Manchester By the Sea's Original Ending Revealed by Matt Damon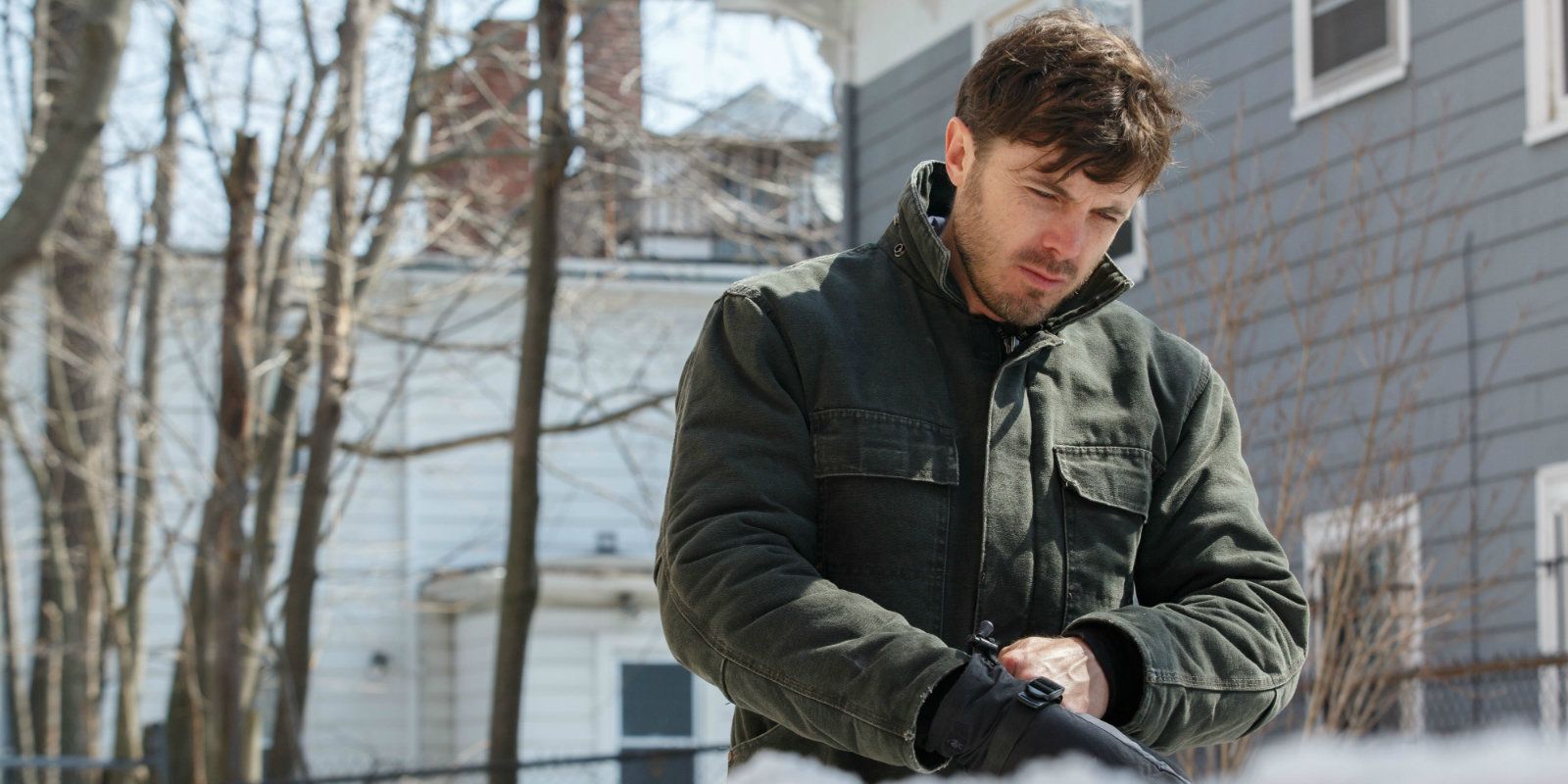 Manchester by the Sea co-producer Matt Damon revealed that the film's original ending was much larger in scale than what appears in the final cut. The movie was a breakout hit for Amazon Studios in 2016, earning six Oscar nominations and two wins for Best Actor (Casey Affleck) and Best Original Screenplay (Kenneth Lonergan).
Directed by the aforementioned Lonergan, Manchester by the Sea explores the relationship dynamics between the Chandler Brothers (Affleck, Kyle Chandler) and their loved ones - with Michelle Williams (Venom), Lucas Hedges (Mid90s), and Gretchen Mol filling the primary roles. After the death of one brother, the other must come to grips with his responsibilities and a traumatic event from the past. Manchester by the Sea was produced for $8.5 million and ultimately earned $79 million at the box office, all the while transforming the awards season landscape for streaming platforms such as Amazon.
Related: Ben Affleck and Matt Damon To Adapt McDonald's Monopoly Theft Story
Per The Bill Simmons Podcast (Spoiler Alert), Lonergan originally wrote a much different ending, according to Damon. In Manchester by the Sea, Affleck's Lee Chandler struggles with his mental health after a tragic accident involving his three children. When his brother Joe passes away, he becomes the legal guardian of Joe's son, Patrick. This raises questions about Lee's accountability and state of mind, and the film ultimately ends with Lee and Patrick fishing together, bonding in Joe's boat that was inherited by his son. Now, Damon has revealed the alternate ending, involving a larger budget, in which a flashback sequence shows Lee whale watching with his then-wife and three children. The scene would have entailed one day of production, including drone shots, but it was ultimately cut to save money.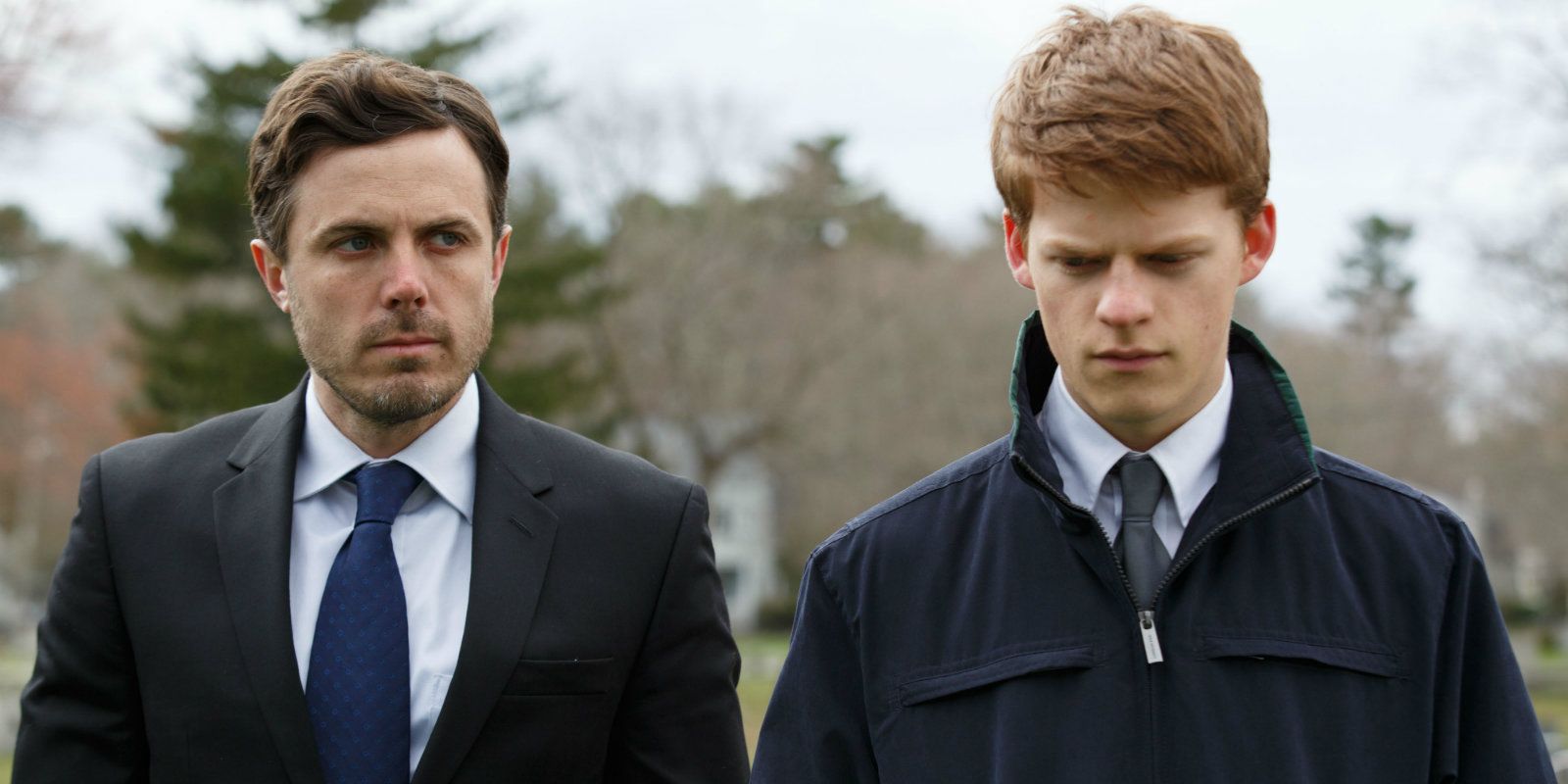 "It was this epic [scene], so as the camera pulls back as this family is experiencing this incredible joy - and you know it's about to go horribly wrong for them - the camera's pulling up, up, up and it reveals all of these other boats all around it, and it's all of these other families watching these whales and it's like this is one little story in this sea of stories."
Despite Manchester by the Sea's success, controversy has since marred its legacy given Affleck's involvement. In the past decade, multiple women have accused the actor of sexual harassment. After the fall of Harvey Weinstein and the rise of the #MeToo movement, Affleck withdrew as presenter for Best Actress at the 2018 Academy Awards. One year prior, he starred opposite Rooney in David Lowery low-budget indie A Ghost Story, and later reunited with the director for The Old Man & the Gun, currently in theaters and starring Robert Redford. In 2019, Affleck will appear in Light of My Life, a film that he also wrote and directed.
Given the somber nature of Manchester by the Sea's narrative, it's perhaps a good thing that Lonergan chose a more poignant and subtle finale, one that's less obvious but still emotionally affecting (and cheaper).
Source: The Bill Simmons Podcast