Lyndsy Fonseca's 10 Best Roles
Lyndsy Fonseca has enjoyed a steadily growing career, getting noticed by soap opera fans, comic book movie fans, action television fans, and she even worked in some quality independent movies as well. While she has developed a nice amount of work in comic book movies and TV shows, it also made her popular with the comic convention crowd.
At the age of 32, Fonseca has a serious quality body of work in her past and a bright future in front of her. She also appeared in one of the most popular sitcoms in television history, in a role that most people will recognize but never realize it was the same person that captured action fans hearts in Nikita. Here is a look at Lyndsy Fonseca's 10 best roles.
RELATED: 10 Best Jennifer Aniston Roles After Friends
10

THE YOUNG AND THE RESTLESS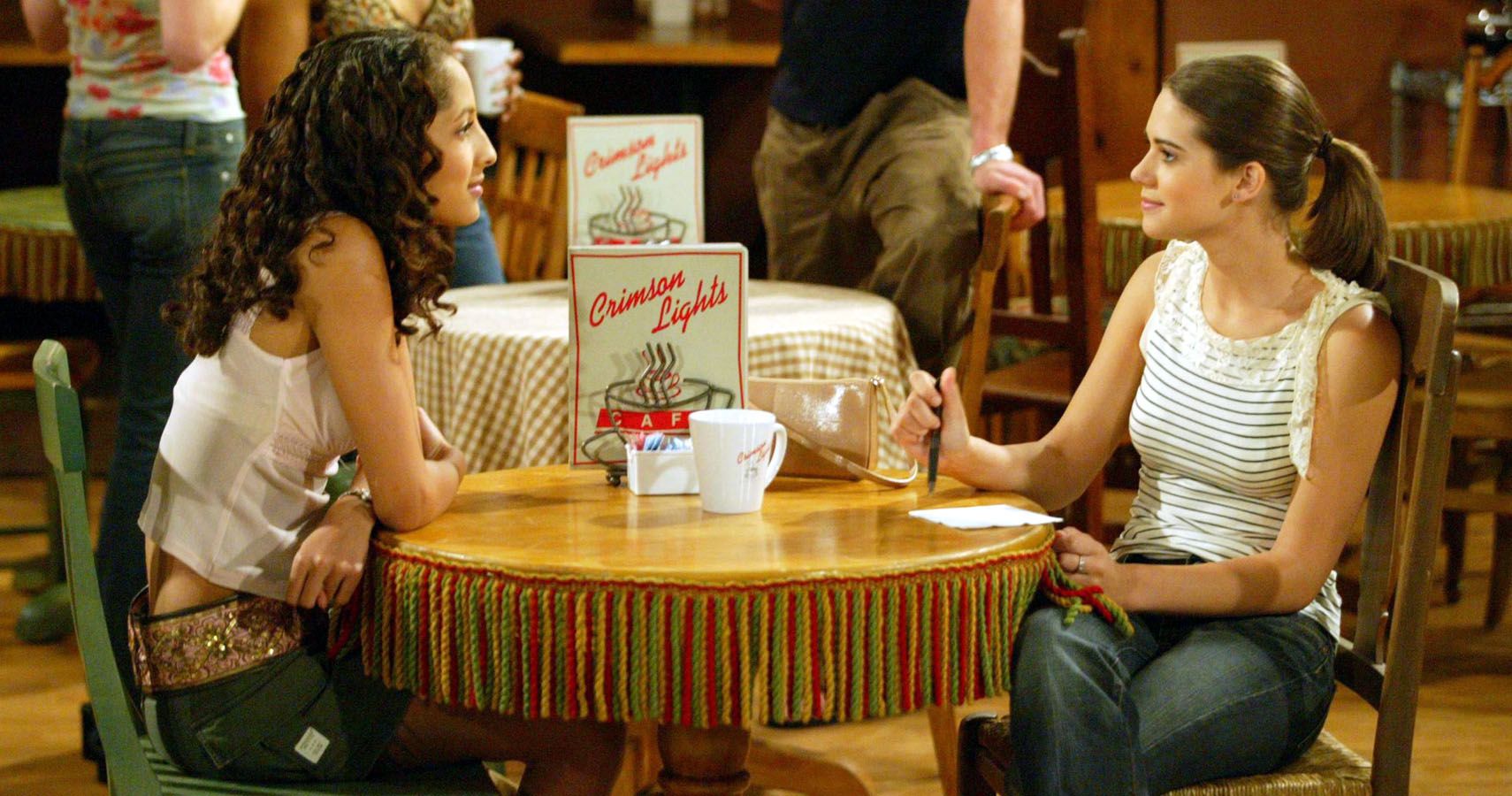 Lyndsy Fonseca got her first role on the CBS soap opera The Young and the Restless at the age of 14. She portrayed the character of Colleen Carlton for four years. It was a role that Fonseca originated, although the character was based on a baby born onscreen in 1992 to Brad Carlton and Traci Abbott.
RELATED: 15 Mind-Blowing Fights That Happened Behind the Scenes Of Sets
The baby left the soap opera three years later and returned in 2001 as a teenage Fonseca. In 2004, Fonseca left the soap opera when her character was moved off to New York. When the character returned to The Young and the Restless, the soap recast her with Adrianne León.
9

HOW I MET YOUR MOTHER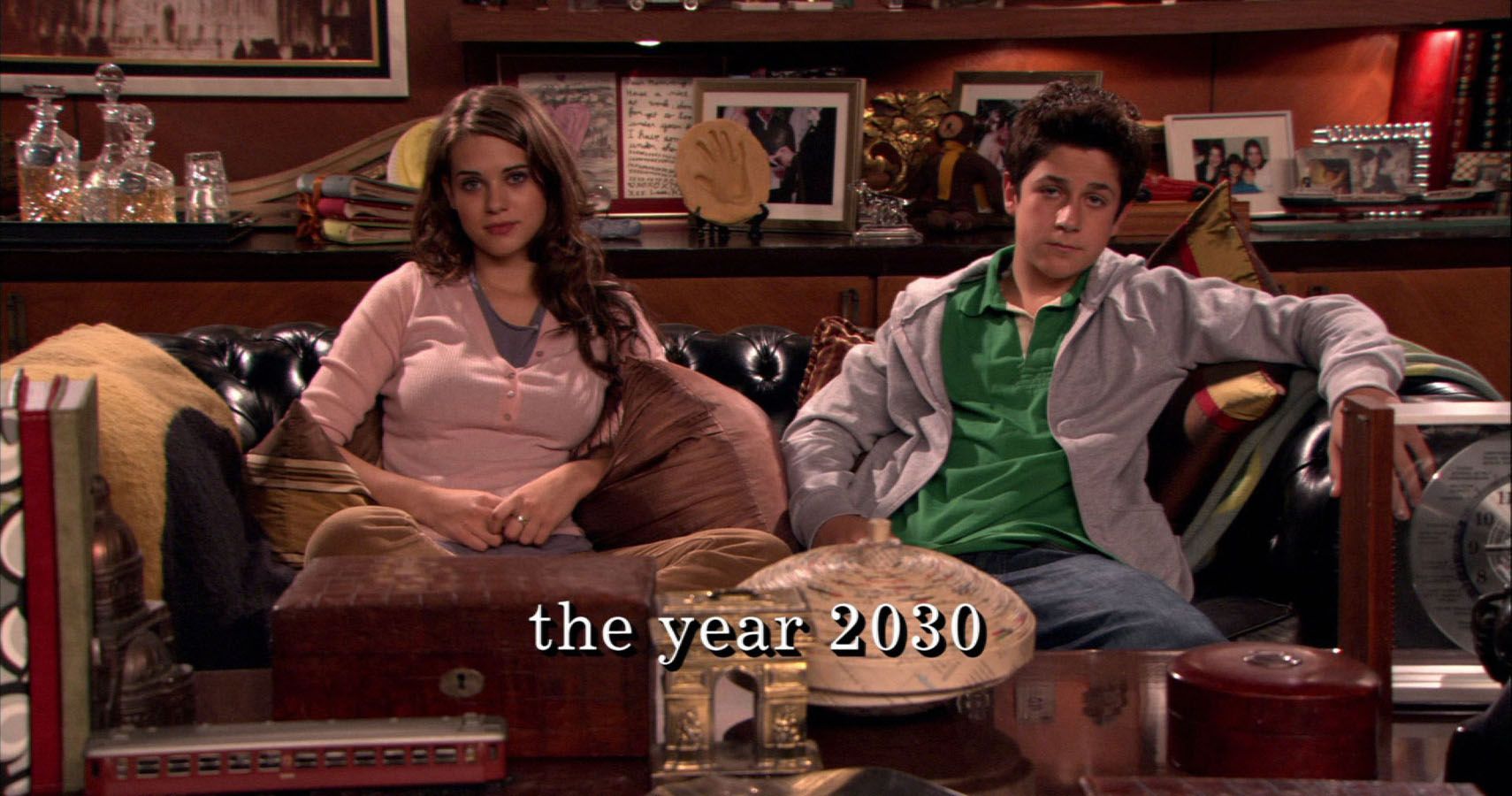 In an interesting role that gave her screen time on almost every episode, but very little in the way of doing anything but staring at the camera, Lyndsy Fonseca portrayed the daughter of Ted Mosby on How I Met Your Mother. Fonseca was Penny, who sat by her brother Luke and listened to their father Ted tell them the story of how he met their mother.
Fonseca and David Henrie portrayed Penny and Luke in the framing mechanism of almost every episode. Also, since the show aired for 10 seasons, stock footage was shot of the two actors so that they did not age as the series progressed.
8

FIVE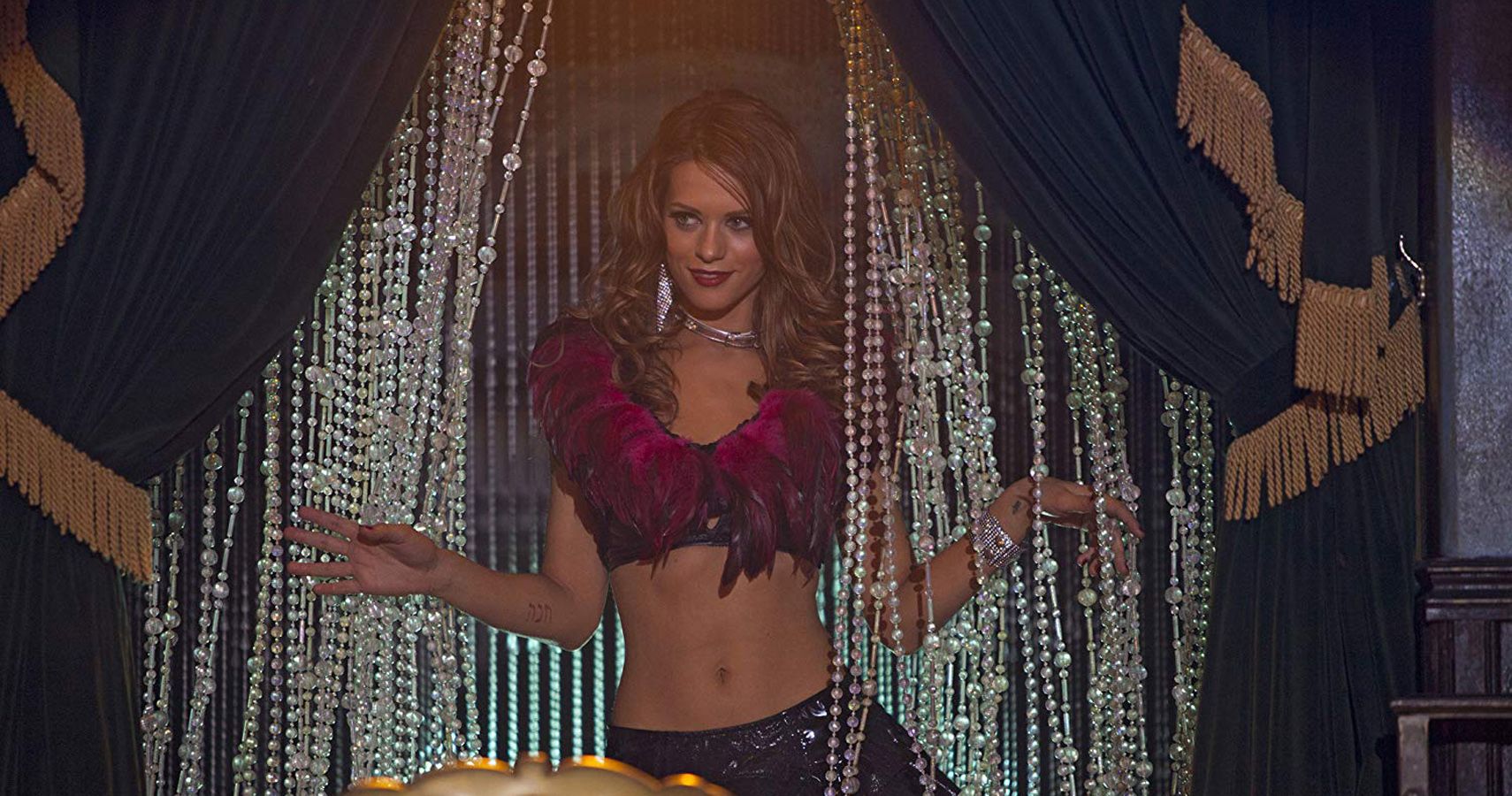 Released in 2011, Five was an interesting proposition. This was an anthology movie that told the stories of the impact of breast cancer on people's lives. Directing the shorts were some really big names, including Jennifer Aniston, Patty Jenkins (Wonder Woman), Alicia Keys, Demi Moore, and Penelope Spheeris.
For many people of a certain age, Spheeris will always be known for directing the documentary trilogy The Decline of Western Civilization and the movie Wayne's World. It was her short in Five that starred Lyndsy Fonseca. She starred as a young stripper who has to deal with a breast cancer diagnosis alongside her newlywed husband, played by Taylor Kinney.
7

DESPERATE HOUSEWIVES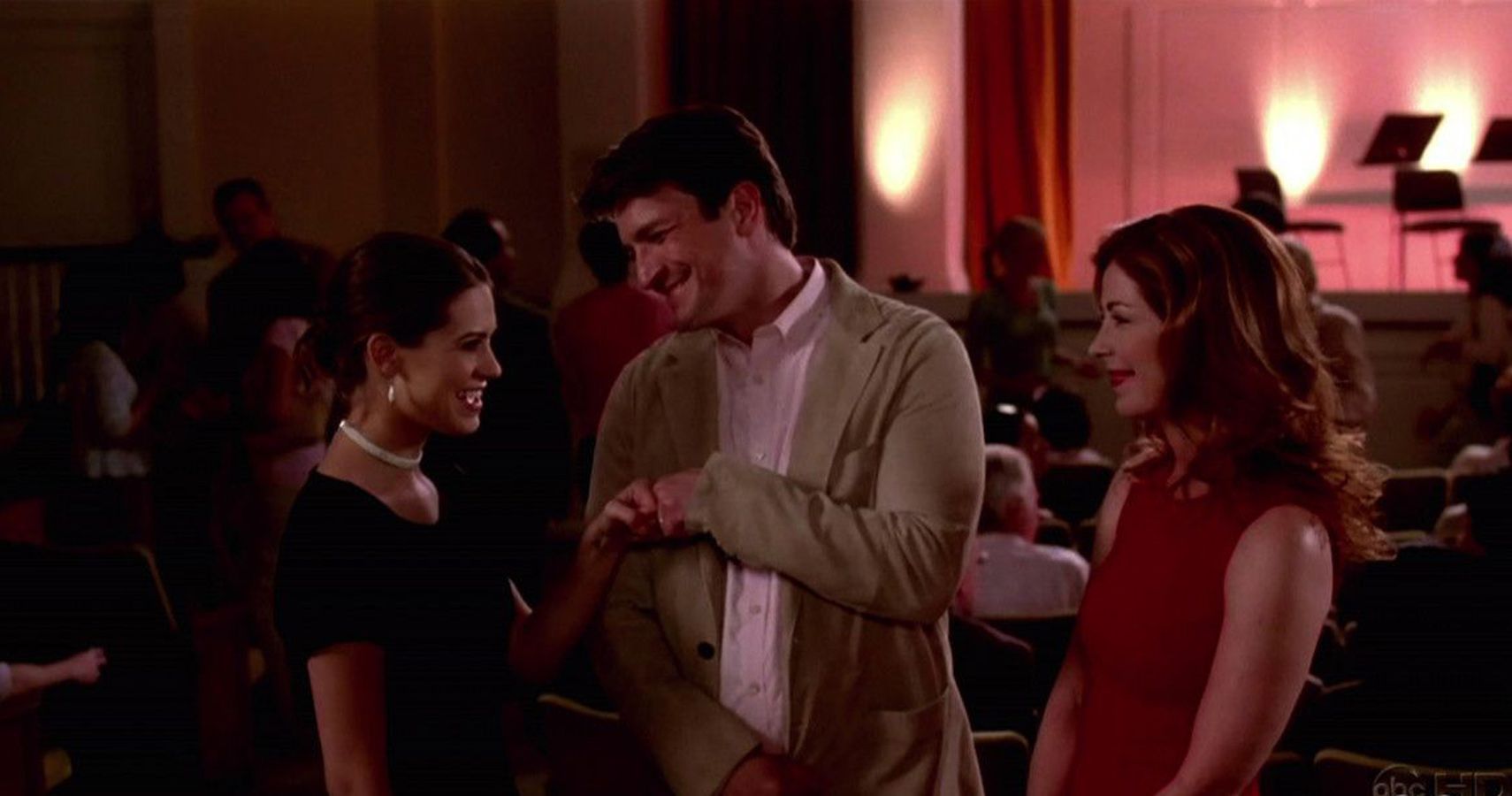 While her role wasn't huge, Lyndsy Fonseca also had a recurring role in the ABC drama Desperate Housewives. She only appeared in a small number of the 180 episodes of the series as Dylan Mayfair -- the daughter of Katherine (Dana Delany). The twist is that Dylan has no memory of her early years.
This is because Dylan was not Katherine's real daughter, who died after a wardrobe fell on her as a baby. To hide this fact, Katherine buried her daughter in the woods and then went to a Romanian orphanage to adopt a new little girl, who she pretended was her real daughter. Dylan left town after learning the truth and returned later in season 6 when her mother needed to be institutionalized.
6

KICK-ASS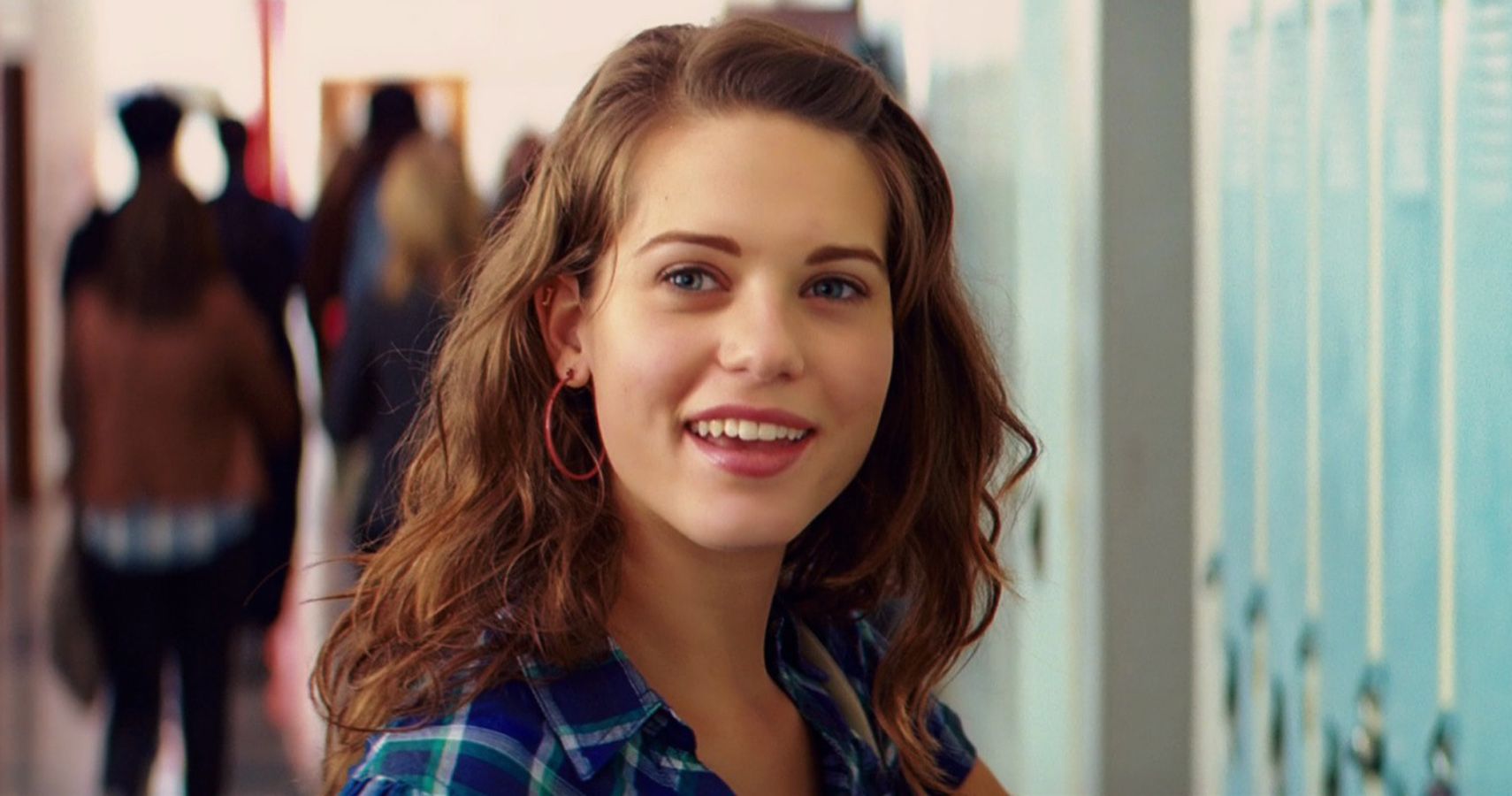 Lyndsy Fonseca enjoyed her big-screen breakout with the role of Katie Deauxma in both Kick-Ass and Kick-Ass 2. For those who don't remember her, Fonseca portrayed the girl that Dave (Kick-Ass) was infatuated with. In the comics, she wants him to be her "gay friend," and when she realizes he isn't gay after all, she humiliates him.
However, in the movie, she actually forgives him for pretending to be gay and the two start a relationship together, making the character much more likable. Dave ends up breaking up with Katie in the second movie.
5

HOT TUB TIME MACHINE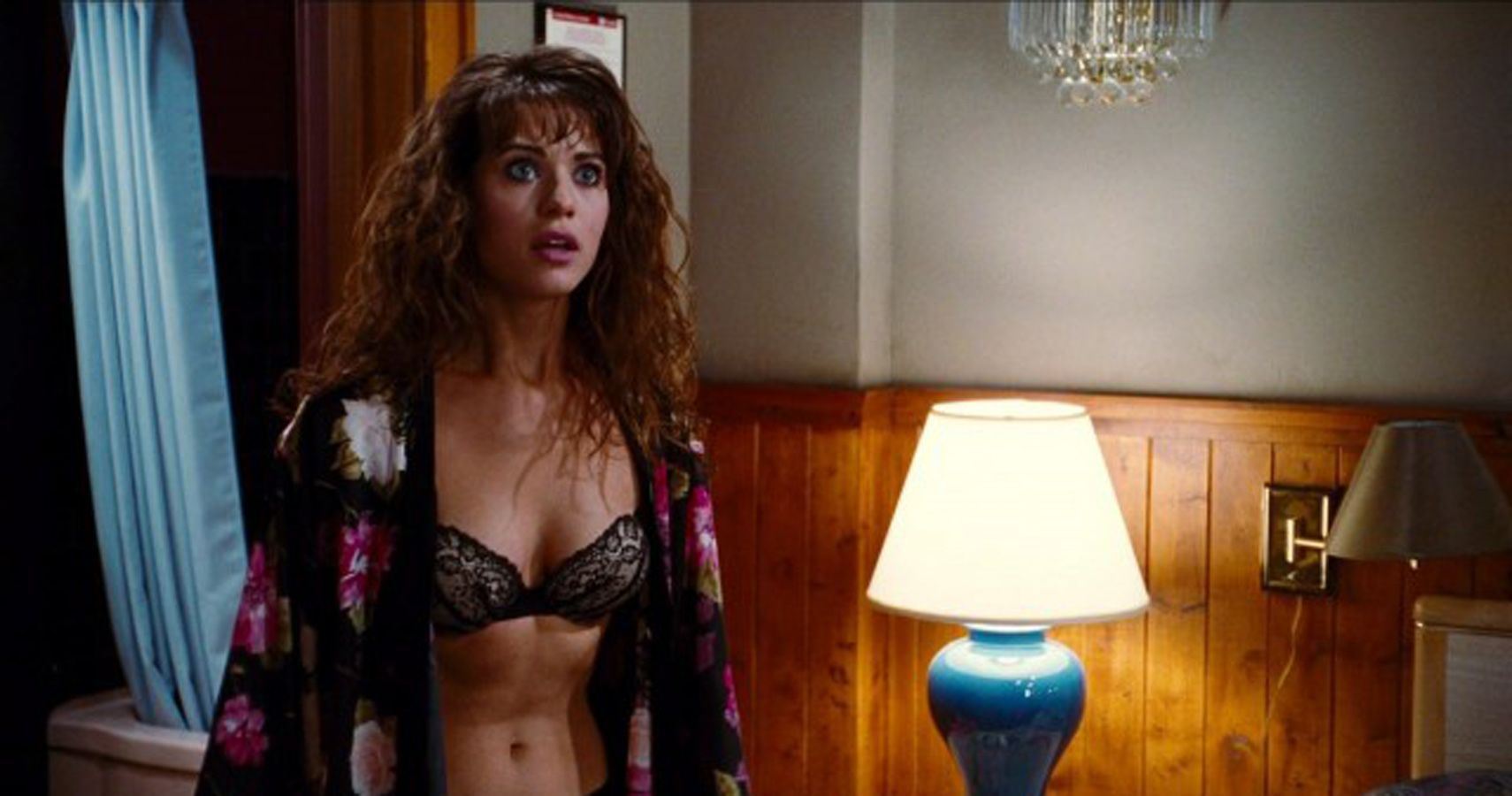 Released in 2010, Hot Tub Time Machine is a comedy starring John Cusack, Craig Robinson, Rob Corddry and Clark Duke as three men and a boy who end up getting into a hot tub that allows them to travel through time. They end up back in 1986 and even though they are warned not to change the past, they can't help themselves.
RELATED: 'Hot Tub Time Machine 2' Cast Focuses on Fun & Doing Something Different
Lyndsy Fonseca appears in the movie as Jenny, the ex-girlfriend from Adam's (Cusack) past that he has to break up with so he doesn't change the timeline. However, he falls for her all over again and can't do it. Luckily, Jenny ends up breaking up with him, so the future can remain unchanged for the time travelers.
4

THE WARD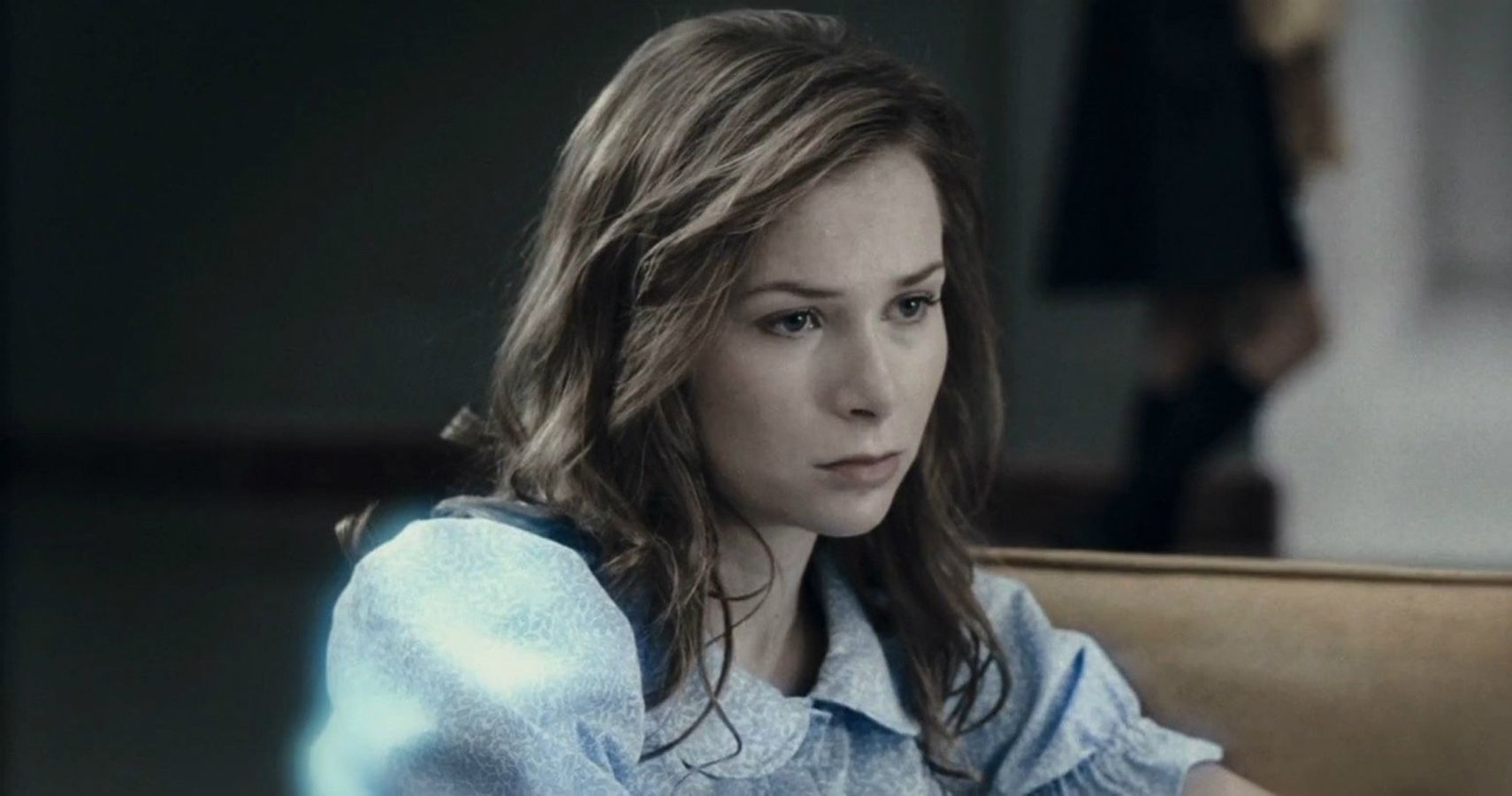 John Carpenter has not made many movies in recent years, but the man who once created masterpieces like Halloween, The Thing, and Escape from New York, directed a horror movie called The Ward in 2010, only his second move since 2000 and the last movie he directed in his career.
RELATED: 15 Underrated Horror Movies Streaming on Netflix
The film starred Amber Heard, who ends up in an institution after she sets fire to a house. While she is there, she ends up haunted by the ghost of a former inmate at the asylum. Lyndsy Fonseca stars as a fellow inmate at the institution, the artistic Iris, one of the first victims to the evil spirit.
3

NIKITA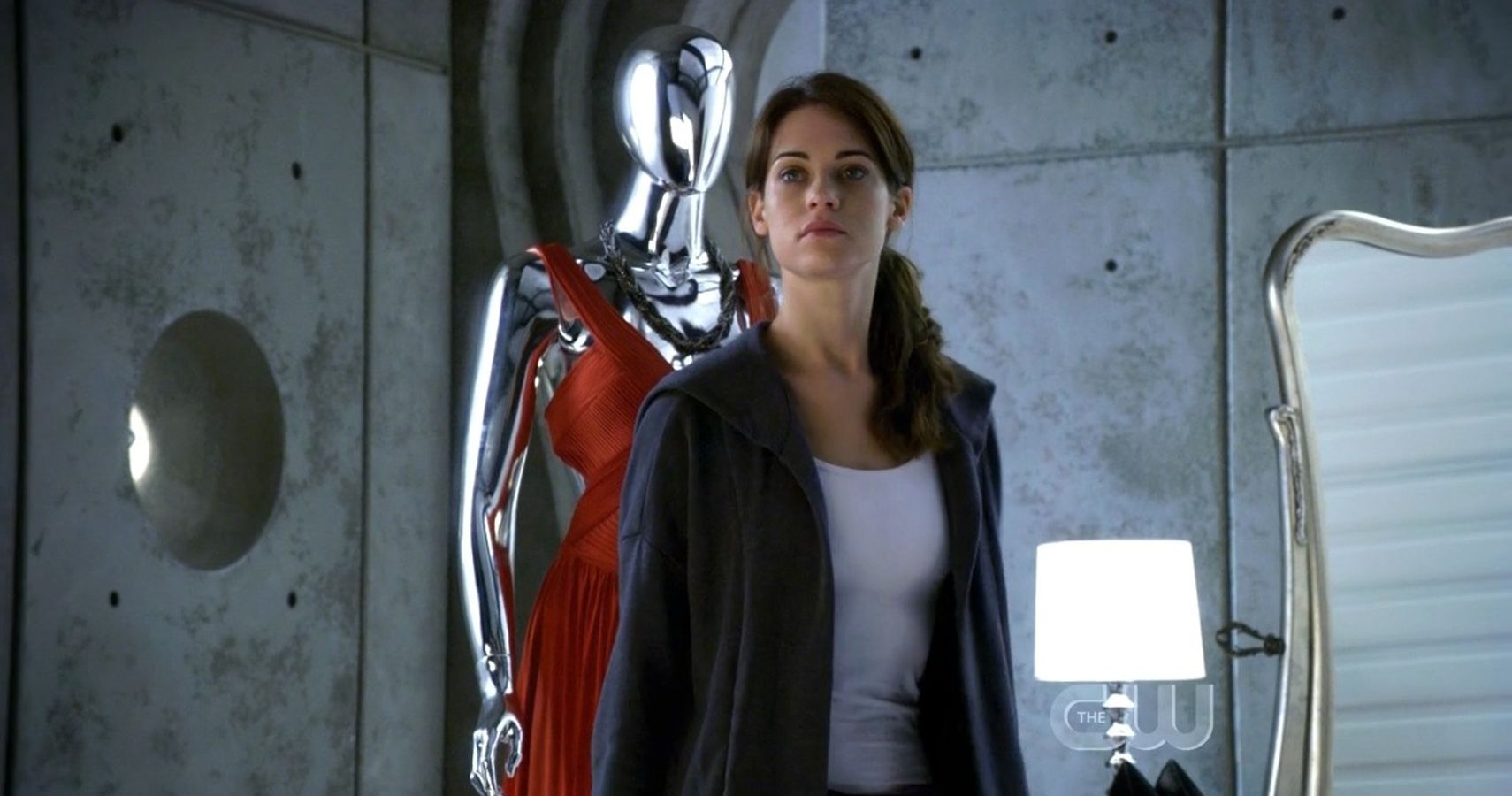 Lyndsy Fonseca enjoyed her greatest success when she appeared as one of the stars of the television version of Nikita. The TV series was based on the 1990 action thriller Nikita and was previously adapted for television in La Femme Nikita in 1997. This version came in 2010 and ran for four seasons with Maggie Q as Nikita.
RELATED: 10 Deadliest Shows on TV Revealed
Fonseca starred as Alex Udinov, the youngest member of "Team Nikita." Her character was sold into slavery and became a drug addict, but it was Nikita who helped her clean up, get past the withdrawal symptoms and become a survivor.
2

MARVEL'S AGENT CARTER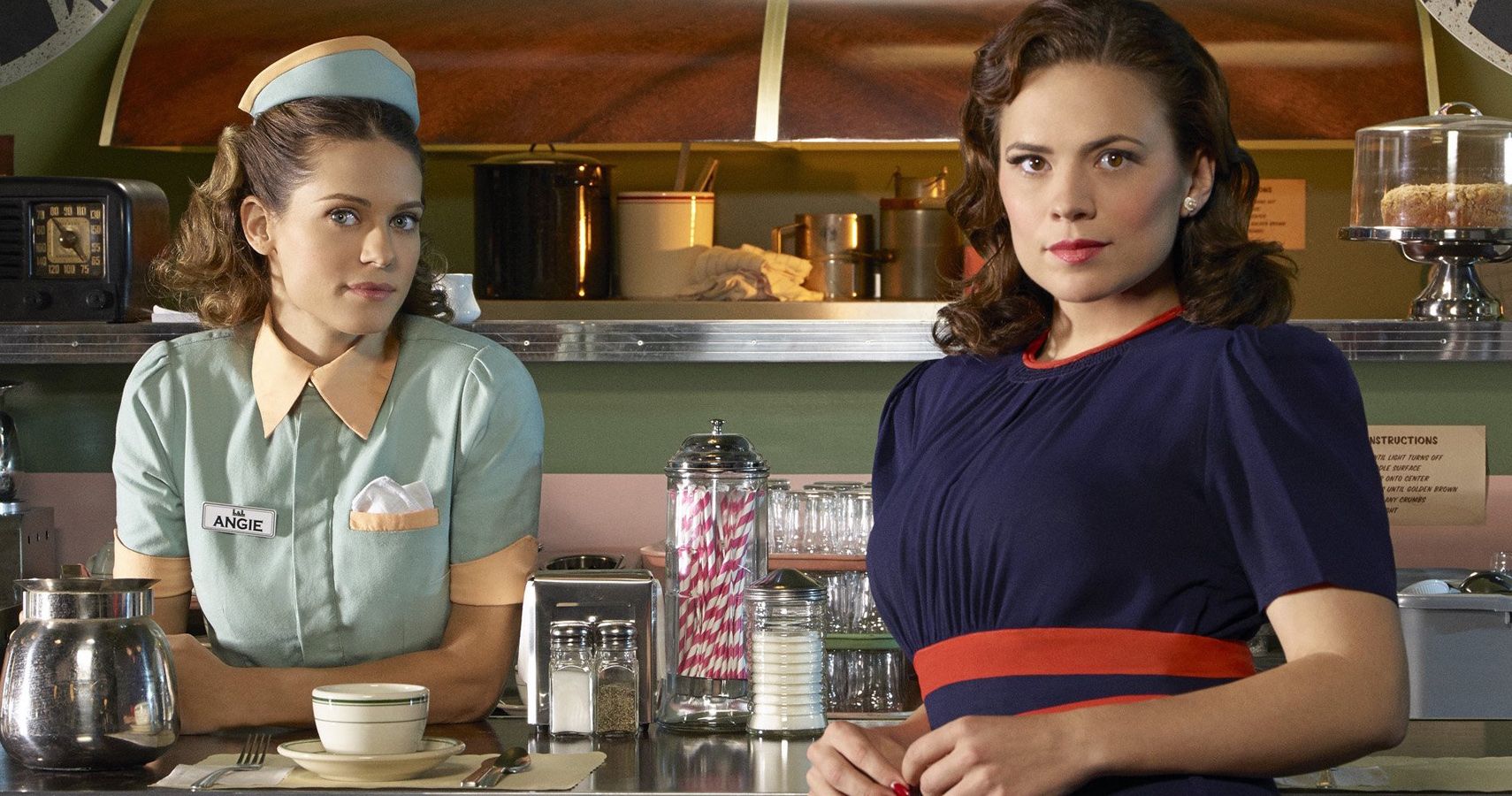 In 2013, ABC produced one of the best Marvel television shows to hit the network with Agent Carter. The series told the story of S.H.I.E.L.D. agent Peggy Carter (Hayley Atwell), a character originally introduced in Captain America: First Avenger. The show was about her becoming one of the key founding members of S.H.I.E.L.D. in an era where women had to fight for everything.
RELATED: Every MCU TV Show Ranked Worst To Best
Lyndsy Fonseca was a key cast member in the first season and returned for a guest role in season 2. She portrayed Angie, a waitress and aspiring actress that befriended Peggy Carter and becomes a very important person when it comes to helping ground Agent Carter in the real world after World War II.
1

MOMENTS OF CLARITY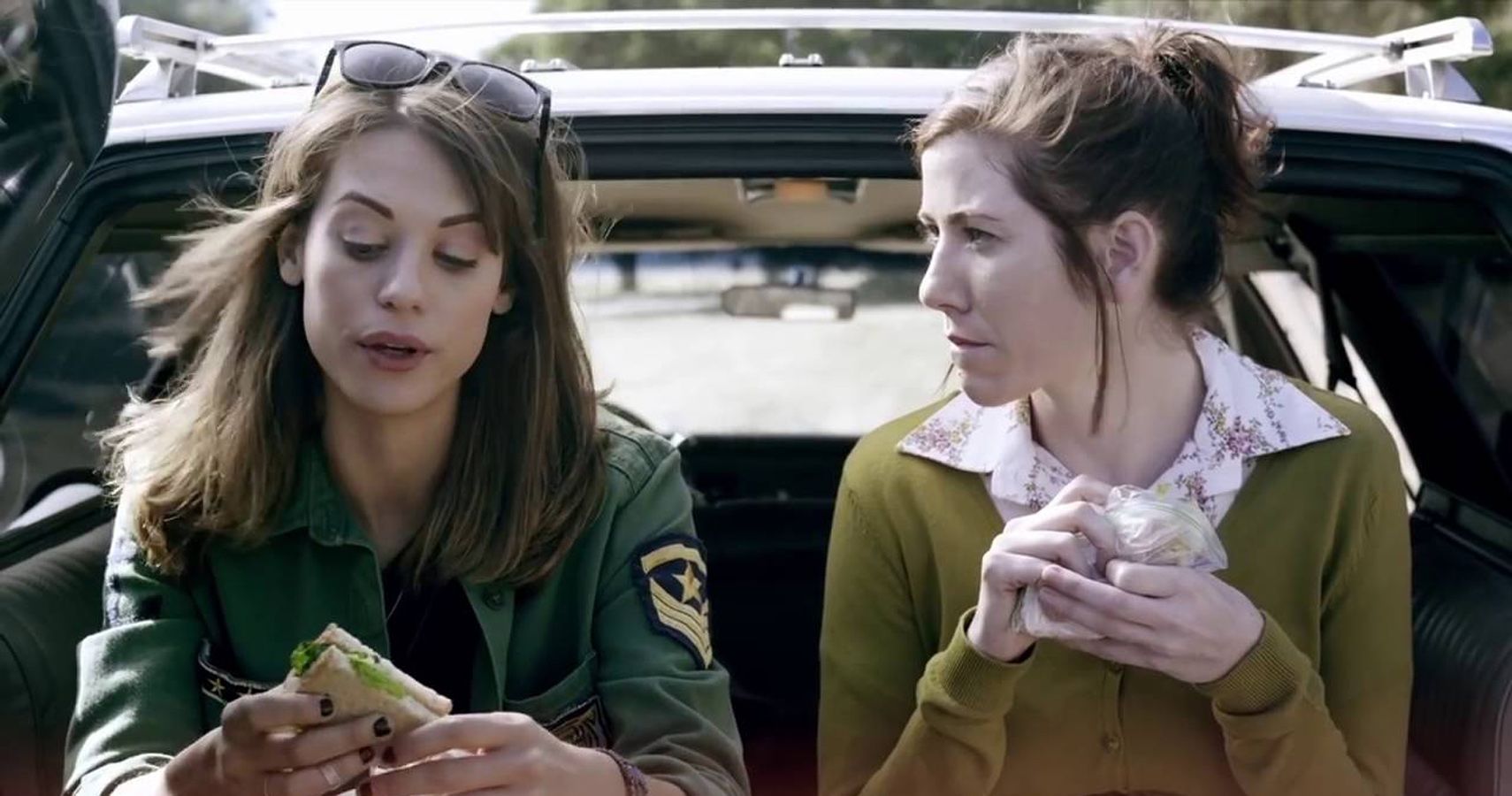 Released in 2016, Moments of Clarity was an indie comedy-drama film that starred Lyndsy Fonseca as Danielle, a very angry but good-hearted girl who meets Claire (Kristin Wallace), a deeply sheltered but good-hearted girl. Danielle is also a preacher's daughter and sets out with Claire on a road trip to visit Claire's grandparents, who she has not seen in 12 years.
The movie is slightly faith-based, with the two girls understanding the dangers of the world and realizing what they need to do to finally find happiness. Xander Berkeley, Mackenzie Astin and Eric Roberts also co-star in the film.