Luke's Lightsaber Is Back In Star Wars 9 (Despite Being Destroyed)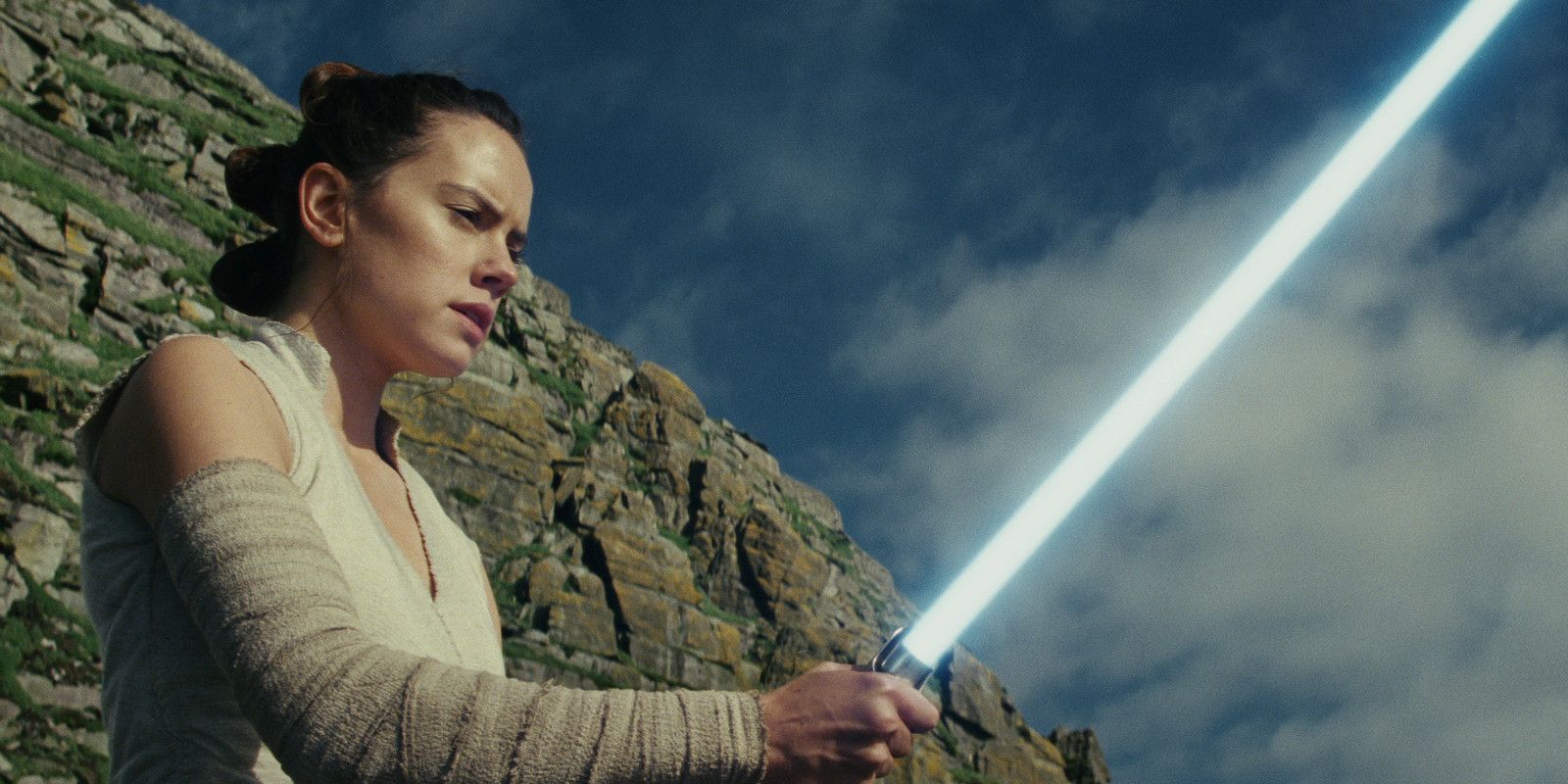 In Star Wars 9, titled Star Wars: The Rise of Skywalker, Luke Skywalker's lightsaber lives on, despite being destroyed in Star Wars: The Last Jedi. The story of the Skywalker Saga is coming to an end this year with the debut of J.J. Abrams' The Rise of Skywalker. As the ninth film in the main franchise, the upcoming movie will look to tie up loose ends not only from the new trilogy, but from George Lucas' Original Trilogy and the Prequel Trilogy. And, considering the title of the overarching narrative is the Skywalker Saga, it makes sense for the story to tie directly into the family's lineage.
One particular relic that has been a staple of the Star Wars movies is Luke's lightsaber, and fans were excited to see it return in Star Wars: The Force Awakens, even if Luke Skywalker (Mark Hamill) himself didn't appear until the very end of the movie. At the end of Star Wars 7, Force-sensitive protege Rey (Daisy Ridley) returns the lightsaber to him on Ahch-to, though that moment isn't paid off until Rian Johnson's Star Wars: The Last Jedi. In that film, Rey trains with the lightsaber and eventually takes it with her when she goes to try to recruit Kylo Ren (Adam Driver) away from the Dark Side. During a clash with Kylo, though, the lightsaber cracks in two and Rey takes it with her as she returns to the Rebels. Now it's revealed that may not be the end of this particular Star Wars relic.
During the Star Wars: The Rise of Skywalker panel at Star Wars Celebration 2019, a photo of Rey was revealed and it appears she's carrying the pieces of the lightsaber on her belt. Further, Ridley teased, "the lightsaber Rey inherited from Luke lives." See the photo of Rey below.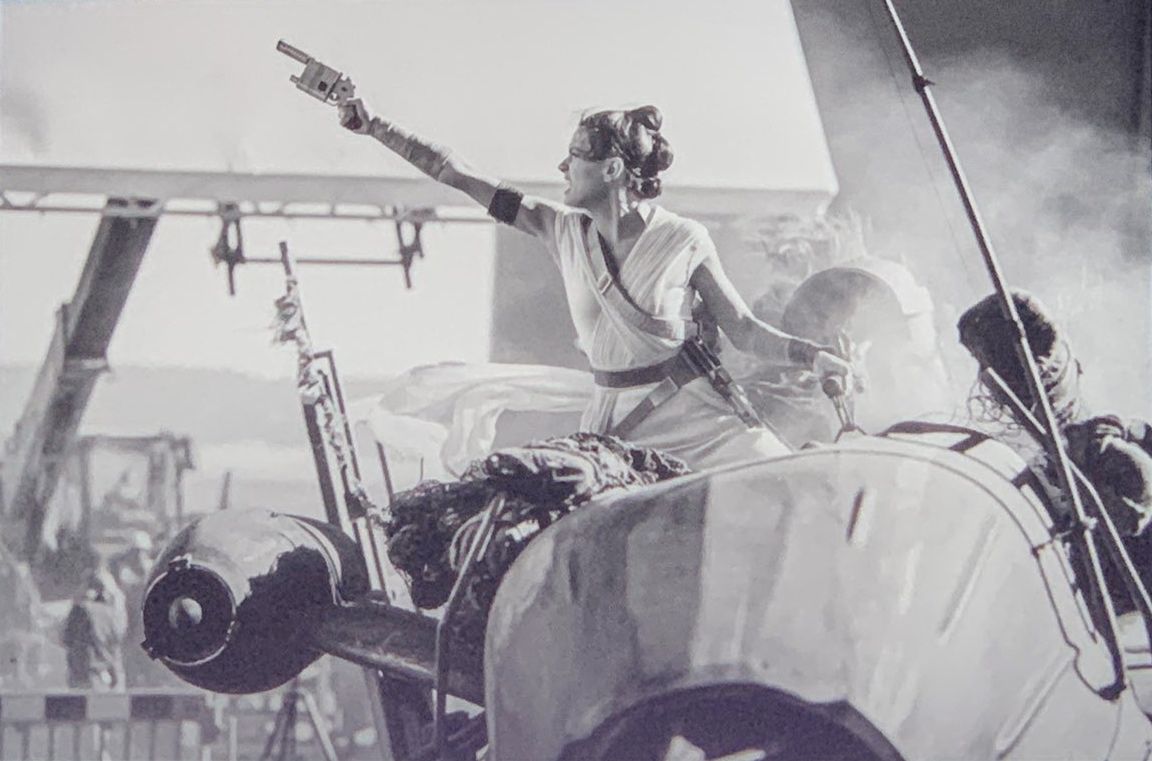 More to come...