Lion King Is Disney's 6th Rotten Live-Action Remake (Out Of 9 Movies)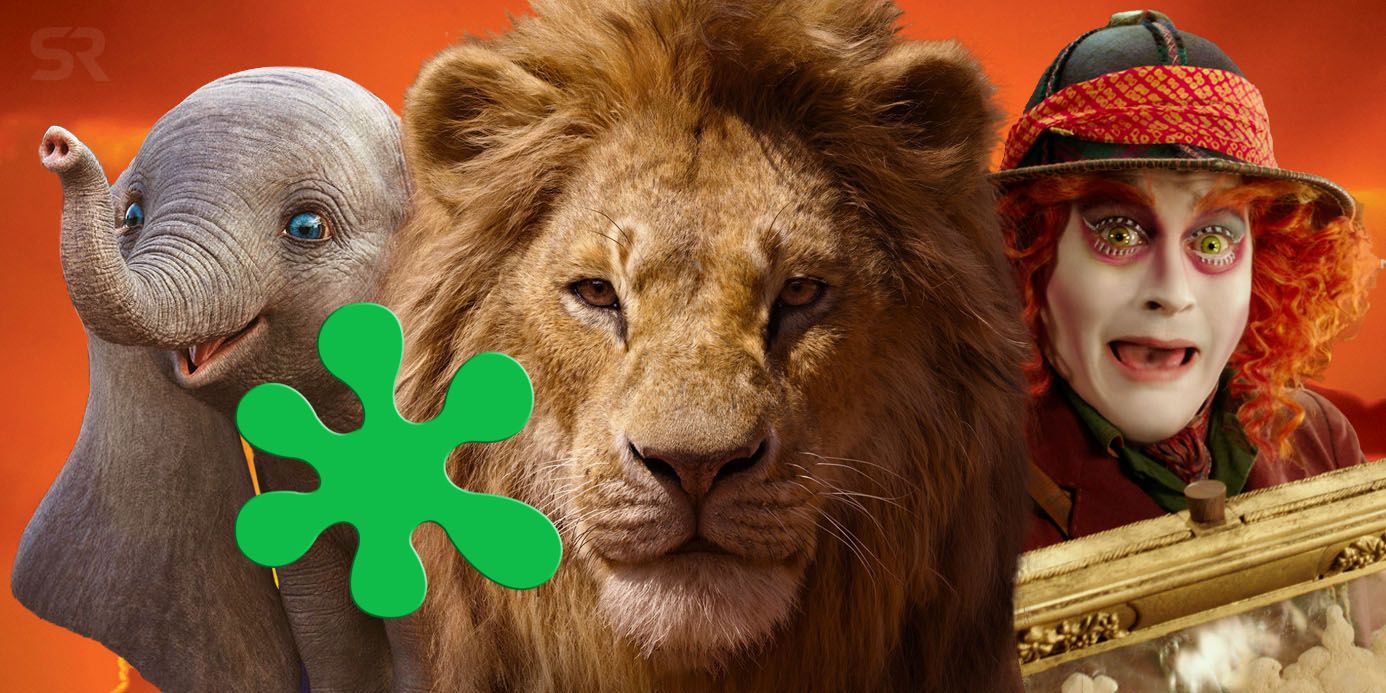 Disney is having trouble cracking the magic formula that makes a live-action remake, successful because The Lion King is the latest release to receive a "rotten" score on Rotten Tomatoes. The score of 59% arrives just one week before the film is released nationwide on July 19, with 123 reviews counted. It may fluctuate after its release, but for now, this is not a good sign.
The Lion King is the sixth live-action remake out of the ten live-action remakes made in since 2010 to score a negative Rotten Tomatoes score. Those other five films? In chronological order, they are: Alice in Wonderland at 51%; Maleficent at 54%; Alice Through the Looking Glass at 29%; Dumbo with 46%; and last but not least, Aladdin, which earned a 57%. The four live-action remakes that have achieved overall positive scores are The Jungle Book (95%), Beauty and the Beast (71%), Cinderella (84%), and Christopher Robin (72%).
Related: All The Live-Action Disney Remakes In Development
A poor Rotten Tomatoes score is by no means definitive, in that it doesn't take into account how the audiences feel about the movies, instead only considering the opinions of a critics. What these numbers do indicate, however, is there may be something wrong with Disney throwing itself wholeheartedly into live-action remakes without a clear new vision to ensure that they're worthwhile. The Lion King's lacklustre reviews are just more proof of this.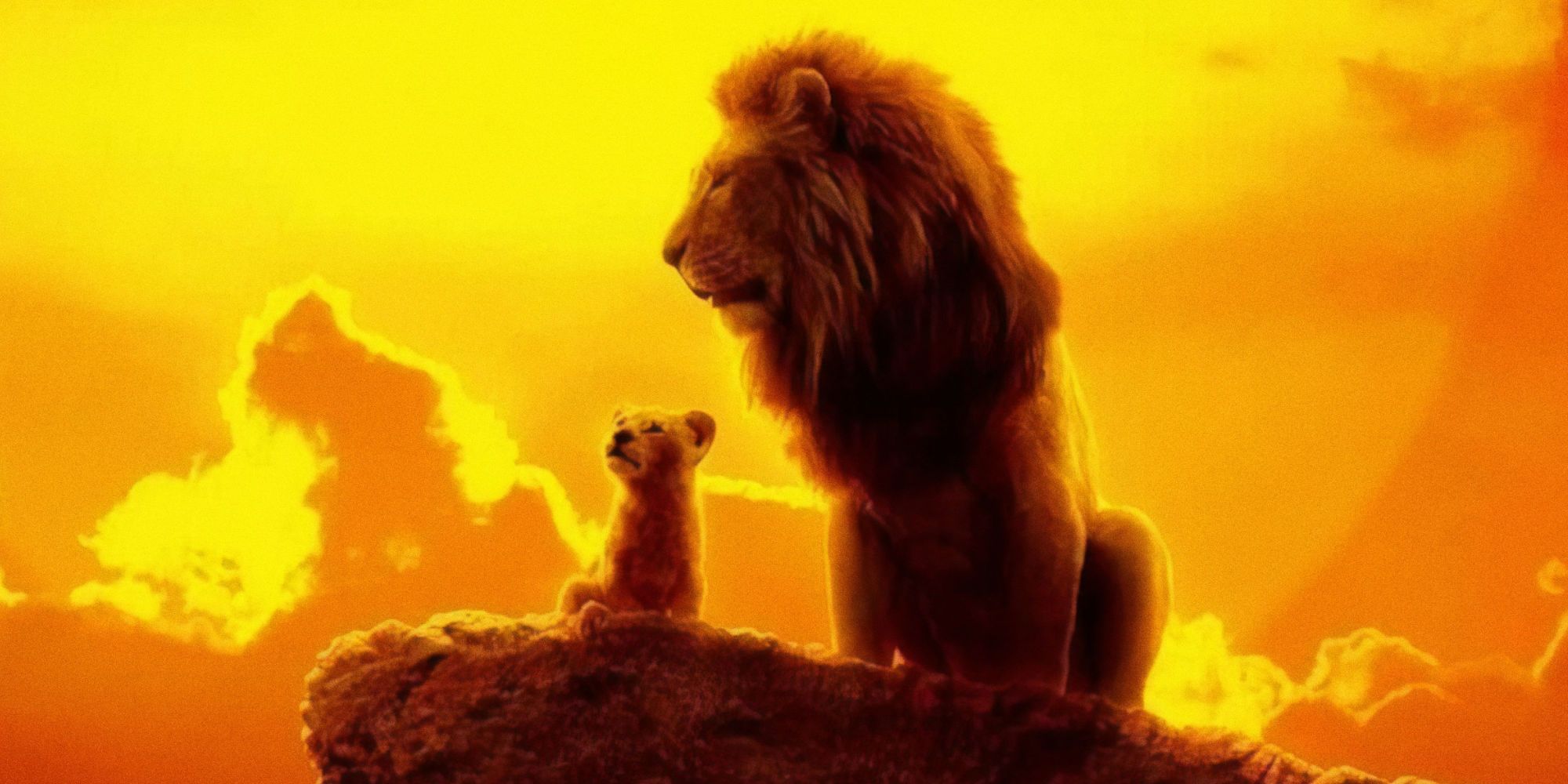 The 59% score on Rotten Tomatoes could potentially affect The Lion King's success in the coming weeks when it comes to assuring audiences it's a film worth seeing. While the score is by no means completely damning, it's probably not Disney was hoping for when the studio spend a quarter of a billion dollars remaking The Lion King. Given the pedigree of the cast (including Donald Glover, Beyoncé, James Earl Jones, and Chiwetel Ejiofor) and the director (Jon Favreau), the success of its 1994 animated predecessor, and the technological achievements through photorealistic creation of the animals in the film, The Lion King should have been aiming considerably higher.
Looking ahead to the next few years of Disney live-action films, there will be a high bar to clear with Rotten Tomatoes scores if there is going to be any faith restored in the live-action plan. Up next is Maleficent: Mistress of Evil, the sequel to Maleficent, and Lady & the Tramp will close out Disney's live-action slate in 2019 (though that movie is releasing on Disney+ rather than in theaters). Then, Mulan arrives in March 2020, followed by Cruella in December 2020 and The Little Mermaid in 2021. Being united by a common bond as a mostly female-led slate of films with complex, intelligent protagonists at their respective centers could help get those Rotten Tomatoes scores where they need to be - but only time will tell.
There is clearly no intention on Disney's part to stop making these live-action remakes anytime soon, since mediocre reviews don't seem to affect the box office too badly. Aladdin, which has a similar score to The Lion King, has grossed $929 million. Still, if these movies continue to build a reputation for being disappointing, Disney may have to find a way to justify live-action remakes beyond simply wanting to make money off nostalgia.