Kurt Russell Is Santa Claus in Netflix's Christmas Chronicles Trailer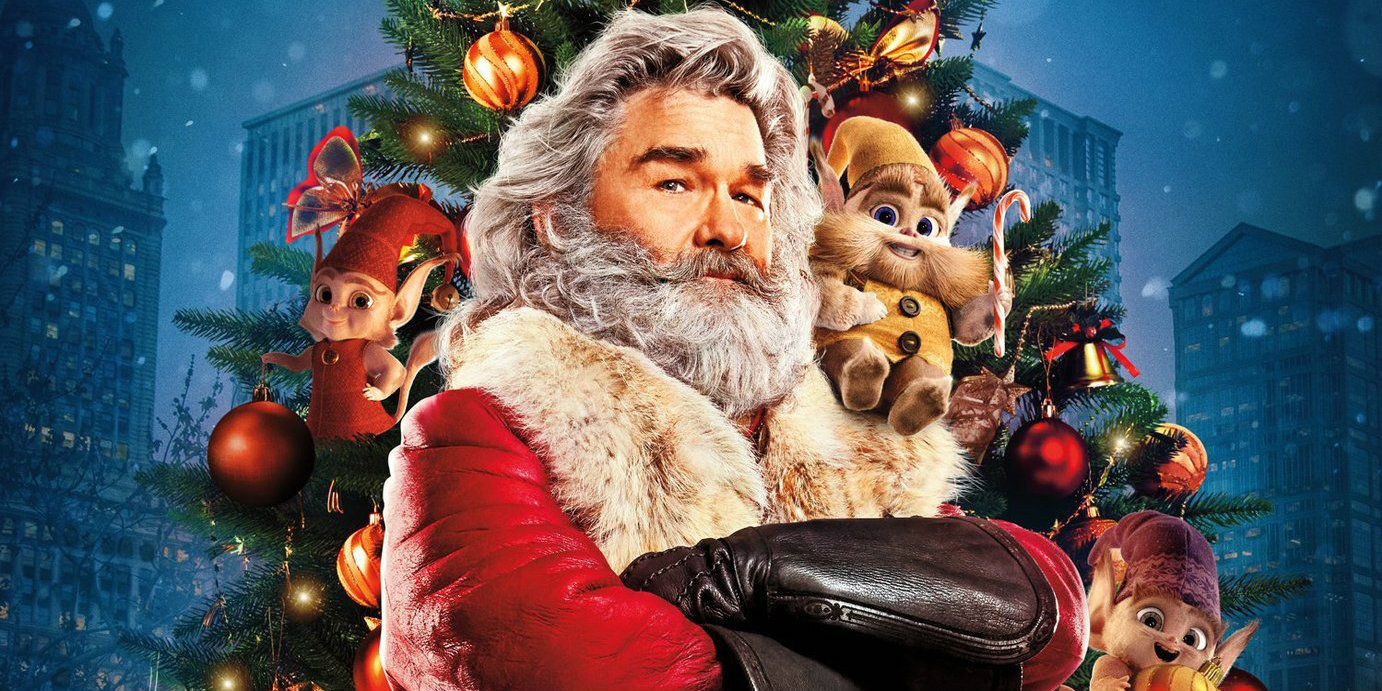 In the trailer for Netflix's holiday film The Christmas Chronicles, Guardian of the Galaxy Vol. 2's Kurt Russell looks the part as the famously grizzled Santa Claus, but there's a timely spin on the traditional narrative.
The Christmas Chronicles is a family movie in which Russell's Kris Kringle interacts with the Pierce family, portrayed by Kimberly Williams-Paisley (Nashville), Oliver Hudson (Scream Queens), Judah Lewis (Summer of 84), and Darby Camp (Big Little Lies). On Christmas Eve, the Pierce children attempt to record video of Santa, only he has other plans - which establishes the central conflict. The Christmas Chronicles was co-produced by Chris Columbus, who famously wrote the 80s classics Gremlins (1984) and The Goonies (1985). In addition, he's an accomplished filmmaker, too, as he directed the Christmas classic Home Alone (1990), along with franchise films like Harry Potter and the Sorcerer's Stone (2001), Harry Potter and the Chamber of Secrets (2002), and Percy Jackson & the Olympians: The Lightning Thief (2010). Columbus is more than familiar with cinematic spectacles.
Related: Where Is Netflix The Best Value?
Today, Netflix released The Christmas Chronicles first trailer. The clip begins with traditional holiday spirit, as voiceover narration communicates a familiar story while Santa gets to work. But a subsequent breaking of the fourth wall suggests this won't be a typical Christmas film, as Santa sternly notes that "kids aren't stupid, they know how it works."
From there, the trailer takes on a modern feel, with the Pierce children hot on Santa's trail and hoping for a YouTube-worthy image. Much like Billy Bob Thornton's character in Bad Santa has a naughty streak, this Santa also wants to have some fun, and the latter of half of the trailer accentuates his magical skills, both indoors and outdoors. Russell's version of Kris Kringle moves in mysterious ways, almost like an action hero.
Over his 50 year career, Russell has starred in a variety of genre films, but he's perhaps best known for his work in popular films like Escape from New York (1981), The Thing (1982), and Big Trouble in Little China (1986). That action pedigree seems to be the foundation for The Christmas Chronicles' narrative, allowing Russell to draw in long-time fans while catering to a new generation. While the supporting cast isn't typical of a blockbuster Hollywood film, the film should get some attention given Netflix's fall lineup consisting of movies like Orson Welles' The Other Side of the Wind, David Mackenzie's Outlaw King, the Coen brothers The Ballad of Buster Scruggs, and Alfonso Cuarón's Roma.
While most holiday films play it safe, The Christmas Chronicles seems to understand the wants and needs of its primary audience.
The Christmas Chronicles debuts November 22 on Netflix.
Source: Netflix