John Wick 3 Movie Logo Revealed At Licensing Expo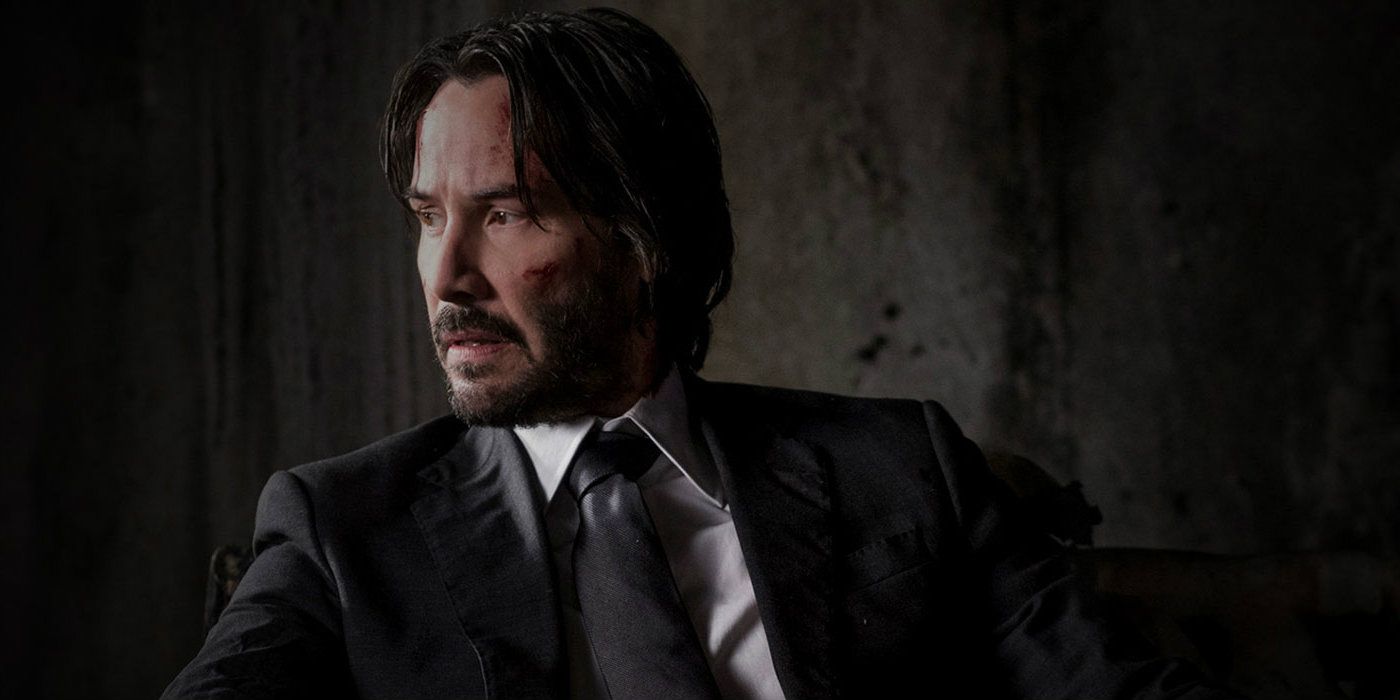 The first logo for John Wick 3 has arrived. Keanu Reeves' career as an action lead was revitalized in a major way with the launch of the John Wick franchise. Reeves plays the former hired gun who gets pulled back into the lifestyle he left behind after some tragic losses. His need for revenge has served the story for two films so far, and next year will see John on the run as the entire assassin community will be after him. And after the success the franchise has experienced so far, Lionsgate is moving Wick into an ultra-competitive summer next year.
Since there are still several months before John Wick 3 hits theaters, there's been hardly any marketing for the movie outside of a photo here and there. Instead, most of the attention for the movie has come from Reeves talking about it himself. Well, the marketing campaign may be gearing up to start as the official logo has now been revealed.
Related: Keanu Reeves Escapes On A Horse In John Wick 3 Photo
Dirtees provided the first look at John Wick 3's logo straight from the Brand Licensing Expo in London. The logo, which could be a concept and not the final design, is rather simplistic. The outline of Wick takes the place of the "I" in his last name, while it switches the franchise to Roman numerals. The design itself is one thing, but what some may be surprised by is the actual title itself.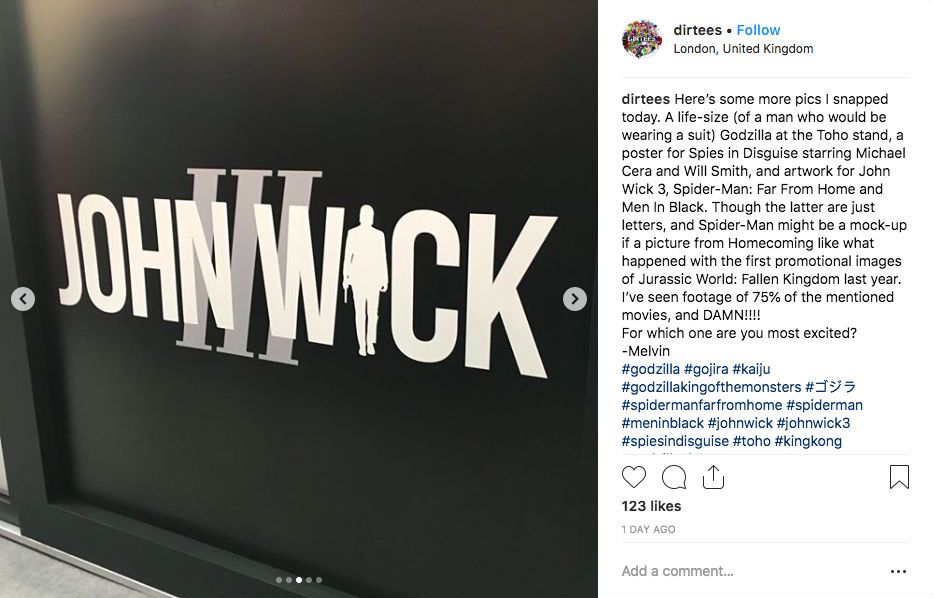 Studios and marketing teams traditionally like to stay consistent with franchise titles, but John Wick 3 could be an example of change. The movie was previously referred to as John Wick: Chapter 3 (and still is on the social media pages for the film). It is possible that the third installment has dropped the "Chapter" altogether, or could further point to this not being the final logo design.
However, Reeves himself made this a bit more complicated when he said that John Wick: Parabellum was the title and revealed the meaning behind it. This came after the working title was changed from Alpha Cop to Parabellum right before production began. It is possible that Reeves was simply explaining how they chose the working title as it related to Wick's actual story and it was mistakenly thought that Parabellum was the movie's title.
We will hopefully get complete clarity on John Wick 3 and its title sooner rather than later. Since it is moving to the summer season, the marketing needs to be a bit more aggressive to make sure the movie isn't lost among a slew of blockbusters. The threequel does have an impressive cast that includes Halle Berry, but it may need an extra dose of the franchise's gun-fu to really sell audiences on coming back one more time.
Source: Dirtees