John Cena Reveals The Best Advice He Got From The Rock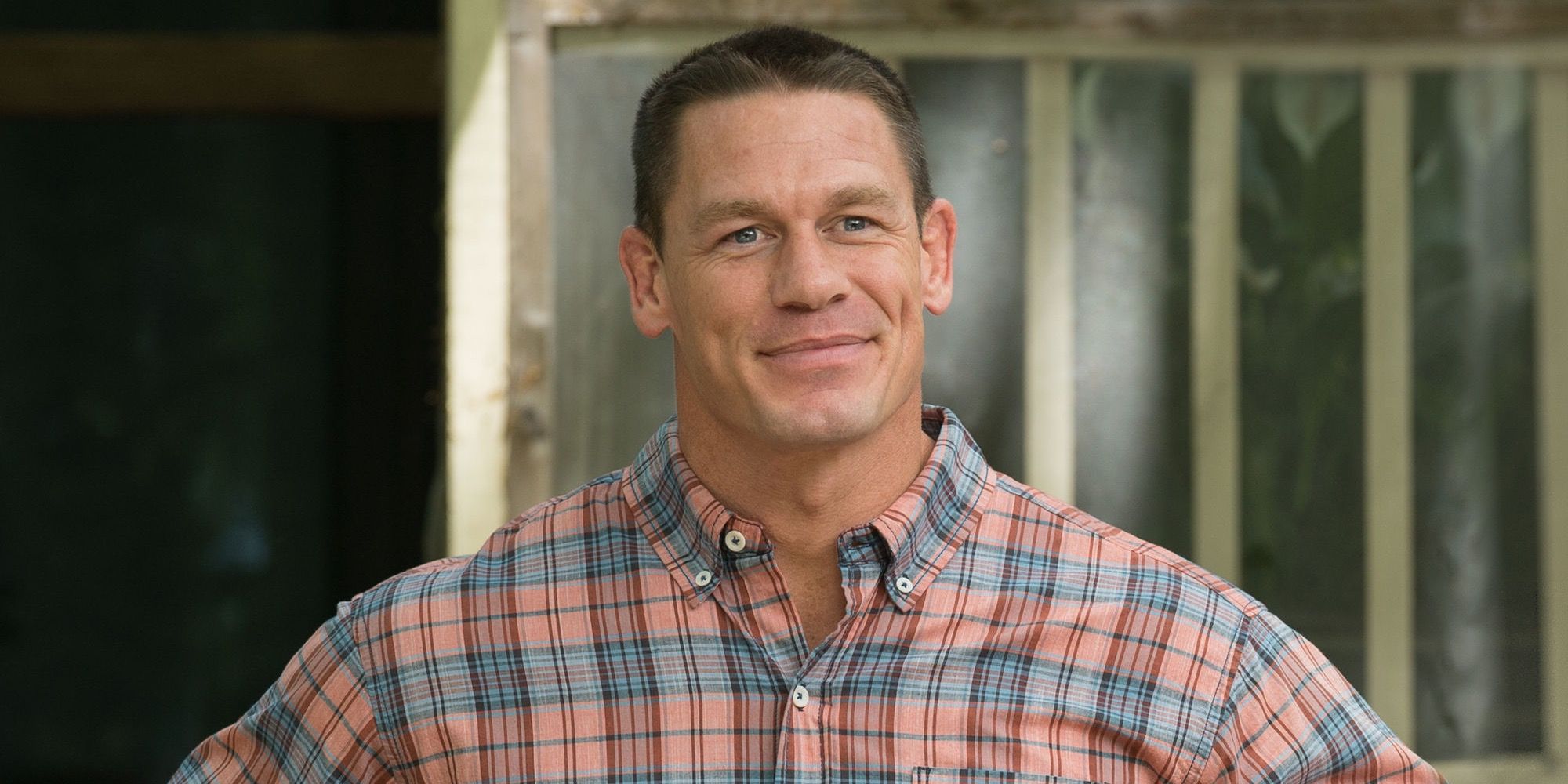 Multi-time WWE world champion turned blockbuster actor John Cena reveals the best advice he received from Dwayne "The Rock" Johnson. While Cena's film career hasn't reached the heights of Johnson, he is certainly making a name for himself outside of the WWE ring, as he continues to become one of Hollywood's most highly requested actors. More recently, Cena was involved in the latest entry in the live-action Transformers franchise, Bumblebee, which has been receiving generally positive reviews.
Since his film debut in 2006's The Marine, Cena has appeared in a few projects from WWE Films, but he was mostly overlooked until 2015's Trainwreck. However, this past year Cena received plenty of attention as he starred in two well-received movies, one of which being Bumblebee, and the sex comedy Blockers. A handful of professional wrestlers have tried to transition from in-ring competition to silver screen stardom, but not all have been successful in their efforts. A few years ago, Cena's WWE character was taking shots at The Rock for packing his bags in 2004 and leaving for Hollywood. Now, the two have buried the hatchet and Cena has been receiving advice from one of Hollywood's most successful stars.
Related: John Cena Open to Playing Captain America in the MCU
During an interview with The Floor Seat, the 16-time world champion revealed the best advice he got from Johnson. Cena admitted that the advice came just when he needed it most, he also stated that most of his past projects were done solely to create a business model. When asked about any important advice the action star had to offer, Cena stated the following:
"The Rock has been genuine enough to tell me to be myself. I think it was great advice. It came right at a time when I needed it. I tried some movies before, and they weren't really successful. The reason I was doing those movies was trying to create a business model. Then I looked back at myself and realized I just like telling stories. He gave me some pretty cool advice at unbelievable timing. He said: 'Hey man, they're going to like you, or hate you, for you. Be yourself. At least that way at the end of the day you'll feel good about your body of work.'"
Recently, Cena apologized for his remarks toward Johnson, and the words of wisdom Johnson shared with his former on-screen rival could lead to Cena solidifying himself as a bona fide star. Perhaps Johnson shared just enough for Cena to remain relevant, as it is highly unlikely he would want Cena to outshine him. The WWE veteran is not unfamiliar with success, he just has to find his footing in the film industry, similar to how Johnson did when he first ventured out of the professional wrestling business. Cena returned to WWE TV this week, but it is not yet known whether he will be factored into plans for the "Road to Wrestlemania".
While the multi-time world champion has a while before he becomes as successful as Johnson, perhaps he can get there much quicker by remembering the words of wisdom offered to him. Cena is no stranger to living by a motto, as his on-screen never say die attitude goes beyond the squared circle. With several upcoming projects, the future WWE Hall of Famer will have lots of eyes on him as the new year progresses.
Source: The Floor Seat