John Cena & Brock Lesnar Returning to WWE Raw Next Week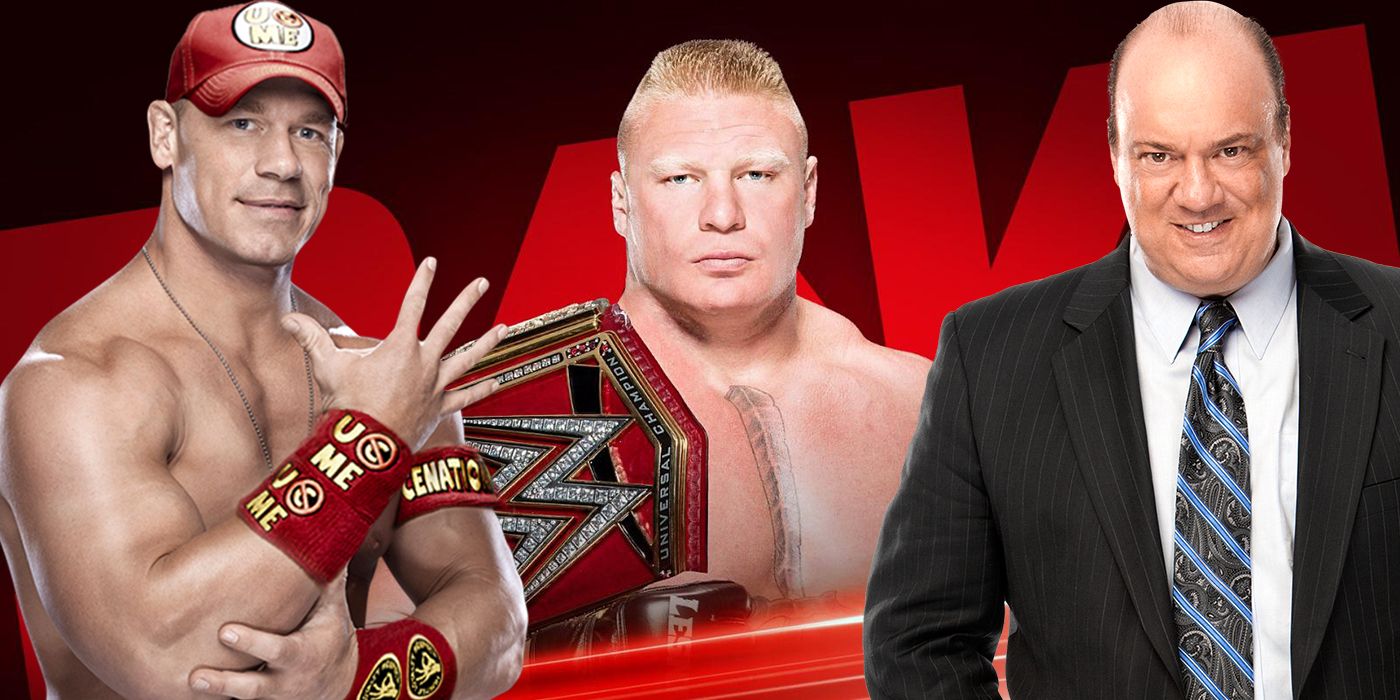 On next week's first WWE Raw episode of 2019, legendary part-time superstars John Cena and Brock Lesnar will both return to the long-running program. As his rise through the ranks of Hollywood continues unabated, 16-time world champion Cena has been spending more and more time away from the WWE ring. He only wrestled a handful of times in 2018, most of those on big pay-per-view events. He's slowly but surely becoming a special attraction, much like semi-retired legends The Undertaker and Triple H.
Cena's last match on WWE TV for 2018 was a tag team match with Bobby Lashley against the duo of Kevin Owens and Elias at the October 5 Super Show-Down event in Australia. Before that, he had last competed at the Greatest Royal Rumble in Saudi Arabia back in April. Cena was originally scheduled to take part in November's Crown Jewel, also held in Saudi Arabia, but backed out due to the controversy that ended up surrounding the event. Cena's next televised WWE match will actually air Tuesday, January 1 on SmackDown, although it was taped in advance on Saturday, December 29. Cena teams with Becky Lynch against Andrade "Cien" Almas and Zelina Vega.
Related: John Cena Interview: Bumblebee
On Monday's last show of 2018, WWE confirmed that Cena will make his return to Raw on next week's episode, the first of 2019. Cena hasn't appeared live on Raw since April 2, the last broadcast before his dream match with Undertaker took place at WrestleMania XXXIV. Also returning to Raw is Universal Champion Lesnar, making one of his rare weekly TV appearances. Lesnar's limited contract means he only appears on a small percentage of WWE programming per year, always alongside his "advocate" Paul Heyman. Lesnar last appeared on Raw on November 12, the last episode before he took on SmackDown's WWE Champion Daniel Bryan at Survivor Series.
While Cena is currently appearing on both Raw and SmackDown - and is in fact the only WWE performer considered a member of both rosters - there's been some question recently as to whether his filming schedule will allow him to take part in the annual Royal Rumble. One assumes WWE would prefer he did, as he's still one of their biggest stars, and the "Road to WrestleMania" season is about to begin. As Cena admitted not too long ago in his apology to  Dwayne "The Rock" Johnson though, it's hard to justify wrestling matches to studios when one injury could jeopardize an entire production.
Lesnar, meanwhile, will defend his title against Braun Strowman at Royal Rumble, after defeating Strowman for the vacant championship at Crown Jewel. Roman Reigns had held the title previously, but was forced to relinquish it due to his battle with leukemia. Strowman will also be appearing on Raw next week - he's spent most of the last month out with an elbow injury - so one imagines there might be an altercation between the two behemoths. One thing's for sure: next week's WWE Raw is going to be a wild one.
Source: WWE