JJ Abrams Confirms Palpatine's Return in Star Wars: The Rise of Skywalker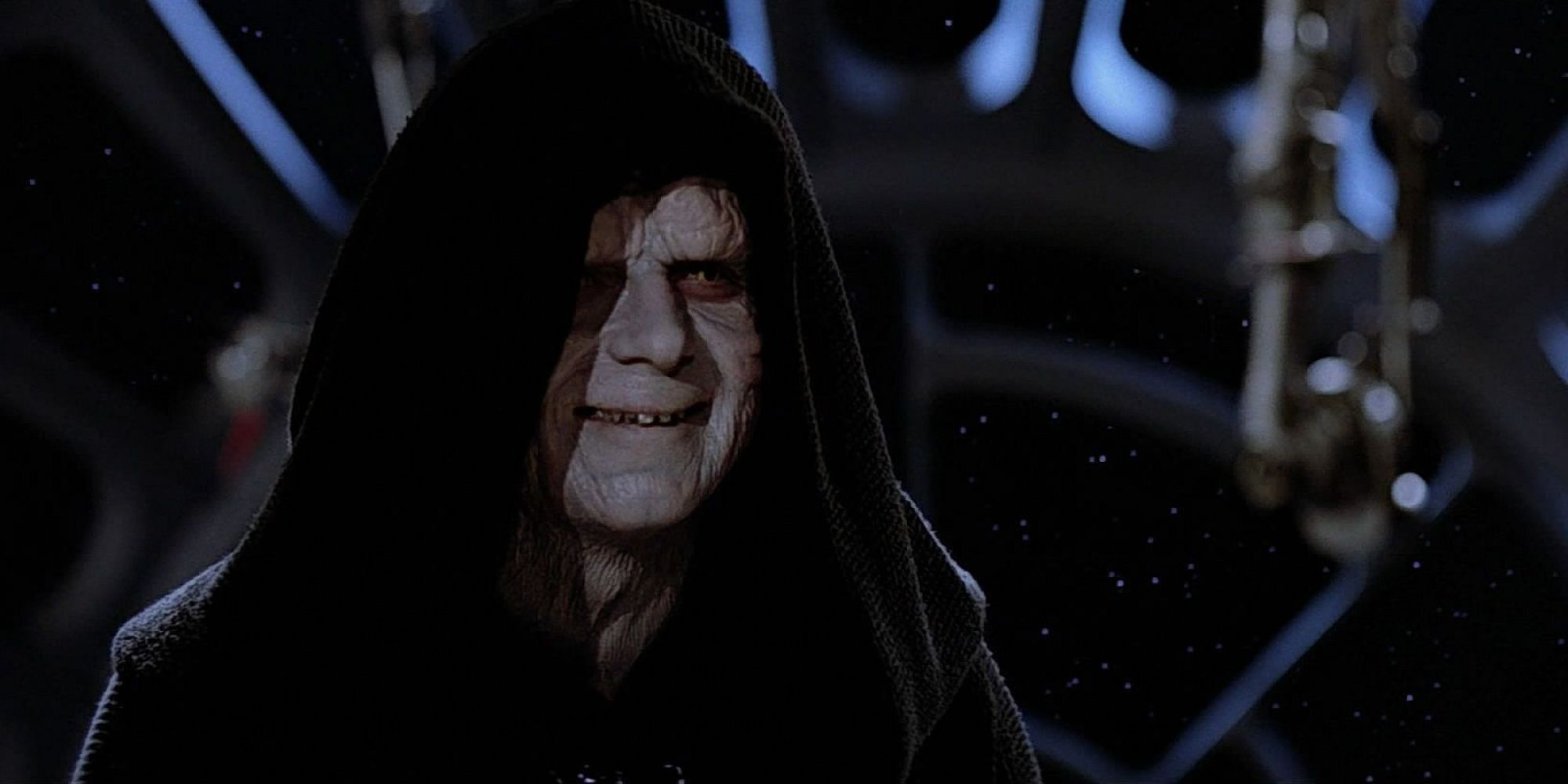 JJ Abrams has confirmed that Emperor Palpatine will indeed show up in Star Wars: The Rise of Skywalker. Though it was heavily implied - if not more than obvious - in the first teaser trailer for the film, Abrams made the character's appearance official.
Though very little has been revealed about the ninth and final entry of Star Wars' Skywalker Saga, the first teaser for Star Wars: The Rise of Skywalker offered up some major surprises for fans. With callbacks to the original trilogy, Rey showing off some impressive Force abilities, the return of classic characters, and the introduction of a new droid friend for BB-8, Star Wars: The Rise of Skywalker looks to be an epic end for the new Star Wars trilogy. However, one of the standout moments in the trailer happens after the title card appears, when Ian McDiarmid's Emperor Palpatine is heard laughing over a black screen. Now, while this more than implied that the character would be returning, Abrams has made it official in case there was any confusion.
Related: Full Star Wars Celebration 2019 Mural Revealed - Including Episode 9
Empire Magazine's James Dyer tweeted that he can "100% confirm that Palpatine is back." Dyer explained that even though the character's laugh in the trailer, as well as McDiarmid's appearance at the Star Wars Celebration event in Chicago, should have been enough clues as to the Emperor's involvement in Star Wars: The Rise of Skywalker, he spoke with Abrams for direct confirmation. Abrams stated that the character is not only in the film, but that he's surprised "McDiarmid's presence on set didn't leak" before the big reveal. Check out the tweet below:
At Star Wars Celebration, the trailer for Star Wars: The Rise of Skywalker wasn't the only unveiling for fans. It was also officially revealed that Billy Dee Williams is returning as Lando Calrissian, Luke Skywalker's lightsaber - which was destroyed in Star Wars: The Last Jedi - has been fixed, and there is a brand new character named Jannah played by Naomi Ackie.
Secrecy surrounding a film as anticipated as Star Wars: The Rise of Skywalker is expected, but this new entry in the Star Wars franchise looks to have even more up its sleeve in terms of surprises. Whether that means bringing back even more classic characters or circling the plot back to earlier storylines or locations, fans can more than likely rest assured that Emperor Palpatine's big reveal is one of many (or at the very least, one of a few more). Until the film's December release, though, it's anyone's guess.
More: The Star Wars 9 Title Doesn't Mean Rey Is A Skywalker
Source: James Dyer