Jessica Henwick Thanks Iron Fist Fans After Netflix Cancellation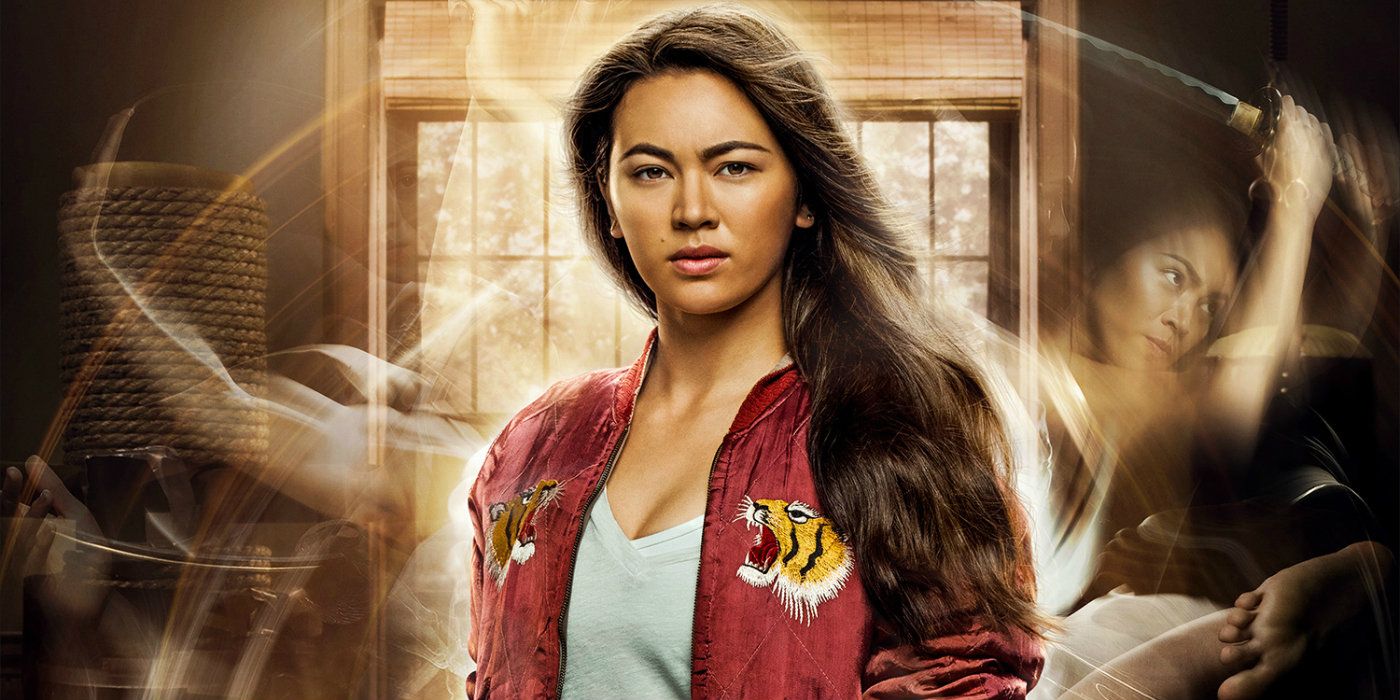 Colleen Wing actress Jessica Henwick is the latest cast member from Iron Fist to address Netflix's sudden cancellation of the Marvel TV series. It's been a few years now since the streaming giant partnered with Marvel Television to establish their own corner of the Marvel Cinematic Universe. Beginning with Daredevil in 2015 and then continuing with Jessica Jones and Luke Cage the following year, it looked like Netflix's Marvel experiment was working. That is, until Iron Fist made its debut in 2017.
It's no secret that Iron Fist season 1 was among the worst reviewed season (and show, for that matter) among all the Marvel TV shows currently on the air. But the eponymous character, portrayed by Finn Jones, received a much-needed boost in popularity and understanding in The Defenders season 1 later that year. And that, coupled with M. Raven Metzner replacing Scott Buck as showrunner, led to Iron Fist season 2 taking the character in a whole new direction, one that pleased both audiences and critics alike. Unfortunately, it just wasn't enough.
Related: Netflix Made A Big Mistake Cancelling Iron Fist
Earlier this week, Netflix canceled Iron Fist after just two seasons, thus making it the second Marvel TV property - the other being ABC's Agent Carter - to be canceled early in its run. (Of course, this doesn't include passed-on properties as well as potential spinoff shows.) And now, series mainstay Jessica Henwick has responded to the cancellation by posting a video online thanking the fans. The video is a compilation of seemingly random behind-the-scenes moments she shared with the cast and crew. Check it out below.
Henwick's above video comes on the heels of Jones and Metzner issues their own responses online. Yesterday, Jones posted a statement on Instagram, thanking the fans for their continued support and vowing that this isn't the last of the Immortal Iron Fist. After all, the character still exists in a massive shared universe, even if their corner is ignored by practically everyone else. But still, it's big enough for Danny Rand to return in some form on another series, just like he had done in the second season of Luke Cage. Furthermore, that notion of Iron Fist potentially coming back on another property was somewhat echoed when Metzner referred to season 2 as a "chapter".
Whether or not Danny Rand returns in the future remains to be seen, but one thing is for sure following the success of second seasons for both Luke Cage and Iron Fist: the next Marvel series Netflix needs to invest in is Daughters of the Dragon, starring Henwick's Colleen Wing and Simone Missick's Misty Knight as the titular crime-fighting duo. It's a perfect continuation of Iron Fist's story, and it opens the door for the character to return as well - which would be great if Netflix really doesn't plan on moving forward with another season of The Defenders.
Source: Jessica Henwick