Jeremy Renner Plays Coy When Asked About Hawkeye Disney+ Series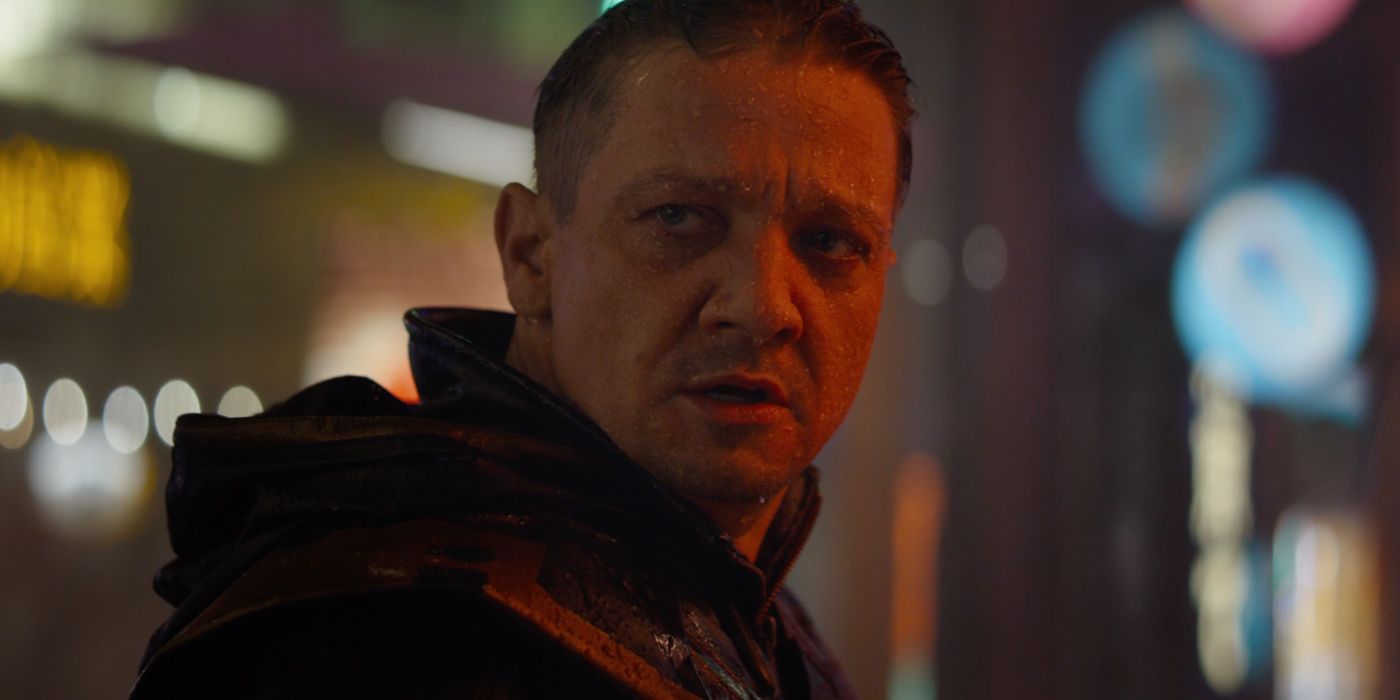 During a recent appearance on Jimmy Kimmel Live! Jeremy Renner played coy when it comes to any details surrounding the recently announced Disney+ TV show Hawkeye. The series will seemingly focus on Renner's Clint Barton training Kate Bishop to take over the role of Hawkeye, much like she did in a run of comics surrounding the Bishop character. With Avengers: Endgame serving as finale of sorts for the first eleven years of the Marvel Cinematic Universe, this move makes a lot of sense for Disney.
With the now-endless possibilities that having their own streaming network provides, putting the Hawkeye show on Disney+ not only provides a medium to further the MCU outside of the film franchise, it allows yet another secondary character to get some much-needed spotlight. While not as powerful as other heroes potentially getting their own series, like Scarlet Witch and Vision, Hawkeye still has a loyal fanbase who were bummed when he didn't appear in Avengers: Infinity War (though he looks to have a prominent role in Avengers: Endgame). Still, with the announcement of a new Marvel-related show naturally brings about questions of details surrounding it, and Renner is no exception.
Related: Hawkeye Just Got Even Weaker in Comics Than The MCU
Renner appeared on Jimmy Kimmel Live! where he played coy with the host over details about Hawkeye, including joking with the host about Variety's name and what they reported on. Renner claimed he had absolutely no knowledge about the show, though he did admit that Variety is usually "right on" with their coverage of information like this. The closest the actor came to admitting that the show was in development was saying that show "could be" in development.
It's fairly clear that Renner was simply having fun with Kimmel and the audience, especially during his back and forth with the comedian. The likelihood that a Hawkeye show is happening is very high, but Marvel is known for demanding secrecy from the cast and crew that work on their properties. Of course, some actors like Tom Holland have a harder time keeping secrets than others, which has been the source of playful jokes and secret-keeping tactics by the Russo brothers. Renner has usually been good about keeping details to himself and it sounds like his interaction with Kimmel is him living up to that, albeit in his own playful way.
As of now, there's no real information surrounding the Hawkeye show, but it's encouraging that the only original Avenger to not get his own solo movie (a Black Widow movie is expected to start filming in June) will at least get a TV show as consolation. That he'll be training Bishop suggests that it will be something of a send-off for the character, but in the world of comics and comic book movies alike, there's really no such thing as a permanent goodbye.
More: 10 Major Differences Between Marvel's Hawkeye And Ronin
Source: Jimmy Kimmel Live!