Jenny Gage Interview: After
Director Jenny Gage made her feature film debut with the documentary, All this Panic. That film was a documentary about three teenage girls living in Brooklyn. With the film After, Gage makes her first narrative feature.
After is about the romance between Tessa, a dedicated student, and the mysterious Hardin. As the film progresses we learn more about Hardin's past and how Tessa starts to figure out what she needs in life. We got to interview the director to talk about they found the way to make the film feel authentic when it approaches it's young leads.
So you made your first film (All this Panic) and  you were said you were looking for a projects that were coming of age and sexual awakening, first love stories about young women, told through their eyes. So how lucky did you feel when you found out about After?
Jenny Gage: I was thrilled when I read the script for After. I have been looking for a project that was about coming of age, sexual awakening told through a young woman's point of view and something that's important to me as a filmmaker is authentic voices, authentic stories was something that compelled me to make my documentary, All this Panic, and really what drove me to wanting to direct After.
The movie looks really great. Definitely a really striking visual look. One of the things I found out was that you had a Directors Mood Board. What was on the mood board?
Jenny Gage: Oh gosh, well, one of the things I worked really closely...I knew cinematography and the look of this film would be so important and my collaborate and my Cinematographer Tom Betterton along with Adam Silver they really created the mood and look of this film and you know, we took references from everywhere. From Instagram from movies that we loved. But I knew that with After the look and feel of the would...I wanted it to feel very special and unique.
When you say Instagram, what exactly from Instagram did you pull to create the visual look of this movie?
Jenny Gage: I was looking at a number different young women accounts, how they actually saw themselves and their friends. From photographing themselves or their friends in their rooms. The dorm rooms, and that's something that's really important is how young women see themselves and I wanted that reflected in After.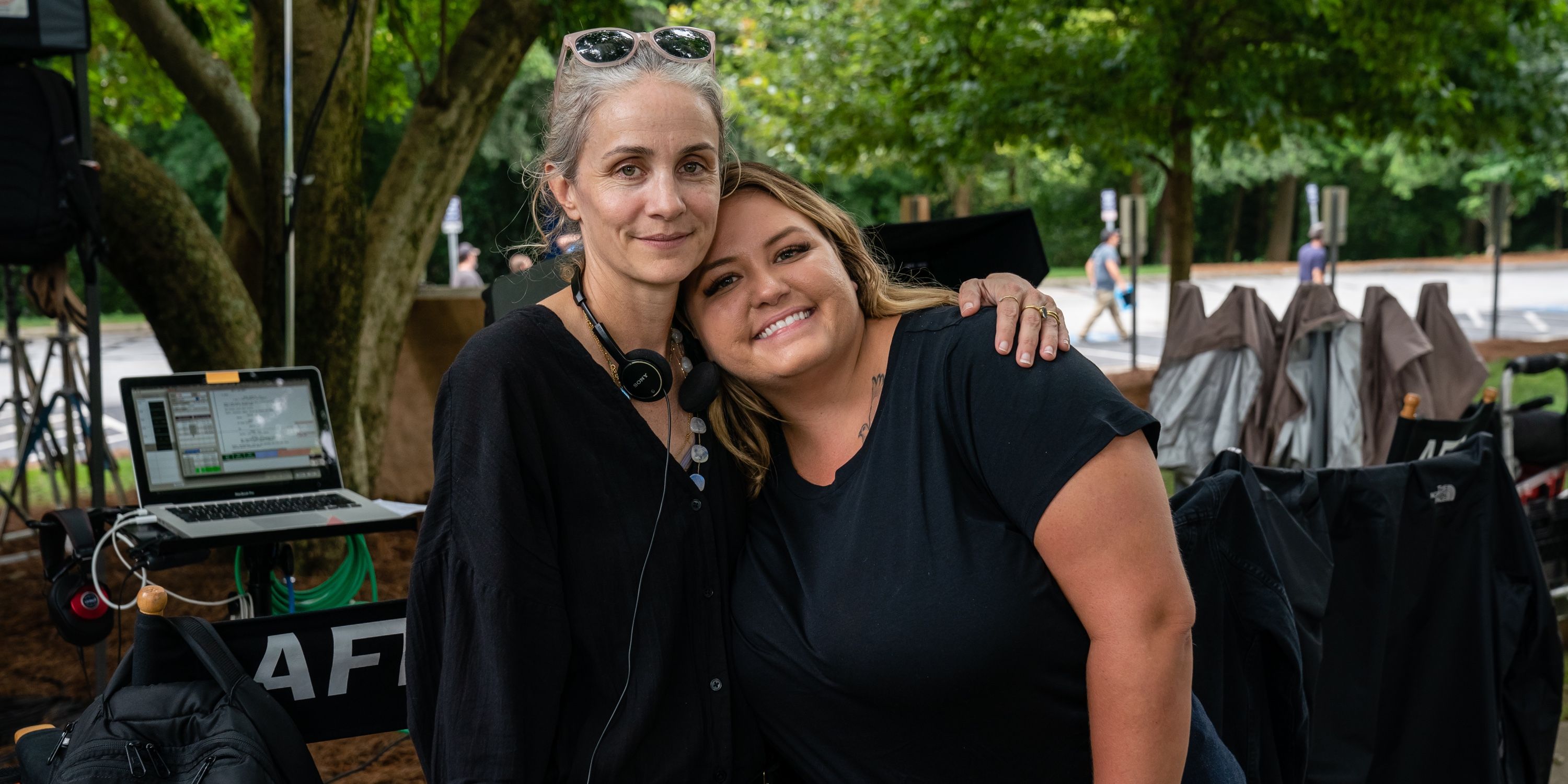 The Avril Lavigne cover that shows up in the movie...it did took me by surprised..I know that song!...I'm curious about how did that come about and how did you place it in the film where it's currently at?
Jenny Gage: You know, it was presented to me...and you know I loved that song when I was a young girl, and I loved the cover of it and we put it in during that scene where Tessa sort of makes herself up and then takes off the make up, and also when she has the fight with Hardin. It felt very empowering and it never moved from those scenes.
The book is pretty long…
Jenny Gage: Yes.
Not a negative but it's around like 600 pages. How did you find ways to really like condense it for the film and was there anything that you guys had to leave out but you really wanted to keep but you couldn't make it work in the movie?
Jenny Gage: Right, the book is very long and but it's very...it was an interesting thing to adapt because there were key scenes you just knew from the book that had to be in the movie. Such as the lake, the ending. When Tessa meets Hardin. All those things were really pillar moments we needed to keep in the movie. In a way we follow the path of the book and we tried to update it you know really fill in the love story.
What's next after this film? Do you have another project lined up…?
Jenny Gage: Yeah, I have some other projects lined up. One of the things that I can talk about is that I am working with my partner, Tom Betterton to adapt the book Pages for You, Pages for Her. It's a love story as well very dear to my heart and we're adapting that right now.
Sounds great.
More: Hero Fiennes-Tiffin and Josephine Langford Interview for After