It Was Always The Plan To Bring Back Palpatine In Star Wars 9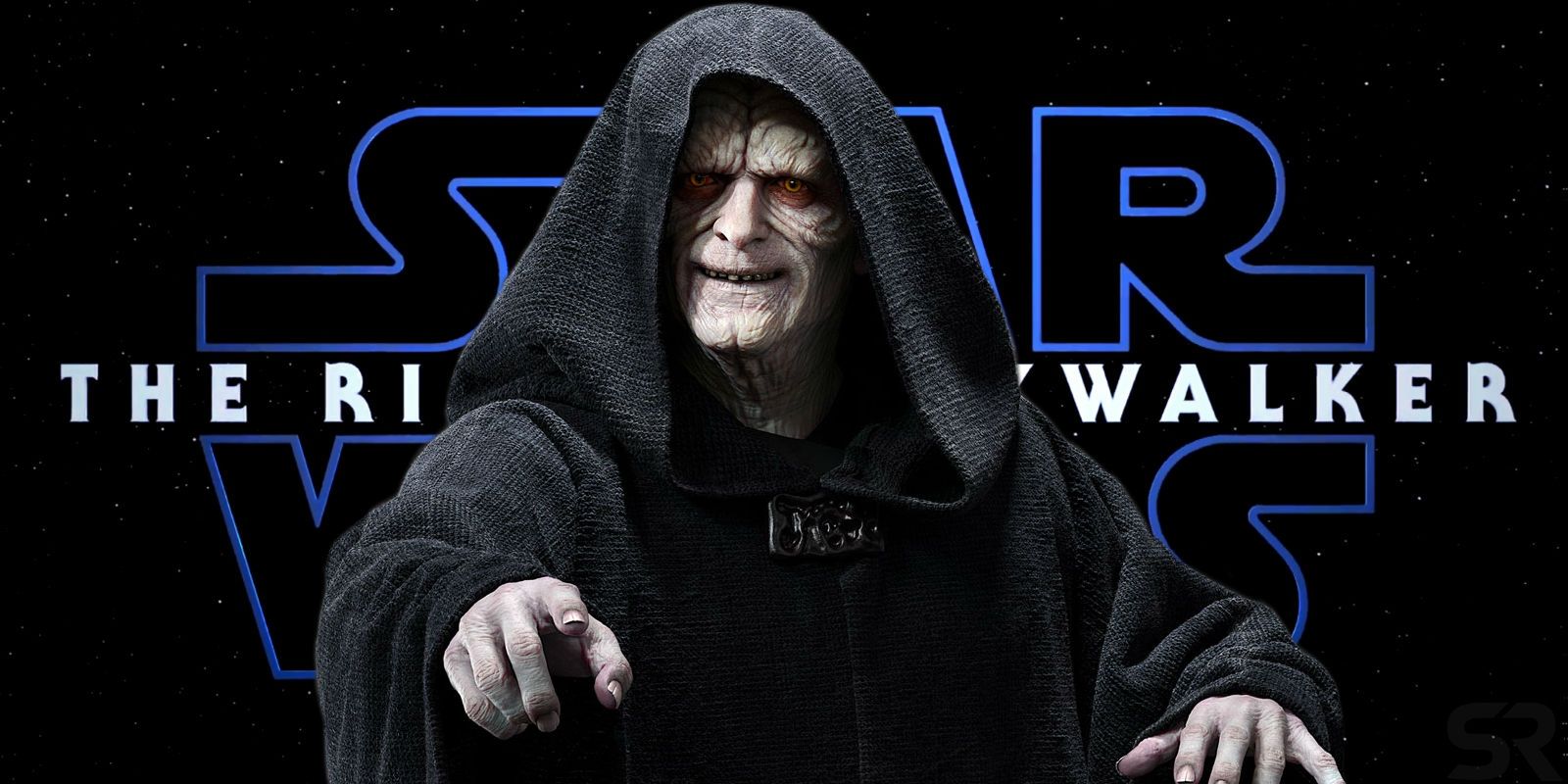 Bringing back Palpatine in Star Wars: The Rise of Skywalker has always been the plan. Senator Palpatine, a.k.a. Darth Sidious first appeared in Star War: Episode VI - Return of the Jedi, where he was seemingly killed by Darth Vader, but Ian McDiarmid also returned for George Lucas' prequel trilogy.
The current Star Wars Celebration in Chicago is only in its third day, but there have already been a ton of reveals for Episode IX. Yesterday's panel was specifically a huge deal since the title of the movie was revealed, as well as the first teaser trailer for Star Wars: The Rise of Skywalker. There was also a handful of new images of The Rise of Skywalker's cast members, including a first look at the return of Lando Calrissian. One of the biggest reveals in the teaser trailer however was that Emperor Palpatine would be returning, but it seems like that has apparently been the plan for a while.
Related: Mark Hamill Toys With Fans on Star Wars: The Rise of Skywalker Title
When being interviewed by Kevin Polowy, via Yahoo!, Kathleen Kennedy briefly talked about Episode IX's title, while also speaking about the shocking revelation that Palpatine is returning for Star Wars 9. When asked if the character's return had been planned since the beginning of the sequel trilogy, Kennedy explained, "This has been in the blueprint for a long time, yeah. We had not landed on exactly how we might do that, but yes, it was always [to be in Episode IX]".
McDiarmid has had a long and successful acting career, but he's most known for his role as the Sith Lord. Likewise, Palpatine has become one of the most well-known villains in the Star Wars universe. Throughout the sequel trilogy's development, there have been a number of rumors that Palpatine might return. Some people even thought that Snoke might be a reincarnation of Palpatine himself, but that will more than likely prove to not be the case for The Rise of Skywalker. Some people even thought that Matt Smith might be playing a young Palpatine, but now Smith has denied being involved with the film. Even with confirmation that Palpatine will return via J.J. Abrams himself, the details surrounding the character's return are still unknown.
As previously mentioned, Palpatine was long thought to be dead, ever since Darth Vader killed him in Return of the Jedi. It's possible that Palpatine could be returning as a Force ghost, especially since Sith ghosts almost made an appearance in Star Wars: The Last Jedi. With that in mind, it's also possible that he could turn out to be alive, since fans have seen characters like Darth Maul survive seemingly fatal wounds. Now that fans know that the idea of bringing Palpatine back for Star Wars: The Rise of Skywalker has been the plan for a while, fans will no doubt be scouring the previous Star Wars films for clues.
Source: Yahoo!