Iron Fist Showrunner Responds to Netflix Cancellation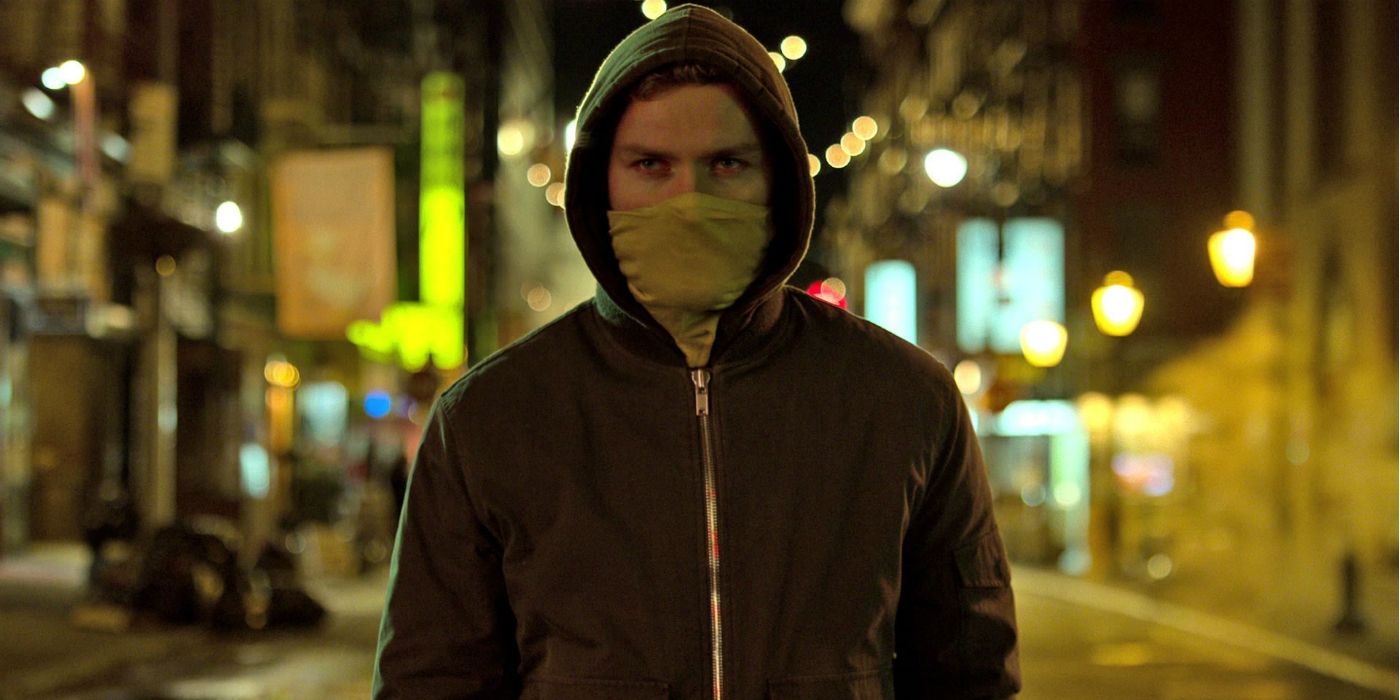 M. Raven Metzner has addressed the cancellation of Netflix's Iron Fist. The character has had a long and storied history since he debuted in 1974. Created by Roy Thomas and Gil Kane, Danny Rand is a master of martial arts with the ability to summon his chi to create the titular Iron Fist. Despite the fact that the character falls into the divisive "white savior" trope, he's remained popular. Netflix commissioned a live-action adaptation alongside Daredevil, Jessica Jones, and Luke Cage, and they all eventually teamed up to form The Defenders.
Unlike the other three - and the subsequent spinoff for The Punisher - Iron Fist failed to make its mark. Despite a few bright spots, season 1 was lambasted by critics and audiences alike. The team-up show went some way towards repairing the damage, using the other characters to offset the biggest flaws in the character. It wasn't until a guest appearance on Luke Cage, however, that fans really warmed to Finn Jones' portrayal. Season 2 of Iron Fist moved opinions even further in that direction, with it labeled a vast improvement over season 1. Despite that, Netflix canceled the show.
Related: Netflix Made A Big Mistake Cancelling Iron Fist
Metzner, who took over showrunner duties from Scott Buck in season 2, addressed the cancellation on Twitter. While thanking everybody involved in bringing season 2 to life, he declared himself proud of what they achieved. Check out the full statement below:
Actor Finn Jones also recently discussed the cancellation. His words, however, served to give fans hope that Danny Rand's live-action journey would continue in one form or another, potentially even on Disney's own upcoming streaming service. Metzner's referencing of season 2 as "a chapter" of the Iron Fist character certainly adds fuel to the fire that the journey will continue.
The idea of Iron Fist switching homes, however, feels unlikely. With Luke Cage expected to be renewed, it seems equally unlikely that the cancellation is a precursor to announcing a full Heroes for Hire series. The safer bet is that the opening in the slate could pave the way for a Night Nurse spinoff or a Daughters of the Dragon show. The ending of season 2 even served as a perfect lead-in, with Colleen Wing taking ownership of the titular Iron Fist. Not only did it set the stage for arguably the show's most popular character to take the spotlight, but it finally gave a certain section of fans the female superhero and Asian Iron Fist they had been clamoring for as well. To follow that up by giving Colleen her own show - with the equally popular Misty Knight - feels like it could be an open goal for Netflix.
For those eager to see where Danny Rand goes next, however, with or without reclaiming his title, it's most likely he'll turn up in supporting roles on the other Netflix/Marvel shows. As proven in The Defenders and Luke Cage, this iteration of Danny works best as a supporting player rather than a lead. By pairing him up with others, his arc will be able to continue without the need to further isolate and sideline him within his own show.
Source: Twitter/M. Raven Metzner