How Nebula Would Kill Thanos, According to Karen Gillan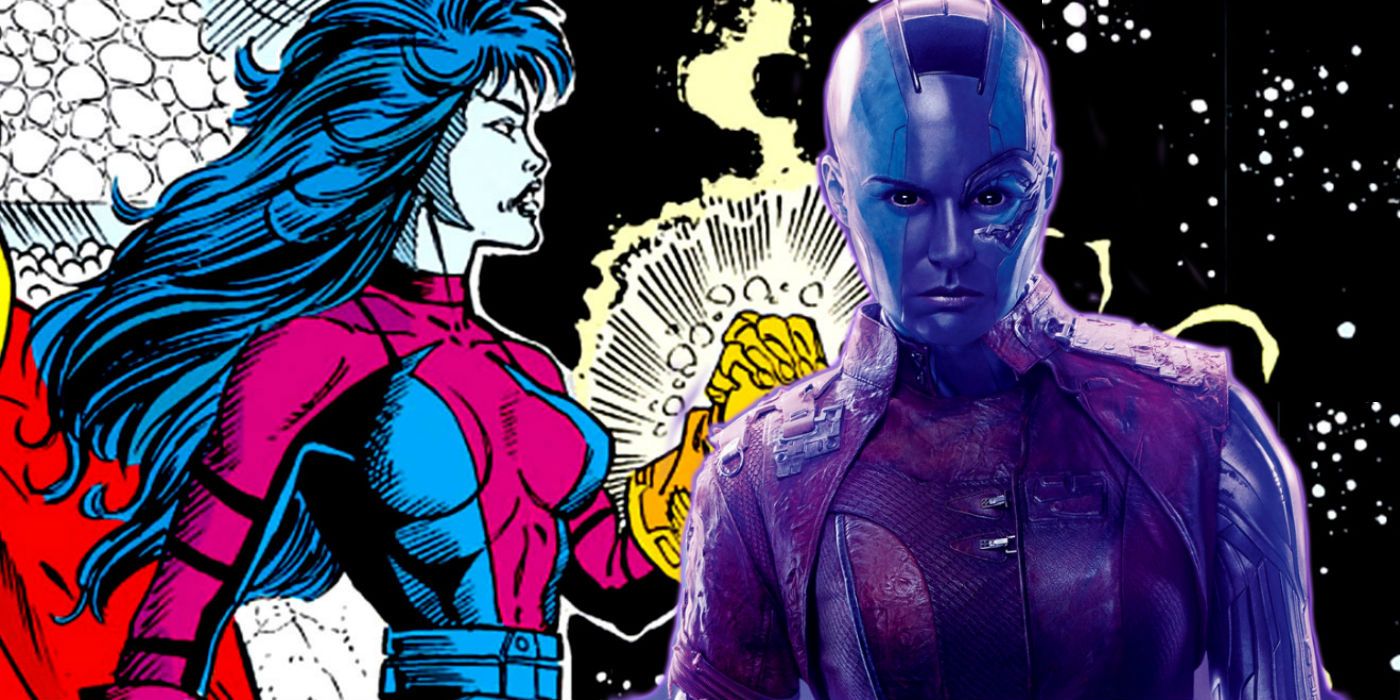 Avengers 4 star Karen Gillan reveals how she'd like to see Nebula kill Thanos. The Marvel Cinematic Universe has dramatically changed thanks to Thanos' role in Avengers: Infinity War. He wiped out half of the galaxy's population and only left a handful of heroes alive to try and take him down. All are highly motivated to do just that come next year, but the one that has the biggest connection to him is his adopted daughter, Nebula.
Gillan has made three appearances in the MCU so far, and has admitted she's become a larger part of the universe than she originally expected. She's turned from a villain into a true antihero, but she could make the complete heroic turn to face her daddy issues in Avengers 4. A good way to make the full switch could come in getting her revenge on her father, and Gillan has an idea how she'd like to see Nebula kill Thanos.
Related: Avengers 4 Reshoots Are Officially Done
Gillan attended ACE Comic Con in Chicago this weekend, and discussed the possibility of Nebula being the one to ultimately take down Thanos in Avengers 4. According to Comic Book, she would like the encounter to go like this: "I would like to maybe take the Infinity Gauntlet, put it on, and then strangle him with it. And then say like, 'Bye, Daddy,' or something."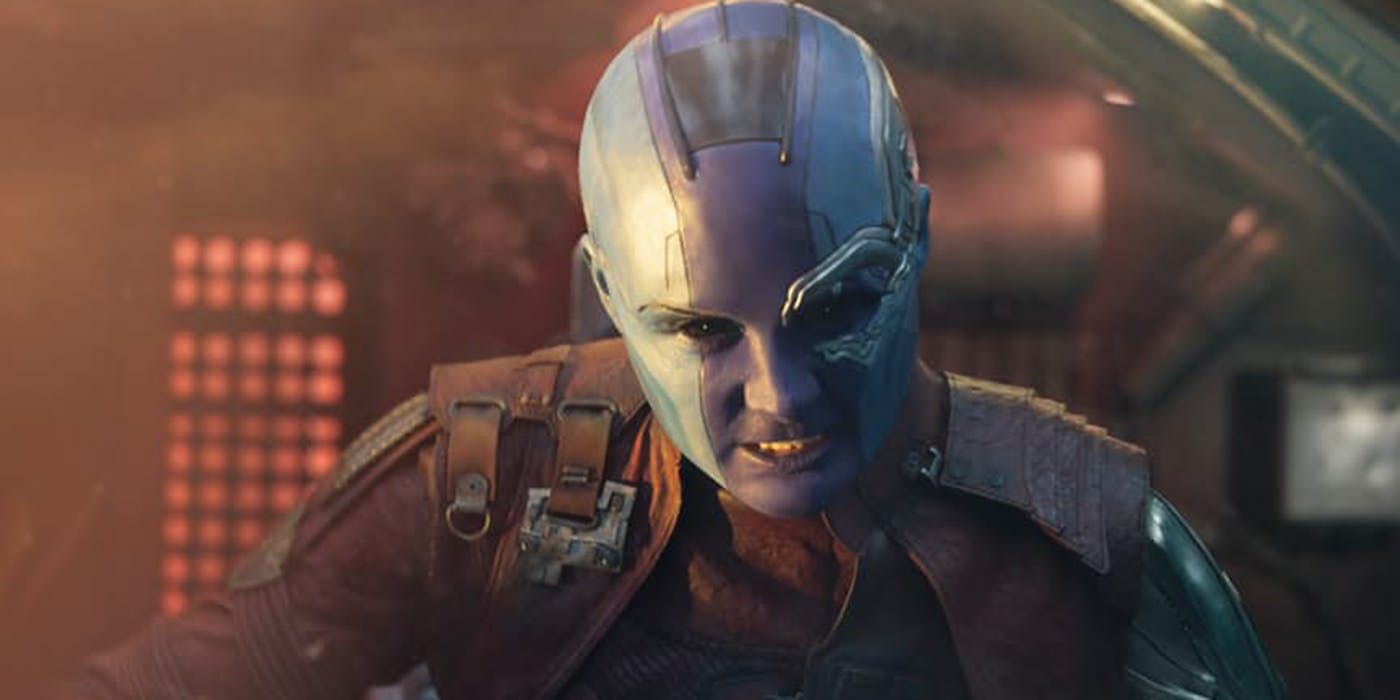 Although Nebula is hardly as important of a character in the MCU as the OG Avengers, there's a realistic chance that Gillan got to fulfill this fantasy (in some form) in Avengers 4. The Russo brothers took heavy inspiration from the Infinity Gauntlet comic story, which is where Thanos' famous snap first came from. It's in those same pages of Marvel Comics history that Nebula steals the Infinity Gauntlet from Thanos, puts it on herself, and saves the day. The comic version doesn't play out exactly as Gillan hopes her Nebula would do it, but it at least supports the belief that she could be the one ultimately responsible for defeating Thanos next year.
Even though fans still don't absolutely know how the Avengers plan to defeat Thanos, the theory that keeps getting the most support features time travel through the Quantum Realm. Nebula was pictured with the rest of the surviving heroes in the early concept art for the movie, so she should have as good a shot as anyone to make this happen. Nebula ultimately being the one to kill Thanos would be a huge moment for the character, but the final moment of victory may be more likely to come at the hand of Captain America, Iron Man, or someone else. Still, since the Russos took inspiration from the comics before with Thanos' snap, maybe they'll give Nebula her biggest moment yet, and actually let her do the deed. Avengers 4 will ultimately show how Thanos is defeated and who's the one to do it. Maybe Gillan will get the honor.
Source: Comic Book