Hobbs & Shaw Photo: Idris Elba's Fast & Furious Villain Revealed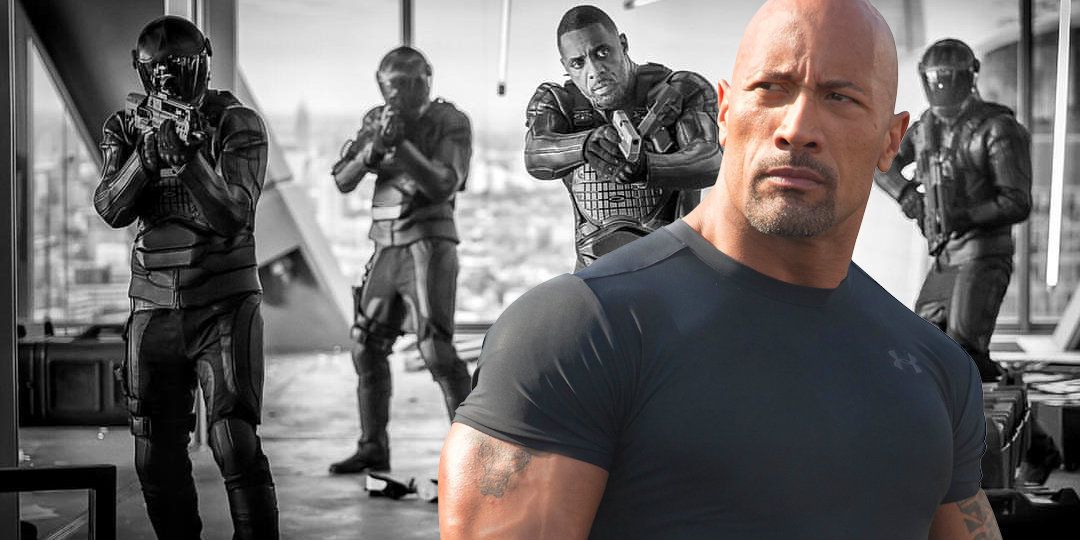 Dwayne Johnson has posted the first photo of Idris Elba as the villainous Brixton in the Fast & Furious spinoff, Hobbs and Shaw. The Rock has arguably become as central to the illegal street racing series-turned international juggernaut that is Fast & Furious as Vin Diesel, following his debut as Luke Hobbs from 2011's Fast Five... and he has the box office receipts to prove it. Hence, it's not surprising that Universal has decided to prioritize a spinoff movie that centers around Johnson's character and pairs him opposite Jason Statham's Deckard Shaw, especially after the two actors discovered they have crackling onscreen chemistry while filming last year's Fate of the Furious.
Hobbs and Shaw officially began shooting last month, with David Leitch (Atomic Blonde, Deadpool 2) calling the shots from a script by Fast & Furious franchise writer/producer Chris Morgan. Not much is known about the film's actual narrative, admittedly, but it's probably fair to assume that Elba's character is a suave British mercenary of sorts (Is there any other kind of British mercenary in the movies?) who's out to profit from his terrorist ways. And of course, the only ones who stand in his way are Hobbs, Shaw, and Mission: Impossible - Fallout's Vanessa Kirby as (reportedly) Shaw's sister, an MI-5 agent.
Related: Vanessa Kirby's Hobbs & Shaw Character is 'Absolutely the Boss'
Johnson published the first photo of Elba in character for Hobbs and Shaw on his Instagram account and, in doing so, confirmed the mysterious baddie's name. Take a look in the space below: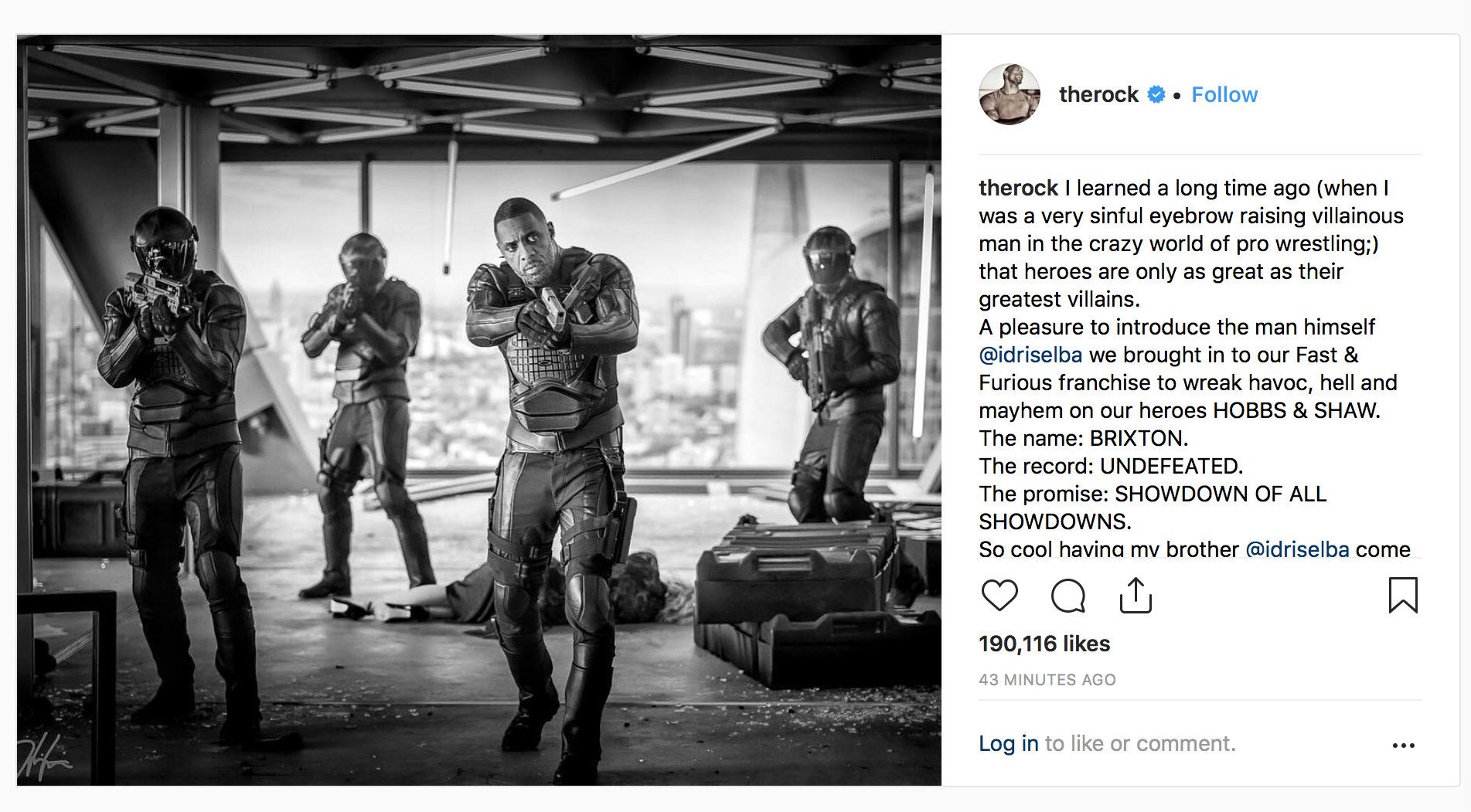 Hobbs and Shaw's Brixton will be but the latest villain role in a major franchise movie that Elba adds to his belt, to go along with his voice work as the tiger Shere Khan in Disney's live-action The Jungle Book remake and his performance as the antagonist Krall in Star Trek Beyond. As compelling as the actor can be when he's playing the nobler type onscreen (even an extremely flawed hero like the DCI John Luther on the TV series Luther), he generally makes for an equally charismatic and engaging threat to the good guys in his big screen appearances.
The Fast & Furious movies have stepped up their own villain game over the past five years by bringing in top-tier talent like Luke Evans, Charlize Theron and - once upon a time - even Statham to take on the franchise's heroes. However, with Elba stepping into Brixton's (fancy) shoes, there's a pretty good chance that Hobbs and Shaw will end up delivering the most memorable bad guy that the series has seen to date.
Source: Dwayne Johnson