Hershel on Set for Walking Dead Season 9 in New Photo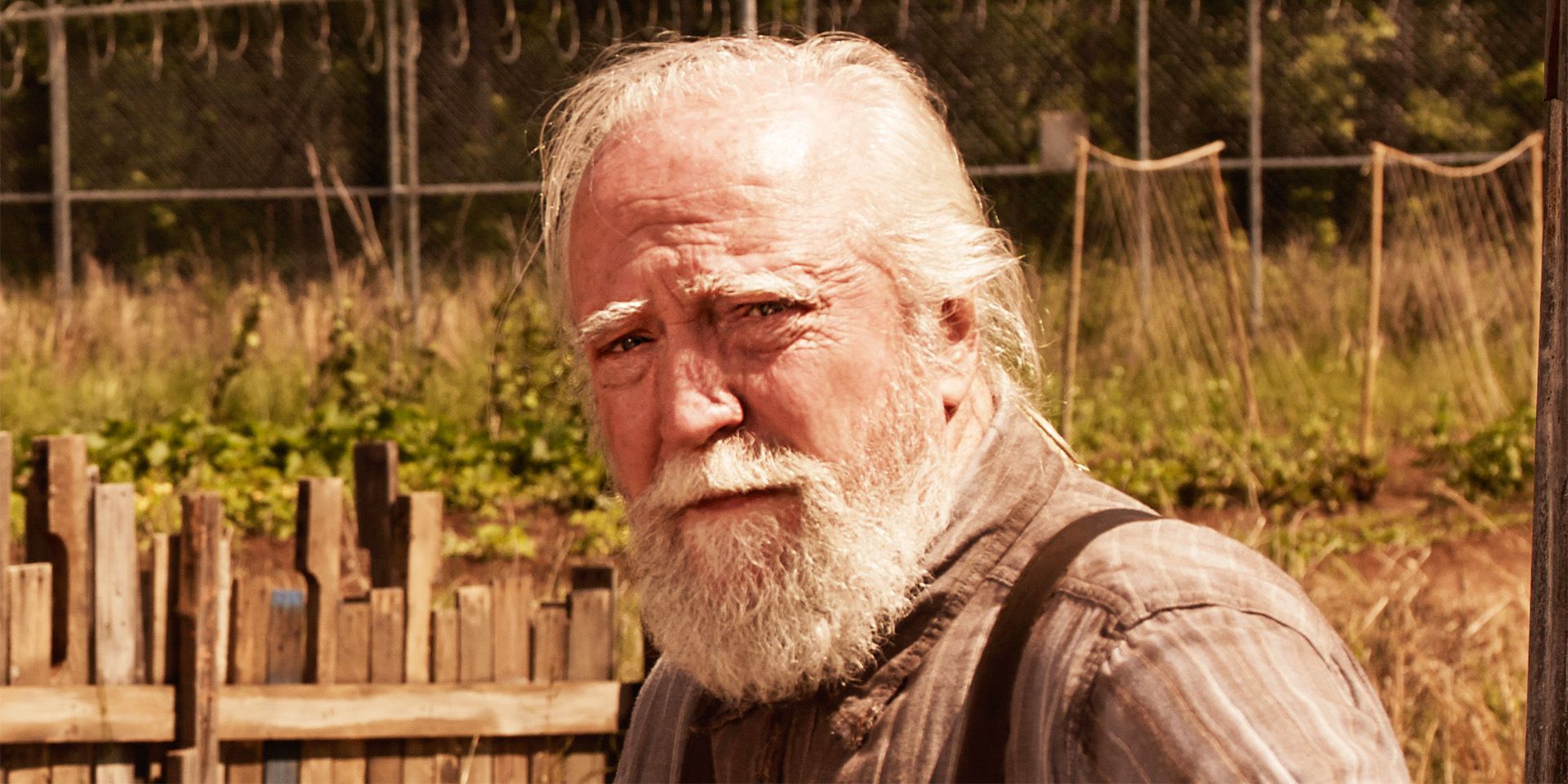 The late Scott Wilson returns as the late Hershel Greene in a first look photo shared by Lauren Cohan from the set of AMC's The Walking Dead. Wilson first portrayed the kindly veterinarian Greene in season 2 of the zombie drama. Hershel would survive a traumatic leg amputation only to be brutally decapitated by the Governor in season 4. Despite departing the show, Wilson remained active in the fan community, attending conventions and acting as a booster for the series.
Wilson, of course, himself passed away just last week, succumbing to complications of leukemia at the age of 76. Long before his role on The Walking Dead, Wilson gained critical acclaim for his performance as cold-blooded murderer Dick in the film adaptation of Truman Capote's In Cold Blood. He received a Golden Globe nomination for Best Supporting Actor for his turn in William Peter Blatty's bizarre 1980 film The Ninth Configuration. But it appears his last performance will be in The Walking Dead.
Related: Here's How Much Time Has Really Passed In The Walking Dead
It was revealed only recently that Wilson would return to The Walking Dead as Hershel in season 9. Now, Wilson's TV daughter Lauren Cohan has shared what appears to be a first look image of the actor back in costume as his beloved character (via ComicBook). In the shot, Cohan and Wilson share an affectionate moment among some hay bales, an appropriate setting given that their characters were farmers when fans first met them back in season 2. See the image below:
Details on how and why Hershel appears again on The Walking Dead are not yet known, but it's likely the character's return is somehow related to the death of Rick Grimes. Wilson's fellow former TWD actors Jon Bernthal (Shane) and Sonequa Martin-Green (Sasha) are also both set to return, and the most common guess is that all the returning characters will appear to Rick as part of a dying vision. The season is due to be filled with such emotional departures as Cohan herself is set to leave, though the door has been left open on her return in season 10. Rick Grimes actor Andrew Lincoln has expressed a desire to return down the road, but in a directorial capacity.
With two major players set to depart, The Walking Dead will soon be a very different show. It's already been an eventful season 9 just one episode in, as Maggie has taken charge of matters at the Hilltop, eliminating a very hostile rival while displaying her willingness to go to great lengths to protect her people. Coming up soon, Maggie will face down her greatest enemy of all - the imprisoned Negan. At some point this season, comic book baddies The Whisperers are due to join the fray as well, with Samantha Morton in the role of Whisperers leader Alpha.
Source: Lauren Cohan/Instagram