Hellboy Reboot Box Office Projections Lower Than Original Films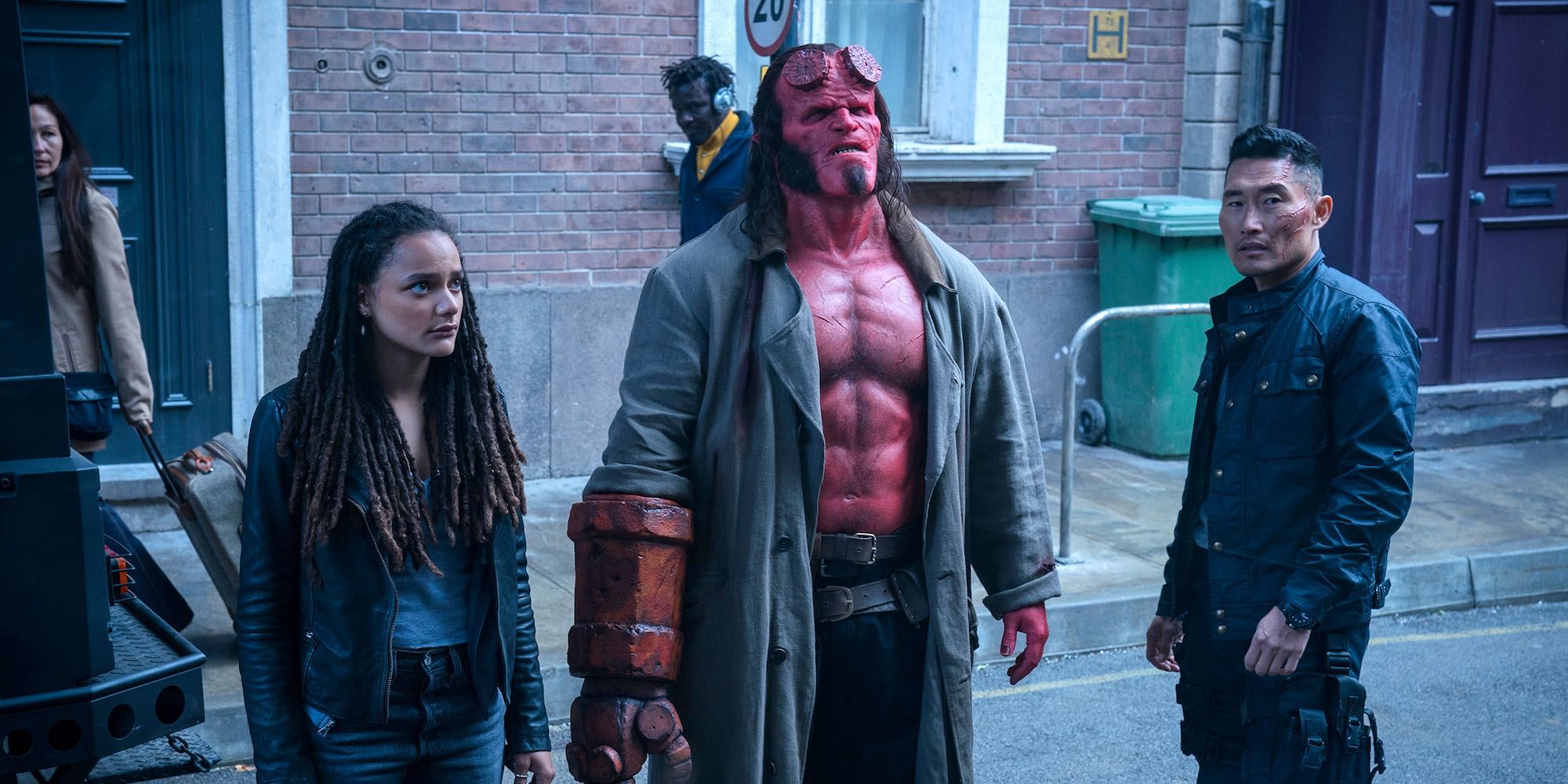 Box office projections for the Hellboy reboot are lower than the two original films directed by Guillermo del Toro. Rather than doing a third installment set within del Toro's continuity, the decision was made to hit the reset button in an attempt to revive the franchise. With fan-favorite actor David Harbour taking on the titular role in an R-rated interpretation of the source material, the hope was Hellboy would be able to overcome the legacy of the previous movies and kickstart a new series.
Unfortunately, things haven't gotten off to the best of starts. Hellboy reviews are almost universally negative, with critics calling it a boring slog of a comic book movie. That's a kiss of death for a property like this, as Hellboy has never had the same level of recognizability when compared to Marvel and DC. The word-of-mouth could be damaging in more ways than one, as it certainly won't help the reboot's commercial prospects. Unsurprisingly, Hellboy is going to have an uphill climb during its opening weekend.
Related: Hellboy 2019's Ending Explained
Per Box Office Pro, the movie is expected to gross $16.8 million domestically in the first three days, though the outlet notes it could possibly go as high as $20 million if things break right. Either of those figures would be the worst debut for a Hellboy movie; the 2004 original opened with $23.1 million, while its 2008 sequel earned $34.5 million opening weekend. The reboot is projected to finish below reigning champ Shazam on the charts.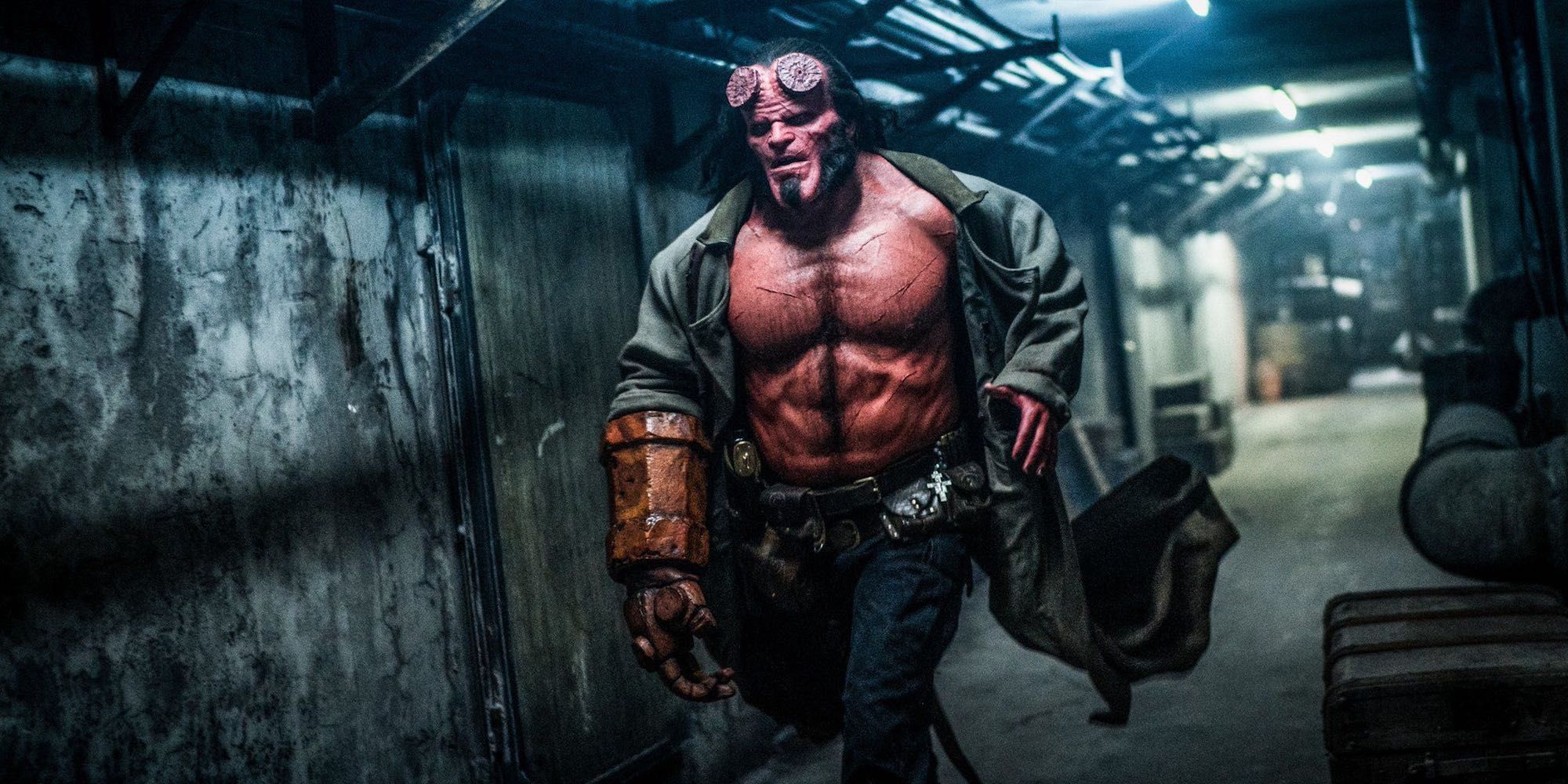 Clearly, the reviews played a factor in this, but that's far from the only thing working against Hellboy. It's coming out at a time where competition is quite stiff. About a month ago, Captain Marvel dominated the marketplace en route to grossing $1 billion worldwide, and just last week Shazam came out in theaters. Of course, Marvel Studios is only a couple weeks away from unleashing Avengers: Endgame, which is currently selling advanced tickets at an unprecedented rate. All of those titles are undoubtedly more high-profile than Hellboy, which has the sad fate of getting lost in shuffle amidst a glut of superhero movies. Had Lionsgate chosen a different release date for it, perhaps Hellboy would have fared better.
If there is a saving grace for the reboot, it's that its production budget is reportedly $50 million. That is very low for a genre picture like this, and means the film does not need to be a runaway smash in order to turn a profit. Going by the general rule of thumb, Hellboy's break even point should be around $100 million globally, which could be attainable particularly if it catches on overseas. However, del Toro's movies weren't exactly worldwide hits ($99.3 million and $160.3 million grosses, respectively), so it remains to be seen how this version of Hellboy does in theaters.
More: Read Screen Rant's Hellboy 2019 Review
Source: Box Offie Pro