Hawkeye TV Show Starring Jeremy Renner In The Works For Disney+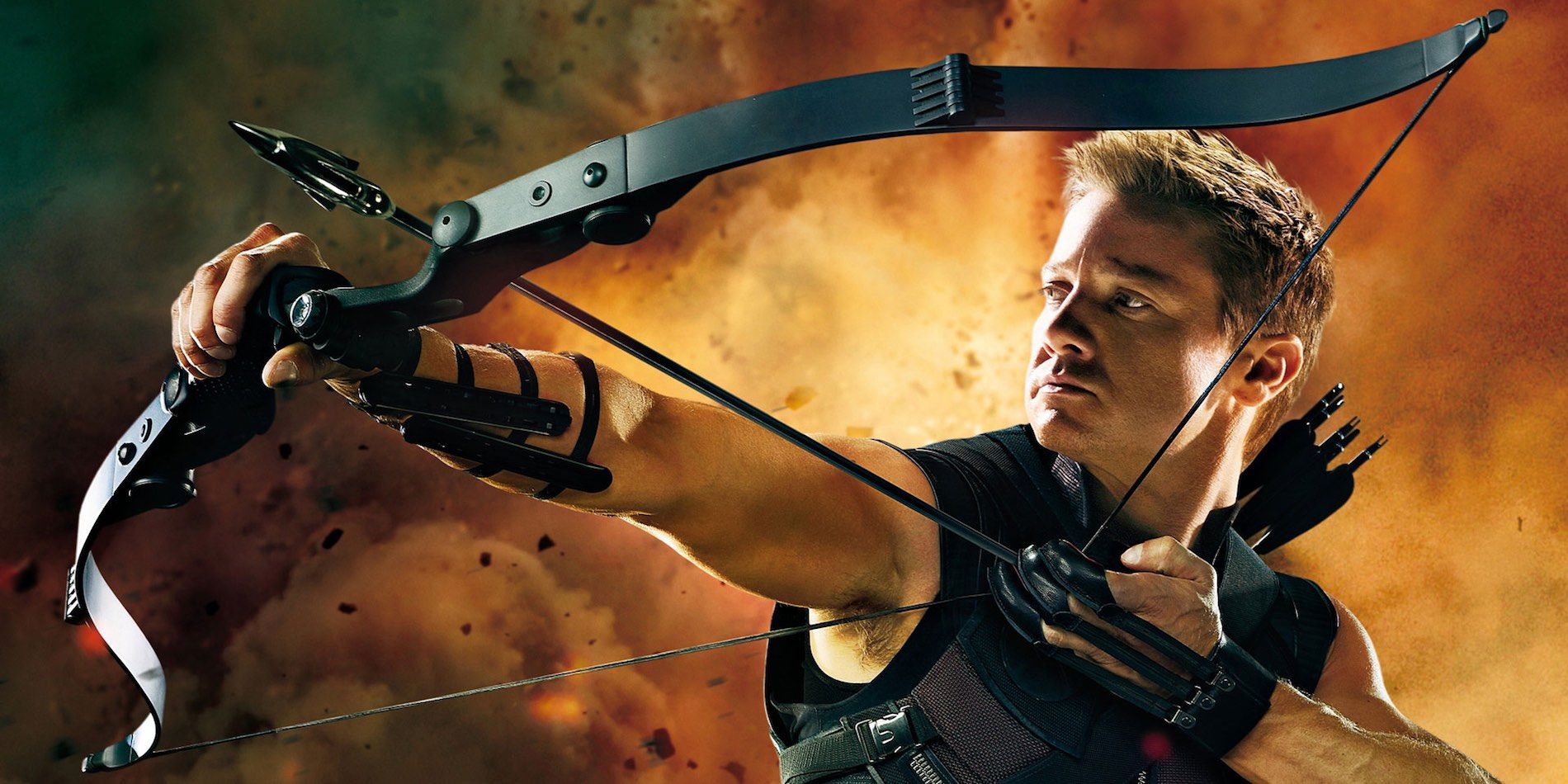 A Hawkeye TV show starring Jeremy Renner as Clint Barton is in the works at Disney+, with the master archer getting his own Marvel Cinematic Universe spinoff. The MCU is set to change in a big way with Avengers: Endgame later this month. Picking up after the cliffhanger ending of Avengers: Infinity War, Endgame will complete the story the MCU has been telling since it began in 2008's Iron Man. As a result, many of the original Avengers characters are expected to receive sendoffs - whether by dying or in some other way.
However, there are ways for major movie characters to live on even if the MCU film franchise starts focusing on different, newer characters. One such way is through a Disney+ TV show. Marvel Studios is producing a number of TV spinoffs from the MCU for the upcoming streaming service, including a Loki TV show as well as one following Scarlet Witch and Vision. Now it appears Hawkeye will receive his own TV outing.
Variety is reporting Marvel Studios is developing a Hawkeye limited series for Disney+ with Renner attached to reprise his movie role as Clint Barton. Disney and Marvel have yet to confirm the report.
More to come...
Source: Variety