Harley Quinn TV Show Casts iZombie's Rahul Kohli As Scarecrow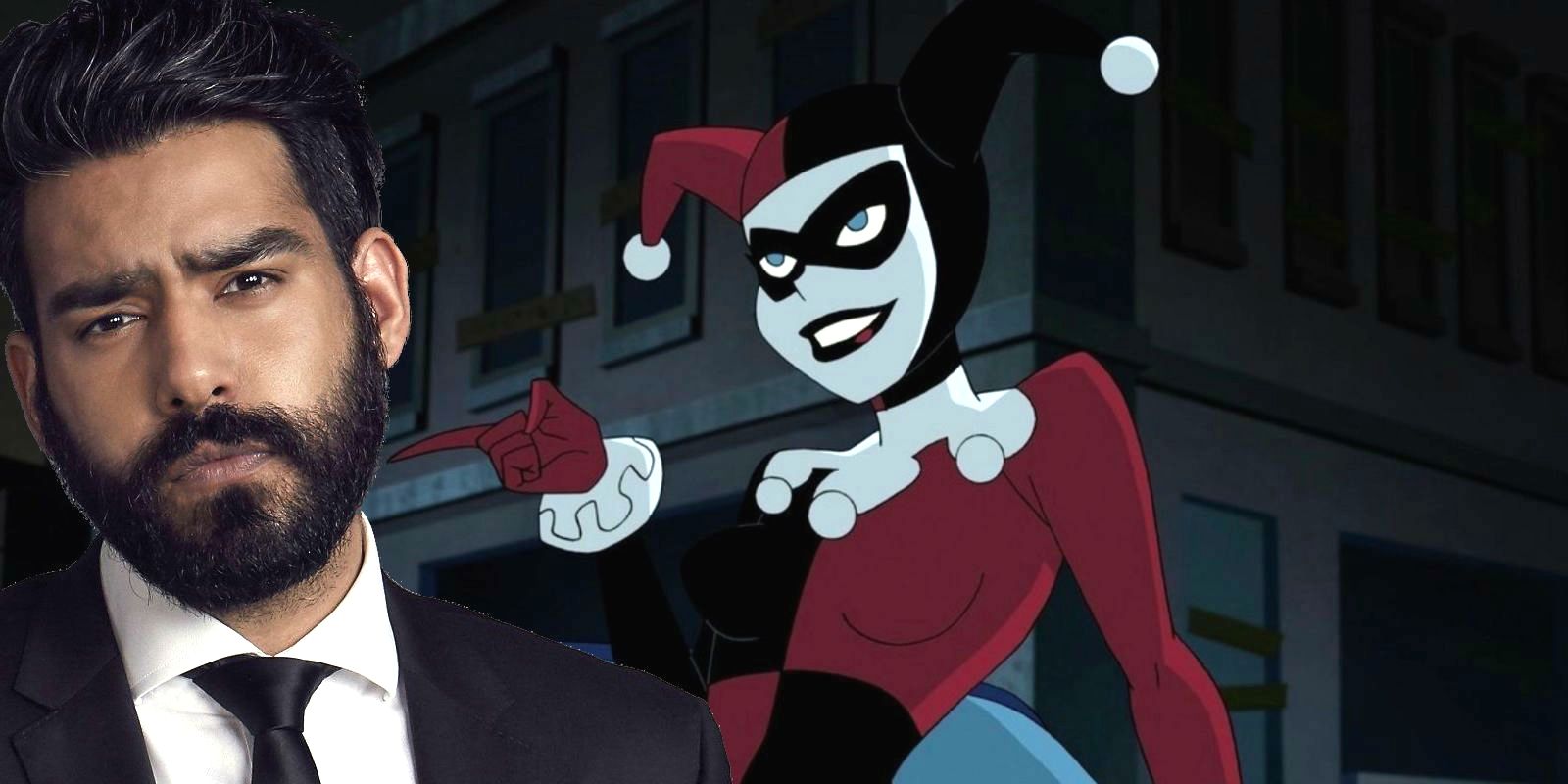 DC Universe's upcoming Harley Quinn animated series has cast iZombie star Rahul Kohli in the role of Scarecrow. A show centering on the Batman villain turned antihero was ordered last year. Although it was expected that Margot Robbie would reprise her role as the titular character, those duties have actually gone to The Big Bang Theory actress, Kaley Cuoco. The rest of the voice cast includes Lake Bell, Alan Tudyk, Ron Funches, JB Smoove, Jason Alexander, Wanda Sykes, Giancarlo Esposito, Natalie Morales, Jim Rash, Diedrich Bader, Tony Hale, and Chris Meloni.
DC Universe, the company's new streaming service, launched last month on Batman Day and its first original series, Titans, was officially released today. Aside from already established comics, movies and TV shows in their impressive catalog, DC Universe also has several brand new projects in development. There will be a Doom Patrol series spinning out of Titans, as well as shows centering on Swamp Thing and Stargirl. The service will also bring fan favorite series Young Justice back for a highly anticipated third season and of course, Harley Quinn will make her return to television as well.
Related: Harley Quinn is Officially DC's Deadpool
Rahul Kohli recently announced that he would be voicing Scarecrow in Harley Quinn. The actor is an alum of another DC property, iZombie, loosely inspired by the Vertigo Comic of the same name. Kohli plays Dr. Ravi Chakrabarti, but that series will be wrapping up with its fifth and final season, set to air early next year. That's not Kohli's only DC role, though. He also portrayed Jack Spheer in Supergirl. Fans will miss Ravi, but it's good to know that Kohli will be striking fear into the hearts of viewers as Jonathan Crane.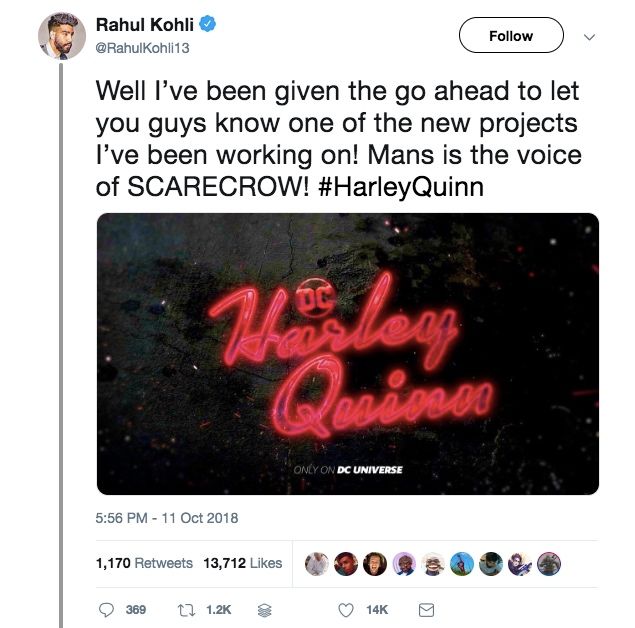 The first teaser trailer for Harley Quinn was revealed last weekend and the response has been largely positive. It seems very much in line with the character's more recent comics, darkly comedic and with a main character who breaks the fourth wall. The trailer also poked fun, not only at DC's own properties, but at their fandom as well. Harley even took a jab at the Merc with a Mouth, mocking the Deadpool cartoon that never came to fruition. This adult animated series follows Harley's misadventures after parting ways with Joker and will take place over the course of 26 half-hour episodes.
It will be interesting to see the approach that DC takes to this show. Harley Quinn did get her start in Batman: The Animated Series, but the character has evolved quite a bit since then. Even still, despite various interpretations of Harley over the years, the BtAS version remains the definitive one. Although viewers will have to wait until next year to know for certain, this trailer, as well as the show's star-studded voice cast, has most fans feeling confident that Harley Quinn will do the beloved character justice.
Source: Rahul Kohli