Harley Quinn & Renee Montoya Meet Up In New Birds of Prey Set Photos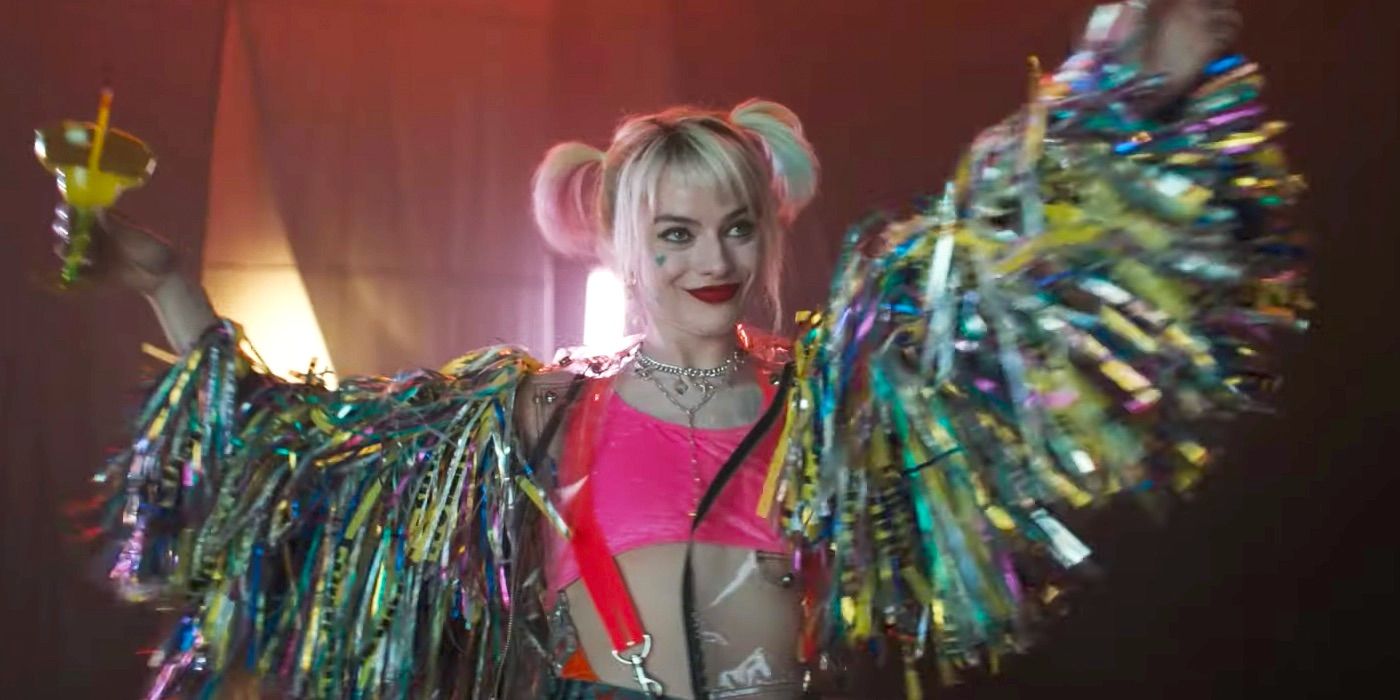 Margot Robbie's Harley Quinn runs away from Rosie Perez's Renee Montoya in new photos from the set of Birds of Prey (And the Fantabulous Emancipation of One Harley Quinn). First announced in May 2016, Birds of Prey will bring back the cinematic Harley Quinn first introduced in 2016's Suicide Squad. The movie will also bring in more DC characters for their cinematic debuts, including Huntress (Mary Elizabeth Winstead), Black Canary (Jurnee Smollett-Bell), Cassandra Cain (Ella Jay Basco) and the villain Black Mask (Ewan McGregor).
The original Birds of Prey comic book team was of course started by Barbara Gordon, but that character is not set to appear in the movie. Instead, the film version of Birds of Prey sees Harley Quinn teaming up with official Birds of Prey members Huntress and Black Canary after Cassandra Cain comes into possession of a diamond belonging to Black Mask and is nabbed by the bad guy. Leaks from the set have already given fans a preview of Harley Quinn's new look in the movie, as well as a taste of one of the film's action scenes featuring Quinn in pursuit of Black Mask.
Related: Birds of Prey Costume Teaser Breakdown
In another new set of photos from the movie's shoot (via Just Jared), Harley Quinn is seen meeting up with another character from DC comics, Renee Montoya. Perez plays Montoya, a Gotham City detective who first appeared in Batman: The Animated Series and later became a more fleshed-out character in the comic books. Click over to Just Jared to see all the leaked photos. Twitter account @bopupdates also has a sampling of the set images showing Perez in action, and also showing Robbie in her whimsical Harley Quinn costume. See the images below:
The new images, among other things, show Robbie taking her Harley Quinn style to new heights with mismatched shoes (which must make running difficult). The whole sequence is a street scene involving a lot of vehicles and Harley Quinn in a hurry to get somewhere. By the looks of things, Renee Montoya is after Quinn, who appears to be running away while carrying a sandwich. Perhaps Montoya surprised Quinn while she was getting lunch, leading to the pursuit. Whatever is happening in the scene, it seems that at this point in the story Harley Quinn is not on the right side of the law. No doubt, there's a funny story behind how Quinn ended up with two different shoes.
Indeed, humor is expected to play a big part in the movie, a fact that's reflected in the deliberately ridiculous title. DC has of course been going the humorous route in recent movies, especially this year's Shazam!, which is already a big hit after a $53 million opening weekend. It will be interesting to see if audiences continue flocking to such humorous takes on DC characters when Birds of Prey (And the Fantabulous Emancipation of One Harley Quinn) arrives in theaters.
More: Every DC Movie Confirmed For After Shazam
Source: Just Jared, @bopupdates/Twitter