Hanna TV Show Renewed For Season 2 By Amazon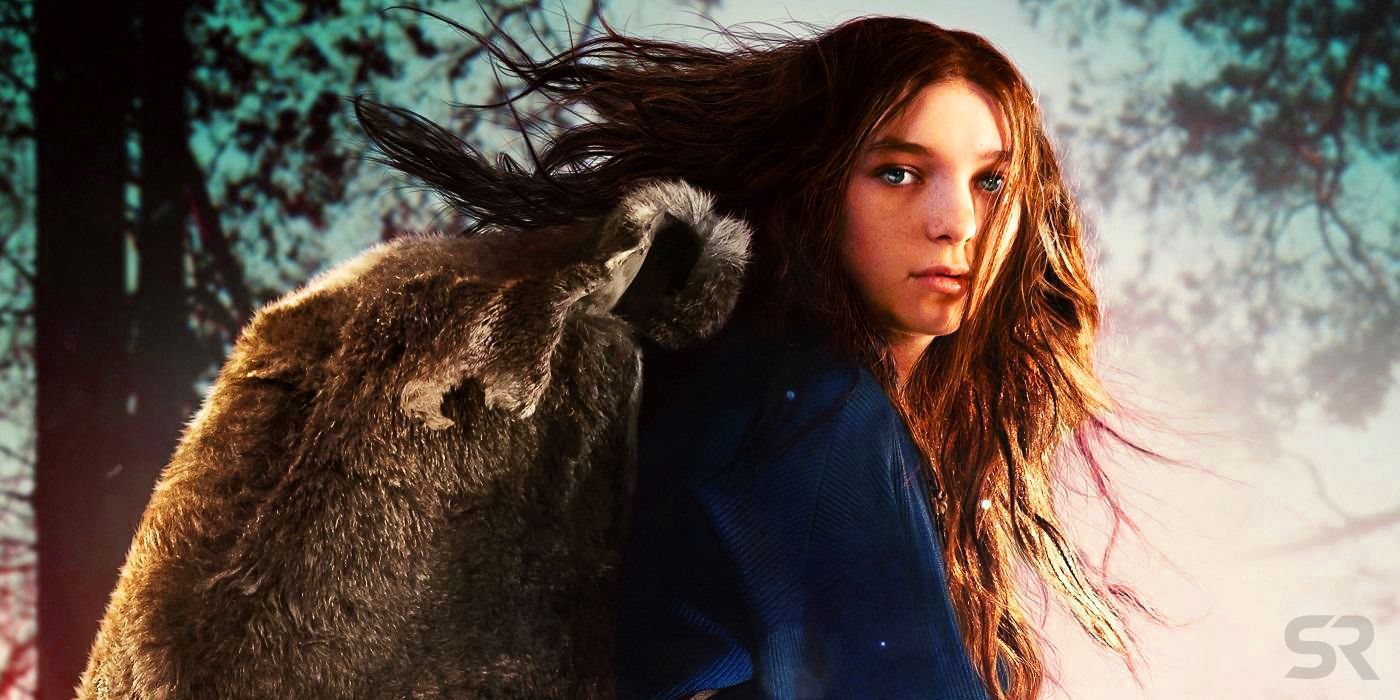 Amazon renews the Hanna TV show for season 2. Based on Joe Wright's 2011 action adventure film starring Saoirse Ronan, Hanna's entire first eight episodes released on March 29. The series explores the relationship between a father and daughter in a remote part of Poland, and why they attract the attention of the CIA. 
Created and written by British filmmaker David Farr, Hanna stars English actress Esme Creed-Miles as the titular main character. In the other main roles, Joel Kinnaman stars as Hanna's father Erik, and Mireille Enos portrays CIA agent Marissa Wiegler. Hanna reunites Kinnaman and Enos, who previously starred together on the AMC series The Killing. In May 2017, Amazon first ordered Hanna to series, and the first teaser premiered last January. Three weeks later, Amazon released a new promo during the Super Bowl, and Hanna's series premiere was released after the football event. Alongside the main cast, Star Wars: The Last Jedi's Andy Nyman has a recurring role as a CIA agent, while rising Polish actress Joanna Kulig portrays Hanna's mother.
Related: What To Expect From Amazon's Hanna Season 2
Per The Wrap, Amazon has officially ordered Hanna season 2. Given the series premiered just two weeks ago, the decision to move forward suggests that Amazon subscribers are not only tuning in, but that the entire series is resonating as well. In general, streaming platforms like Netflix and Amazon typically take three to six weeks before ordering new seasons after full-season releases. For Hanna, Amazon enlisted Sarah Adina Smith to direct the first two episodes, while Taboo director Anders Engström was brought on to helm the final penultimate production, along with the season finale. Given Hannah's bold visual aesthetic and unique premise, along with the cast chemistry, Amazon executives clearly see multi-season potential, with Amazon Studios' co-head of television, Albert Cheng, stating "Hanna has had a tremendous response, and we're thrilled with not only how it has performed for us on the service, but with the action-packed world David Farr has created for the series and the stellar cast." Check out Amazon's official confirmation of Hanna season 2 below.
While Hanna's 19-year-old lead, Creed-Miles, may be relatively unknown, she's undoubtedly familiar with the film industry. Her father is actor Charlie Creed-Miles, and her mother is The Walking Dead's Samantha Morton, a two-time Oscar nominee. Meanwhile, the careers of both Kinnaman and Enos have steadily increased in recent years, as the former portrays Rick Flag in the DCEU (Suicide Squad), and the latter consistently lands lead roles in both film and television. From 2011 to 2014, Kinnaman and Enos starred in all 44 episodes of The Killing, thus creating a unique character dynamic for Hanna.
Aside from Amazon's last drama series Homecoming starring Julia Roberts, the studio's other recent original dramas haven't necessarily fared that well. But with Nicolas Winding Refn's crime series Too Old to Die Young set to premiere this June, Amazon will maintain some buzz during the spring, especially as more viewers not only discover Hanna, but also watch the series from beginning to end. 
More: Amazon's Hanna Season 1 Ending Explained
Source: The Wrap