Gotham Showrunner Compares Finale Batman Suit to The Dark Knight Rises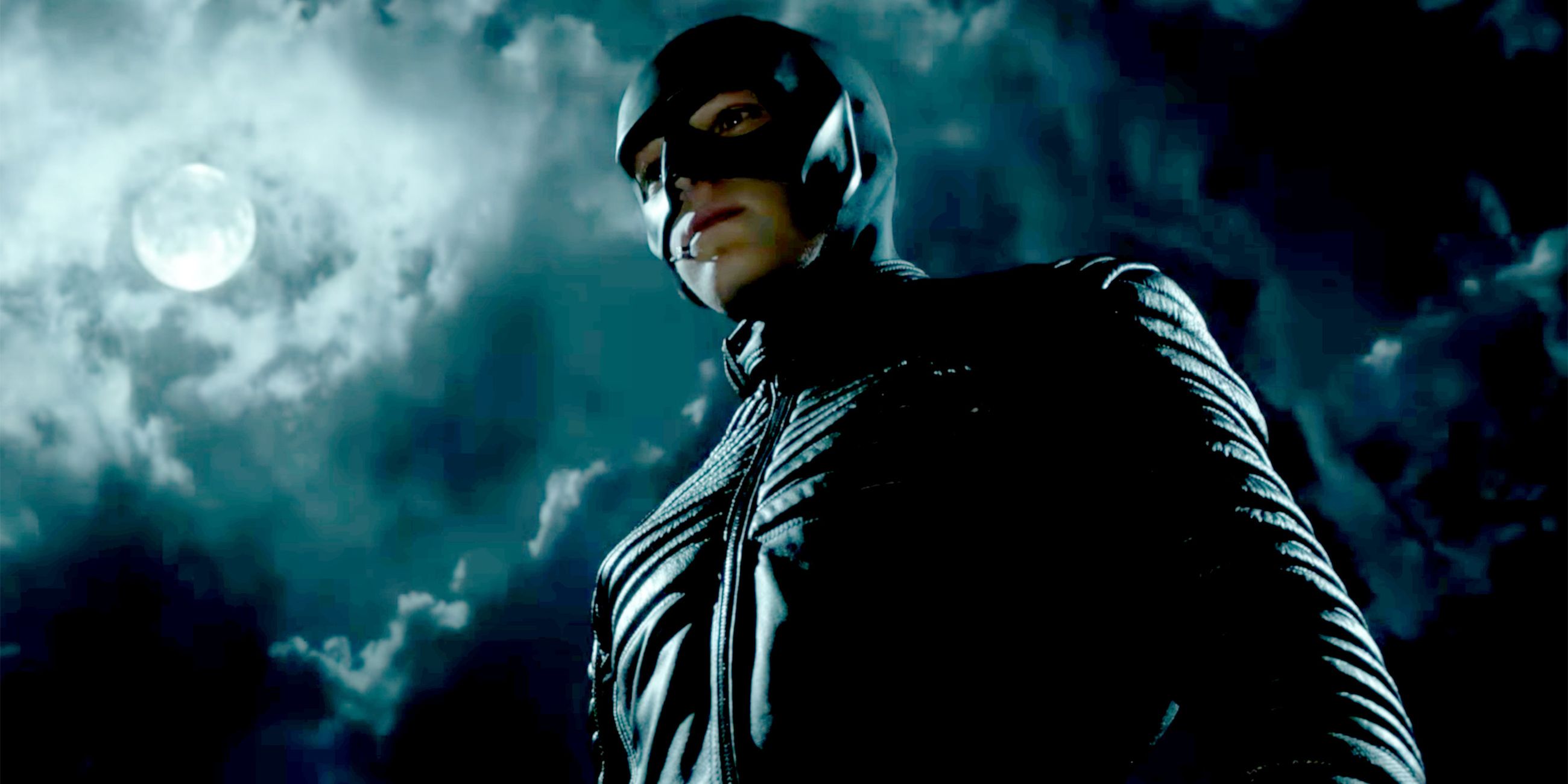 Gotham showrunner John Stephens teases David Mazouz' (Bruce Wayne) own formal Batsuit that will debut by the end of the series, comparing it to Christian Bale's in The Dark Knight Rises. Gearing up for the release of their fifth and final season, the prequel series had quite a presence at this year's New York Comic Con, where they debuted the first look at No Man's Land story arc during the show's panel, while Shane West was also confirmed to guest star as Bane.
Aside from Bane, the series' final 10 episodes will also introduce the first live-action version of DC villain Magpie, not to mention the possibility that Harley Quinn might also appear with a brand new Joker. At this point, it feels like there's just too much to look forward to in the last season of Gotham. But if there's one thing that fans are really excited about, it's to see Bruce finally don his first formal Batsuit.
Related: Gotham Showrunners Finally Admit They Almost Turned Barbara Into Harley Quinn
Speaking with Bam Smack Pow, Stephens offered details about the look of the show's own version of the Batsuit. Without giving away too much, he shares that the costume is more reminiscent of Bale's in The Dark Knight Rises more than Ben Affleck's in the DCEU:
"I think it's more matte. It's inspired by, if I had to compare to any one costume, I'd say it's closer to The Dark Knight Rises. It's a little more metallic Bat battle-y looking rather than something like the Suicide one or the Affleck one."
Stephens also talked about the pressure to deliver a great version of the Batsuit - one that will satisfy their loyal audience who have stuck with them all this time. What makes this tricky, however, is since it will only be technically used towards the series finale, they had to mind the budget devoted to making it. Luckily, Stephens is confident that they were able to come up with the perfect costume:
"How much money can we allocate towards spending on this costume because it's got to look good. Because you don't want to spend five years, and all of a sudden go 'great episode but that was a really crappy looking costume'. There's a lot of pressure, but luckily our wardrobe department is amazing so all the designs they're doing are going to be great. And we went with short ears."
Considering that the show made it a conscious effort to differentiate themselves from their movie counterparts, it makes sense that they wouldn't want something that is similar to something that fans have just seen on the big screen. Obviously, they can't mine inspiration from earlier versions of the armor as it could risk making it look outdated. Using Bale's Batsuit as a model would give them the ability to create something different and rightfully theirs but also feels familiar and iconic. And while it'll definitely be bittersweet when the time comes to say goodbye to the show, loyal Gotham viewers are undoubtedly very excited to Mazouz don his own Batsuit.
No release date has confirmed as of yet for Gotham season 5, but it's expected to air sometime during the upcoming midseason.
Source: Bam Smack Pow