Glass Official Trailer Hypes Shyamalan's Superhero Epic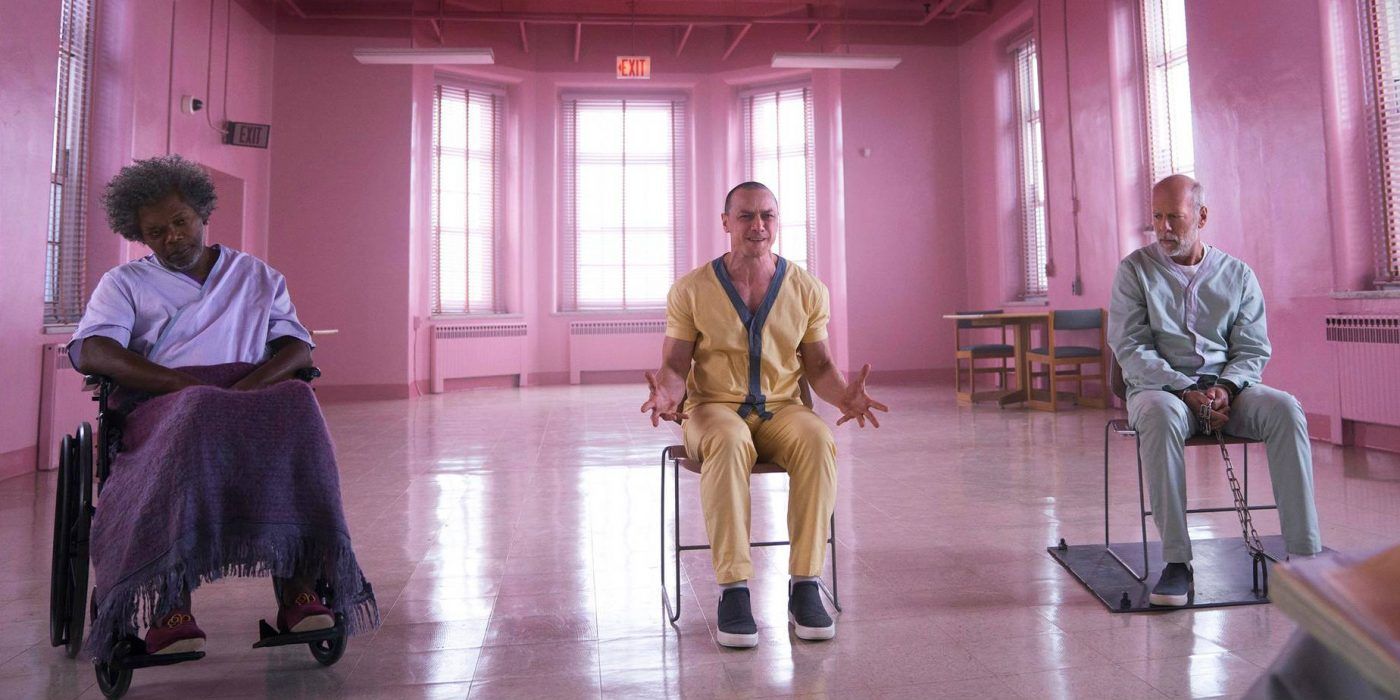 The new trailer for Glass is officially released online. It was only last year M. Night Shyamalan's Split was regarded as a strong return-to-form for the director, who bounced back from disasters like The Last Airbender and After Earth. Not only did Split operate as a tense thriller on its own merits (with an acting tour de force by James McAvoy), it genuinely surprised audiences when the last scene revealed it took place in the same universe as Unbreakable - Shyamalan's fan-favorite superhero drama from 2000. As audiences left the theater buzzing, Shyamalan quickly put the pieces in place for a sequel to both films.
Speedily moving through production, Glass pits Bruce Willis' David Dunn (who apparently goes by the name The Overseer) against Kevin Wendell Crumb/The Beast (McAvoy) and his old nemesis, Mr. Glass (Samuel L. Jackson). Just three months remain until the movie makes its way into theaters, meaning it's time for Universal to kick start the marketing campaign in earnest. The studio brought the first Glass trailer to San Diego Comic-Con this year, and now a new preview is available.
Related: 2019 Will Have The Most Superhero Movies Ever Released
Serving as the culmination of a week's worth of teasers focusing on the three main characters, Universal unveiled the latest Glass trailer today. You can check it out for yourself in the space below
Real villains are among us. Real heroes are within us. Watch the trailer for #GlassMovie now. In theaters January 18th. pic.twitter.com/Juwq1vmAxd

— Glass (@GlassMovie) October 11, 2018
p>
Source: Universal