Glass Honest Trailer: M. Night Shyamalan's 'Welp, That Happened'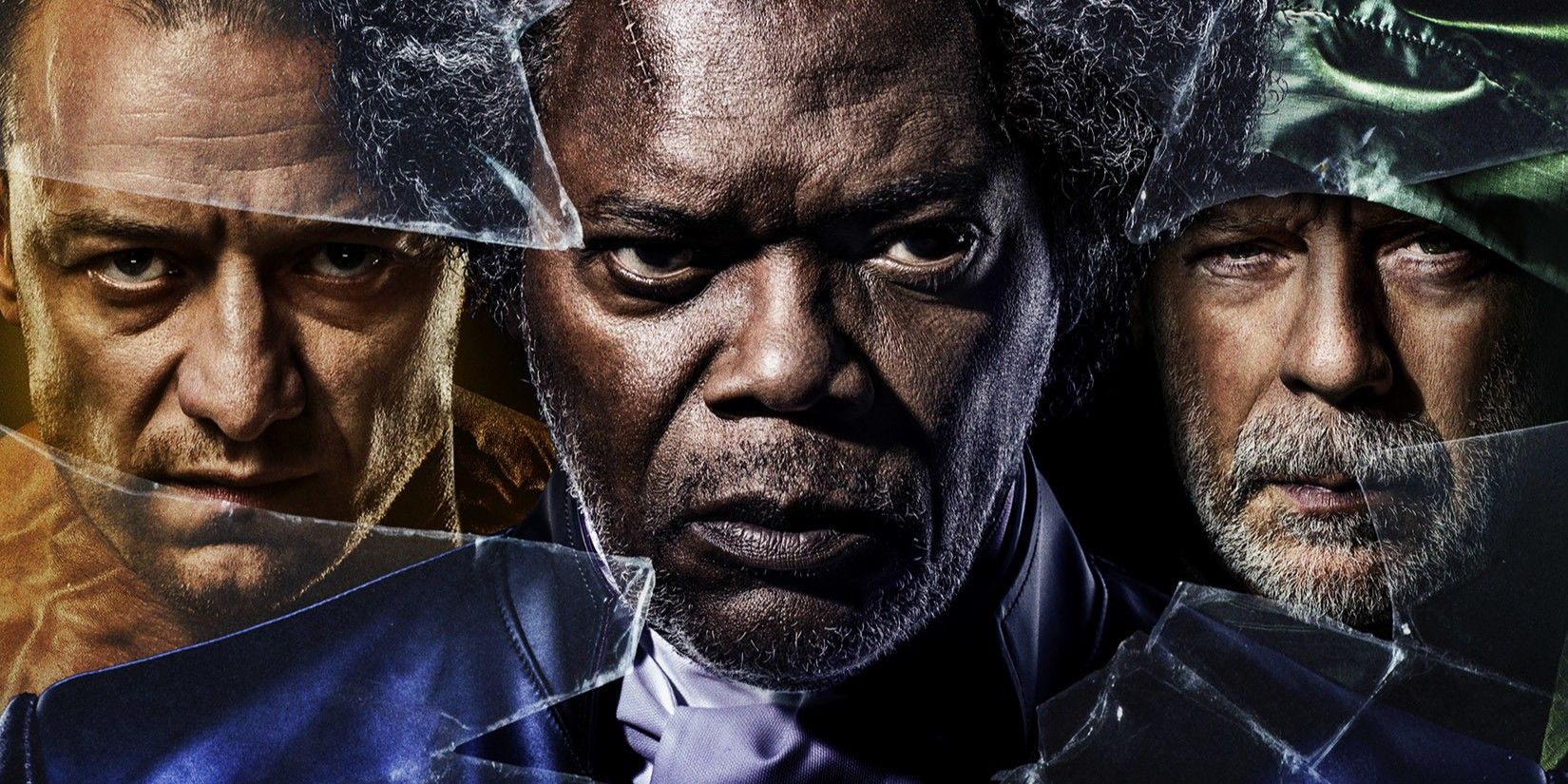 M. Night Shyamalan's Glass has gotten an official Honest Trailer. The film opened in theaters earlier this year and served as a finale to Shyamalan's so-called Eastrail 177 trilogy, which started with Unbreakable in 2000. A modest hit upon its release, the latter is now regarded as a clever predecessor to the late 2000s and aughts' comic book superhero movie renaissance. Eventually, and unexpectedly, Shyamalan returned to the Unbreakable universe in 2017's Split - a film that was marketed as a standalone thriller, before its final scene revealed the truth.
However, where Split was a critical and commercial success, Glass ended up disappointing in both respects. Among other things, audiences and critics were left grumbling about the film's third acts twists (some of which were deemed predictable, others of which were arguably just nonsensical), and its generally muddled efforts to pay-off the story threads left dangling by Unbreakable and Split alike. Suffice it to say, it's a prime candidate for Screen Junkies' famous Honest Trailers treatment.
Related: Glass Deleted Scene: Casey in Art Class
SJ released its Glass Honest Trailer online today, in order to coordinate with the film's arrival on Blu-ray. You can watch the video in the space below.
Naturally, the Honest Trailer hits on most of the common complaints about Glass. For starters, the video takes Bruce Willis to task for his mopey turn as an older David Dunn from Unbreakable, while simultaneously poking fun at James McAvoy for going even more over the top with his portrayal of Kevin Wendell Crumb's various personalities than he did in Split. As for Samuel L. Jackson: he's back as Elijah Price, but (as the Honest Trailer points out) it's hard to appreciate the actor's performance when Elijah's stuck pretending to be comatose for nearly half the film. Beyond that, the trailer recognizes that Shyamalan was trying to make a deconstructive and broody superhero movie here, but argues that he mostly ended up delivering one that's visually static and far less intelligent that it fancies itself to be.
That being said, the trailer also takes a moment to commend Shyamalan for making "an original, self-financed project from a true auteur" here, in an era of moviemaking that's all about franchises, reboots, and IP adaptations (be they superhero-related or not). It's a perfectly fair point and one that several critics even included in their own reviews of Glass, back when the movie hit theaters. He might not always stick the landing (well, okay, he frequently doesn't), but nobody makes films quite like Shyamalan, and it's hard to not respect the guy for seeing his artistic visions through to the end, even when he has to finance them himself.
NEXT: Glass is Shyamalan's Star Wars Prequels (And That's Not a Bad Thing)
Source: Screen Junkies