Geoff Johns Can't Wait to See More of Aquaman's Black Manta Onscreen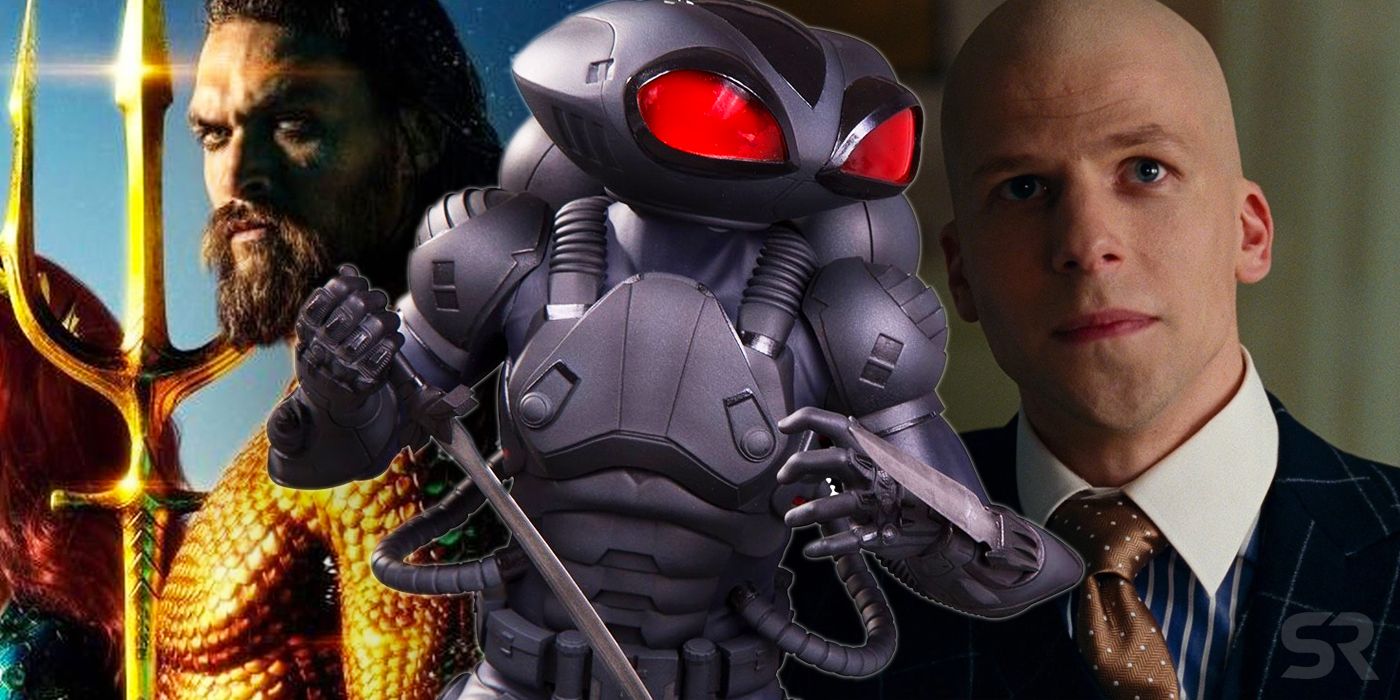 Geoff Johns is excited for Aquaman villain Black Manta/David Kane's future on the big screen in the DCEU. Played by Yahya Abdul-Mateen II in James Wan's smash Warner Bros. superhero flick, the character is expected to return for future installments in the franchise as teased at the end of the film. And wherever his story goes from here on out, the former DC Entertainment head is very much looking forward to it.
After his initial encounter with Jason Momoa's Arthur Curry with his pirate crew that left his father dead, Kane vowed to seek revenge against the half-Human/half-Atlantean hero - even forming an allegiance with Orm (Patrick Wilson) who also wanted his half-brother gone so he can claim to be king of the underwater civilization. The plan didn't go as smoothly as Arthur escaped and eventually became the leader of Atlantis. But while Orm seems to have some sort of understanding with him, leaving fans hopeful that they could eventually team-up in the future, Black Manta remains angry and more determined to defeat Aquaman.
Related: Zack Snyder Gave James Wan His Blessing For Aquaman
Speaking with Geeks of Color alongside Aquaman writers David Leslie and Will Beall, Johns, who also co-wrote and executive produced the project, opened up what could be the biggest DCEU film to date, including Black Manta's personal arc in the Wan-directed flick. The comic book writer first emphasized how important Kane's story is to Arthur Curry's narrative and how particular they were in nailing his big screen adaptation.
"It's impossible. It's like doing a Batman movie without the Batmobile. You just shouldn't do it. Some people were like, you can't do the big helmet. It's like saying Joker without the smile!"
Knowing this, Wan was, apparently, at one point, worried that he wouldn't be able to deliver. But having seen how Aquaman was able to set up Black Manta's budding rivalry with Arthur, not to mention his ties with Atlantis, Johns is nothing but excited with what the future lies for the character as he even floats the idea of him getting his own movie.
"There was a moment when the script was really going and James texted me or emailed me, and said Black Manta's story may be too big for this movie. What do you think? And I didn't reply, I just went to his office and I said, 'Black Manta has to be in the movie.' He was like, 'I know!!!'

"There should be a Black Manta movie. That'd be a cool movie."
While getting Black Manta his own film may be a little bit farfetched, his future is indeed bright in the DCEU. The post-credits for Aquaman already sets up a bigger narrative focus on him come its sequel with his accidental link to Dr. Stephen Shin (Randall Park). Depending on where Warner Bros. wants to go with his story, he can continue to appear in Arthur's own franchise, and maybe even pop up with on Justice League 2. Perhaps he can even convene with other franchise villains in a potential Legion of Doom film or even the revamped Suicide Squad.
Source: Geeks of Color