Gareth Evans' Deathstroke Movie Would Be "Dark" & "Unforgiving"
Gareth Evans talks about what his Deathstroke movie would've been like, saying that it would've been unforgiving and "something that wasn't afraid to go to some pretty dark places." Played by Joe Manganiello in the DCEU, the villain made his live-action debut in the franchise during the post-credit scene of Zack Snyder's  Justice League. But even before that, Evans was already reportedly in talks to helm Slade Wilson's solo film.
Last week, Evans candidly talked about the status of the Deathstroke film he was supposedly going to direct, saying that he hasn't "had any conversation about that project for a long time now." He didn't go into specifics regarding the timeline, but it's been a year since news broke out that he was being eyed to direct. That, coupled with the fact that according to him "nothing really went beyond those conversations," means that his initial meetings with Warner Bros. didn't really result in something that would've made it to the big screen. Nonetheless, The Raid director is sharing information on how he was planning to approach the gig.
Related: Every DC Movie Supposedly Filming in 2019
Speaking with THR about his latest project - Netflix's Apostle - Evans was asked about his plans for a potential Deathstroke movie, and the filmmaker was surprisingly game to talk about it, saying his take would be "quite lean, quite mean in that way, and be something that wasn't afraid to go to some pretty dark places, because that character has some pretty dark history about him." He continued by comparing it to the structure of Korean noir films, and saying that it would be no-nonsense, hard-edged and unforgiving. "It was an opportunity for me to do something different from what's out there at the moment," he said.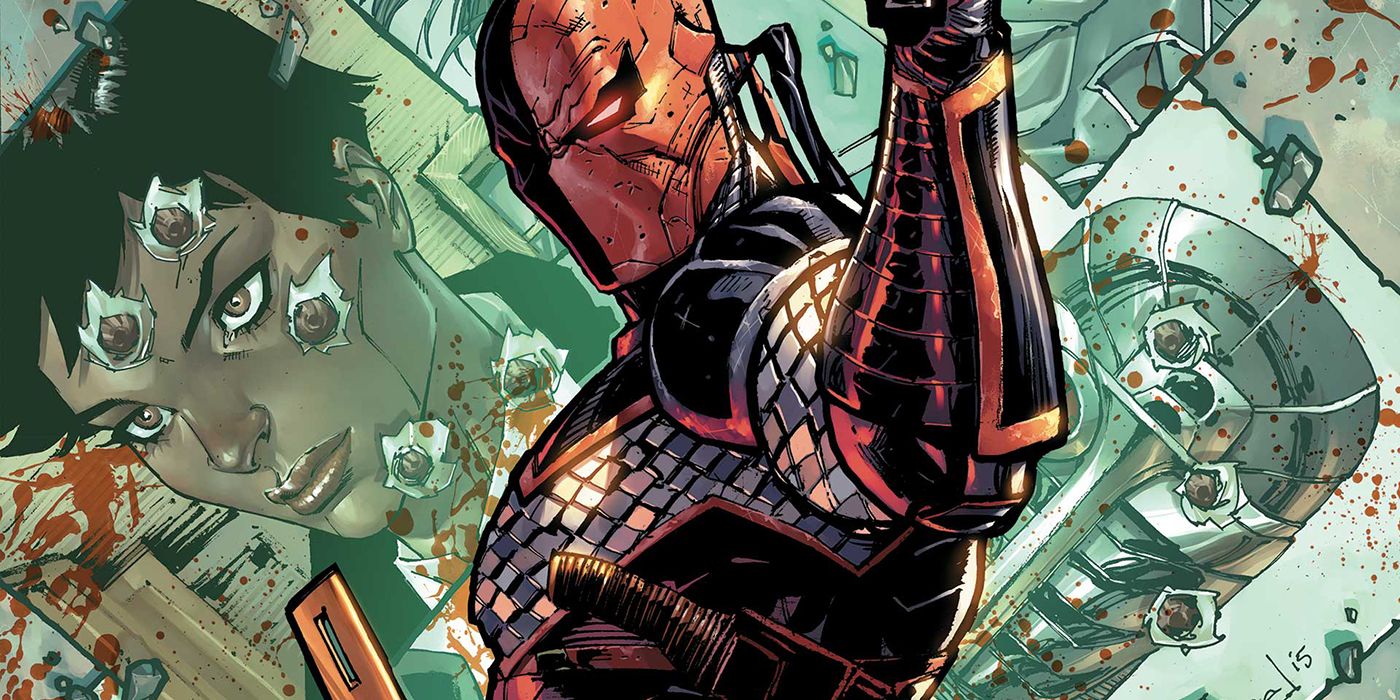 At this point, there are no official updates on a Deathstroke movie. Manganiello said back in July that the project is still "in the works," but with Evans' latest comments, it's difficult to say if the movie's development is still a go or if it was halted when the filmmaker seemingly severed ties with the DC standalone. According to Evans, there wasn't really any significant progress during the time when he was having conversations with Warner Bros. Still, it seems like if something more concrete came from his initial dialog with the studio, he would've had a clear picture of what he wanted to do with the film, given his latest quotes.
It's also possible that a Deathstroke movie is moving along quietly at Warner Bros., without Evans. Otherwise, there are several other avenues that the villain can use to make his formal big screen debut, considering the slew of DC projects in active development. There's The Batman - which Deathstroke was rumored to appear in before Matt Reeves took over directing and writing duties from Ben Affleck. He could also join James Gunn's brand new take on Suicide Squad, which it's said might be comprised of a different set of characters than David Ayer's film. If all else fails, maybe the studio can reach out again to Evans for another round of negotiations, and get Manganiello's DC solo film to finally move forward.
Source: THR