Fortnite Season 6 Halloween Costumes Live: New Skins, Pickaxes & Gliders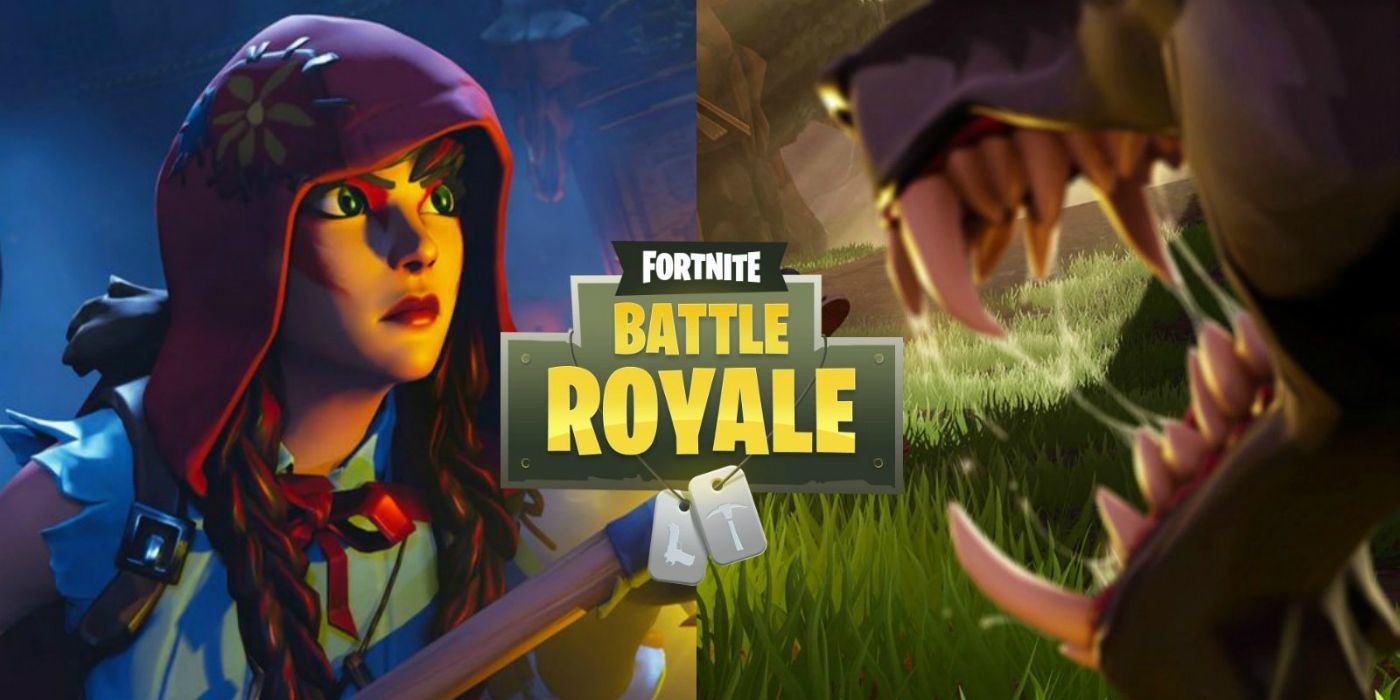 Fortnite's Season 6 Halloween costumes have been rolled out today, adding new skins, pickaxes, and gliders alongside some other additions. Fortnite is now in its third week of Season 6, which has been titled "Darkness Rises," and the popular battle royale game has been keeping with a distinctly Halloween theme thus far.
Fortnite remains a global phenomenon even as the game moves past its first full year available, comfortably remaining one of the most played games in the world and generating millions in revenue for developer Epic Games. Fortnite has even transcended past typical gamer stereotypes and caused some amount of daily disruption for professionals who usually maintain strict regimens - one NHL team went so far as to ban Fortnite from road trips, citing that the title caused players to ignore their teammates in favor of playing some skirmishes in their hotel rooms.
Related: Fortnite Season 6 Patch Notes: Boob Fix, Pets, Map Changes, & New Gear
The Fortnite Season 6 Halloween content actually leaked a few days prior to the content update, which saw the info spread by Twitter users FNRBleaks and TwoEpicBuddies. Fortnite Season 6, Week 3 adds new Halloween-themed skins, pickaxes, backbling, gliders, and emotes. There's a lot to unpack from the launch, but there's at least one image that compiles all of them, shown here: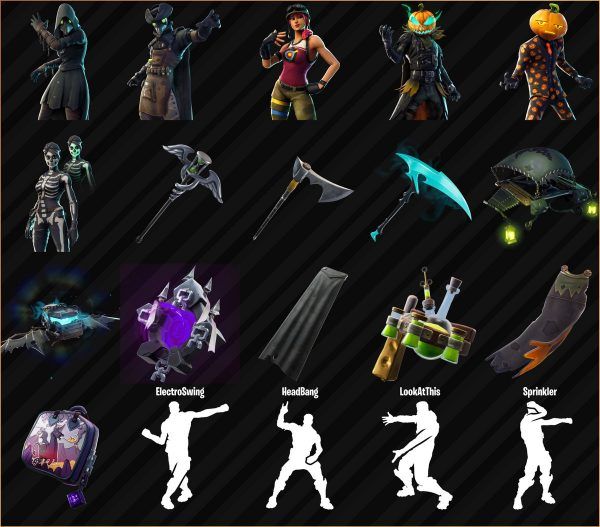 The popular Skull Trooper skin has made a comeback, with a female version for the first time ever. That will be accompanied by the Skull Sickle pickaxe and a glider called the Crypt Cruiser, and for those looking to complete the aesthetic, there's the Ghostportal backbling that will be available as a reward for completing different Season 6 challenges.
Beyond the return of the Skull Trooper, there are three new skins as well. The most exciting are the new plague doctor skins, shown off here:
There are also two new Pumpkinhead costumes and the new Bullseye shirt. Meanwhile, the backbling add-ons for this week will include a couple of capes, the aforementioned Ghostportal, a new chemistry set for aspiring mad scientists, and a lunch bag adorned with a llama. The pickaxe additions are pretty enticing, featuring three different horror-themed weapons that are also aesthetically quite different from what we're used to seeing out of Fortnite:
On top of all of these spooky-themed updates, Fortnite Season 6's third week will also add two gliders and four new emotes, the latter of which can be seen here:

All in all, it's a pretty hefty content update for Fortnite, and it's one that continues to suggest there are no signs of the juggernaut multiplayer title slowing down in the near future. Fortnite Season 6, Week 3 begins today, so fans interested in unlocking the new content can jump in and start the grind now.
More: Yes, Of Course Fortnite is Getting Funko Pops
Source: Fortnite: Battle Royale Leaks/Twitter, TwoEpicBuddies/Twitter