First Look At Vin Diesel As Bloodshot (Potentially) Revealed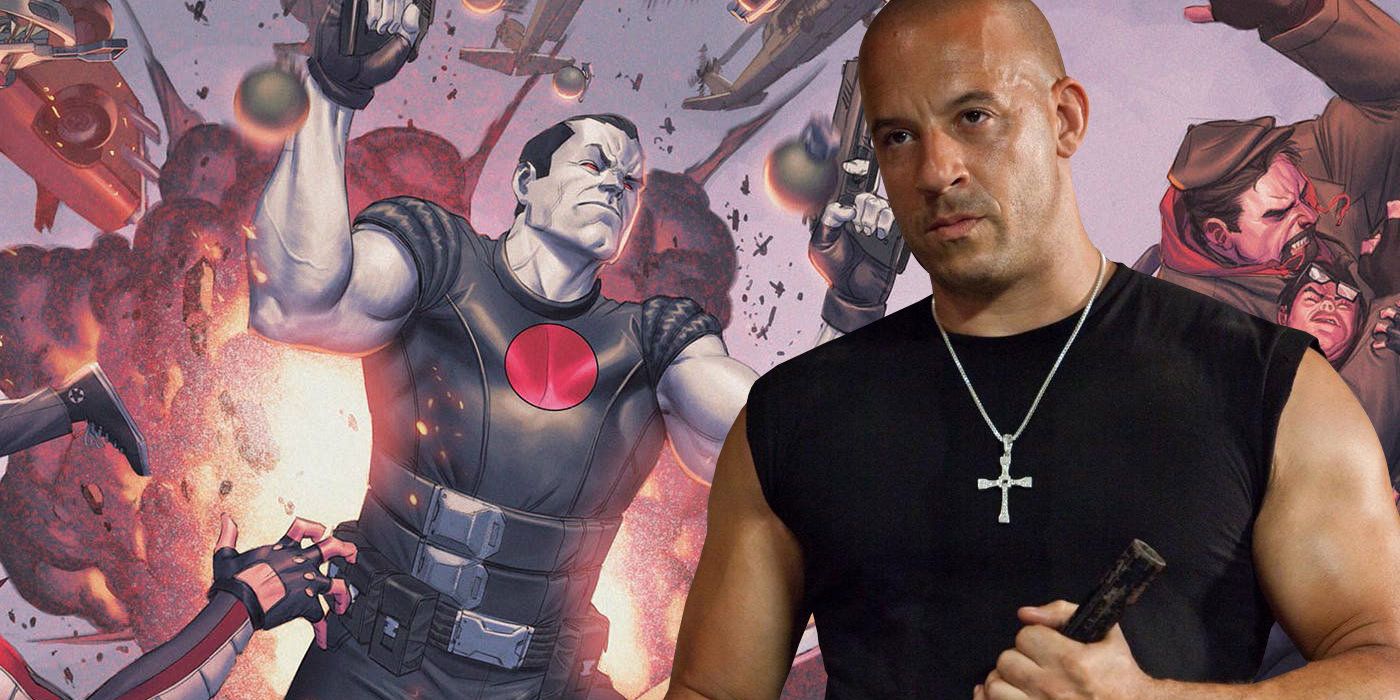 Vin Diesel becomes the vengeful assassin Bloodshot in what could be a first look at the character from the upcoming adaptation of the Valiant Comics title. Sony will bring Bloodshot to the screen as part of a reported effort to build a cinematic universe around various Valiant characters including Harbinger and Faith. The Bloodshot movie started filming in August, with Dave Wilson handling directing duties.
Jared Leto was at one time reportedly circling Bloodshot to play the title character, a murdered mobster who is reborn with regeneration and meta-morphing abilities. But Diesel ultimately picked up the role after Sony decided to go ahead with the adaptation. The movie also stars Guy Pearce (who replaced Michael Sheen), Eiza González, Toby Kebbell, Sam Heughan, Lamorne Morris and Talulah Riley.
Related: What Vin Diesel Could Look Like As Bloodshot
With Bloodshot now shooting, an image has made its way to the internet that may give a glimpse of what Diesel will look like as the character. The image (via CBR) is actually an alternate Bloodshot comic book cover that was auctioned off as part of the late Paul Walker's Reach Out WorldWide charity event Game4Paul. In the artwork, Bloodshot clearly looks like Diesel, while remaining accurate to the comic book version of the character. See the image below: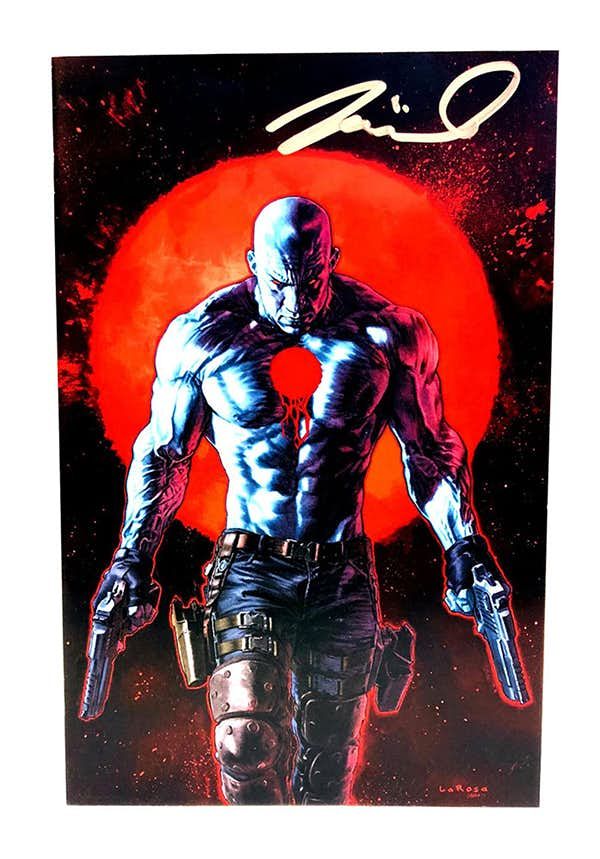 Various studios have been eager for years to bring Bloodshot to the screen, and at various times had attracted John Wick directors David Leitch and Chad Stahelski and Kingsmen director Matthew Vaughn to the project. Sony will finally get a chance now to launch what they are hoping will be a new cinematic universe with Diesel holding down the title role. Diesel of course has already proven his ability to anchor a franchise with his roles in the Fast and the Furious movies and the xXx films. And Diesel already knows about appearing in a superhero franchise after his role as the voice of Groot in Guardians of the Galaxy and The Avengers: Infinity War.
It remains to be seen however if Bloodshot is something audiences will take to when it comes to the screen. Valiant Comics have a cult following to be sure, but their characters are obviously not as prominent in pop culture as Marvel or DC's. The first Bloodshot movie will have to do a lot of legwork in establishing not only the title character but the entire tone and flavor of the potential cinematic universe. Sony is hoping Bloodshot will do for its Valiant movies what the first Iron Man did for the Marvel films. But obviously it's a long-shot that this proposed new cinematic universe will ultimately become anywhere near as big as the MCU (or even the DCEU for that matter).
Source: CBR