Fallout 76 Won't Support Mods For At Least Another Year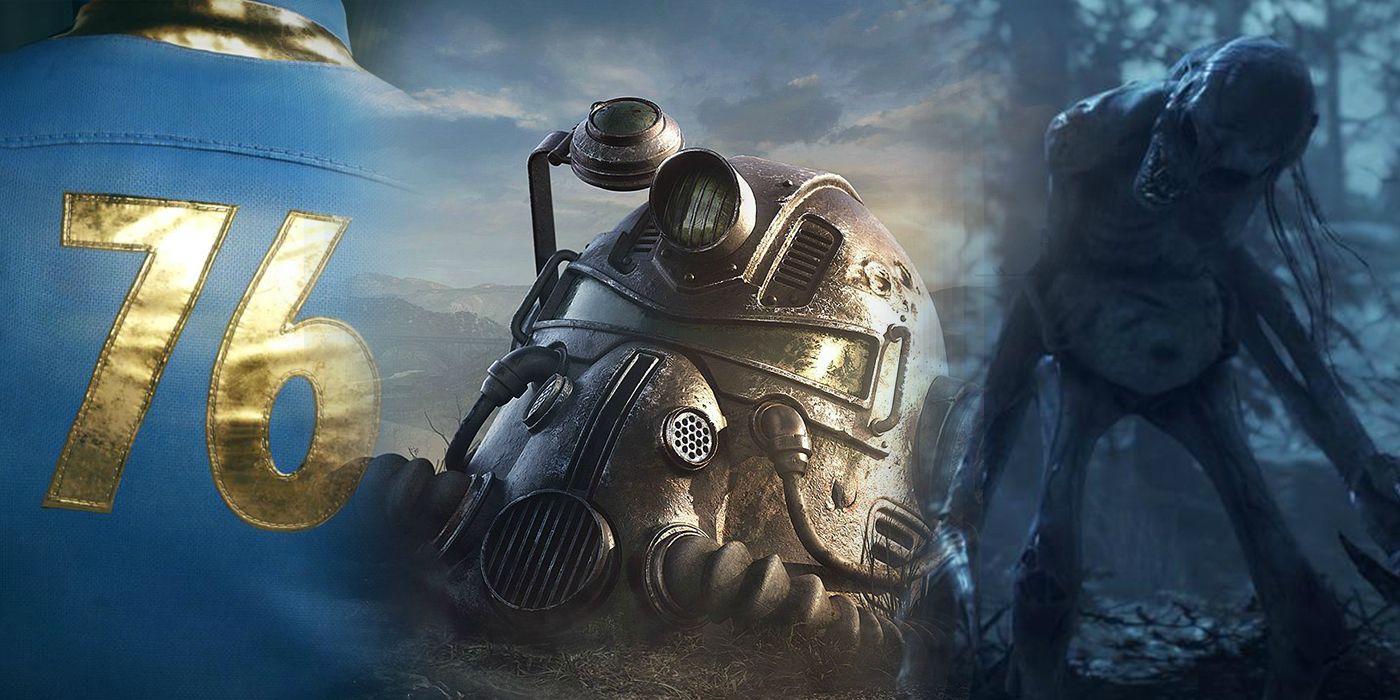 Gamers will likely have to wait a year before using any mods in Fallout 76. The latest installment in the Fallout series promises a big change from previous installments by switching from single-player to an online multiplayer. While this won't keep mods from being added to the servers, developer Bethesda says it will be some time before the game is ready to support them.
Fallout 76 promises to be one of the biggest games of 2018 upon its release this November. The game will feature numerous changes from previous installments of the franchise. Players will find themselves traversing a map four times larger than that of Fallout 4 and dealing solely with other players, not NPCs. And there will be the constant threat of nukes throwing a wrench into everybody's plans. The switch from single to multiplayer has opened up a host of new problems, namely griefing, for Bethesda to tackle. Though the developer has stated they've come up with a creative way to address the issue. With the game's release date a little more than a month away, Bethesda has been opening up about what players should and shouldn't expect. Now they've given news about when to expect mods.
Related: Fallout 76: Details On PVP, Perks, Customization, & More Revealed
Adding mods to Fallout 76 will take time. Gamespot recently got the chance to speak with Pete Hines, SVP of marketing and communications for Bethesda, who discussed plans for modding. According to Hines, mods likely won't be supported until November 2019. When mods do come to Fallout 76, they'll appear only on private servers. Hines explained:
"I don't foresee a universe in which we allow players to come in [to Fallout 76's public servers] with their own unique and different mods. If you want to run mods, they'll have to be done on a private server. You'll be deciding what sort of mods you're including and running, and everyone playing on that server is playing with those mods."
Considering the lengths Bethesda appears to be going to combat griefing, not allowing mods onto the public servers makes sense, since they'll give players an unfair advantage. But thanks to their popularity in other Bethesda games like Fallout 4 and Skyrim, including mods at some point should help bolster the game's popularity. Mods may be the key for the developer's plan for Fallout 76 to last forever.
Fans of Fallout have been eagerly awaiting the next installment but have voiced some concerns regarding Bethesda's choice to turn the RPG franchise into an online game, at least this once. Some of those worries may prove valid, with early impressions of the game finding it "empty and lonely." But while the game does appear to have some issues, there's still time for Bethesda to edit the game in response to player feedback during the B.E.T.A. beginning later this month. The ability to mod might become more important than ever, if Fallout 76 wants a decent shelf life. While fans have at least a year to wait for mods, fans won't have to wait much longer to begin playing the game and decide for themselves if Fallout 76 is a worthy addition to the Fallout franchise.
Source:  Gamespot