Exclusive Hellboy Clip: David Harbour Gets Into Character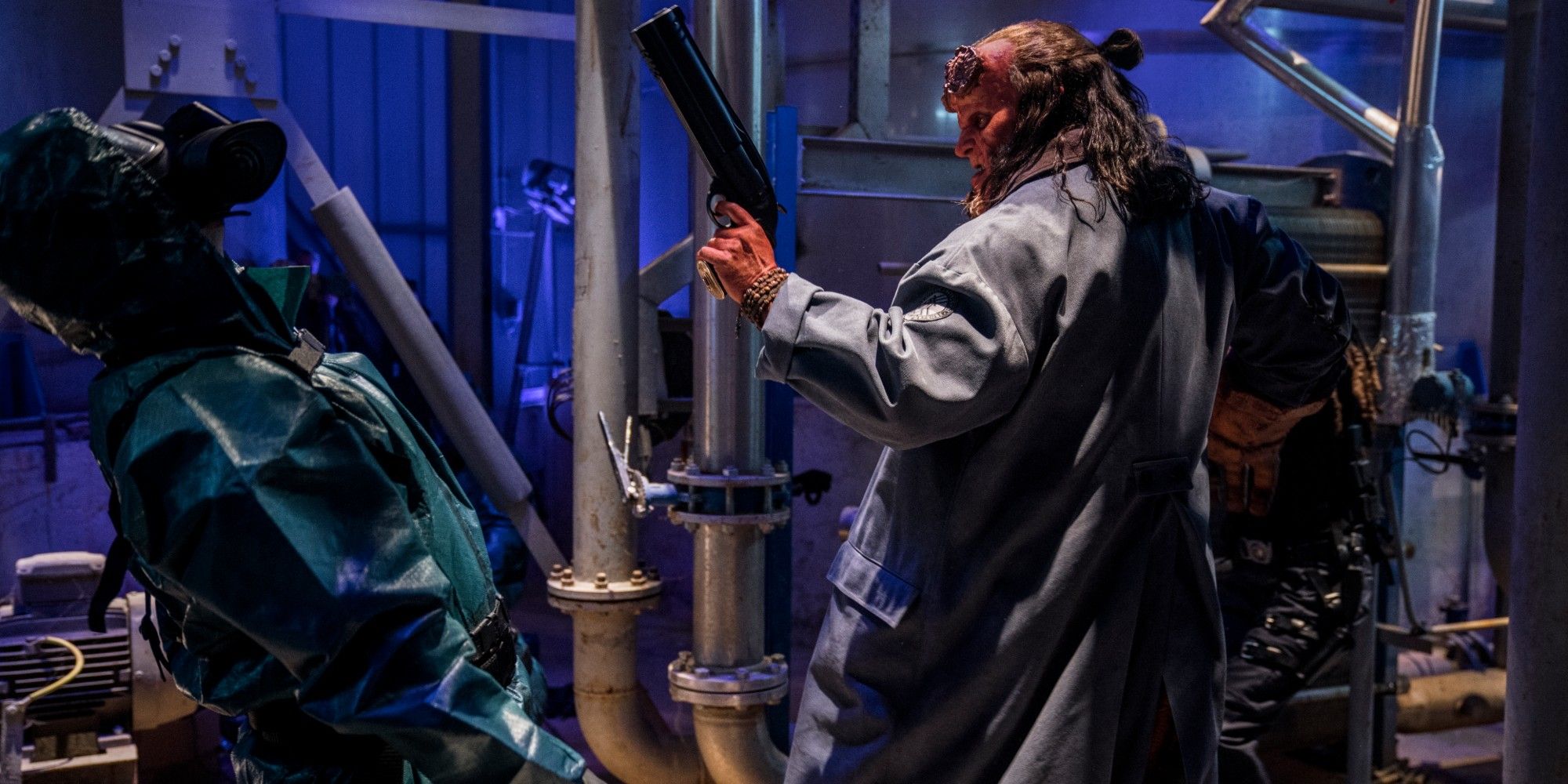 David Harbour explains how he prepared to star in the Hellboy movie reboot in our exclusive behind the scenes clip. A seasoned character actor with roles in several films (like Revolutionary Road) and TV shows (like The Newsroom) under his belt, Harbour got his big break a few years back when he signed on to play the (now, fan-favorite) Chief Jim Hopper on Netflix's hit 1980s-set sci-fi horror series, Stranger Things. For his next trick, Harbour is stepping into the role of Hellboy - a comic book character who was previously brought to life on the big screen by Ron Perlman in a pair of Guillermo del Toro-directed movies.
The marketing for Hellboy has presented Harbour's version of Red as being a younger, more vulnerable, and decidedly more foul-mouthed demonic superhero than Perlman's iteration, in keeping with the reboot's overall grittier, R-rated tone, compared to del Toro's films. Both the Hellboy character and movie at large seem closer to Mike Mignola's original comics in that respect, as its cast and crew have been keen to emphasize while making the promo rounds. Indeed, Harbour once again touches on the importance of Mignola's source material in our new preview for the reboot.
Related: Karl Ruprecht Kroenen: Hellboy Villain In Comics, Original Movie & Reboot
You can watch Screen Rant's exclusive "Becoming Hellboy" featurette in the space below.
As this footage illustrates, Harbour underwent a pretty rigorous training regiment in order to prepare to play Hellboy physically, and even practiced fighting with a version of the character's (in)famous Right Hand of Doom. Of course, as Harbour notes here, his demonic makeup was perhaps the most important part of his transformation process. While Hellboy is technically only half-demon, he nevertheless has all the characteristics that people commonly associate with devilish beings, and has to continuously keep his horns sawed down (less he fully embrace his monstrous nature and - literally - unleash Hell on earth).
All in all, Harbour certainly looks the part well here, based on the material released so far. At the same time, Perlman left some big shoes to fill with his memorable rendition of Hellboy, as did del Toro's movies and their stylish portrayal of the Hellboy comic book universe (especially, the monsters). So far, however, Harbour, director Neil Marshall, and their collaborators seem to have succeeded in putting their own stamp on the franchise, and delivered a reboot that makes good on its promise of being an extra-bloody supernatural horror adventure. Of course, fans can judge that for themselves later this week, when Hellboy premieres in theaters.