Epic Games Store Doesn't Want To Be A Steam Clone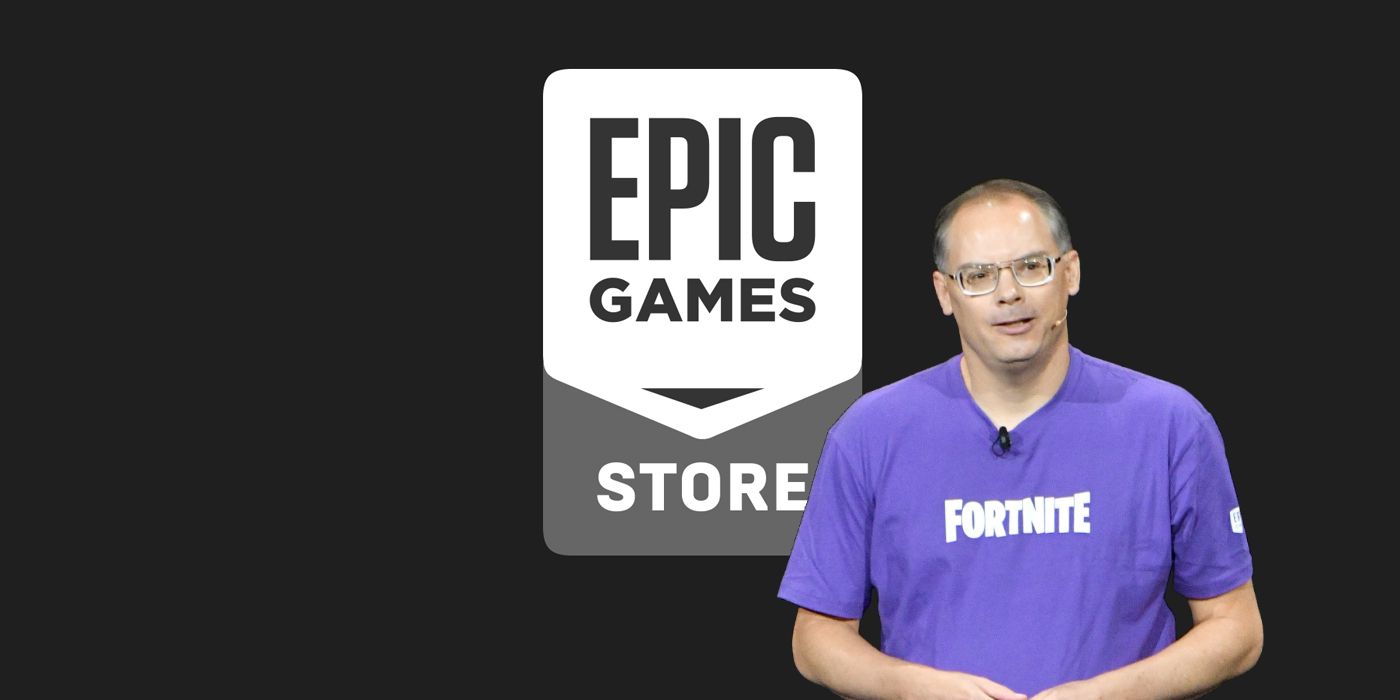 Epic Games boss Tim Sweeney has once again shared his thoughts regarding the Epic Games Store using Twitter, this time to discuss the future of the platform while also using Valve's Steam digital distribution service as a point of comparison. Although the Epic Games Store is still relatively new, the burgeoning platform has been a major point of discussion in recent weeks as Epic continues to lure major developers away from Steam with timed exclusivity deals.
Sweeney previously made headlines for defending the need for the Epic Games Store's exclusivity deals, which gamers had criticized as greedy or exploitative. Sweeney argued that launching a brand new digital distribution service into Steam's monopolized market dictated the need to create incentives try it; he also later suggested that, should the time come where Epic feels secure in its platform's place in the industry, he hoped they could do away with exclusive deals altogether. The Epic Games boss has attempted to maintain a clear dialogue with those who have concerns over the direction of the company's storefront, and to his credit, it has helped clarify potential misunderstandings before they've occurred.
Related: Valve Keeps Getting It Wrong, And It Doesn't Care
Sweeney's latest post isn't nearly as controversial as defending the largest point of contention for his new service. Instead, Sweeney took to Twitter to discuss how he envisions the Epic Games Store developing in the future. There were quite a few tweets discussing it, but the most important ones seemed to be those that were obviously using Steam as a point of comparison, something that's likely unavoidable for Epic at the moment. Take a look:
Sweeney also discussed how the company will host other people's content, particularly forums:
Clearly, the Epic Games Store is working hard to differentiate itself from its competitor, and Sweeney handles it with class. In discussing the roadmap of what Epic is planning, Sweeney simply dismisses the ideas that won't be at play, like Steam's trading card system, while also highlighting what's coming, like gifting and achievements. One of the recurring themes that Sweeney mentions in these tweets is also the distinction that developers will be given a lot of tools and options that they can either choose to implement or ignore; forum integration and online support ticketing aren't mandatory, but could provide helpful support to developers who need it. Sweeney also stated that PC & Mac versions of games would be distributed together with one purchase, and that the storefront would support M-rated games.
The Epic Games Store still needs some work. It's a glitchy service sometimes, and its presentation is bare bones. But the priority on making developers feel comfortable and giving them a bigger cut of profits is a worthy one that Sweeney is more than happy to lean into, and as more AAA games begin to jump ship onto the fledgling digital distribution platform, it's fair to wonder if the Epic Games Store will soon make like Fortnite and completely dominate its area of interest.
Next: Ex-Valve Employee Says Steam Was Killing Gaming Before Epic Games Store
Source: @TimSweeneyEpic