Eminem Gives Shout Out to New Shazam! Trailer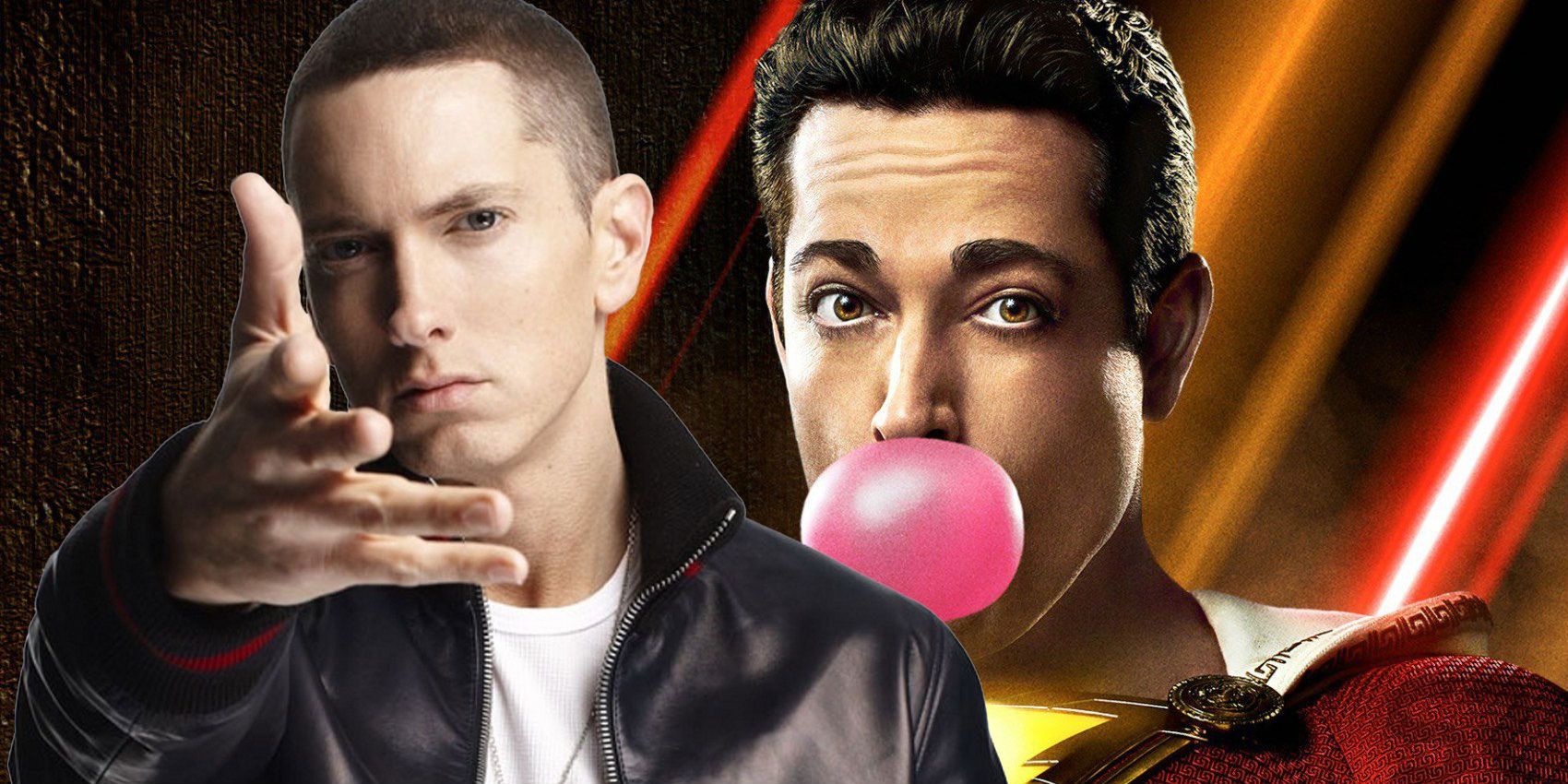 The recently-released trailer for Shazam! gets a shoutout from Eminem (Marshall Bruce Mathers III) after it used the rapper's catchy 1999 song, "My Name Is." Following months of speculation, Warner Bros. finally dropped the second trailer for the upcoming DCEU movie starring Zachary Levi as the titular character and Asher Angel who plays his human alter-ego, Billy Batson. Joining them is Mark Strong who will portray its main antagonist, Doctor Sivana.
A little bit over a month before Shazam! releases around the globe, marketing for the film is starting to heat up with the release of the much-anticipated second trailer. Directed by David F. Sandberg, the promotional campaign for the movie has been composed of one full trailer released at last year's San Diego Comic-Con, a handful of promo spots, and behind-the-scenes clip before the release of brand new footage. The second trailer delivered on its promise of revealing more about what to expect in the upcoming DCEU project, and like everyone else, Eminem seems to also be stoked about the movie.
Related: Jim Lee's Shazam! Cover Brings Zachary Levi's DCEU Suit to the Comics
Taking it to his official Twitter account, Eminem shared Shazam! second trailer with the caption "My name is, who????" - a direct reference to the use of his song "My Name Is" on the trailer. Fans on the comment section were thrilled to see the rapper react to the video, most of them pointing out how he's been dabbling in comic book films and TV shows recently. Check out Eminem's tweet below:
Last year, Eminem recorded a dedicated theme song for Sony's Venom, starring Tom Hardy as Eddie Brock last year titled "Venom" where the rapper likened himself to the bloodthirsty symbiote being depicted as a super villain. After that, he openly slammed Netflix for pulling the plug on its Marvel TV project, The Punisher with Jon Bernthal after only two seasons. This has garnered attention from the public, including Bernthal who thanked the musician for his support. Between those and his recent involvement with Shazam!, Eminem is building a name for himself in the geek community.
The use of "My Name Is" in Shazam!'s second trailer was a great move from Warner Bros. and DC considering that Batson transforms into his superhero persona by uttering the magical word: Shazam. While fans know that he'll eventually decide on his name, the promo clip featured Freddy (Jack Dylan Grazer) giving him the hilarious name, "Captain Sparkle Fingers" which made for a funny sequence. And since Eminem's song is already quite a catchy tune, associating it with the movie is a great marketing way to keep fans reminded that it's hitting theaters in four weeks.
Source: Eminem