Does Hellboy Have A Post-Credits Scene (& How Many)?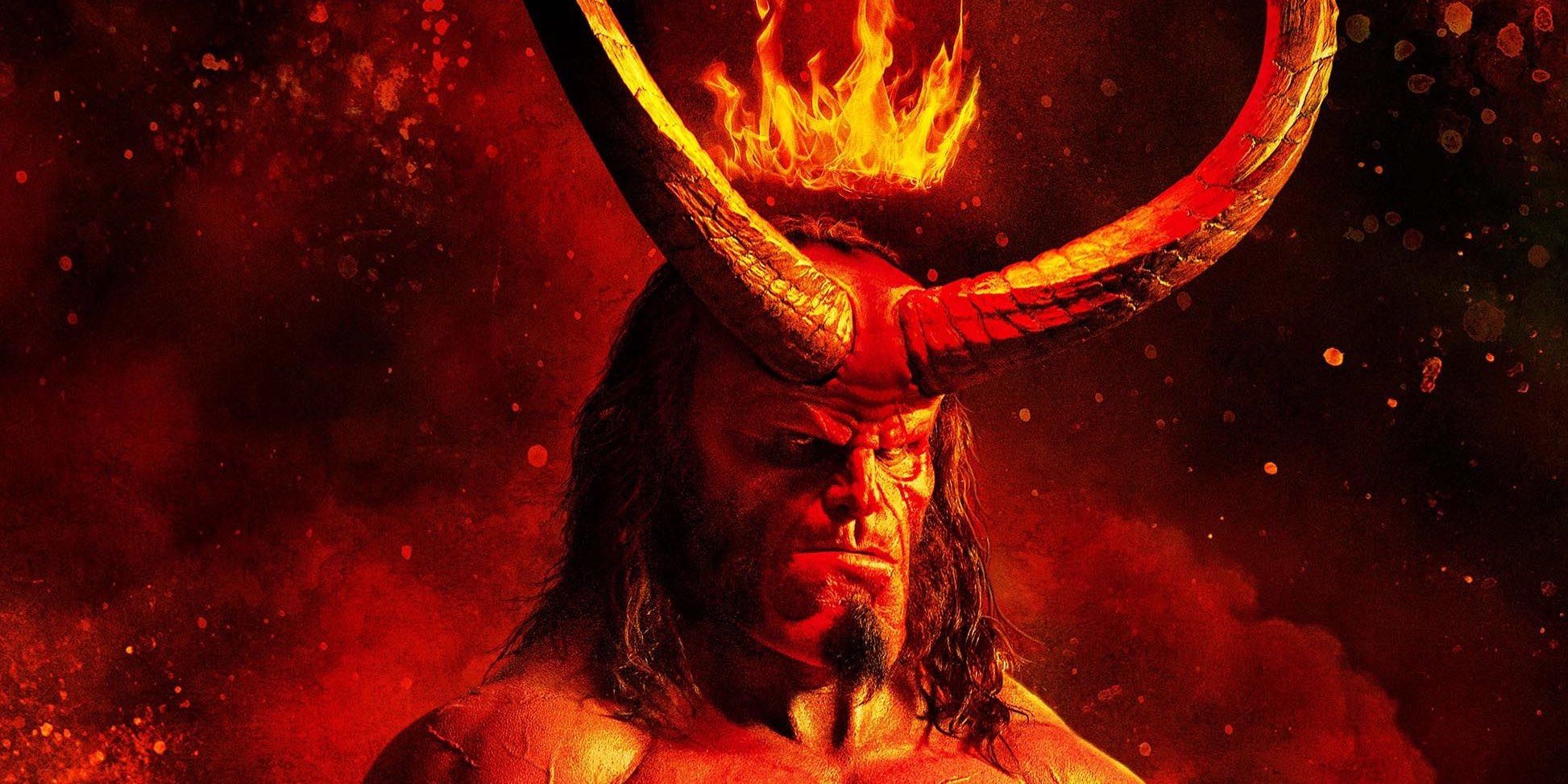 Hellboy (2019) is a reboot of the movie series based on Mike Mignola's comic book character of the same name - but does it have a post-credits scene setting up a sequel, and how many? Originally created by Mignola in the '90s, Hellboy was first adapted to the big screen by director Guillermo del Toro. In 2004, del Toro's Hellboy introduced a live-action iteration of the character played by Ron Perlman. Del Toro and Perlman reteamed for the 2008 sequel Hellboy II: The Golden Army. Though the director and star were interested in a third film, the studio chose to go in a different direction, rebooting Hellboy with a new actor - Stranger Things' David Harbour - and creative team.
With Mignola more involved with the Hellboy reboot and the film said to stay more faithful to the original comics, fans of the character grew excited about what the movie would entail. Game of Thrones director Neil Marshall signed on to Hellboy, which has a script written by Andrew Cosby (Eureka). In addition to Harbour, Hellboy stars, Ian McShane as his adoptive father Trevor Bruttenholm, Milla Jovovich as the Blood Queen Nimue, Sasha Lane as Alice Monaghan and Daniel Dae Kim as Ben Daimio. With an R rating, the Hellboy reboot is poised to be a new take on the comic character.
Related: Karl Ruprecht Kroenen: Hellboy Villain In Comics, Original Movie & Reboot
Now, as Hellboy hits theaters around the world, moviegoers may be wondering whether the film has any extra scenes to stick around for once the main film has ended. Hellboy DOES have two credits scenes, one at the mid-credits point and another at the very end of the credits. Though a film's credits are always worth watching to get an idea of who helped bring that project to life, the Hellboy credits scenes are also worth waiting for as they set up a potential sequel.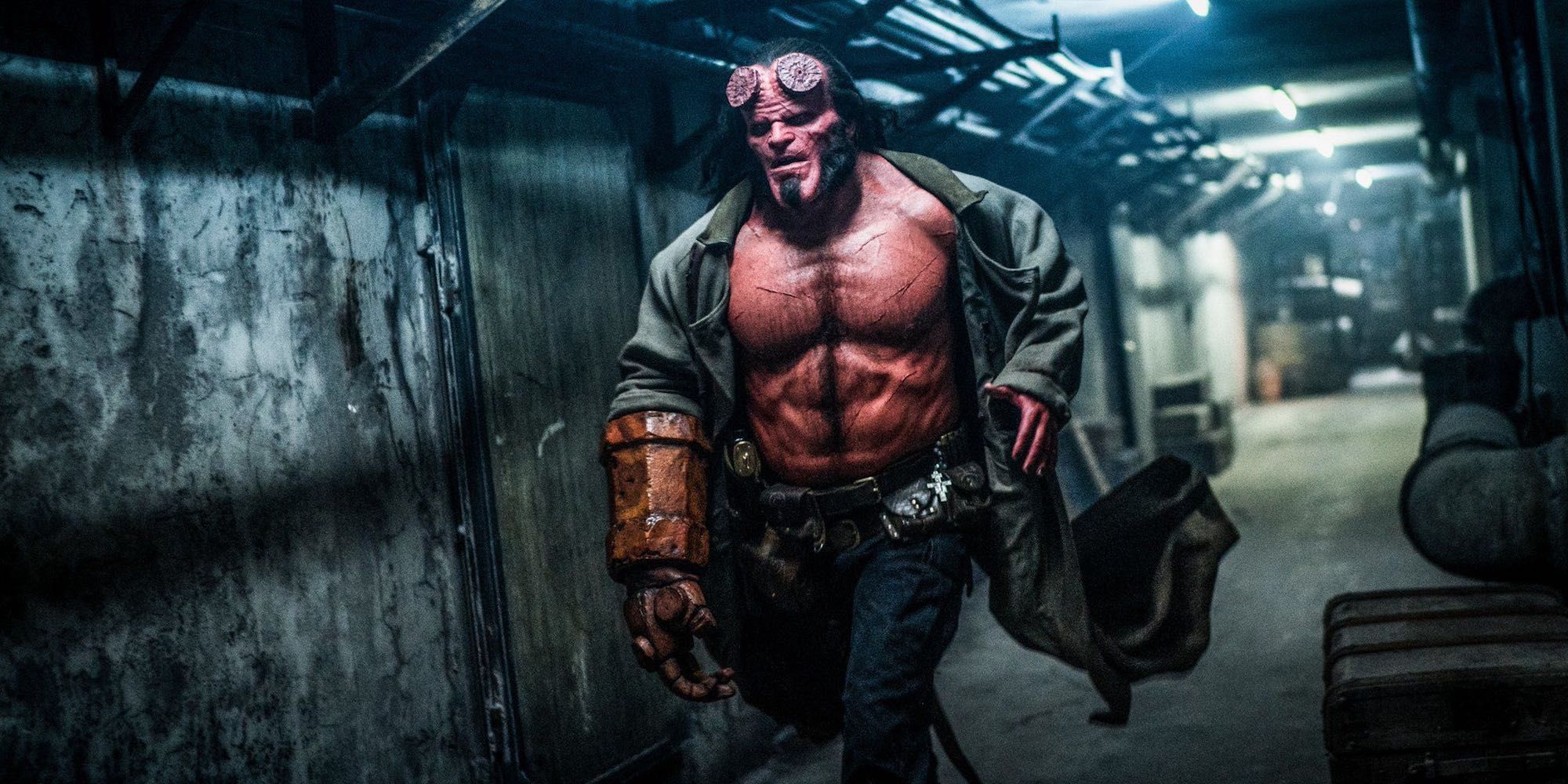 In order to avoid spoiling the credits scenes, we won't dive into what they specifically include or what they mean, but we will confirm they do tease a possible Hellboy sequel, both in terms of its storyline and new characters. The main ending of Hellboy also sets up a sequel, but the film takes it two steps further with its additional credits scenes. So for those viewers who are interested in the larger world of Hellboy and what might be next for Big Red, the credits scenes are definitely worth watching. While those less interested don't need to stick around if they don't want any extra hints about a sequel.
Of course, it remains to be seen if Hellboy receives a sequel. Though it's clear the studio is looking to reinvigorate the Hellboy franchise for a new series of films, this reboot will need to be successful first. Early reviews for Hellboy haven't been very positive, which may foreshadow a lackluster run at the box office. Still, the movie may find an audience in fans of the comics and casual moviegoers, so there's still potential in the franchise. For now, fans checking out Hellboy in theaters just need to know there are two credits scenes included with the film.
Next: 2019 Will Have The Most Superhero Movies Ever Released