Detective Pikachu 'Screen Tests' Feature More Pokémon, Tickets On Sale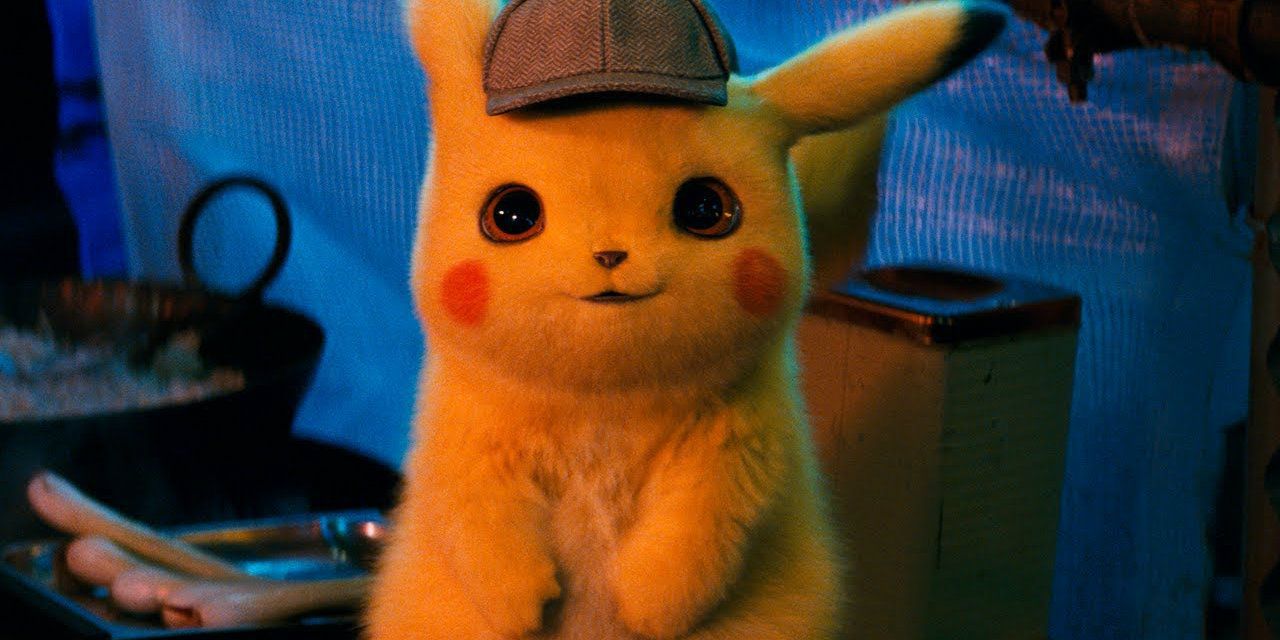 Ryan Reynolds reveals a Detective Pikachu "Screen Tests" video - one that features many, many Pokémon - as the film's tickets go on sale. Warner Bros.' live-action/CGI Pokémon movie is generating a lot of buzz right now, and for good reason. The trailers have presented Detective Pikachu as being a funny noir comedy that, in the tradition of Who Framed Roger Rabbit, takes place in an alternate universe where humans and Pokémon live side by side. Reynolds lends his voice to the eponymous crime-solving Pokémon in the film, but he's far from the only pocket-monster who's played an essential role in the movie's marketing to date.
Indeed, Detective Pikachu's trailers and TV spots have been loaded with famous Pokémon, ranging from the small and fluffy (Snubbull, Jigglypuff) to the fire-breathing variety (Charizard), the mega-powerful (Mewtwo), and, well, whatever Lickitung is. Fans have had a field day so far trying to identify them all, while at the same time predicting which ones (if any) are being saved for the actual movie. Well, for those who've been having a hard time telling their Venusaurs from their Squirtles, the film's latest promotional video might be of help.
Related: Detective Pikachu CinemaCon Footage Description
Reynolds has released a video that features "Screen Tests" for nearly thirty different Pokémon featured in Detective Pikachu. You can watch the clip in the space below and go HERE to pick up tickets for the movie (which are now on sale).
While a number of the Pokémon featured here have shown up in previous Detective Pikachu marketing material, this video offers a much clearer look at their live-action designs and appearances. Many of them work surprisingly well as realistic CGI creatures too, based on the footage unveiled so far. Naturally, some Pokémon look far more peculiar or odd than others, but the same could be said for their 2D animated predecessors. If anything, there's a whole lot of potential comedy packed into the idea of Pokémon like Psyduck and Magikarp trying to navigate their way in the real world (as the latest promo directly calls attention to).
Warner Bros., for its part, is clearly expecting Detective Pikachu to be a success, and is already looking ahead to the future of the franchise. The film's producers are even talking up the idea of a Pokémon cinematic universe down the line, and there are certainly more than enough actual Pokémon to sustain a shared movie series along those lines. So long as Detective Pikachu's able to deliver on its promise of being an entertainingly silly adventure for the whole family, its nostalgia-driven marketing strategy should pan out and help to usher in a whole new era of Pokémon mania on the big screen.
MORE: Every Live-Action Pokémon In The New Detective Pikachu Trailer
Source: Ryan Reynolds