Deadpool Declares WAR on Australia This Summer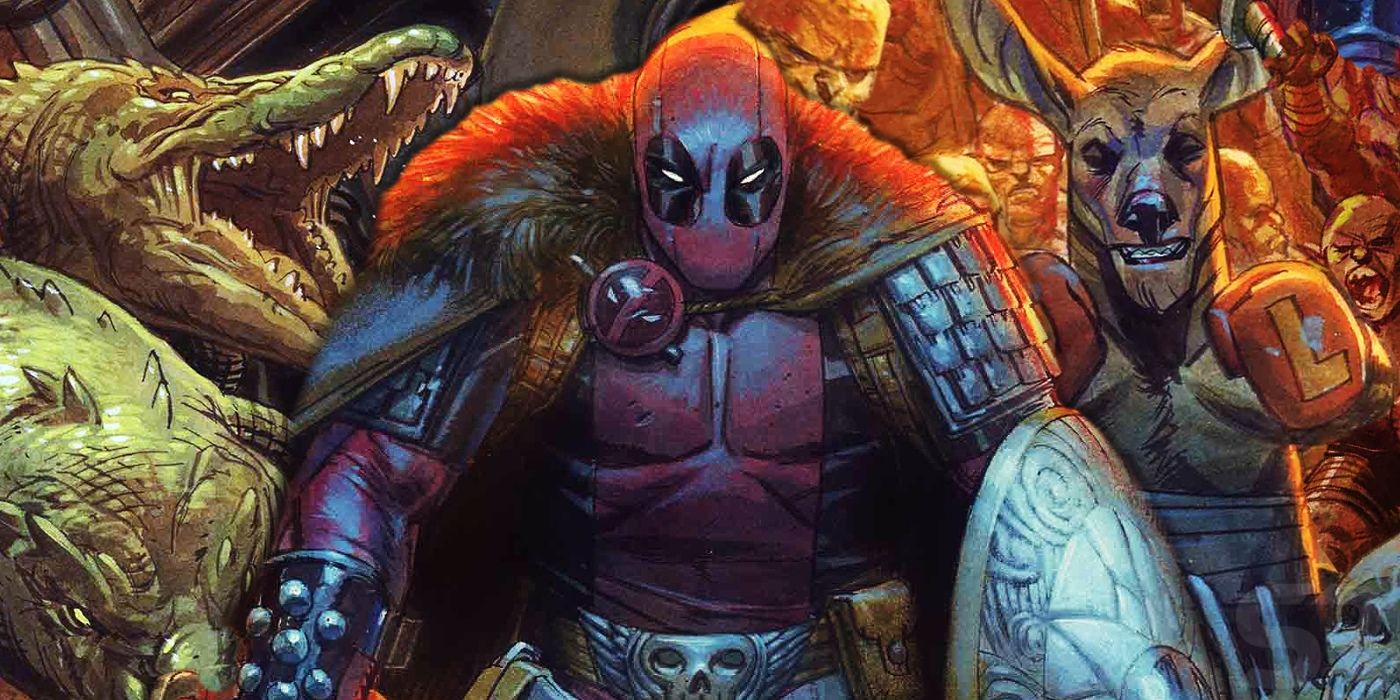 Wherever Deadpool goes, he leaves a wake of bloody destruction and pop culture references in his wake. This Summer, he's coming for Australia... which means the land down under will never be the same again.
Even if Deadpool is Canadian by birth, he's become intensely connected to Australia over the past two decades, arguably more than any other core Marvel hero. The love affair between Deadpool and Wolverine, played by Aussie Hugh Jackman is the stuff of legend. And with the closing of the Disney/Fox merger, it was Chris Hemsworth who welcomed Deadpool into the MCU family. But now that Deadpool is actually coming to Australia to wage war on trolls, he has set Oz squarely in his sights.
With the early marketing for this summer's issues of Deadpool already promising "carnage as only a nation begun as a penal colony can deliver!" it's clear this is going to be a wild ride, for Marvel's Australian readers more than any other.
RELATED: Deadpool Welcomes The Fantastic Four Back To Marvel
The adventure will begin in June as part of the larger War of the Realms comic event, which blew expectations out of the water by killing off Odin and Loki in just the first issue (don't worry, Marvel has already revealed that Loki will return from the dead for his own comic, too). As the other Marvel heroes unite to take on the worst of Marvel's mystical realms--fire goblins, frost giants, dark elves, and even Hela herself--the job of protecting Australia from an invasion of trolls falls to Deadpool. But before Aussies take pride in knowing Deadpool is their chosen protector, the cover art for Deadpool's two issues in Oz shows what kind of (affectionate) parody is coming. Take a look: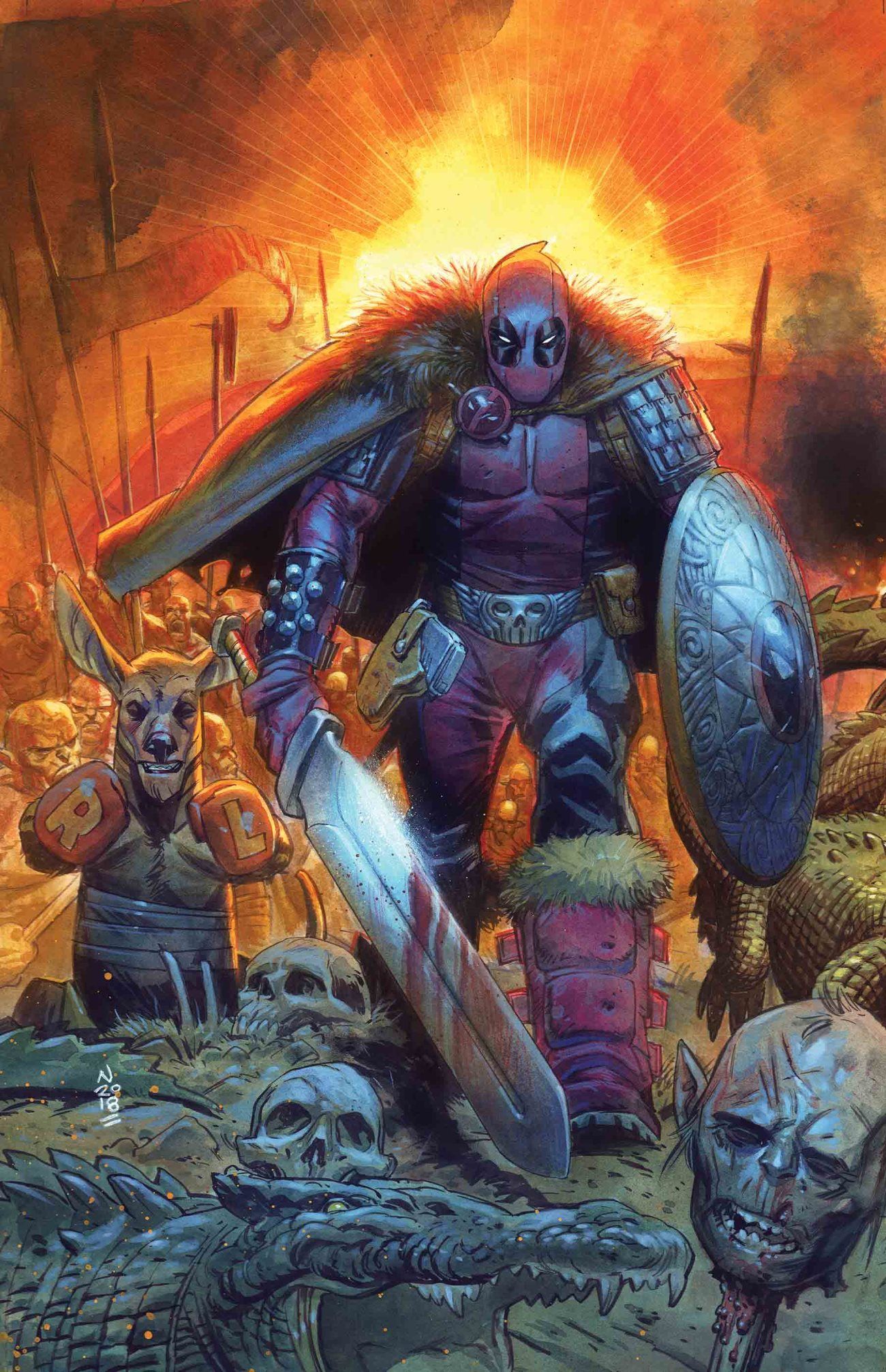 DEADPOOL #13
Release Date: June 5th, 2019
WAR OF THE REALMS TIE-IN! As the War of the Realms rages, Deadpool is sent to Australia to take care of a pesky troll problem! No, not those obnoxious internet nerds. REAL TROLLS! How many didgeridoo jokes can one comic book make? Let's find out together!
We'll assume that Deadpool's resemblance to a character stepping right out of fantasy, sword and shield in hand, is a playful nod to The Lord of The Rings series (filmed in New Zealand, not Australia, which we can guarantee will be a distinction brought up in the issue itself). The hordes of spear-wielding Orcs--sorry, trolls leave little doubt... while also making fans wonder how much cooler The Return of The King would have been if it included kangaroos in boxing gloves. But don't worry, fans of Australian cinema: Deadpool isn't leaving Mad Max out of the fun.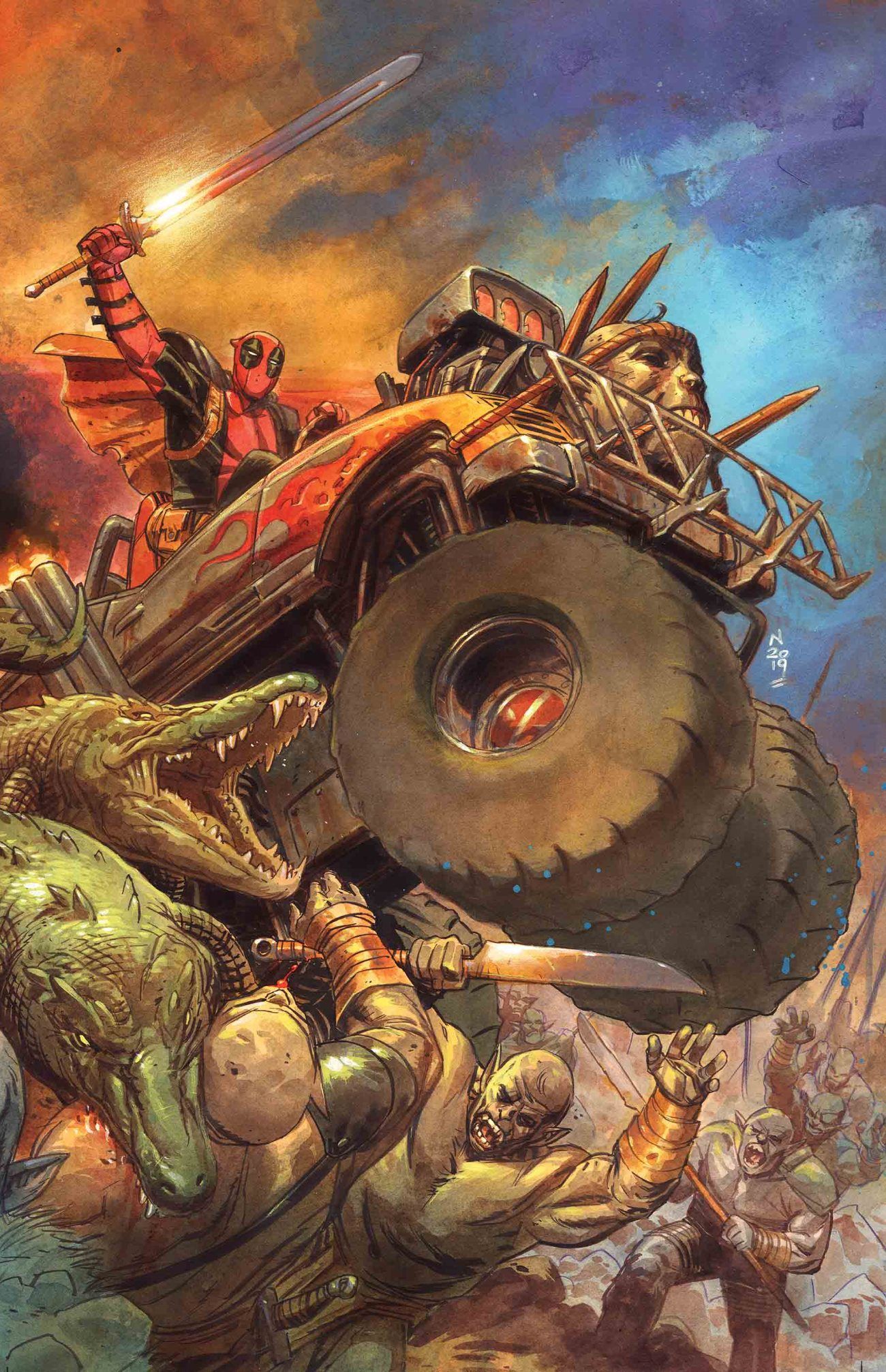 DEADPOOL #14
Release Date: June 19th, 2019
WAR OF THE REALMS TIE-IN! The war against the trolls grows larger! The likelihood of Deadpool not causing an international incident grows smaller! Prepare for carnage as only a nation begun as a penal colony can deliver!
Swapping his shield for an oversized, spiked, skull-ed monster truck is the kind of Mad Max homage that suits Deadpool perfectly, complete with Australian crocodiles attacking the trolls at his order. These first images promise some seriously entertaining fun, so let's just hope that Deadpool is nicer to Perth than DC's Captain Boomerang.
Marvel's War of The Realms #1 is available now at your local comic book store, and direct from Marvel Comics. To make sure you don't miss your copy of Deadpool #13 or Deadpool #14, hit the links to pre-order online now.