DC's Version of CABLE Trades X-Men For The Outsiders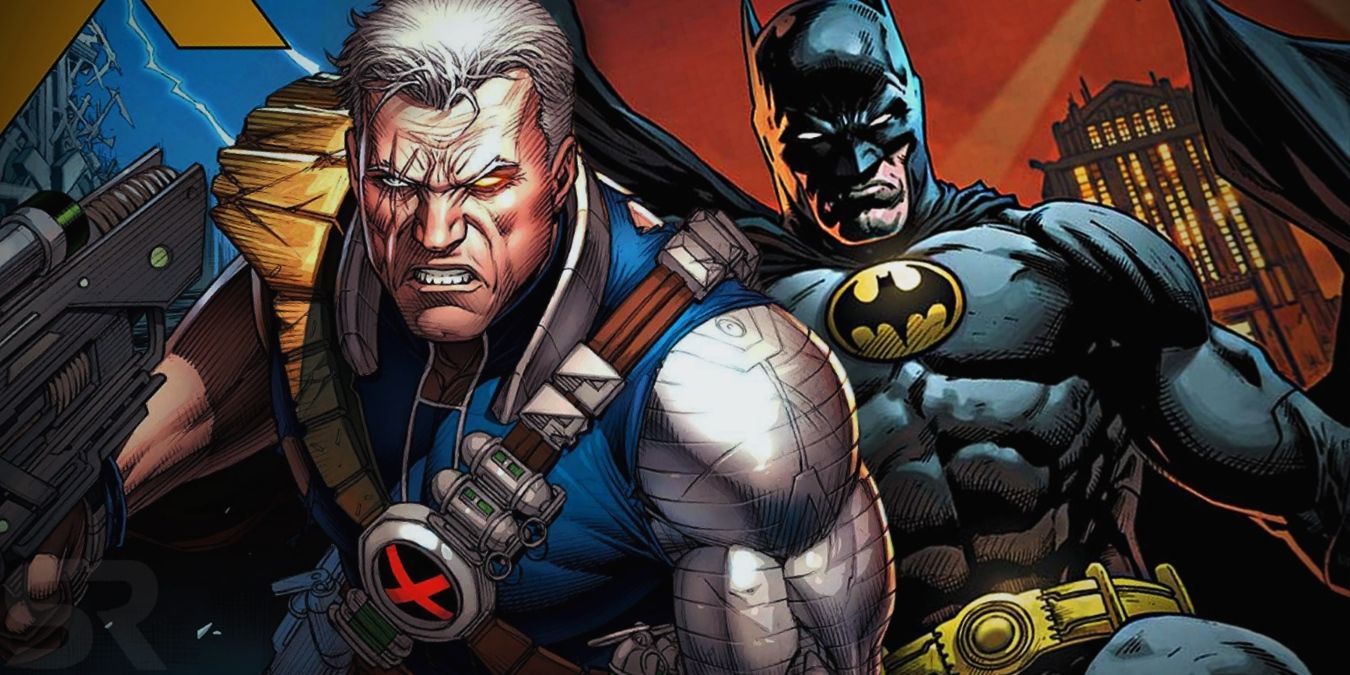 Warning: SPOILERS for Batman and The Outsiders #1
Batman has officially introduced a new team of Outsiders to the DC Universe, but it's the time-traveling cyborg fashioned in the image of Marvel's Cable that people are going to be talking about.
Although a somewhat misleading title, Batman and The Outsiders #1 is the latest team up series to come out of DC Comics. While Batman has formed and lead the clandestine team in the past, he's far more of a benefactor than a leader this time around. That being said, the most intriguing aspect of this new book is its surprising cliffhanger ending... which introduces a mysterious, but familiar time traveler who has apparently stepped out of the Marvel Universe into DC's.
RELATED: The Justice League Are KILLERS in Marvel's Universe
Not unlike Marvel's popular X-Men spin-off X-Force, DC's Outsiders function as an off-the-books team of vigilantes who are adept at dealing with threats that veer into dangerous, morally grey territory; and this time is no different. Formed to take on a deranged villain known as Karma in Detective Comics #985, the new Outsiders lineup consists of the mystical sword wielding samurai Katana, the silent but deadly Orphan, and Batman's latest protege, The Signal. While just barely able to thwart the nefarious Karma, it's clear that the new team operating under Black Lightning's leadership has a long way to go before they become a cohesive team.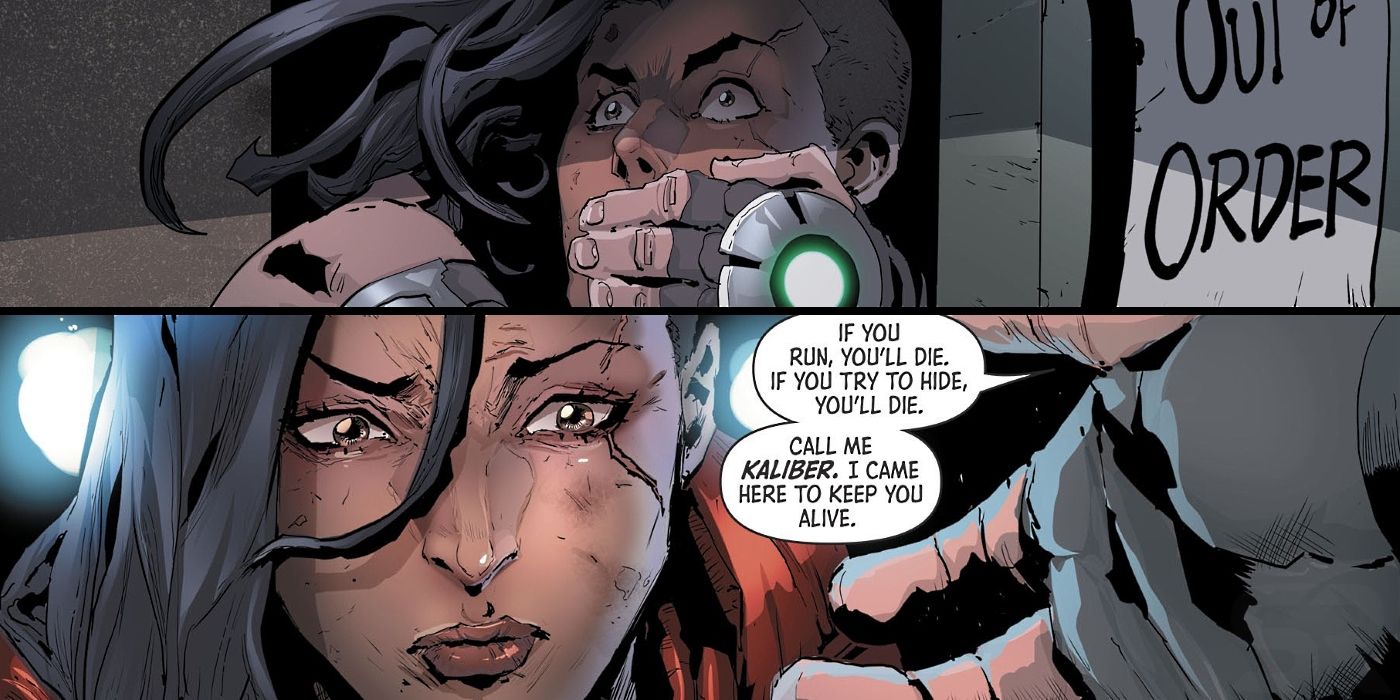 Lightning assembles the team to receive a mission briefing from Batman. It turns out that a family Batman liberated from a metahuman experiment are being targeted by a superpowered assassin named 'Ishmael.' While the mother and father have already fallen prey to the killer, their teenage daughter Sofia is unaccounted for--and Batman needs The Outsiders' help to bring her in. Although not much is known about Ishmael, Sofia's powers are tied to the amount of pain she is experiencing (both physical and psychological). The greater the duress, the greater the danger dangerous she is. Clearly, time is a factor.
Before the team can locate Ms. Ramos, a mysterious cyborg appears to come to the young meta's aid. Introducing himself as Kaliber, the cybernetic stranger claims that he has been sent back to the past to save Sofia's life. After giving her the classic, "come with me if you want to live" treatment, he goes on to explain that she will ultimately rise to power and save the world from an apocalyptic future caused by The Head of The Demon himself, Ra's Al Ghul!
While both are riffing on the original Terminator, it's hard not to draw parallels between Kaliber and Marvel's own resident time traveling cyborg, Cable. But these new characters seem to be much more of a deliberate homage than flat out rip-offs, especially considering that Ishmael and Cable nemesis Ahab are both references to the literary classic Moby Dick. So, will this grizzled tough guy sport a heart of gold just like Cable, or be someone completely different? And who knows, maybe this alternate future version of Ra's could take up a role similar to that of the mutant tyrant Apocalypse! It would certainly make a whole lot of sense, considering that both villains embody the mentality of the survival of the fittest.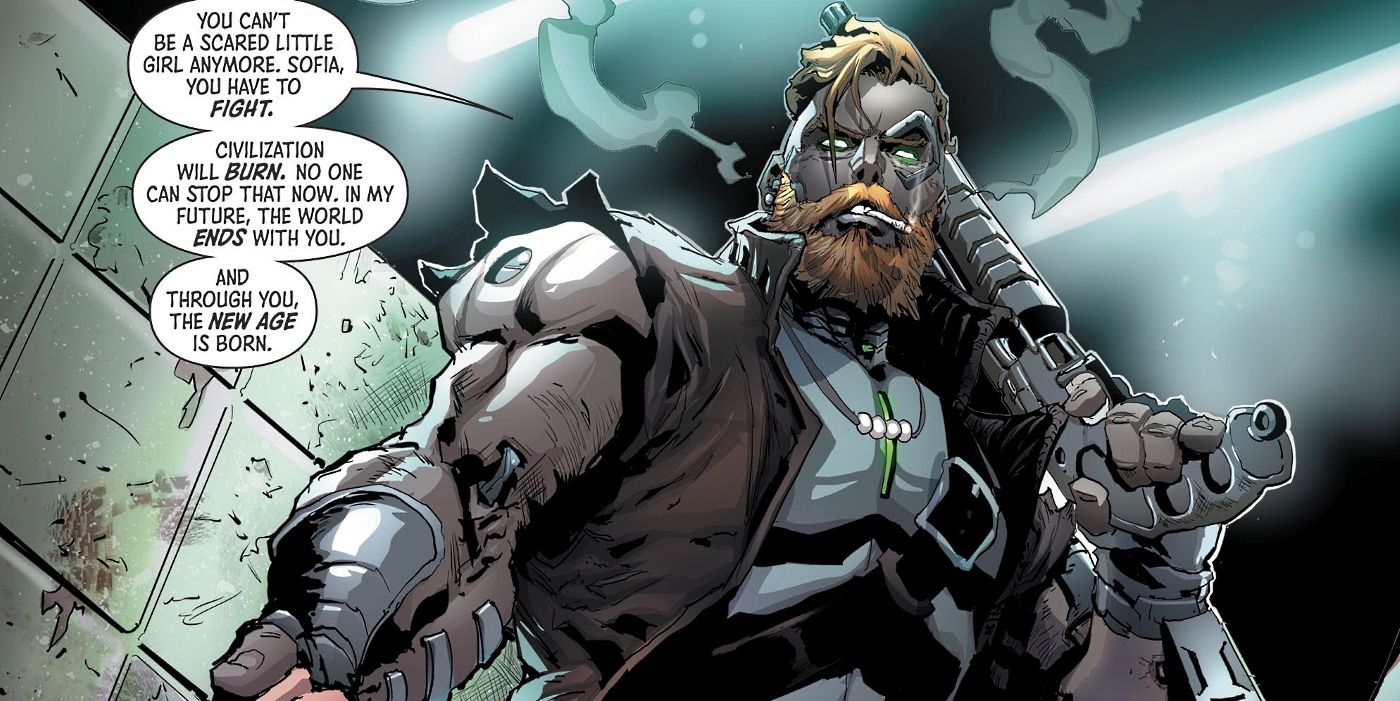 As we get to know this group of misfits, it becomes clear that each member is struggling with their own demons--including their new leader. Black Lightning is unsure if he's even the right person to lead this new black ops team, especially while not totally trusting Batman's motives. It's only after a cathartic sparring session between Lightning and Katana that the two heroes glean a shred of hope that their team is worth fighting for. Which means the arrival of a time-traveling man on a mission is guaranteed to test his resolve.
Either way, we're excited to see where this new rendition of The Outsiders leads us. Might Kaliber and Sofia join the team to save the future? Be sure to stay tuned to ScreenRant as this new time traveling saga unravels!
Batman and The Outsiders #1 is available now at your local comic book store, and direct from DC Comics.
MORE: Deadpool Movies Should Explore Cable's Cybernetic Virus