DC's Birds of Prey Movie Wraps Filming, Reveals Potential Logo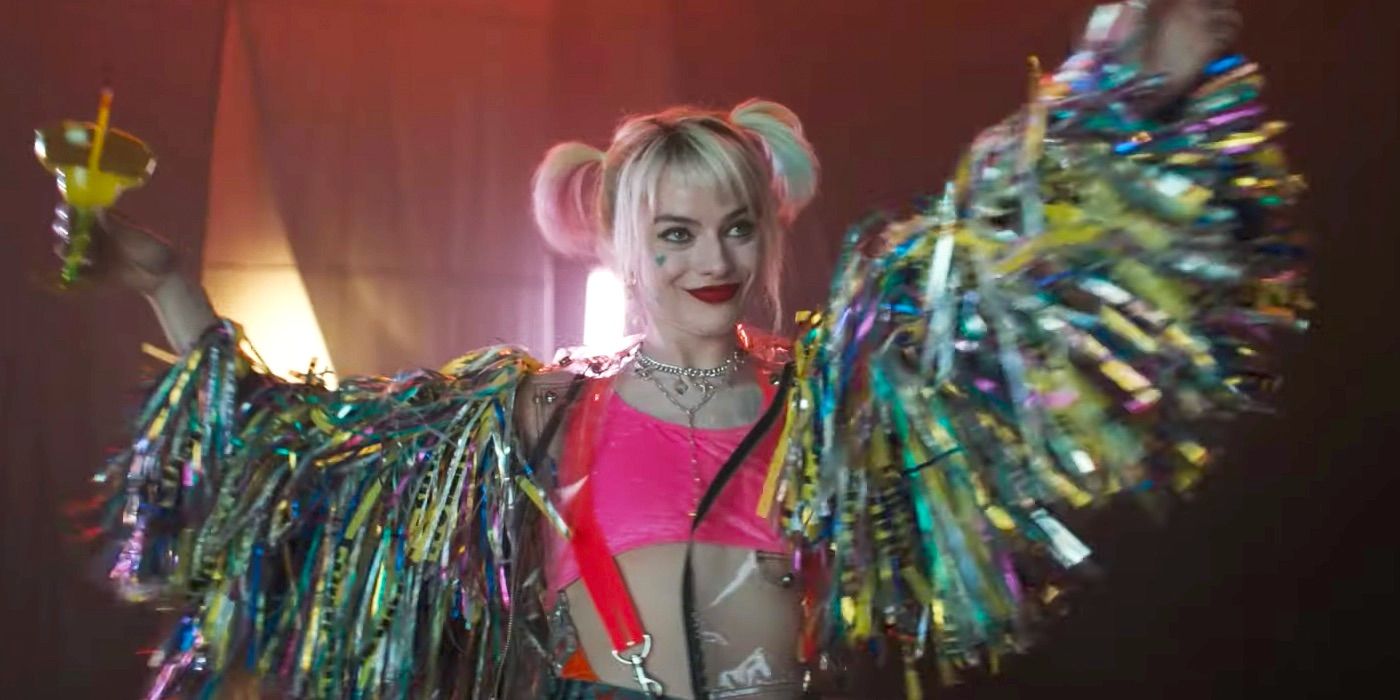 DC's Birds of Prey (And the Fantabulous Emancipation of One Harley Quinn) has officially wrapped filming, ahead of its release in early 2020. After making the trip to Atlantis for Aquaman and stopping by Philadelphia in Shazam!, the DC Extended Universe is headed back to Gotham. Next year's girl gang adventure, Birds of Prey, will reportedly take place in a version of the city that's been missing its Batman since the events of Justice League. It also marks Margot Robbie's return to the role of Harley Quinn, following her debut as the character in David Ayer's Suicide Squad.
Directed by Cathy Yan, Birds of Prey formally kicked off production in January with the release of a video that offered a glimpse of Harley's new costume in the film, along with the first-looks at characters like Black Canary (June Smollett-Bell), Huntress (Mary Elizabeth Winstead), and Ewan McGregor as the villainous Black Mask. Shooting's clearly been going well since then, as evidenced by the continuous stream of set photos that've leaked online in the past few months. Now, the movie has met its previously-scheduled April wrap date.
Related: Every DC Movie Confirmed For After Shazam!
Robbie's production company LuckyChap Entertainment confirmed that Birds of Prey has wrapped filming with an Instagram post that reveals the movie's official logo (or, at least, a potential one). You can check it out in the space below.
The film's subtitle seems like it was scribbled onto the logo after the fact here, which is in keeping with the previous promotional material. Harley Quinn co-creator Paul Dini has even voiced his support for Birds of Prey's title, noting that (And the Fantabulous Emancipation of One Harley Quinn) feels like something the character would've added herself. While the title can be a bit of a pain to write out in full, time and time again, it also serves to establish the film's off-kilter tone. Yan has confirmed that Birds of Prey will be rated R, but Robbie later added that the movie "isn't very serious", and its elaborate subtitle offers a reminder that things are always going to be a little ridiculous when Harley's involved.
Now that production's done, fans shouldn't have to wait too long for the movie's first wave of marketing, either. The odds are very good that Warner Bros. will unveil the first Birds of Prey footage during its panel at this year's San Diego Comic-Con, which gives Yan and her team a couple months to scrap together enough finished footage for either a teaser trailer or sizzle reel. With Joker scheduled to hit theaters in October, there's an equally reasonable chance the Joaquin Phoenix-led film (which isn't part of the DCEU) will include the movie's full-length trailer, ahead of its release in February. Either way, Birds of Prey fans have lots to look forward to over the upcoming months.
NEXT: Every Birds of Prey Update You Need to Know
Source: LuckyChap Entertainment