Daredevil Season 3 Review: Sometimes Marvel's Heroes Work Best Alone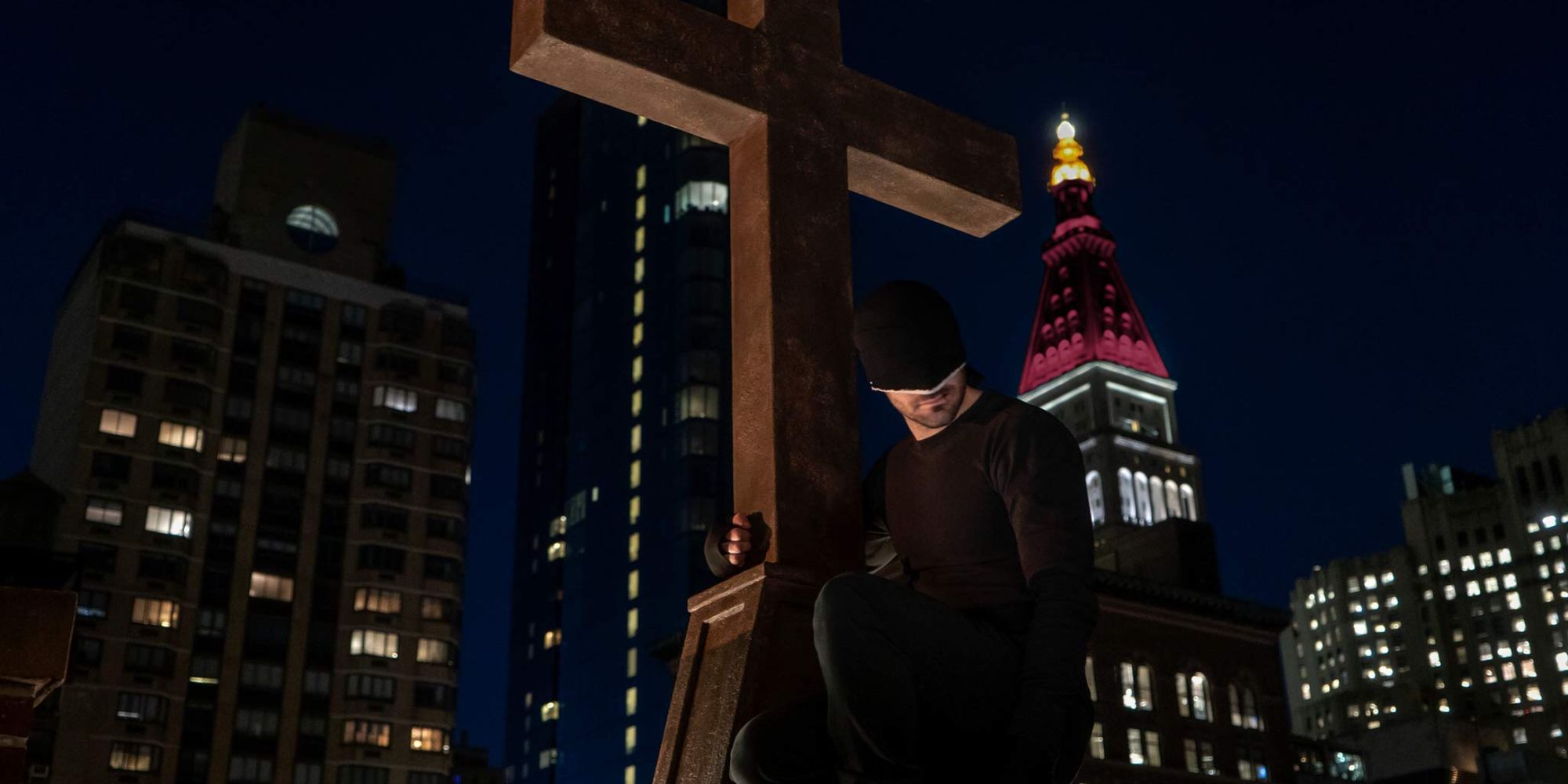 [This is an early review of Daredevil season 3. The new season premieres on Friday, October 19 on Netflix.]
-
After it was confirmed at New York Comic Con that Daredevil season 3 would not only feature the return of Vincent D'Onofrio's big, bald baddie Wilson Fisk (which everyone already knew), but that it would also introduce one of ol' Horn Head's greatest adversaries in Bullseye, it's neither much of a surprise nor a spoiler to confirm the character does in fact take a prominent role in the new season. And, without giving too much away, the arrival of Bullseye, coupled with the return of Kingpin, at a time when Matt Murdock (Charlie Cox) has ostensibly hit rock bottom, produces perhaps the best season of the series yet and, for one brief, brutal moment, one of the most exciting things Marvel Television has yet to produce. 
Daredevil season 3 is in many ways a deconstruction of the eponymous character. Like the dull and dismal Iron Fist season 2, Daredevil unfolds directly after the events of The Defenders finale (which, in television terms may as well have happened eons ago). But unlike the unnecessary follow-up to Netflix's most misguided and inessential Marvel series, Daredevil makes an effort to turn that miniseries finale into something significant for the man presumed (by other characters, not the audience, obviously) to have died in its final moments, rather than turn them into an abstract realignment of a two dimensional character's fluctuating priorities. The result of this effort, then, is a restructuring of the typical Daredevil season, one that rightly turns its back on the other characters in the expanded television universe to create a solo adventure with its priorities where they should be: on Matt Murdock and his crime-fighting alter ego. 
This more focused, slightly detached approach to storytelling is, actually, a breath of fresh air, one that eschews the typical universe-expanding nature of these shows to tell a story with a clear plan that's influenced not only by recent events in Daredevil's television narrative, but also one of the characters' most famous storylines from the funny books. Much like the introduction of Bullseye, the fact that Daredevil season 3 is heavily influenced by the 'Born Again' arc written by Frank Miller is really no surprise at this point, and the effect it has on the series is felt almost immediately. The show's writers are unburdened from having to use their season as a backdoor pilot for another hero, and with Stick and Claire no longer in the picture, they're free to spend as much or as little time with the core supporting characters — i.e., Foggy (Elden Henson) and Karen (Deborah Ann Woll) — as necessary to set the first half of the new season up with a specific agenda. That agenda is: Matt Murdock's quest to do away with, of all things, Matt Murdock.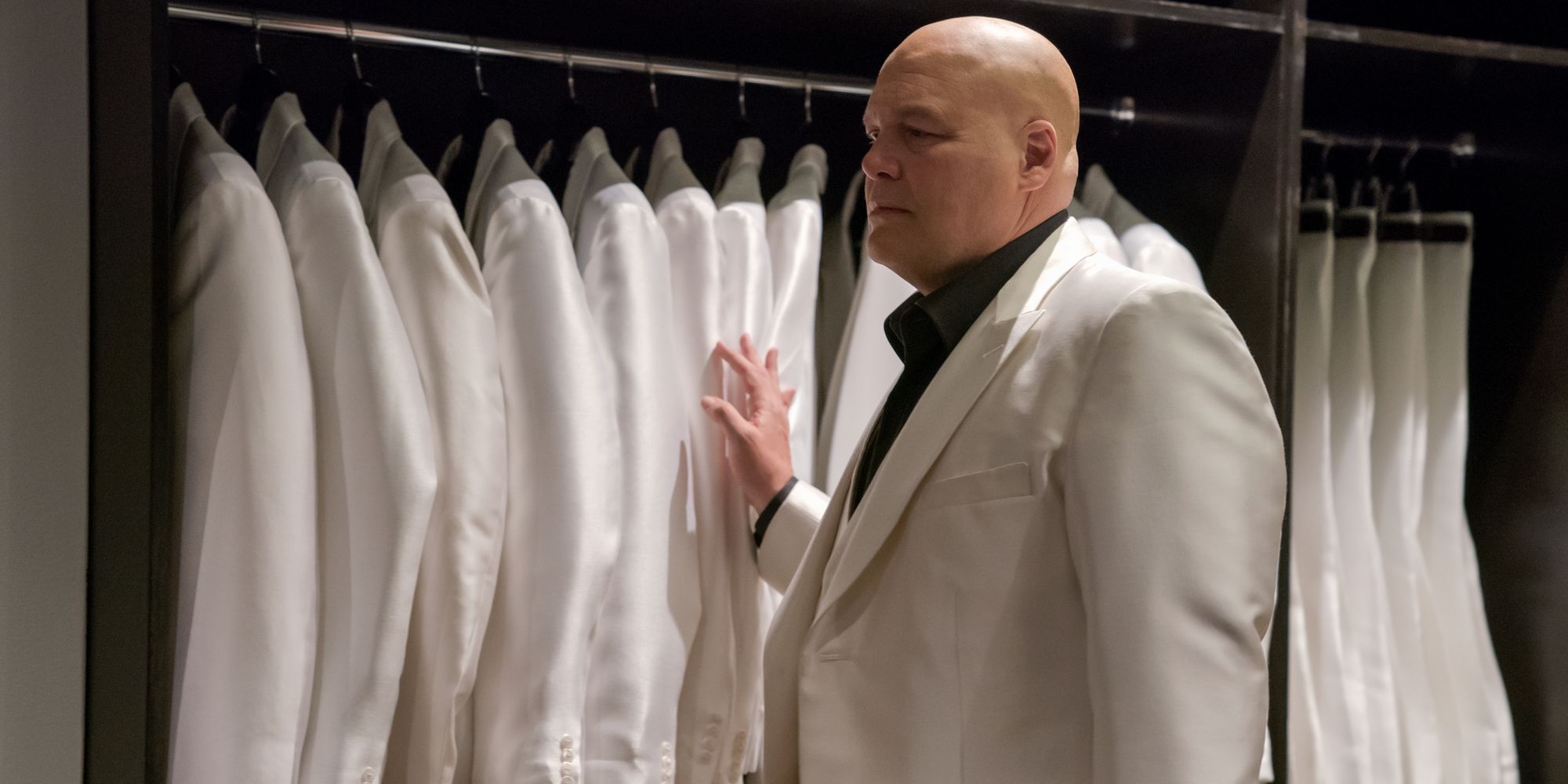 Season 3 doesn't simply draw inspiration from 'Born Again,' it uses it as a blueprint for how the story will unfold. It's not a direct adaptation by any means, but the writers are essentially following a recipe for success, which they do, for the most part. Early episodes put Matt back in his childhood home, in the care of Father Lantom (Peter McRobbie) and Sister Maggie (Joanne Whalley). Matt's body and spirit are broken after the events of The Defenders and he finds himself at a crossroads of sorts, one where the temptation of letting the world continue thinking Matt Murdock has died is enough to keep him committed to perpetuating the lie. It's a familiar superhero trope: the character in question can seemingly no longer endure the duality of his existence and therefore chooses to only live one side of it. With Daredevil being the arm's-length kind of hero that he is, the choice is an easy one: abandon all emotional connections that might give him something to lose. 
That familiarity doesn't derail the story as one might think. Instead, it actually helps pull Matt Murdock into greater focus, and it does so without the aid of unnecessary flashbacks to Elektra or the events of The Defenders. The upshot to this approach, then, is that, as much as the characters are informed by their pasts — both shared and otherwise — Daredevil season 3 exists very much in the here and now. And that now is colored primarily by the Kingpin and his effort to recover what was lost to him, while also seeking revenge on the costumed crime fighter who put him behind bars in the first place. 
D'Onofrio's Fisk was the standout character of the first season; he set a high bar for all the Marvel Netflix series that only David Tennant's Kilgrave has come close clearing. In the episodes made available to critics, D'Onofrio comes close to doing his season 1 performance one better, and his presence throughout the early episodes helps give the overall narrative the kind of structure it needs. Fisk's plot is fairly simple: get out of prison and get revenge on the guy who ruined his life. This time around, D'Onofrio plays Fisk with a more embittered edge, one that's a little sharper and darker than the emotional bully he was in the first season. He's still motivated by his love for Vanessa, but his agenda this time around is more concrete, and the effectiveness of its execution is cause for genuine concern with regard to the future of both Matt Murdock and Daredevil.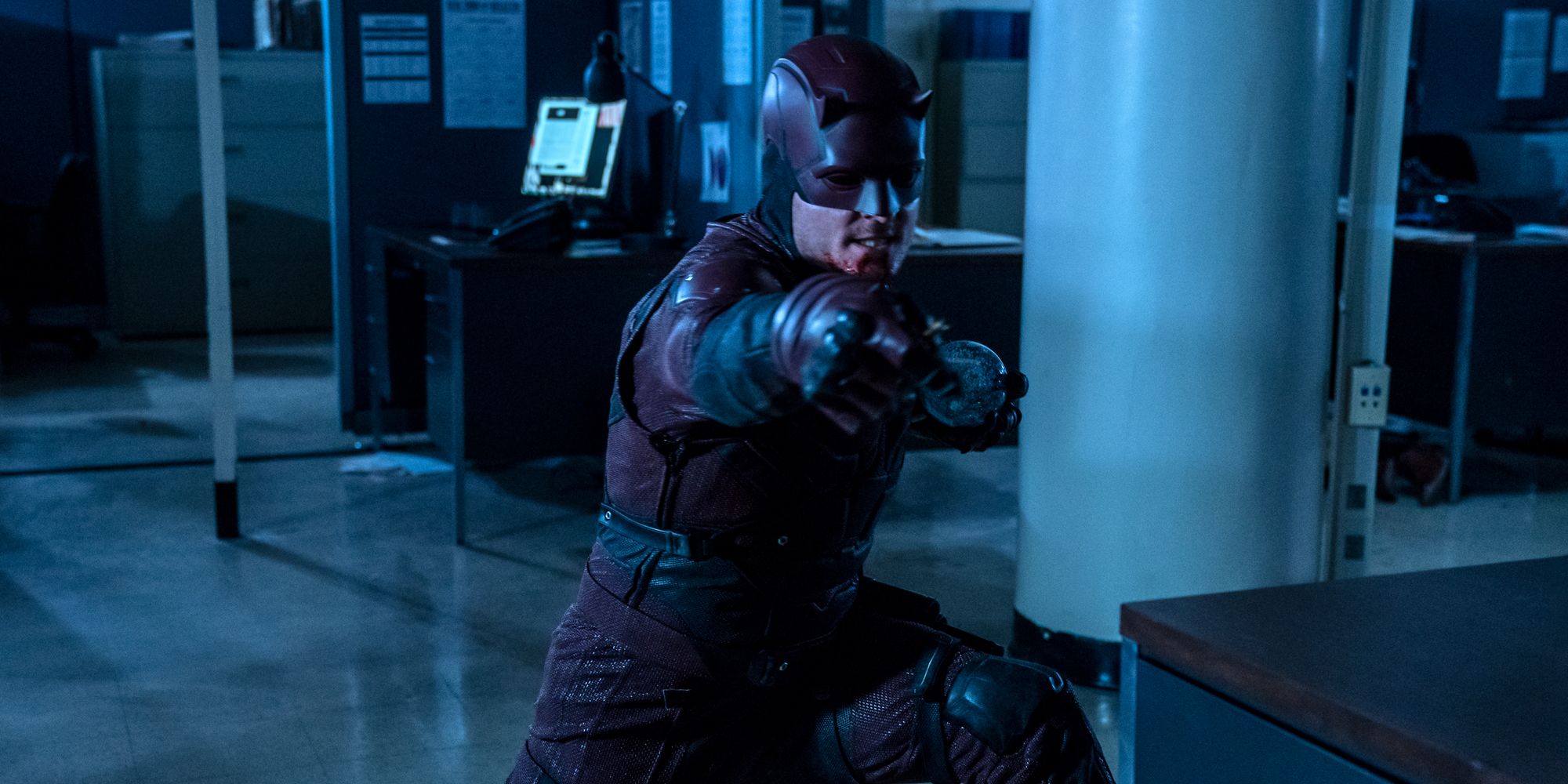 The standout this season, though, is going to be the moment Bullseye arrives on the scene. It stands in stark contrast to the last time the character was seen in live action. Though there's no reason for Netflix's Daredevil to attempt to compare itself to the 2003 feature film starring Ben Affleck and Colin Farrell, those left a little cold by the characterization of Bullseye will almost certainly find this version more to their liking. 
That's not to say Daredevil season 3 is a complete triumph from top to bottom. The same Netflix problems of too many episodes that run for too long is still an issue here, and the season does take its sweet, sweet time getting started. Pacing issues and narrative urgency aside, the new season is nevertheless much stronger than both season 2 or The Defenders, which is a big win in any book. The season is helped immensely by the presence of compelling foes who are a legitimate threat to the hero — physically and otherwise — and by the big questions the season asks its supporting characters, like: How far would you go to save someone who routinely pushes you away? The search for answers to questions like that make for a compelling first half of the season, resulting in the first truly bingeable season of a Marvel TV show since Daredevil season 1. 
Daredevil season 3 will be available to stream on Netflix starting Friday, October 19.