Daredevil Faces Kingpin & Bullseye In Stunning Season 3 Fan Poster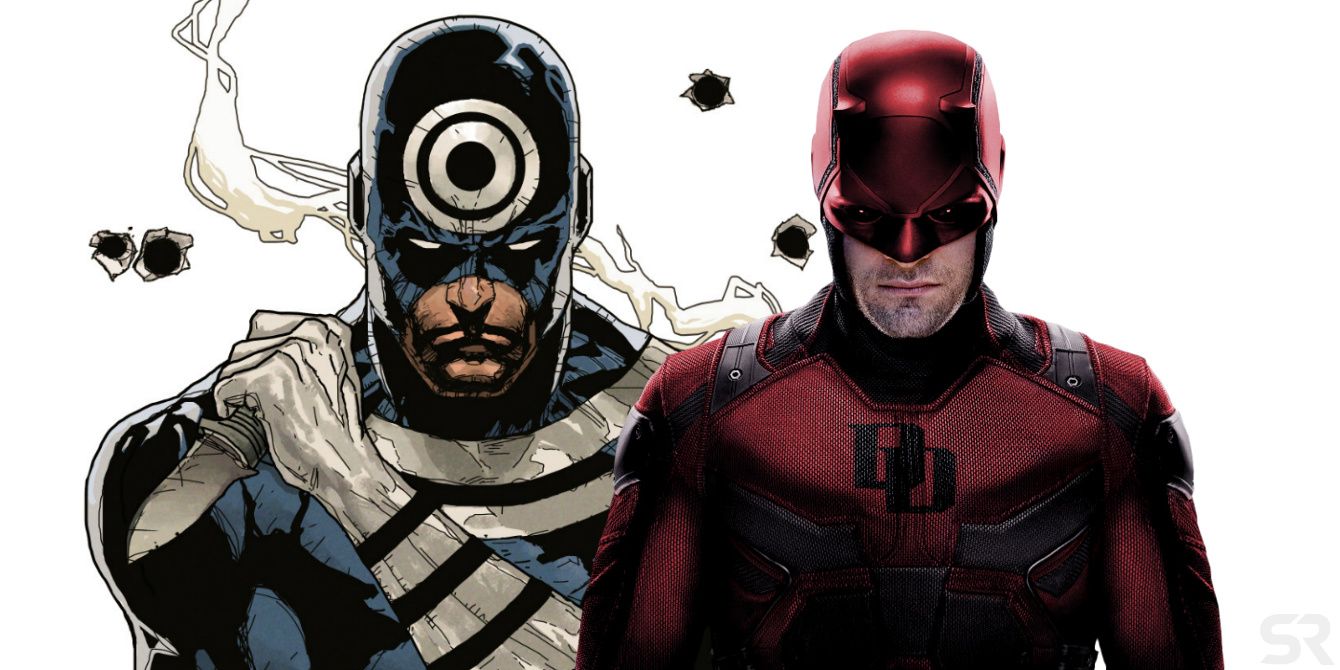 Matt Murdock finds himself in the crosshairs of Bullseye and Kingpin, thanks to a new fan poster for season 3 of Daredevil. The wait for new episodes has been a long one. The first series dropped on Netflix in early 2015 to critical acclaim. A second season rapidly followed, premiering less than a year later. The Devil of Hell's Kitchen was last seen, however, forming The Defenders with Jessica Jones, Luke Cage, and Danny Rand. The series was met with a lukewarm reaction, with even star Charlie Cox criticizing the pace. Regardless, the team-up show ended on a huge cliffhanger, setting up promising things for Daredevil season 3.
Daredevil will pick up with the world still believing Matt and Daredevil to be dead. Secretly, however, he will still be recovering from his injuries at a nunnery. Wilson Fisk's release from prison - despite still being in FBI custody - however, will draw him back from the shadows and into conflict with a nemesis that fans have been eager to see since the show was first announced. Bullseye was teased via an Easter egg in season 1 but has officially been confirmed as a season 3 villain. A recent teaser even offered a first look at Bullseye in action.
Related: Daredevil Season 3 Villain Bullseye's Comic Book Origins
A new fan poster created and uploaded on Twitter by artist Rico Jr plays out this dual threat in stunning fashion. The image finds Daredevil, in his full red outfit, staring down the literal bullseye of the iconic villain's trademark symbol. The shadowy silhouette of Wilson Fisk looms large behind him, no doubt referencing his being the architect of Matt Murdock's upcoming suffering. Check out the full image below: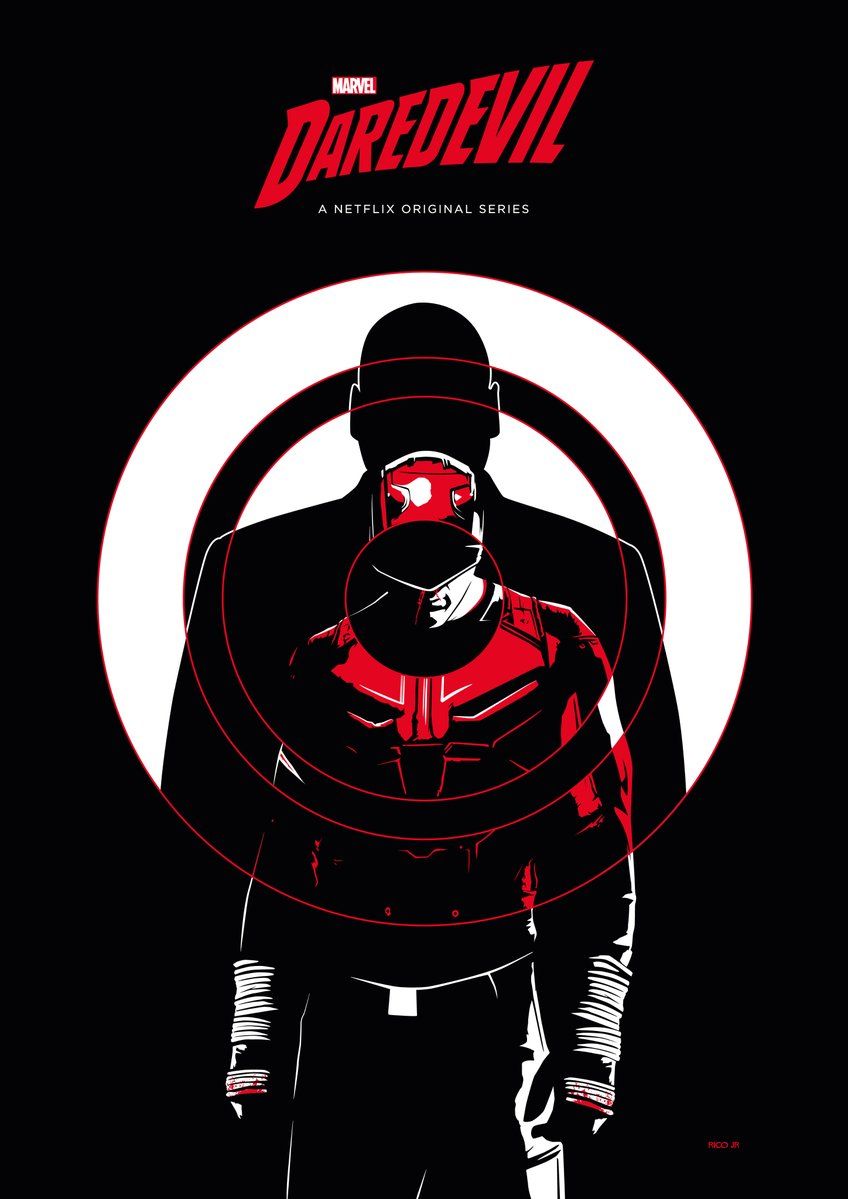 The image is a striking one that fans will surely want hanging on their walls. As well as perfectly summing up the dynamics that will be on display in season 3, it looks like something itself straight from a comic.
In terms of the comic, season 3 will apparently put the more mythological elements such as The Hand on the backburner. Instead, Daredevil will serve as more of a crime thriller. This feels like as wise a choice as the brushstrokes that went into crafting the above image. The Netflix/Marvel shows were, after all, originally billed as a gritty, street-level interpretation of superheroes. While such mystical elements are, to a degree, able to work on Iron Fist, it only served to complicate the tone in past seasons of Daredevil.
Although the Netflix heroes technically exist in the world of The Avengers and alien invasions, the shows are best when exploring more character-driven stories. Rather than tackling immortal ninjas, Daredevil is better served using the concept of superheroes to explore relatable themes and issues, much like Luke Cage and Jessica Jones before it.
Daredevil season 3 releases October 19 on Netflix.
Source: Rico Jr/Twitter