Cyborg Actor Ray Fisher Reunites With Zack Snyder In New Photo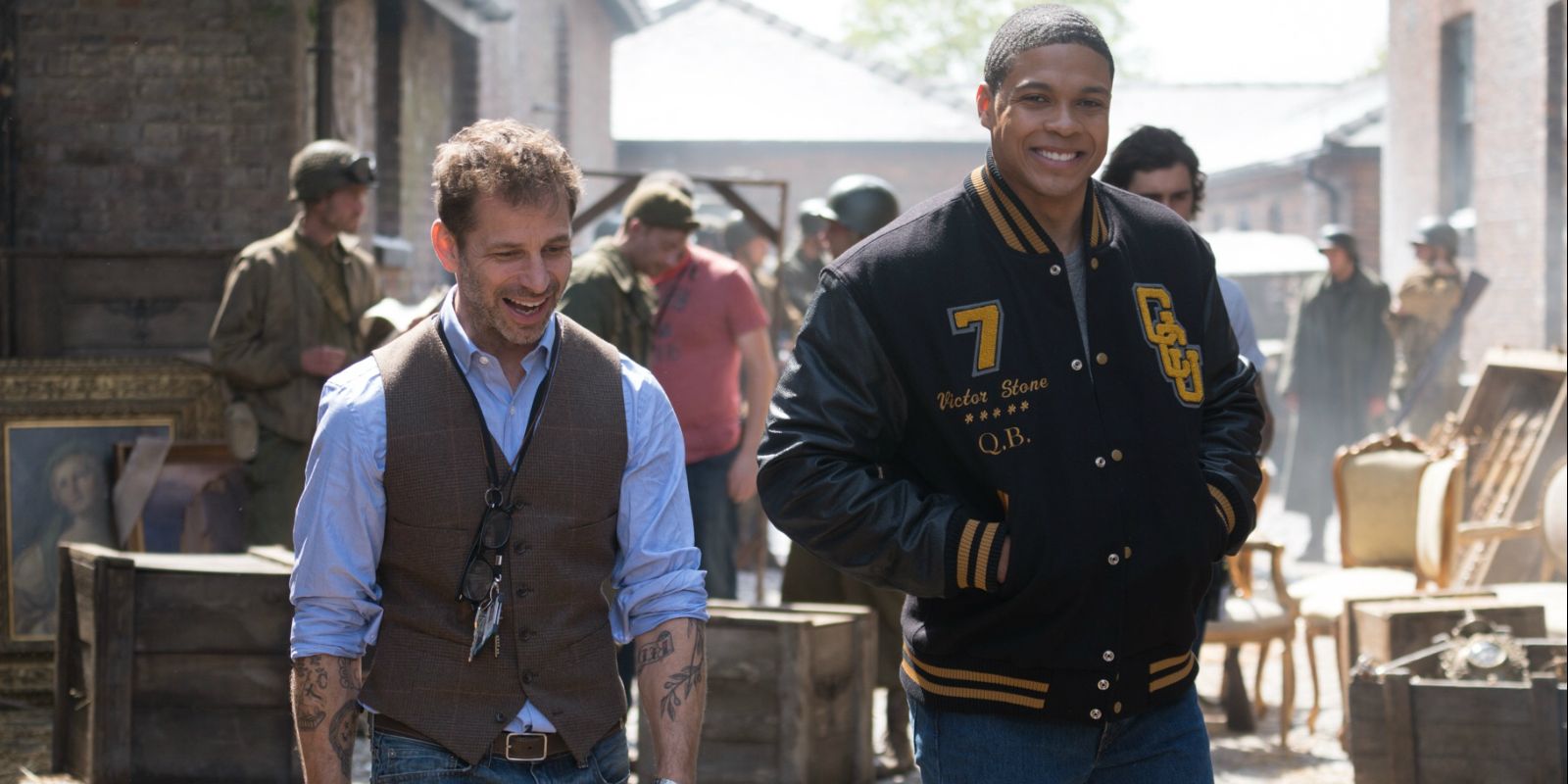 Justice League star Ray Fisher reunited with his former director, Zack Snyder, today at the filmmaker's old office, and they both posted a photo together on social media, but it's unclear why Fisher decided to stop by Snyder's office. Years ago, before WB's unofficially titled DC Extended Universe had gotten underway, Snyder - as well as his producing team and the casting department at Warner Bros. - ultimately decided to cast the actor as the DC superhero Cyborg.
While Fisher made his real debut in 2017's Justice League movie, he first had a cameo in Snyder's Batman V Superman: Dawn of Justice alongside some of the rest of the world's finest heroes, namely Jason Momoa (Aquaman) and Ezra Miller (The Flash). Even though his fellow co-stars were all thrilled to portray their superheroes, Fisher was especially excited, and he hasn't refrained from continuing to express that enthusiasm despite everything that happened with Snyder and Justice League.
Related: Justice League's Ray Fisher Thinks Cyborg Would Be Costly To Make
It seems that Ray Fisher visited Zack Snyder's office today, and they both posted the photo on social media; Fisher made his post on Twitter, saying, "Me and the Cap'n making it happen... #BORGLIFE," while Snyder, of course, posted on Vero, saying, "Look who's hanging out at the office today." Take a look: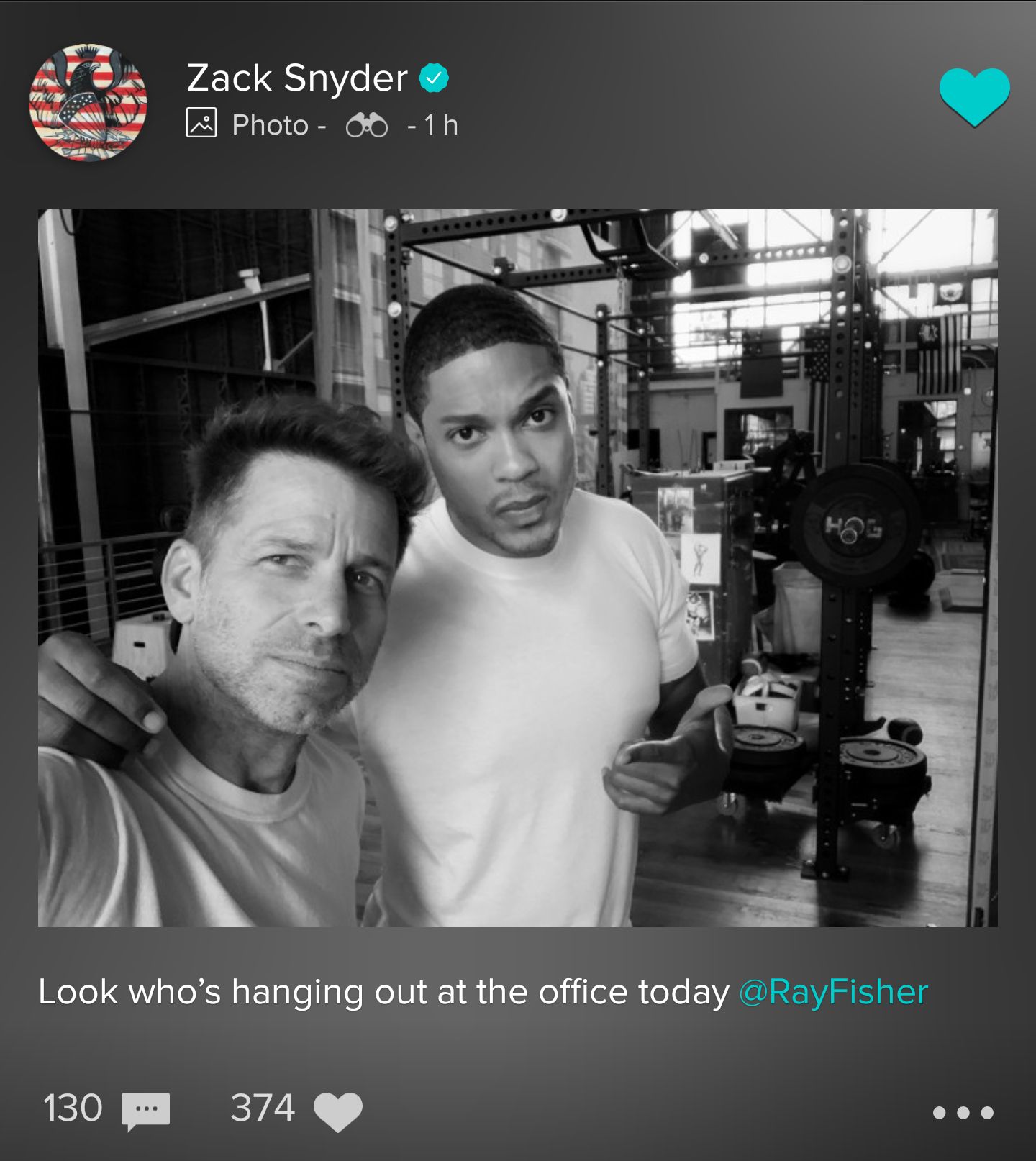 A specific reason for why Fisher visited Snyder today hasn't been determined, but it presumably had nothing to do with the DC movie universe, despite the fact that Snyder is technically still on board as producer for some of the future movies, like Aquaman and Wonder Woman 1984. In all likelihood, it's possible that Fisher was merely on the WB lot for something else (perhaps for something in relation to HBO's True Detective season 3, which he stars in), or maybe he just happened to be in the general area and wanted to stop by to visit Snyder, who is currently working on developing The Fountainhead (not The Last Photograph, as previously assumed), an adaptation of Ayn Rand's 1943 novel of the same name.
Regardless of the reason Fisher and Snyder met up today, the photo could ignite some speculation that Fisher could potentially appear in Snyder's new project or that they were discussing WB's Cyborg movie, which doesn't seem to have moved forward in development since its initial announcement. It was originally slated to release in 2020, but that no longer seems to be the case. Furthermore, if it ever does happen, it's certainly possible that Snyder would be on board as a producer, just like he's producing the other Justice League character spinoff movies.
Source: Ray Fisher, Zack Snyder