Captain America: Civil War Happened Too Early In The MCU - But Marvel Had No Choice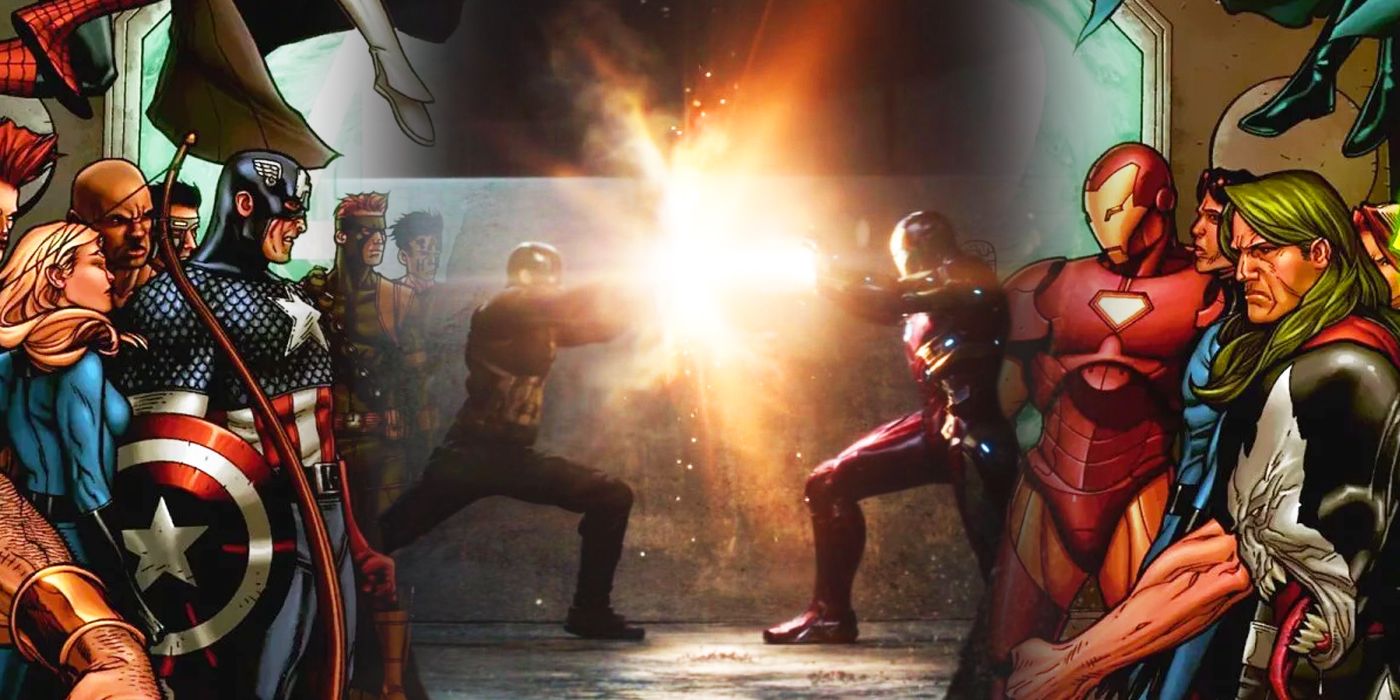 Many Marvel fans complained that Captain America: Civil War should have happened after a lot more heroes had been established in the MCU - but in truth it couldn't have happened any later. The film is based on a classic Marvel Comics story from 2006 that saw the entire superhero community divided over a Super Human Registration Act.
There's a sense in which the Civil War comic set the scene for the modern comic book industry. It was the first Summer Event of the 2000s, and it genuinely did transform the Marvel Universe for years to come. Although it starred Captain America and Iron Man, every single superhero not gifted powers by a mutant gene was drawn into the Civil War; from Carol Danvers' (then Ms. Marvel) to Spider-Man, from the Punisher to the Fantastic Four. When the dust settled, Captain America had been arrested as a criminal - and he was executed by a sniper before he could stand trial. Tony Stark was placed in charge of S.H.I.E.L.D., while several major heroes were left as fugitives from justice, a so-called "Secret Avengers" team. The scale of it all was absolutely staggering, and - even more impressively - it was possible to chart the course of the event through all the main issues and the countless tie-ins. No other Marvel Comics event has matched it in terms of consistency and careful plotting.
Related: Every Captain America Movie, Ranked
The MCU version of Civil War, told as part of Captain America 3, was different. Each side had just a handful of heroes; Iron Man had Vision, Black Widow, War Machine, Spider-Man, and Black Panther, while Captain America had Scarlet Witch, Ant-Man, Falcon, Winter Soldier, and Hawkeye. The Airport Battle may have been a franchise highlight, but it didn't really begin to compare to the comic book climax, when vast numbers of heroes slugged it out in Times Square. Comic book fans cried foul, insisting that Marvel should really have waited for a bigger line-up before doing this plot.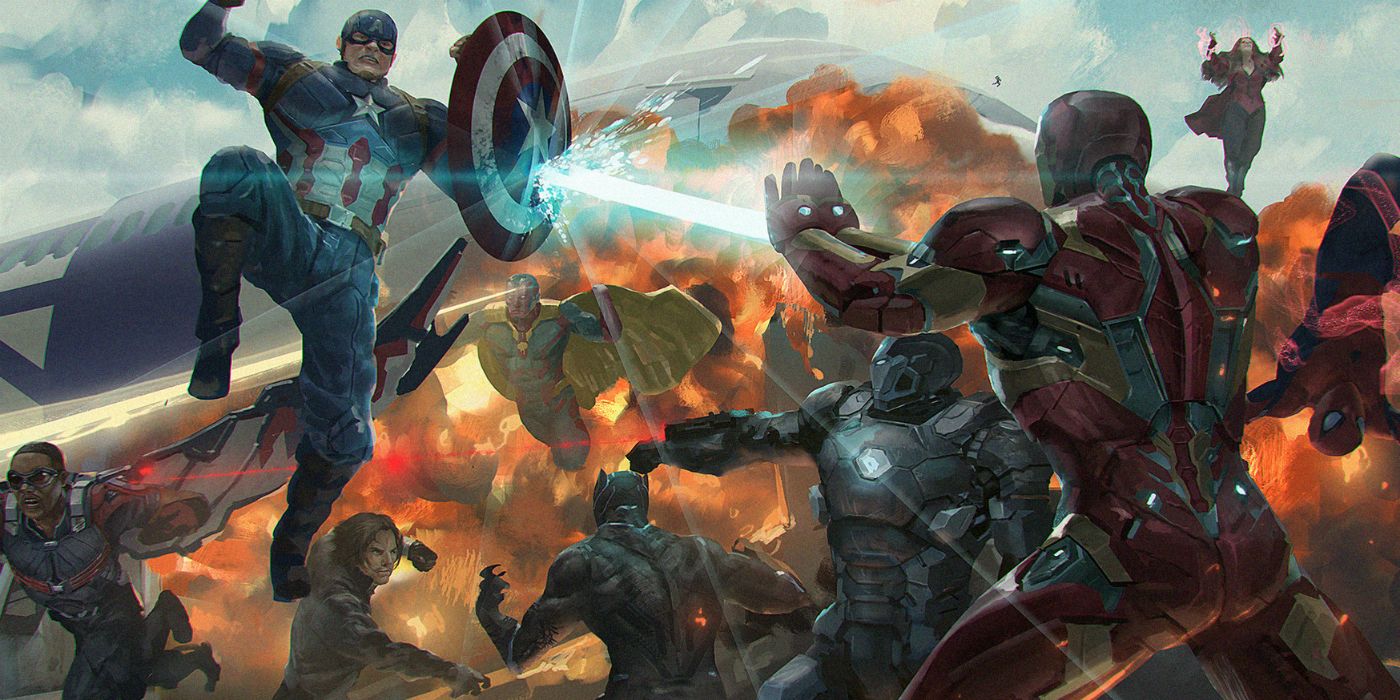 Lovers of the comics tend to forget that there's a crucial difference between the comic medium and the movies. In the comics, thanks to a sliding timeline, no superhero ever really ages or retires; the Fantastic Four were introduced in 1961 and are still Marvel's First Family to this day. In contrast, the movies are restricted by the fact that actors age and contracts expire. What's more, in a shared cinematic universe, it's much harder to recast the franchise stars; the MCU pulled it off with the likes of the Hulk and War Machine back in Phase 1, but they just couldn't do it now, when their stars have become household names. The MCU creates phenomenal storytelling possibilities for Marvel Studios, but it also imposes restrictions.
Marvel visionary Kevin Feige understood that any adaptation of Civil War simply had to include both Captain America and Iron Man. In actual fact, that reportedly became something of a bone of contention in Marvel back in 2015, with Marvel Entertainment's Ike Perlmutter reluctant to sign off on Robert Downey Jr.'s pay-check for the film and proposing using another character for the pro-registration side instead. This was only one of many issues between Feige and Perlmutter, and matters became so acrimonious that Disney intervened and forced a corporate restructure. Marvel Studios was separated out from the rest of Marvel Entertainment, Feige was placed in charge, and he promptly signed up Downey for Captain America: Civil War. That internal Civil War shows just how important Feige felt Iron Man was to the story, regardless of who was on his team.
Given the contracts of both Chris Evans and Robert Downey Jr. are believed to be coming to an end with Avengers: Endgame - an fact Evans talked about as early as 2014 - the truth is that this plot could only happen in Phase 3. Granted, that means a smaller cast than the comic book version of Civil War, and a less spectacular final battle, but it's better that than losing the main characters from the story and abandoning their arcs altogether.
More: Joss Whedon's Avengers Films Never Understood Captain America