Brie Larson Has A 7-Picture Deal With Marvel Studios [Updated]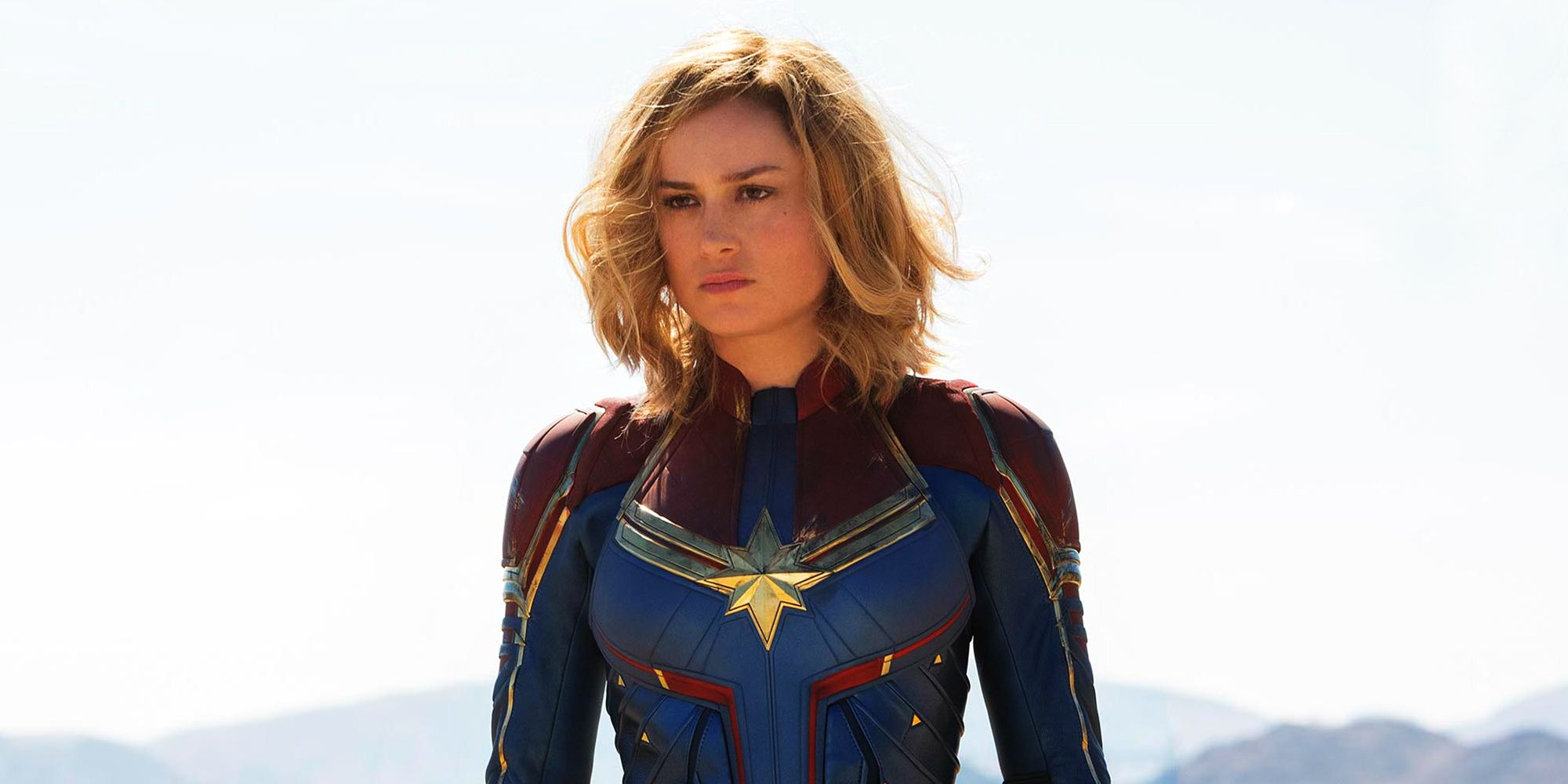 Brie Larson's MCU contract for Captain Marvel is for a whopping seven movies. Marvel Studios has created the biggest shared universe over the last ten years and, believe it or not, they're only still just beginning. Avengers 4 will end the Marvel Cinematic Universe as we know it, as several mainstays of the franchise will be ushered out. As sad as this may be for many, it will allow for newer heroes like Doctor Strange (Benedict Cumberbatch), Black Panther (Chadwick Boseman), Spider-Man (Tom Holland), and Larson's Captain Marvel to be the new faces.
Captain Marvel in particular is being touted as the one who will lead the entire MCU moving forward, even though we've yet to even see her first appearance. With both Captain Marvel and Avengers 4 coming out next year, audiences will quickly get to know Carol Danvers and witness her unprecedented power levels. These two appearances will be far from her last though, as its now been revealed just how long Larson's MCU contract is.
Related: Captain Marvel Theory: Why Carol Danvers Seems So Overpowered
THR revealed that not only is Larson being paid $5 million for her solo movie (which is much higher than Marvel's traditional starting wage), but that Marvel Studios has signed the Oscar winning actress to a seven film contract. It was previously unknown how lengthy Larson's contract with Marvel was, but this shows a commitment from Marvel and Larson to make Captain Marvel a giant part of the MCU.
UPDATE: Larson responded to reports of her seven-picture deal on Twitter, stating, "Counterpoint: this is not true." See her tweet below.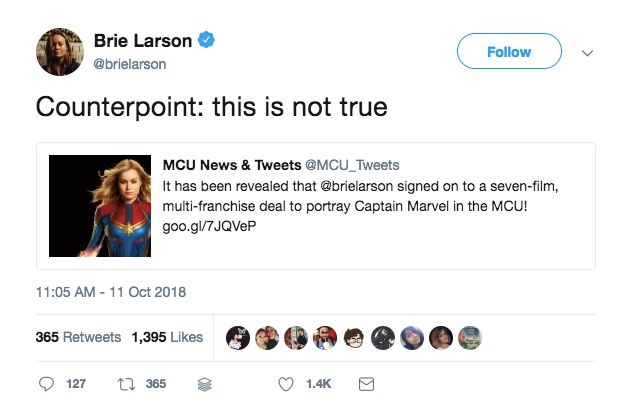 Marvel traditionally signs actors up to big contracts from the start to secure sequels and crossover appearances, but it is rare to see this commitment right from the start. Recent additions like Chris Pratt and Boseman signed five picture deals and were looked at as having big futures. Since Larson is starting at seven possible appearances, she's up there with some of the MCU's biggest characters in contract lengths. Only Sebastian Stan's crazy nine picture deal would top it.
As mentioned before, Larson has already filled the requirements of two appearances so far thanks to her roles in Captain Marvel and Avengers 4. With two of her seven appearances done, that leaves Marvel with five films to go before they'll need to extend Larson's stay or find a way to move on. This guarantees at least a trilogy of Captain Marvel movies, while the other three films could come in crossover movies. These could be as future Avengers movies, the start of an Ultimates franchise led by Carol, or even in supporting/cameo roles in other MCU films - like Guardians of the Galaxy Vol. 3 or another major film. Either way, it is now clear (if it wasn't before) that Larson is here for the long haul, and Captain Marvel is just the start.
Source: THR
Update source: Brie Larson/Twitter