Bear With Me Combines LucasArts Adventure With A Cuddly Teddy Bear Detective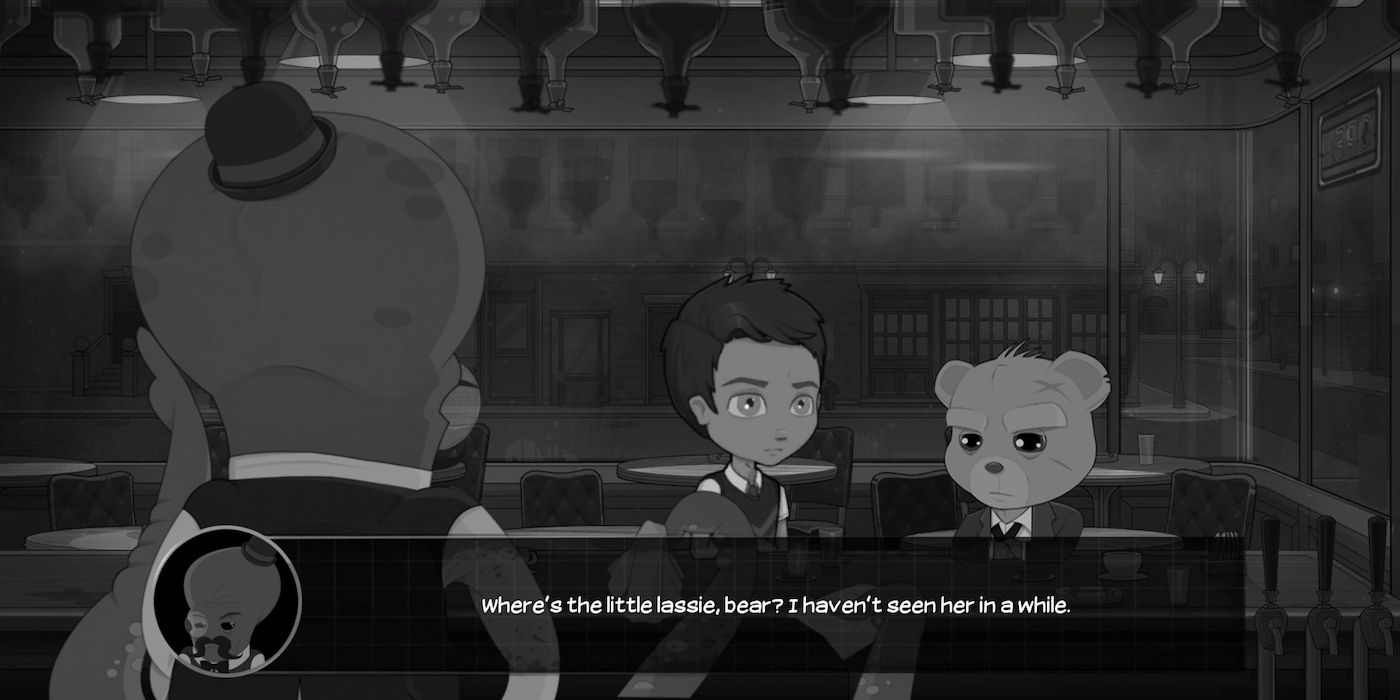 The stylish LucasArts-style film noir adventure game returns with a brand new episode and ports to PlayStation, 4 Xbox One, and Nintendo Switch!
The Nintendo Switch's library of indie titles is strong, but it's been noticeably lacking in alcoholic, film noir teddy bear detectives... Until now. Originally released in three episodes over the course of 2016 and 2017, Bear With Me is finally coming to consoles. Modus Games (Trine 4: The Nightmare Prince) are handling publishing duties for the port, and to mark the occasion, developer Exordium Games has crafted an all-new episode which serves as a prequel/prologue to the main narrative.
For those not in the know, Bear With Me is a point-and-click adventure title in the vein of LucasArts classics like The Secret of Monkey Island or Grim Fandango, but with its own unique aesthetics and sensibilities. Set in Paper City, a combination of film noir tropes and youthful imagination, Bear With Me follows a young girl, Amber, and hard-boiled detective Ted E. Bear, as they search for Amber's missing brother, Flint. In case it wasn't obvious, Detective Bear is literally a teddy bear, but that doesn't stop him from frequently drawing his revolver, nor does it prevent him from drinking on the job.
Related: Psychonauts Developer Wants To Remaster More LucasArts Games
The story in Bear With Me is as silly as it is sincere, and it is this tap-dancing dissonance which has led to the series becoming a cult classic with fans of adventure games. In addition to its well-defined characters and intriguing story, Bear With Me possesses a striking, black and white art style, and a modern, streamlined approach to its timeless point-and-click gameplay. That's not to say the puzzles are dumbed down, just that steps are taken to limit the classic genre pitfall of being stuck with no clue of how to progress. For example, after collecting all the items and solving all the puzzles in any given area, that section is removed from the game world. With this mechanic, players won't find themselves looking for clues in an area with nothing to find, and will always be moving forward, blocked off from unnecessary backtracking.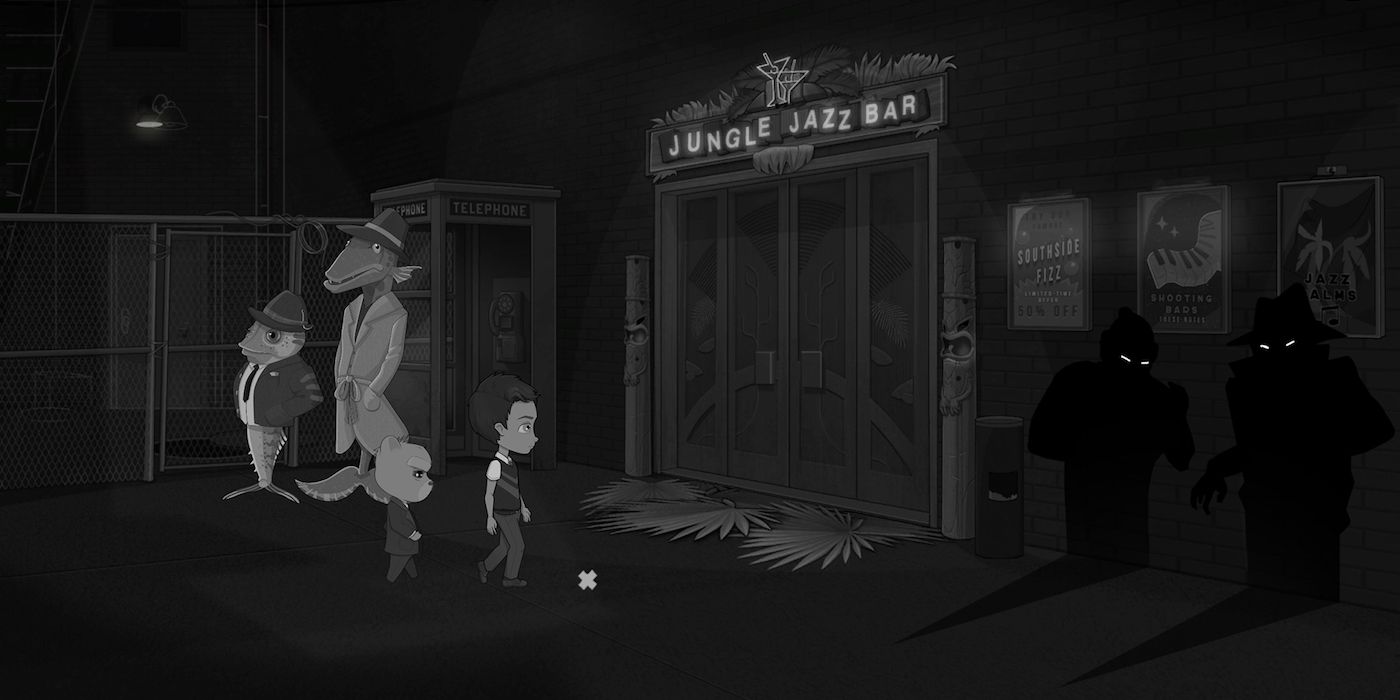 This Summer, Bear With Me: The Complete Collection is coming to pretty much every device, from iOS and Android to Nintendo Switch, Xbox One, and PlayStation 4. What makes this revival more than a mere port or collected version of an episodic game is the brand new episode which is included in this version of the game. Bear With Me: The Lost Robots is a new chapter which can be selected from the main menu. Set before the events of the main game, the team at Exordium maintains that it can be played as a prologue before diving into the main game, or afterwards, to offer greater context for the mysteries of Amber's story. While Amber is the main character of the original three episodes, Bear With Me: The Lost Robots stars Flint as he teams up with Ted E. Bear to solve a mystery which leads directly into the story of the main game.
Bear With Me carries a unique mix of classic gameplay, a unique aesthetic, and a sarcastic sense of humor. The game already has a cult following thanks to its original release; now that it's coming to all the consoles and mobile devices, mainstream appeal is within reach. We'll find out for sure when Bear With Me: The Complete Collection hits PlayStation 4, Xbox One, Nintendo Switch, iOS, and Android this Summer. The complete collection will cost $14.99, while players who already own the original release will be able to buy The Lost Robots for $4.99.