Batman Line Referenced Darkseid in Justice League, Confirms Zack Snyder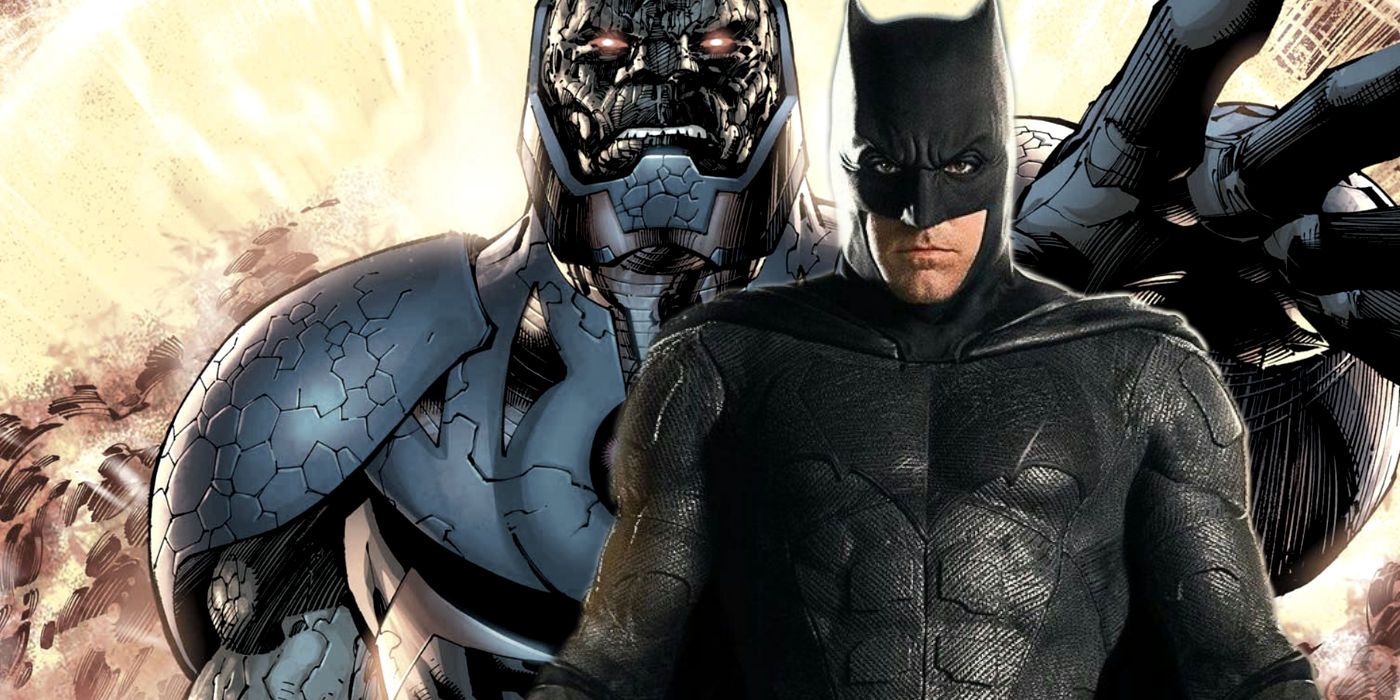 Zack Snyder confirms that one of Batman's lines from Justice League was in direct reference to the DC Comics supervillain Darkseid. It's no secret that lots of Snyder's ideas for the 2017 Justice League movie were either cut, worked around, or overridden during reshoots and post-production, the latter of which were infamously helmed by Avengers filmmaker Joss Whedon, who received writing credit on the movie for revising at least a third of the script prior to release.
What's interesting is that some scenes that were shown in the movie's final trailer, as well as in several TV spots leading up to it hitting theaters last November, were cut from the final version of the movie, despite the trailer being shown long after the reshoots had already wrapped up. One of those scenes was Batman telling the rest of the world's finest heroes down in the Batcave about his Knightmare dream from Batman V Superman, which was later confirmed to be teasing the inclusion of Darkseid.
Related: Zack Snyder Confirms Batman Died In His Original DCEU Plans
In Justice League's final trailer, Batman says to the team, "I had a dream. It was the end of the world. ...I think it's something more, something darker." Of course, general audiences presumed that he was talking about the movie's villain, Steppenwolf, but it's now been confirmed by Snyder (on the social media platform Vero) himself that Batman was actually talking about Darkseid in that scene. Take a look: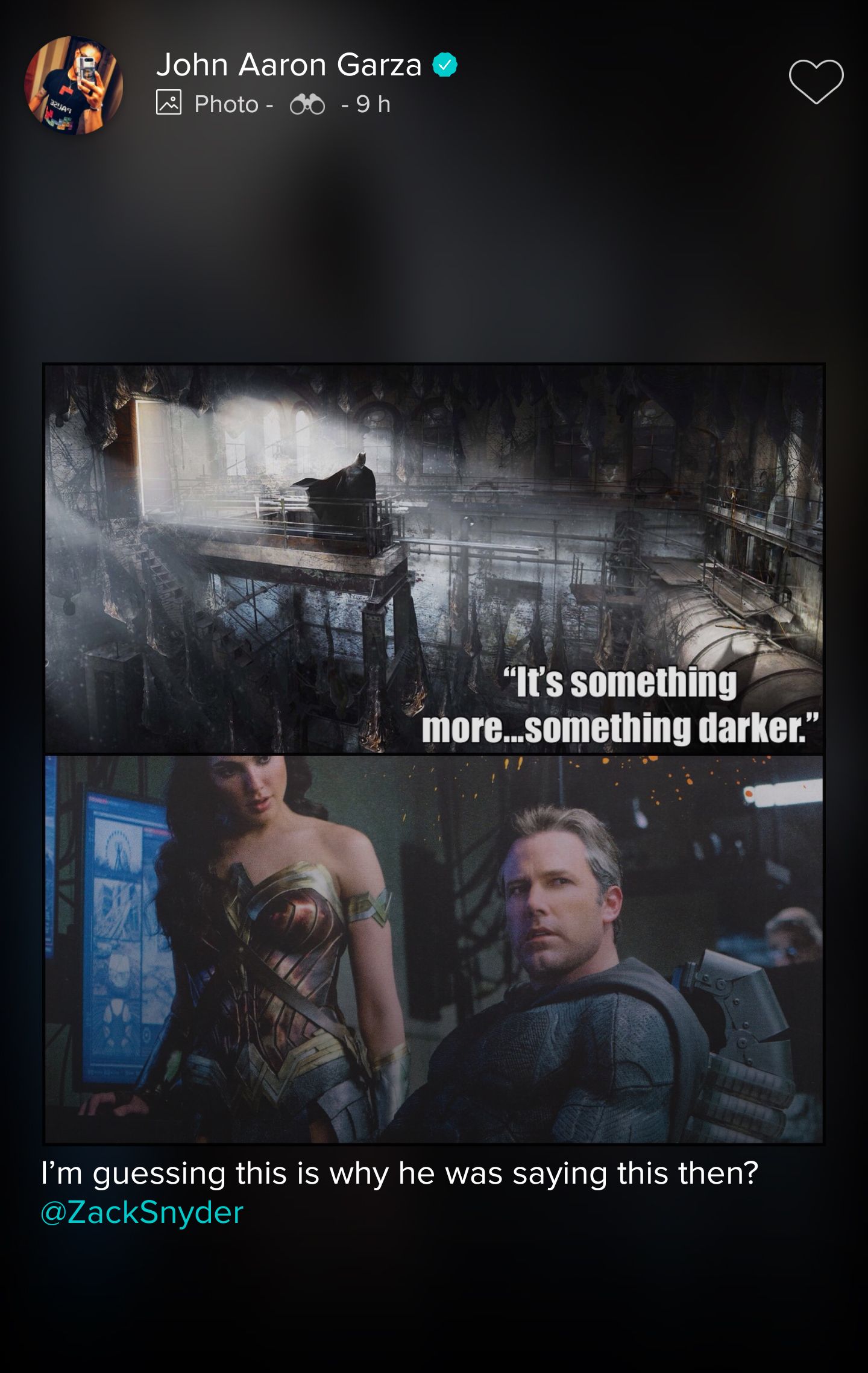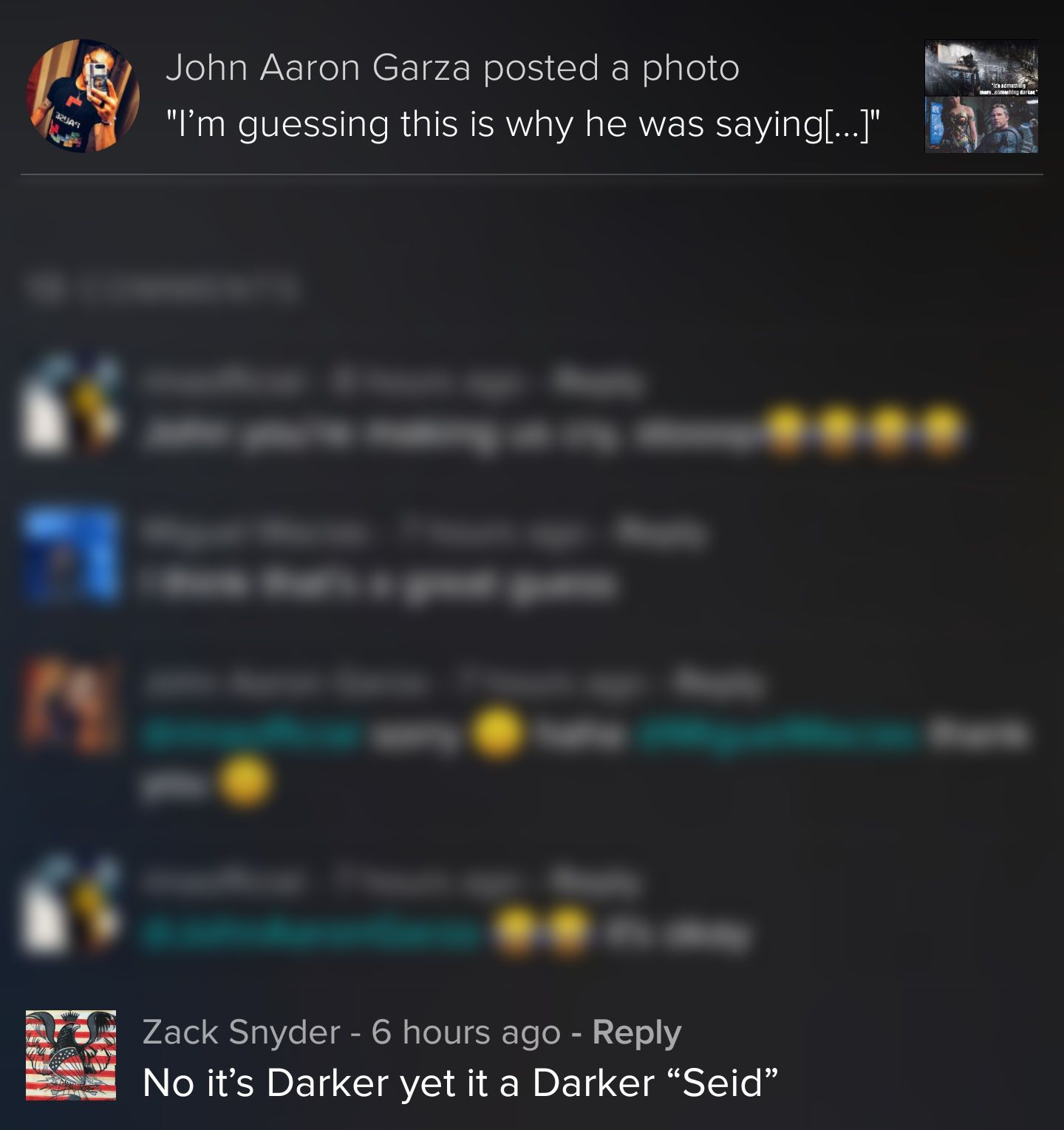 This particular quote from Batman wasn't the only tease for Darkseid that was trimmed down or glossed over in the movie. The much-discussed history or flashback sequence in the movie - in which the Amazons, Atlanteans, and Humans fought side-by-side against Steppenwolf's first invasion of Earth - laid the foundation for the Anti-Life Equation and Darkseid's seemingly inevitable appearance in the film. Unfortunately, Darkseid never came.
Piecing together information that had come out prior to the movie's release as well as after it hit home video, it was clear, especially considering Snyder's own storyboard art, that Darkseid was set to appear in the first movie in order to set up his role in the Justice League sequel. At this point, it's unclear if the DC villain will ever appear in the ongoing DCEU, but Ava DuVernay is currently developing a New Gods movie for DC Films, so it's entirely possible that the character could still show up outside of the Justice League movies - but that's something that, of course, remains to be seen.
Source: Zack Snyder (via Reddit)