Aquaman Passes Venom & Solo At Domestic Box Office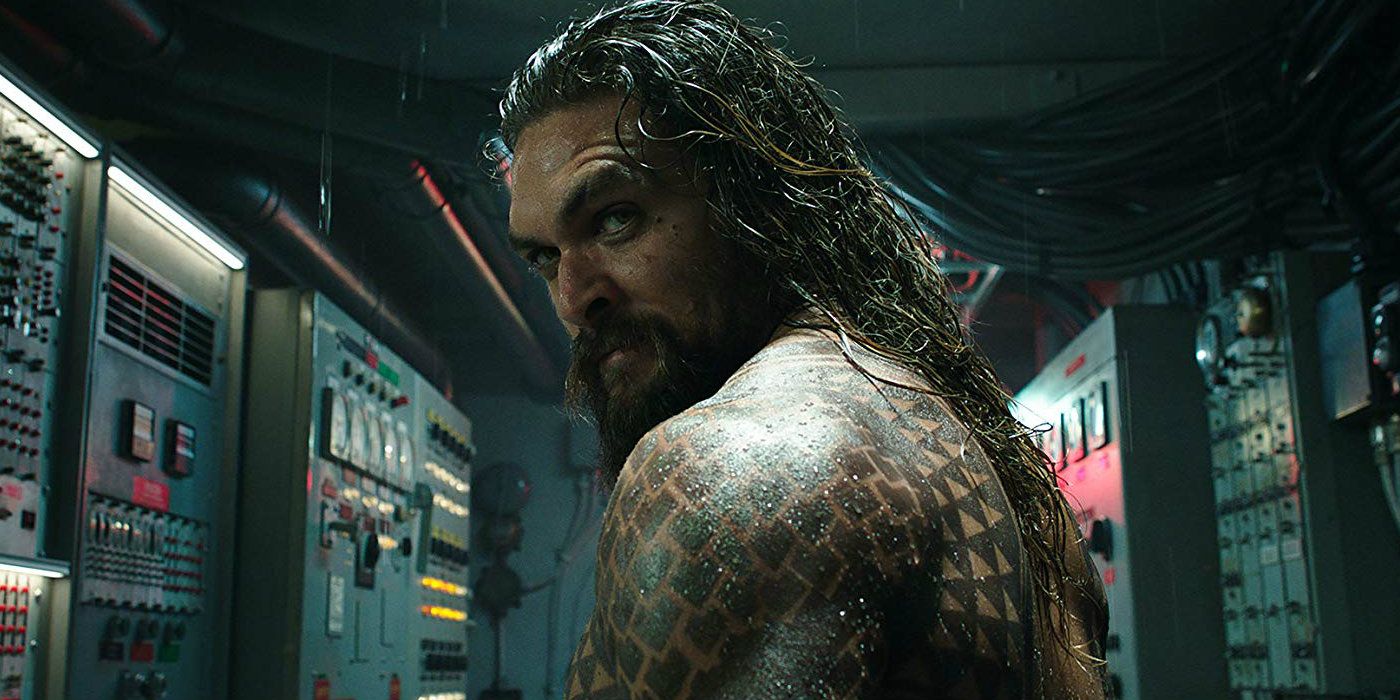 Aquaman has now passed both Venom and Solo: A Star Wars Story at the domestic box office. James Wan's entry into the DC Extended Universe proved to be just the comeback vehicle the franchise desperately needed after the letdown that was Justice League. Not only did Aquaman receive generally favorable reviews from audiences and critics, it (arguably more importantly) was a massive box office success. Despite a so-so opening domestically, Aquaman steamrolled everything internationally and has already made more than $750 million globally.
Even though its foreign numbers are much larger than they are Stateside, Aquaman hasn't exactly been a slouch in the U.S. Winner of two consecutive weekends (staving off high-profile competition in the process), the film continues to rise up the charts. It's now worked its way into the top 10 for the year.
Related: Aquaman Is The Film DC Needed (But Not The One It Deserves)
According to Forbes, has now earned $216.2 million during its domestic box office run. That puts it right above Venom ($213.2 million) and Solo ($213.7 million). Mission: Impossible - Fallout, which brought in $220.1 million over the summer, is next in Arthur Curry's sights.
While Aquaman currently ranks third on the DCEU's worldwide box office chart, it's still sixth (out of six releases) domestically. However, that seems poised to change in the near future. With the movie up to $216 million, it seems like a foregone conclusion it will pass Justice League ($229 million) soon. Additionally, Aquaman has a realistic chance of besting Man of Steel's domestic haul of $291 million. After the Christmas rush, the release calendar is slowing down these next couple of weeks, with nothing significant opening until Glass on January 18. Especially considering how well Aquaman is holding (it dropped only 22.6 percent in its second weekend), it should continue to be the favorite for the #1 position until Glass, padding its totals during the early January doldrums.
There was a point in time when it seemed like a long shot there would even be an Aquaman movie, yet alone one that was so successful commercially. This turn of events couldn't have come at a better time for the DCEU, seeing that Henry Cavill and Ben Affleck are reportedly on their way out. Gal Gadot's Wonder Woman has become the face of the franchise, but WB really needed another character to complement her. Fortunately for them, they found their second star very quickly and can now build an entire series around Arthur and the world of Atlantis. Whether director James Wan returns to helm the inevitable sequel is a question for another time, but there will definitely be more Aquaman soon.
Source: Forbes