Aquaman Magazine Cover Reveals New Look at Arthur Curry & Mera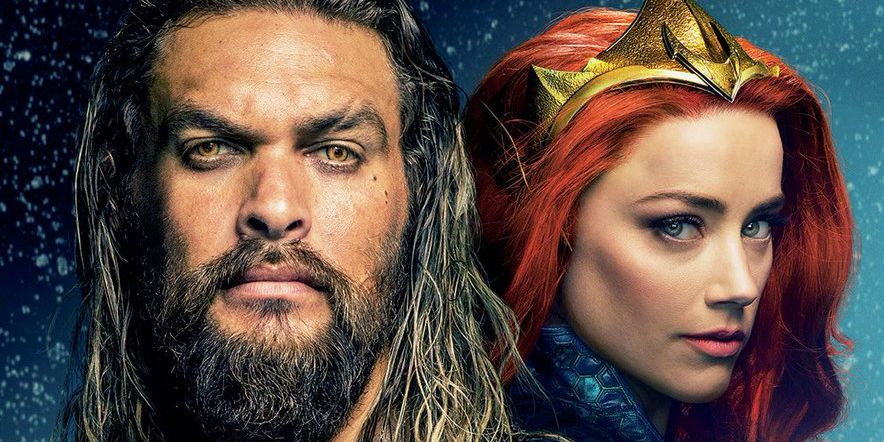 A new magazine cover for Aquaman shows another look at Arthur Curry (Jason Momoa) and Mera (Amber Heard). Momoa made his DC debut in a limited capacity in Batman v Superman: Dawn of Justice, but it was last year's Justice League that gave audiences a true introduction to his version of Aquaman. Most found his energetic portrayal to be a highlight of the film and only increased interest in his solo movie coming out this December. After just briefly seeing his home Atlantis, Aquaman will completely dive into the vast mythology and various characters that inhabit it.
While Aquaman will have plenty of scenes in the underwater kingdom, the main story will focus on Aquaman and Mera on an adventure. They're searching for King Atlan's trident in the movie and will grow closer as the story progresses. There may not have been much of a relationship between them in Justice League, but they're standing side by side in a new magazine cover.
Related: Aquaman's Underwater Scenes Are Nothing Like Justice League
Aquaman director James Wan revealed on Twitter the official cover for the November issue of Total Film, which puts Momoa and Heard front and center. With water falling behind them, the two Atlanteans stand tall next to each other. Aquaman is still in his rocker, leather heavy look, while Mera is seen in her traditional green suit.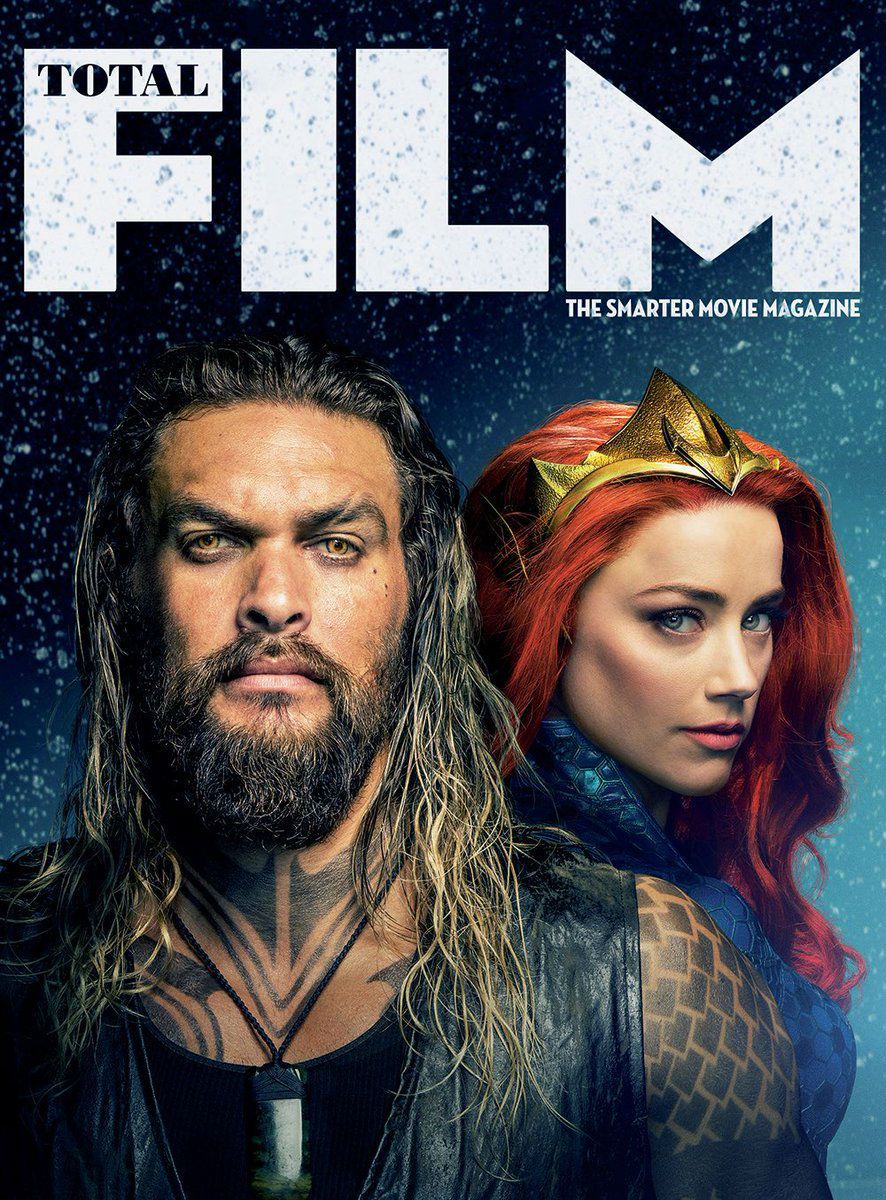 This may not be the flashiest magazine cover that's ever been made, but it's a solid one at least that focuses on the two main characters of Aquaman. The recently released official Aquaman poster has a much better design to it for instance. Unlike that poster or the extended Aquaman trailer that was released, Momoa is not shown here in the classic orange and green suit we know he'll wear. That costume may have made this cover pop a bit more, and also provide an up close look at the details.
We'll likely get plenty of other opportunities to see new looks of Aquaman in the coming months as WB and DC kick the marketing campaign into full gear. DC could still release a proper second trailer in the coming weeks before the movie launches, but it will be multiple TV spots that, as usual, should provide the most new footage. At this point, many have already made up their minds about whether Aquaman is a movie they're interested in seeing or not, so it may take a surprise reveal to really change the interest level at this point. But, there have been no signs that the movie had any major problems or studio interference, so hopefully Aquaman is going to end 2018 on a high note.
Source: James Wan