Aniara Trailer: Swedish Existential Despair - In Space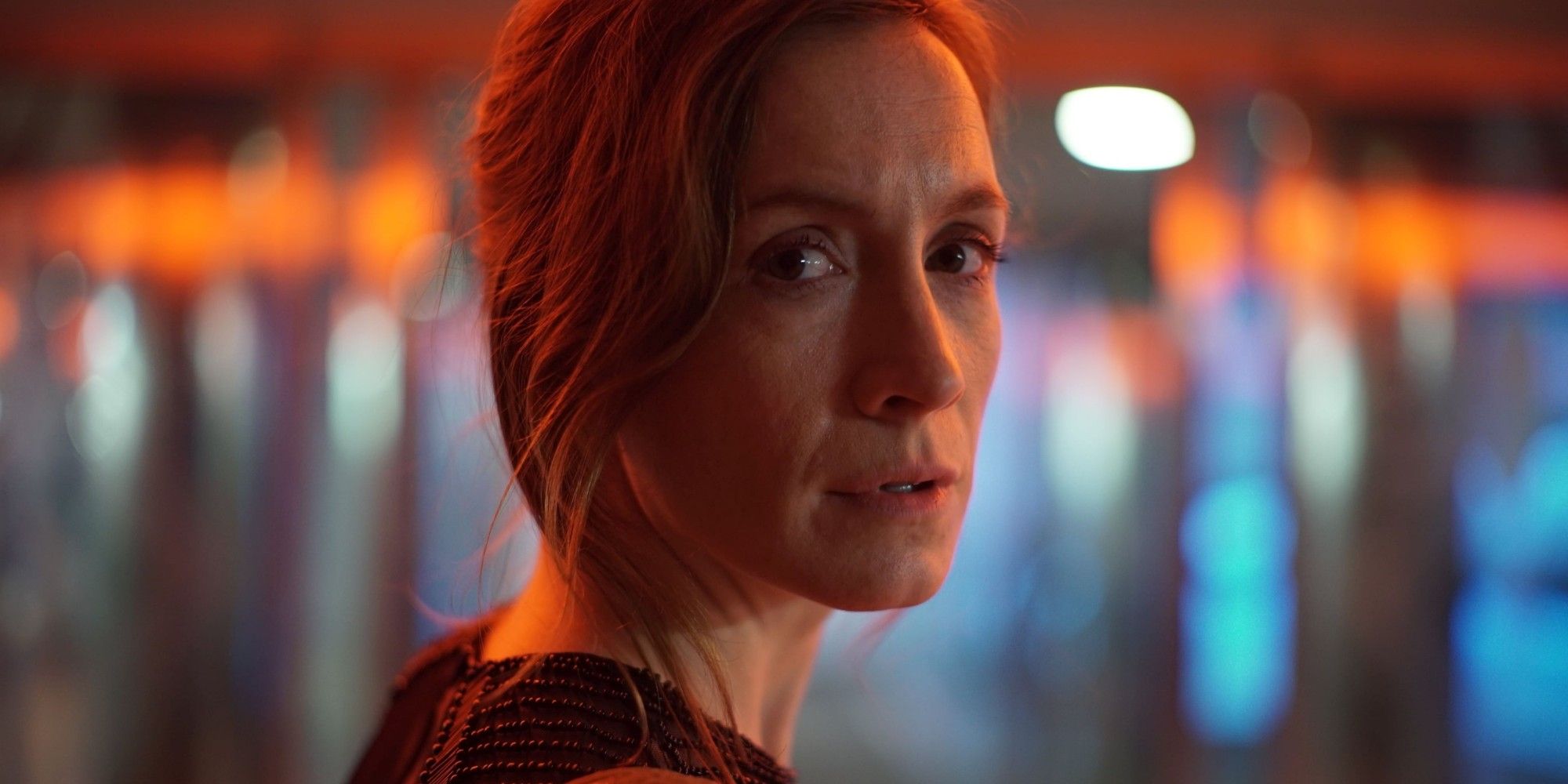 The U.S. trailer has arrived for the Swedish film adaptation of Nobel Prize winner Harry Martinson's sci-fi poem, Aniara. Published in 1956, Martinson's original work tells the story of a colonist spaceship headed for Mars that is knocked off-course, sending its crew plummeting into existential despair. The term "Aniara" itself comes from a Greek word that basically means "sad" or "in despair", which is only fitting given the subject matter. Martinson's poem was turned into an opera back in 1959 and has since inspired a handful of Swedish rock music albums, in addition to the Swedish-language movie.
Aniara, like the original poem, follows a spaceship of human settlers headed to Mars as it loses its way, sending its consumer-minded passengers spiraling into despair as they try and understand their place in the universe. The project, which marks the feature debut for writer-directors Pella Kagerman and Hugo Lilja, premiered at the 2018 Toronto International Film Festival last September and has screened at a few more festivals since then (including, the Göteborg festival in Sweden). Magnolia Pictures is now getting its marketing for the film underway, ahead of its theatrical run this May.
Related: Midsommar Trailer: The New Nightmare From the Director of Hereditary
The Aniara trailer was made available today, as you can see in the space below. Magnolia intends to release the film on May 17, where it will serve as counter-programming to blockbusters like John Wick: Chapter 3 - Parabellum (which open the same day) and Detective Pikachu (which arrives a week earlier).
So far, the critical response to Aniara has been noticeably mixed. While the film has been celebrated by some critics for its ambitious storytelling and captivating vision of life aboard an elaborate vessel in outer space, it's been dismissed by others for being pretentious and, quite frankly, a bit of a bore to watch. Both reactions are understandable, based on what the movie's trailer has to offer. This is very clearly an exercise in European arthouse filmmaking and the result of two directors taking some big swings with their first time at-bat (on a feature-length project, that is). It's hard to imagine a scenario where a film like that doesn't end up being a little polarizing, at least.
Aniara should be in safe hands at Magnolia, as far as its theatrical run is concerned. The company specializes in distributing foreign-language and independent productions, with their recent films including the Oscar-nominated documentary RBG and celebrated films like the Icelandic comedy-drama Woman at War. They know there's very much a market for this type of niche genre fare and will do their part to make the film available to anyone who's in the mood for some Swedish existential despair... in space.
Aniara hits theaters on Friday, May 17.
Source: Magnolia Pictures