American Horror Story Season 9 Teaser Confirms '1984' Title, Slasher Theme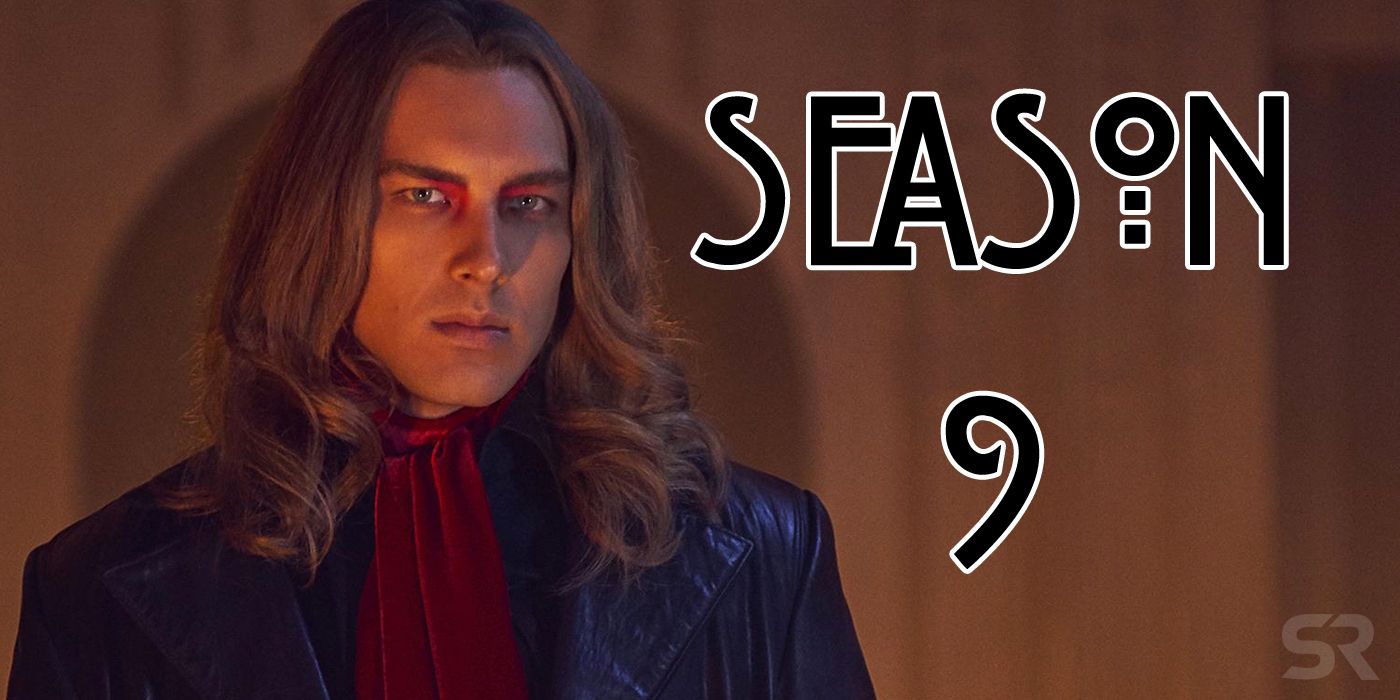 American Horror Story season 9 is officially titled 1984, according to a teaser released by series creator Ryan Murphy. After season 8 saw the return of fan-favorite characters, the upcoming installment is expected to go in a new direction. The FX horror anthology series is already renewed for a season 10 set for a 2020 debut.
Murphy tends to use the same set of core cast members for each installment of American Horror Story, despite the fact that the theme and plot differ each season. Sarah Paulson, Evan Peters, Jessica Lange, Lily Rabe, Kathy Bates, and Emma Roberts are just a few of the names featured in multiple seasons. Murphy typically plays coy when it comes to plot details ahead of new seasons. Sometimes the series creator doesn't reveal any secrets until right before the season premiere.
Related: What to Expect from American Horror Story Season 9
Murphy took to Instagram to share a video that revealed the official season 9 title. American Horror Story: 1984 will look to pay homage to the beloved slasher genre of horror films. The '80s was an exciting time for horror as Friday the 13th premiered in 1980. The year 1984 also saw the debut of A Nightmare on Elm Street, Children of the Corn, and Silent Night Deadly Night.
The video, which also confirms a fall release date, features a young woman running through the dark woods while being chased by a man with a knife. The man with stringy long hair is wearing lots of leather, almost looking like an executioner. The woman runs into a cabin and is overcome with fear. After she closes the door behind her, the knife comes through the door right next to her head. The title AHS: 1984 then flashes on the screen.
So far, only Roberts and newcomer Gus Kenworthy are confirmed to appear in the new season. Peters, who has appeared in every other season thus far, will surprisingly sit this installment out. Paulson, who is also a mainstay for the series, is expected to return for season 9. The rest of the cast will undoubtedly be announced as the season gets closer.
Even though AHS has had no shortage of murder and serial killers throughout its first eight seasons, the slasher genre is uncharted territory. The series has traveled back to different decades, but never the 1980s. It will be exciting to see the cast fully embrace the 1980s culture that made that decade of horror so popular.
Murphy is certainly a busy man as of late. Besides working on American Horror Story, Pose, and 9-1-1, his new comedy, The Politician, is set to hit Netflix in late September. Murphy is also executive producing Ratched for Netflix. The series is based on One Flew Over the Cuckoo's Nest and stars AHS alum, Paulson.
Next: Ryan Murphy Says Coven Witches Will Return to American Horror Story
Source: Ryan Murphy/Instagram