25 Crazy Details Behind The Making Of Hocus Pocus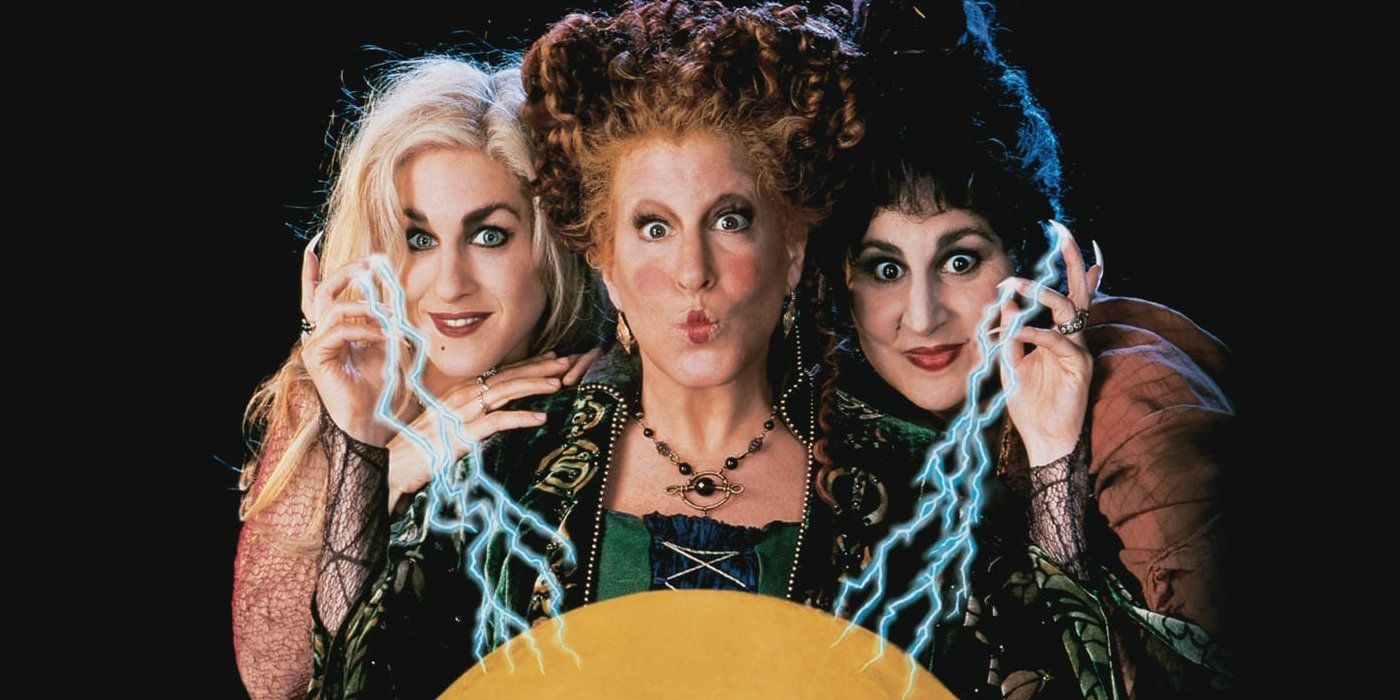 This year marks the 25th anniversary of the favorite cult classic Halloween movie Hocus Pocus. Countless fans rewatch this movie every year around Halloween, and even if you're not a big fan it's a hard movie to miss. Hocus Pocus plays on TV stations throughout the fall, and we still see Halloween costumes of the Sanderson sisters every year.
What turned this Disney kids movie into the phenomenon it is today? It could be Bette Midler, Kathy Najimy, and Sarah Jessica Parker starring as the loony Sanderson sisters - witches brought back to life in Salem, MA in order to suck the souls from all of the children. Maybe it's the corny jokes and outlandish musical numbers that make Hocus Pocus so memorable, or maybe it's just the nostalgia. Whatever it is, Hocus Pocus has definitely stood the test of time with audiences.
There are tons of details that went into the making of Hocus Pocus. We'll explore Easter eggs you may have missed while watching the films, and also behind-the-scenes secrets the cast has shared over the years. Surprisingly, like many cult-classics, Hocus Pocus originally was not received well, or even a popular film. Years later, things have clearly changed, and Hocus Pocus has solidified itself in movie history. So much more went into the making of Hocus Pocus than meets the eye, and that is likely what makes the movie so special and beloved to this day!
Here are 25 Crazy Details Behind The Making Of Hocus Pocus.
25

The Sanderson sisters were originally the main characters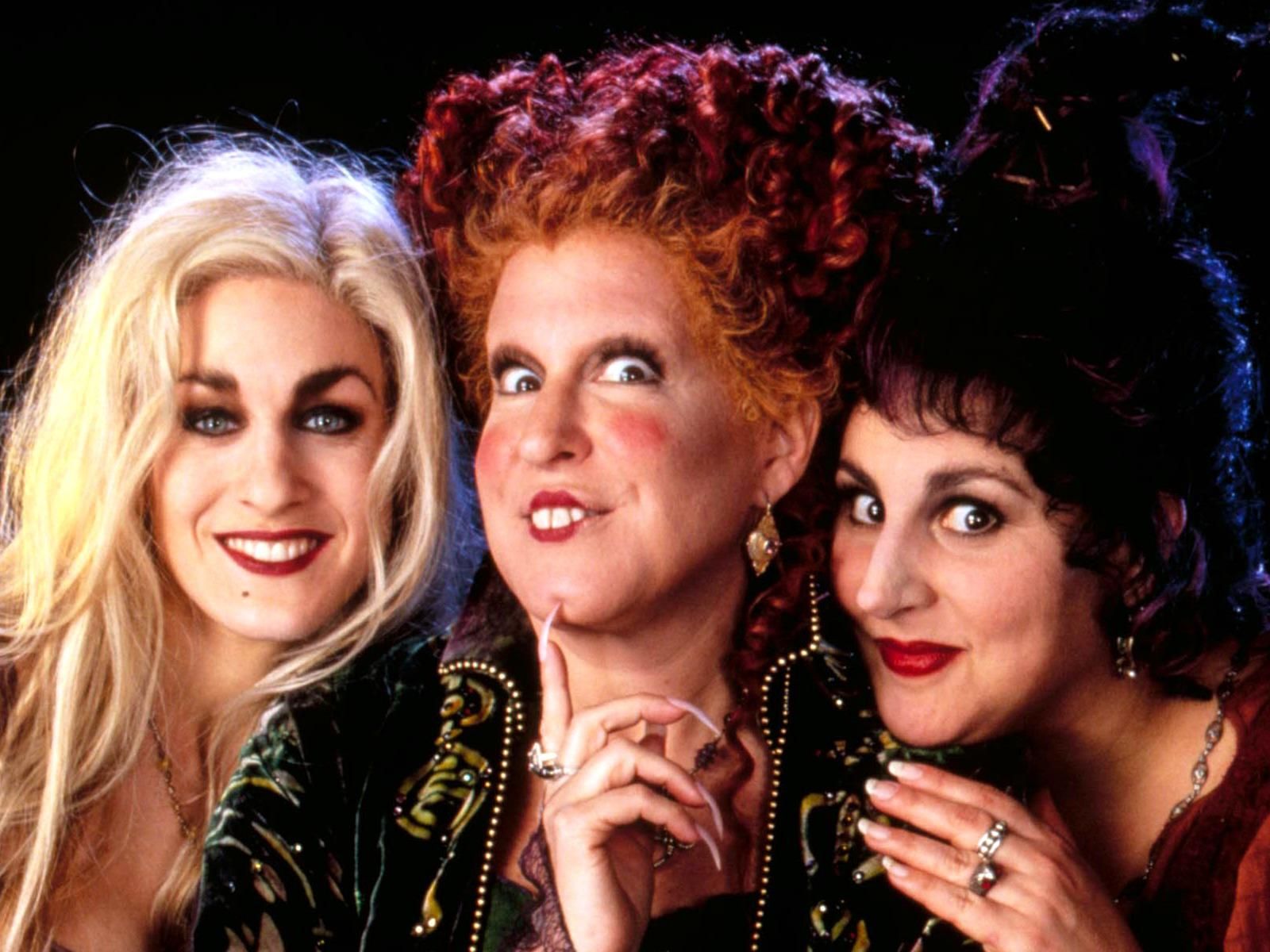 Believe it or not, Hocus Pocus was almost a very different movie all together. In an interview with SyFy Wire, Kathy Najimy who plays Mary Sanderson revealed that the movie was "cut and edited completely differently than it was filmed."
Najimy says that there are as many as "five huge scenes with the witches that never made the movie."
The reasoning for this big change? According to Najimy, Disney decided the movie should be more family and kid-friendly, so they made the story involve the kids just as much, if not more, than the witches.
24

Bette Midler's cursing was improvised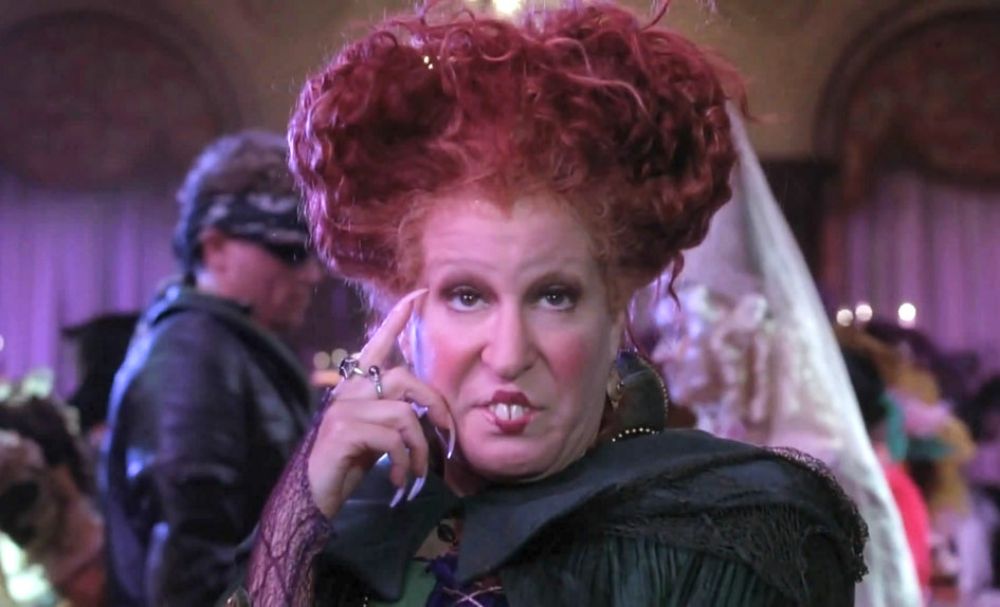 There's no question that Winifred Sanderson - played by Bette Midler - has some memorable dialogue in Hocus Pocus. Phrases like "thundering oafs" and "maggoty malfeasance" are among her many old-timey quips.
While the writers definitely had a hand in this, it turns out that Midler actually did too! It was revealed during a D23 and Creature Features panel that Midler would have assistants follow her around set with dictionaries of old curse words. Midler's equally dramatic and hilarious interpretation of Winifred makes us doubt that anyone else could have come close to playing the part this well.
23

They mingled with the Home Improvement cast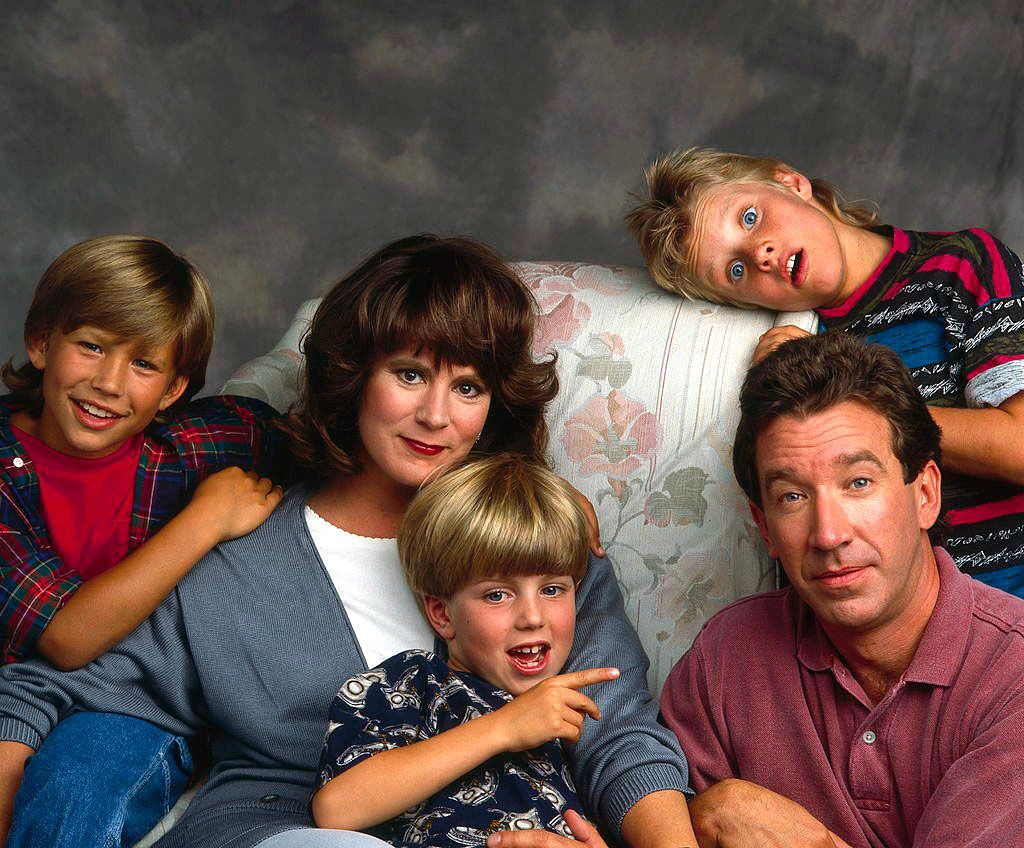 Vinessa Shaw who plays Allison in Hocus Pocus shared some fun on set memories with ABC. She remembers that while Hocus Pocus was filming, the popular TV show Home Improvement was actually filming at the same time on the same lot! Shaw says her favorite memories involve the friends she made. "The kids of 'Hocus Pocus' and 'Home Improvement' were on the lot and high-fiving each other," she said.
Between hanging out with the Hocus Pocus cast and fellow actors on the lot, the fun was endless.
"We really just had the best time," Shaw remembers.
22

Rosie O'Donnell almost played Mary Sanderson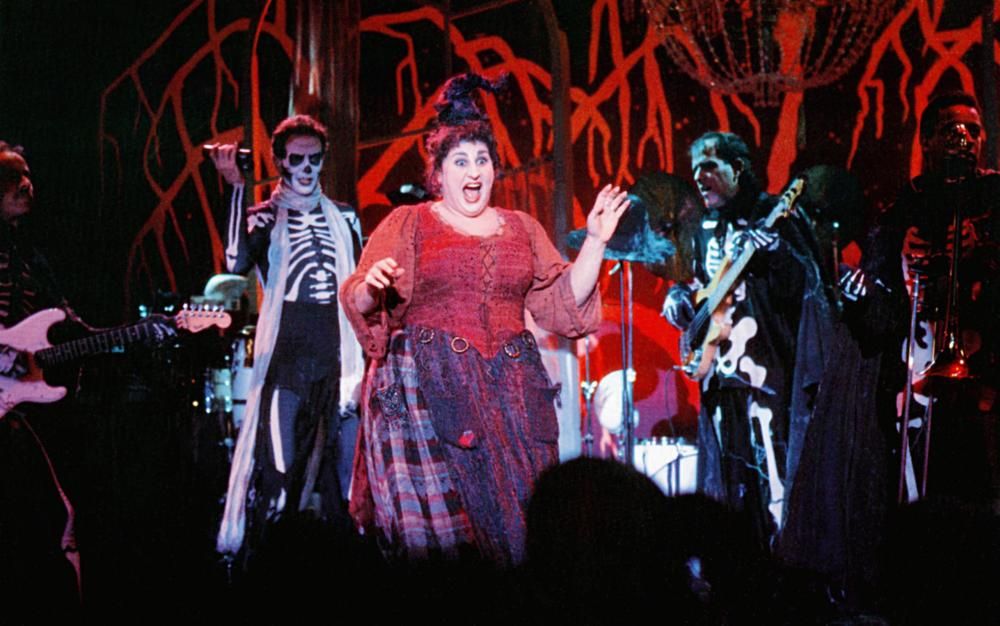 Can you imagine not having Kathy Najimy as the hilariously awkward Sanderson sister, Mary? Well, it almost didn't happen! Believe it or not, Rosie O'Donnell was offered the role, but ultimately did not play the part.
While O'Donnell is a very funny woman, we're glad Najimy got the part. Mary Sanderson isn't the only character who was almost played by another big name. Leonardo DiCaprio was actually offered the role of Max! He declined and instead went on to play Arnie in What's Eating Gilbert Grape? Both movies are huge classics, so it all worked out in the end!
21

Thora Birch had a problem with Binx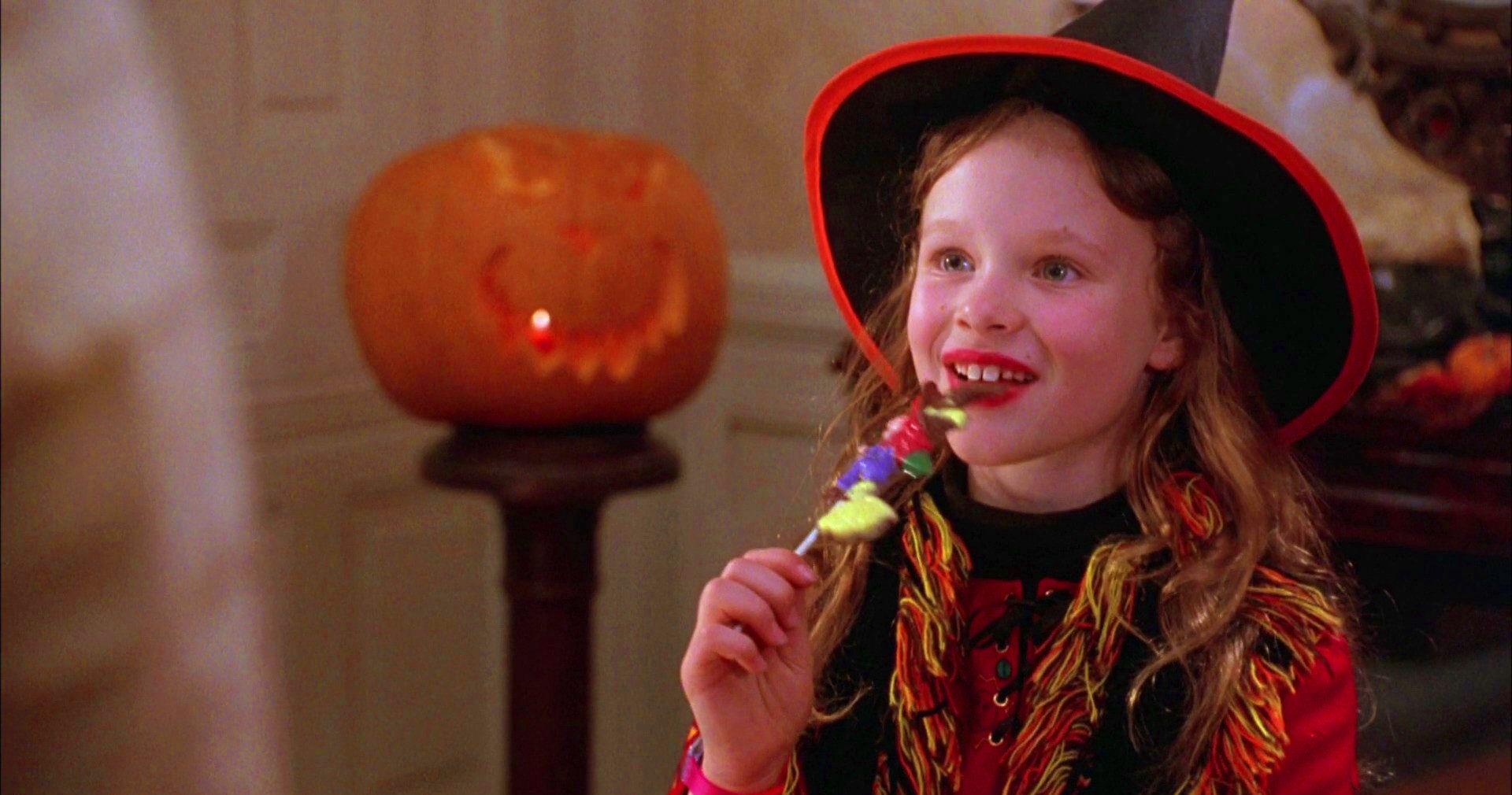 Thora Birch looked back at her time on the Hocus Pocus set with ABC News and remembers specifically her struggles with Binx the black cat - or should we say "cats."
Binx was actually played by multiple cats who each had a certain skill.
"There were a number of live cats," Birch remembers, "animatronic cats [too] - the thing with the cat was a toss-up. You never knew what would happen." She admitted that even though her character Dani was in love with Binx, it simply was not her favorite part of filming.
20

Doug Jones had real moths in his mouth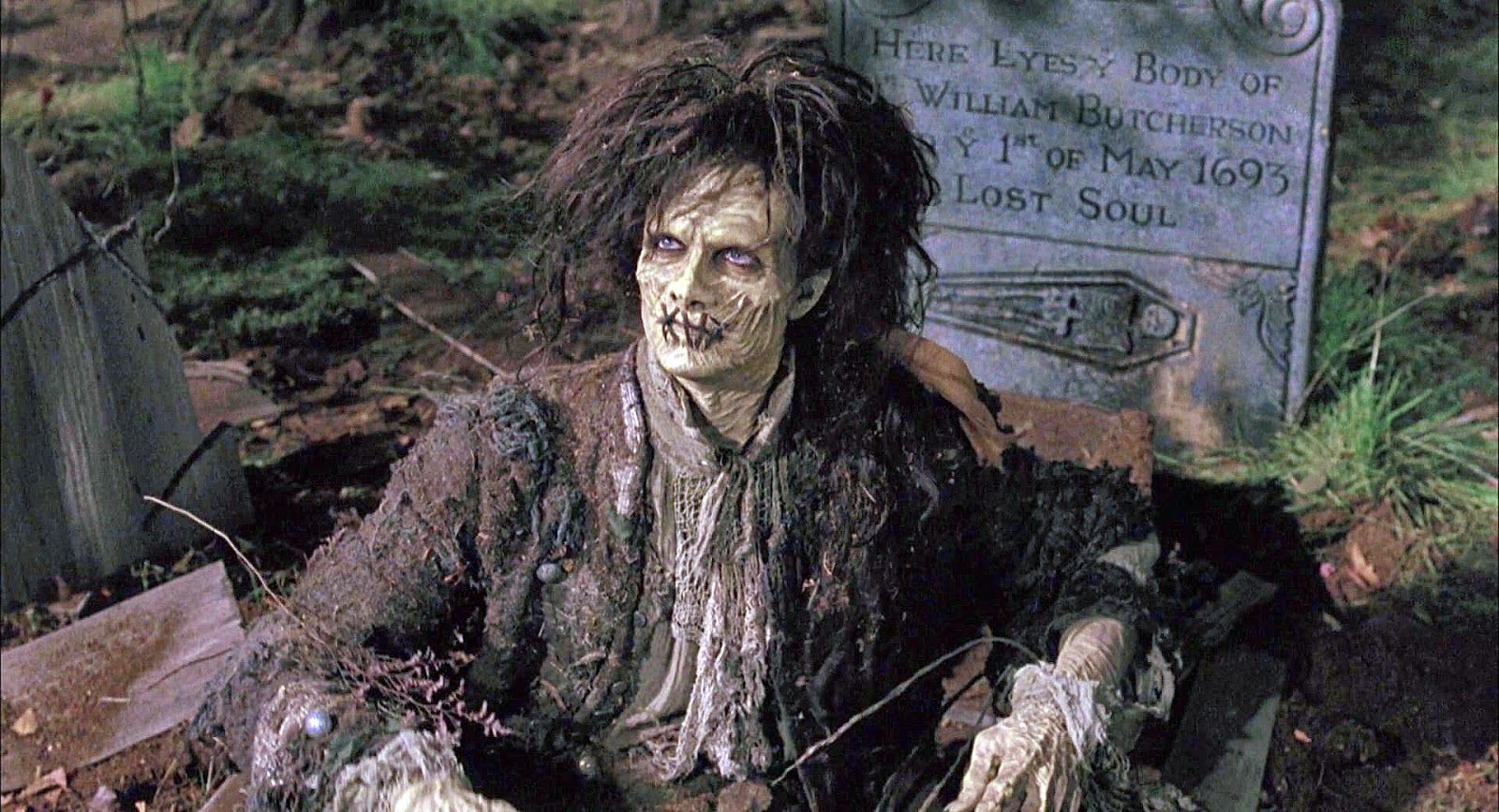 Bill Butcherson, aka Billy the zombie, played by Doug Jones may not have many lines or much screen time, but his role is just as memorable as the rest.
In his big moment where he cuts open his mouth and finally gets to speak, we see moths come flying out. Usually something like this is accomplished with special effects, but not this time! Jones admitted during a Q&A that the moths flying out of his mouth were, in fact, real! Someone actually set moths on his tongue so he could cough them out. Talk about being dedicated to your role!
19

Old Disney costumes were used on set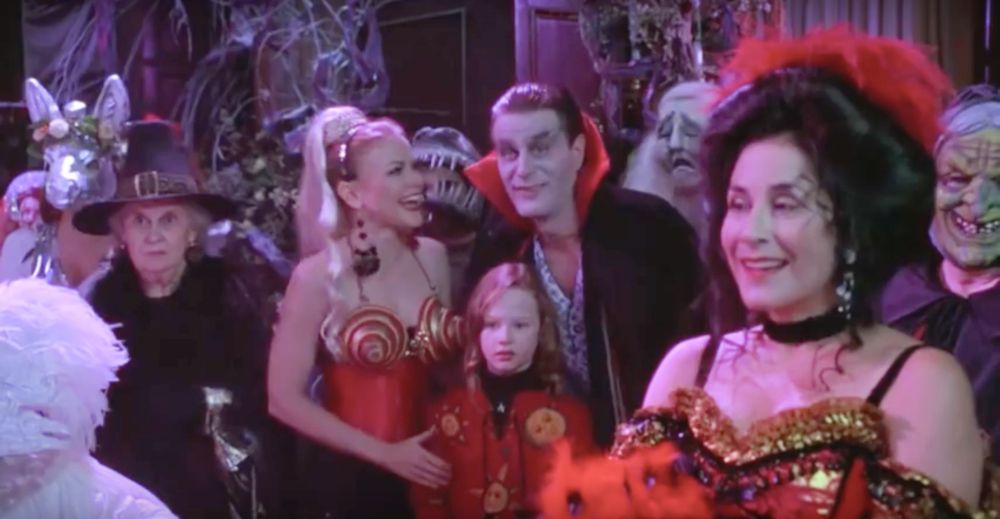 The costume designer for Hocus Pocus, Mary Vogt, let us in on some behind the scenes secrets that you may not have noticed before. During the part scene, for instance, you'll notice that Vogt used costumes from previous live-action Disney Movies.
There are pirate costumes from Treasure Island, as well as costumes from The Sword and the Rose, The Island at the Top of the World, and Tron.
Vogt even incorporated costumes from Bette Midler's TV movie Gypsy, which Midler also references during the same scene. Regarding if Midler noticed the costumes, Vogt said, "she was probably too busy doing her own thing to think about it."
18

Thora Birch crushed on Sean Murray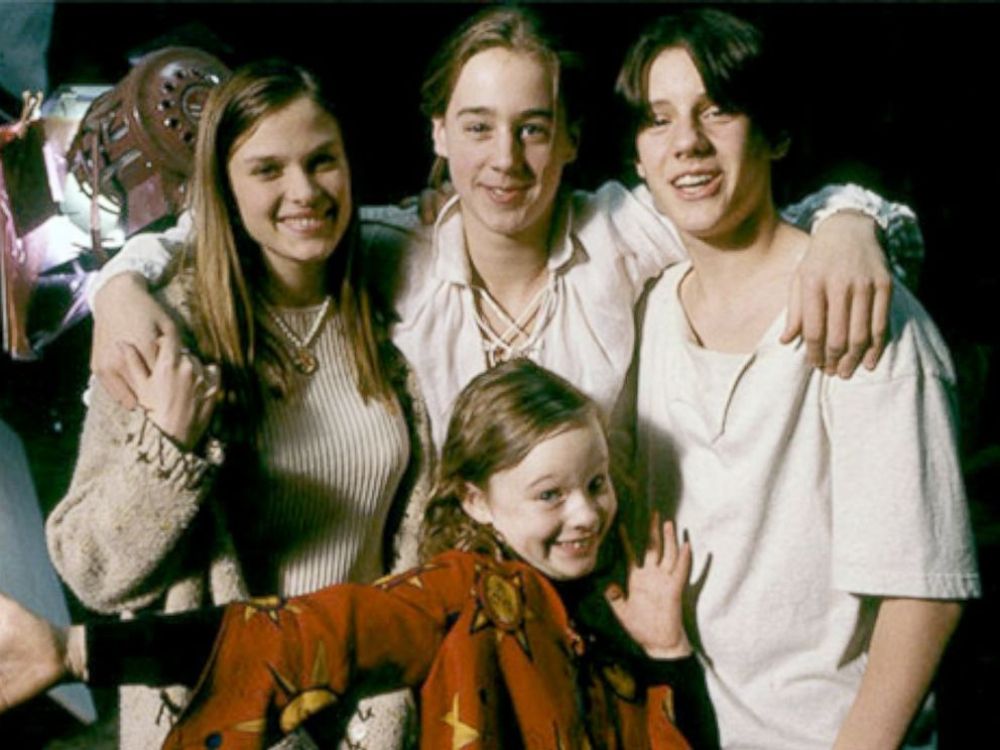 It seems like young Thora Birch had a bit of a crush on Sean Murray. While reminiscing about times on set, Murray recalls times when the kids in the cast did their home-schooling.
"We'd be on and off with the set teacher in the trailer," Murray said, "[Thora] would write little hearts on the paper I was working on. If you mention it to her today she'll say 'Oh no, I didn't do that.'" It's great to hear that the kids got along so well on set, and made time for their schooling too!
17

Doug Jones improvised Billy the Zombie's lines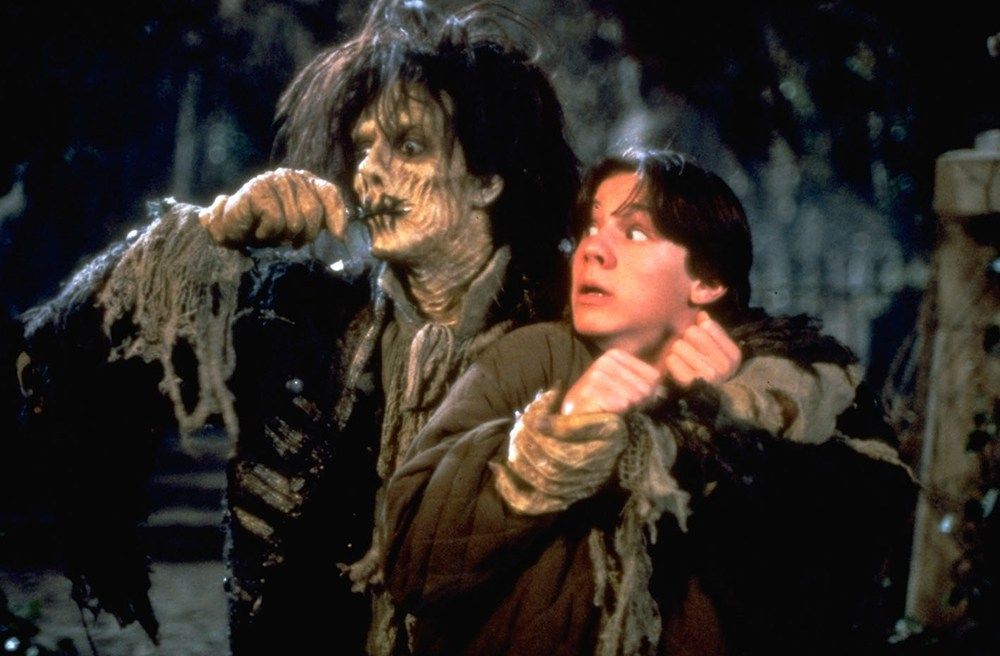 Doug Jones not only did a great job as Billy the zombie, improvised all of his lines too! When Jones finally cut his mouth open, according to the script he was supposed to call Bette Midler's character a bad word. Jones, however, was not comfortable with this.
We can all thank Jones for the iconic line still quoted by fans today: "Wench! Trollop! You buck-toothed, mop-riding, firefly from hell!"
"I told [Kenny Ortega], I'm not comfortable just throwing the B-word out when our audience is going to be kids expecting a Disney happy movie," Jones told Buzzfeed.
16

The budget was tight
Costume designer Mary Vogt talked about how the budget was spent when it came to costumes - and almost all of the budget was used on the Sanderson sisters outfits. When it came to the Halloween party scene, on top of reusing Disney costumes, Vogt had to do some DIY of her own.
Dani and Max's mom Jenny, played by Stephany Faracy, wore a memorable Madonna costume, cone bra and all. "It was supposed to look slightly homemade," Vogt said, "I look at that now and I'm embarrassed, it looks so cheesy." Thankfully it was meant to be a homemade costume in the film, and audiences were none the wiser!
15

Sarah Jessica Parker actually sings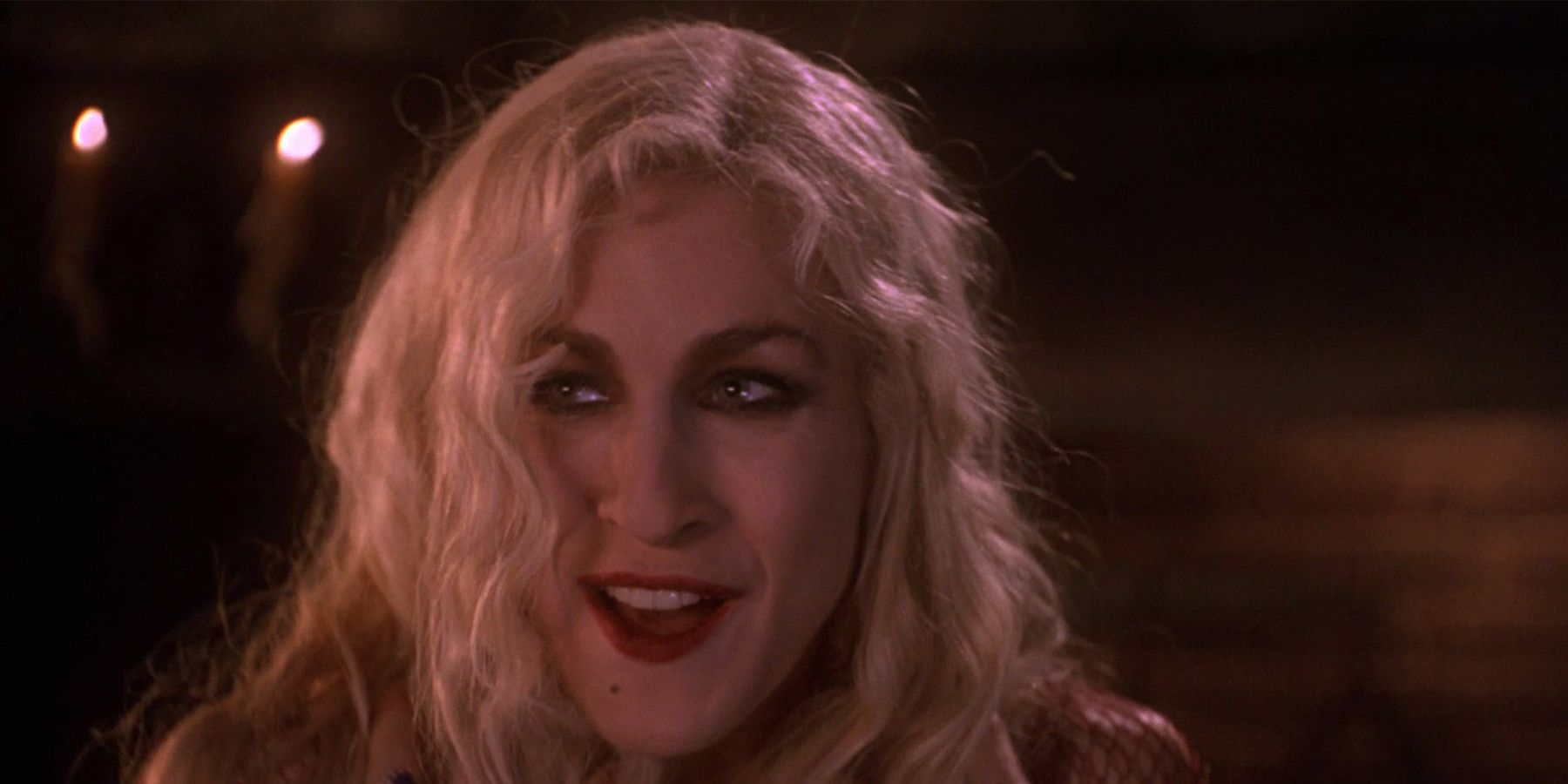 When it comes to singing scenes in films, it's always a question of whether or not the actor is actually singing or not. Often times voiceovers are used, and while it's clear that Bette Midler did all of her singing, fans speculated about Sarah Jessica Parker's performance.
It turns out that Parker did in fact sing "Come Little Children", and did a great job with it too.
Parker is no stranger to singing; she played Annie on Broadway, among other roles. You can even see Parker singing in an episode of Glee!
14

Allison's house is a famous museum in Salem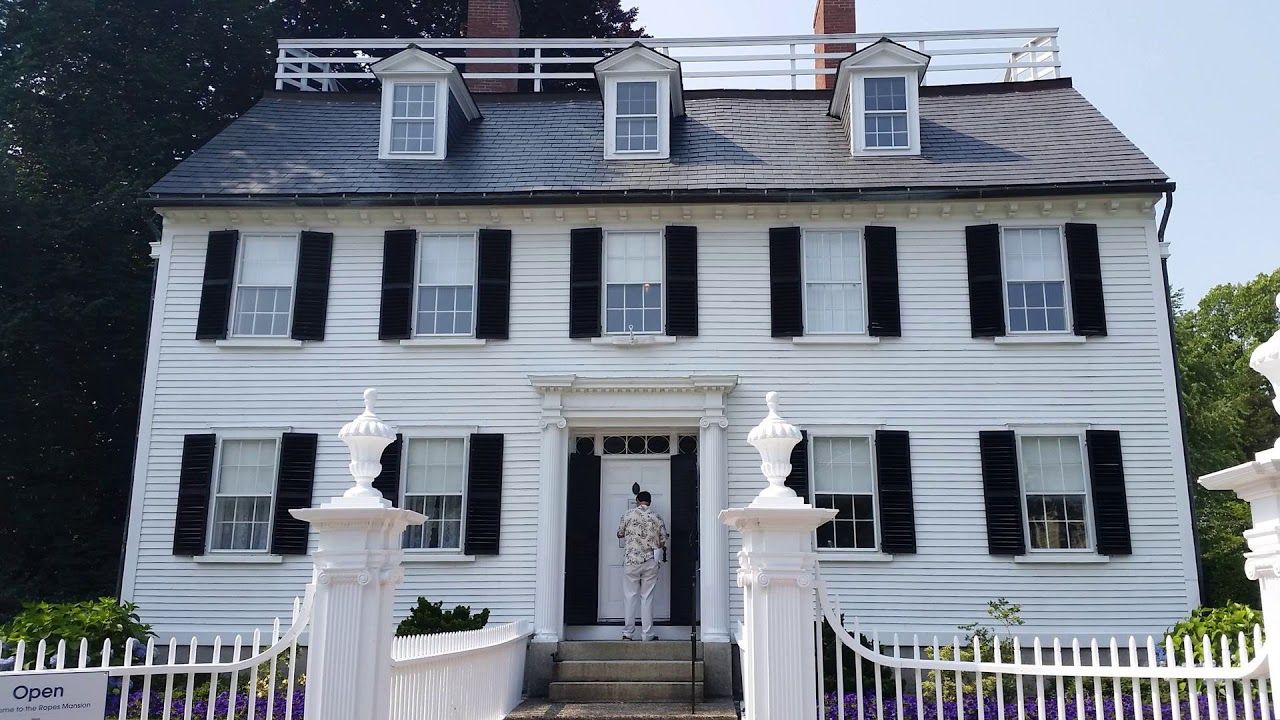 One thing that makes Hocus Pocus feel so authentic is the fact that a good portion of it was actually filmed in Salem, MA. The elementary school is a Salem school, and the Town Hall where the big party is thrown is local to Salem too. Most interestingly, though, is Allison's home - the Ropes Mansion.
The Ropes Mansion is now also a museum. It was originally built in the 1700s and has been occupied by the Ropes family for generations. Some dark family events add a spooky element to this popular Salem tourist stop.
13

"Satan" and his wife are brother and sister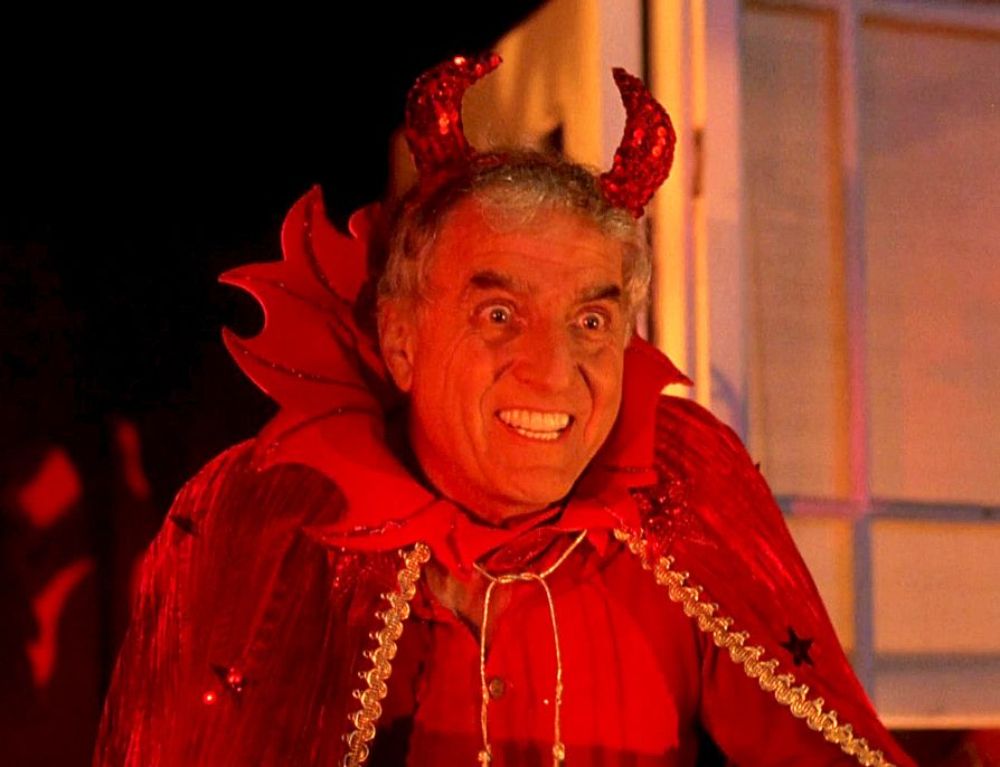 Hocus Pocus is full of fun Easter eggs, Garry Marshall being one of them. When the Sanderson sisters happen upon a house where they think they have found Satan and his wife, it is none other than director Garry Marshall who plays the man dressed as Satan.
Gary Marshall has famously directed both Pretty Woman, Runaway Bride, and The Princess Diaries movies.
He is known for making small appearances in his own films and including his family in roles too. This time he wasn't directing, but Gary and his sister Penny Marshall played alongside each other as a couple.
12

It came out in the summer, not Halloween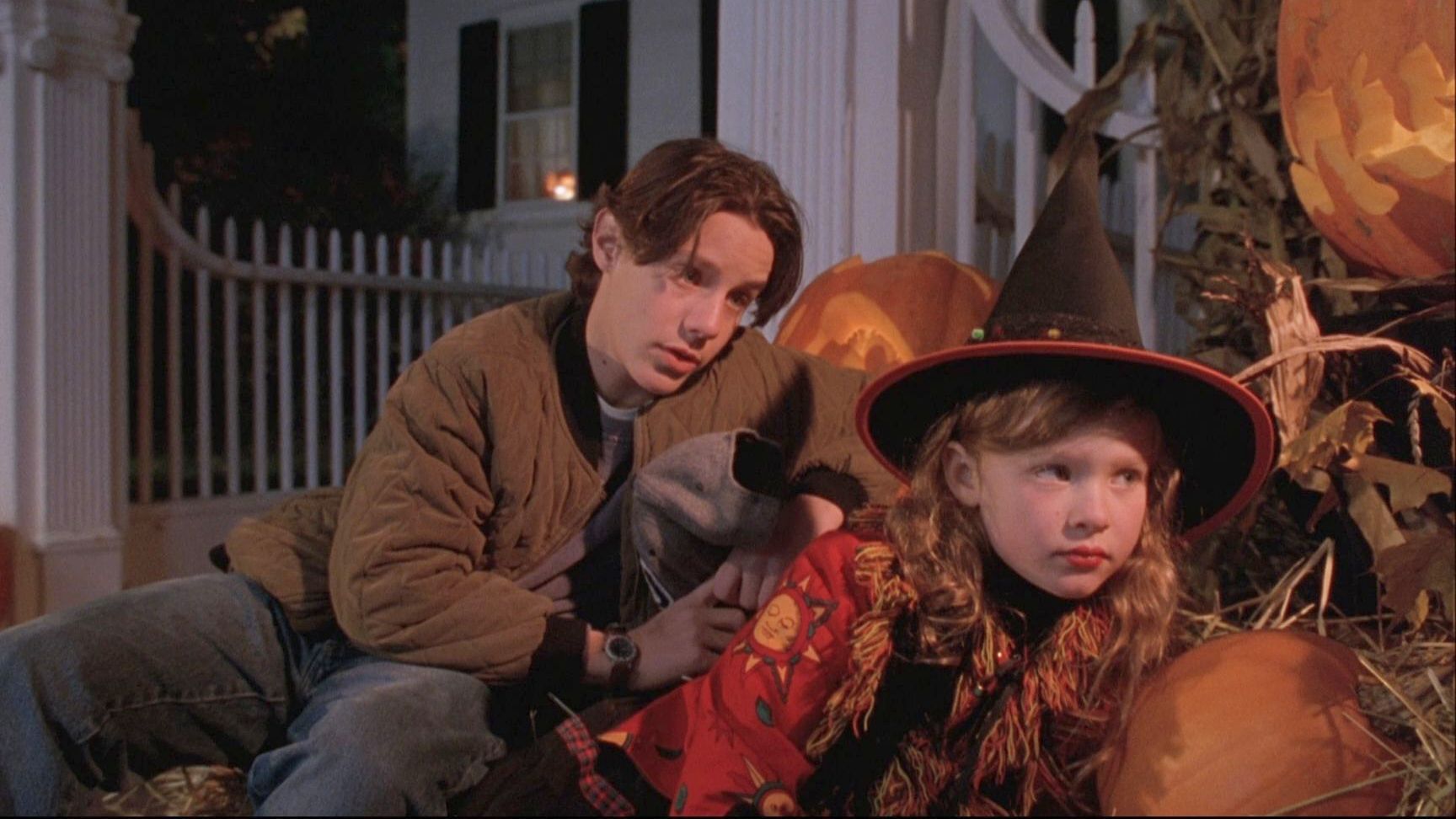 It seems like the perfect time of year to release such a Halloween centric movie would be in the fall, right around Halloween, right? Believe it or not, Hocus Pocus was released July 16, 1993 - nowhere near Halloween.
In fact, the movie didn't do so well at its original release. Famous critic Roger Ebert only gave the movie one star, and described it as "attending a party you weren't invited to, and where you don't know anybody, and they're all in on a joke but won't explain it to you." Many cult classics don't wow audiences the first go around, and Hocus Pocus was one of them.
11

Kathy Najimy is a Bette Midler super-fan
While everyone on set was likely thrilled to work along-side Bette Midler, Kathy Najimy was especially excited. "My whole life, I had been a really sycophantic fan of Bette Midler's," Najimy told Syfy Wire.
Many people claim to be Midler fans, but Najimy is the real deal.
"I had broken in backstage on Broadway, in Los Angeles, into the theater. I had done a singing telegram to her from somebody else that was really from me," she recalls. Najimy says that she slowly revealed her crazy fan status to Midler who eventually started realizing that "her co-star sister was her stalker."
10

Director Kenny Ortega also directed High School Musical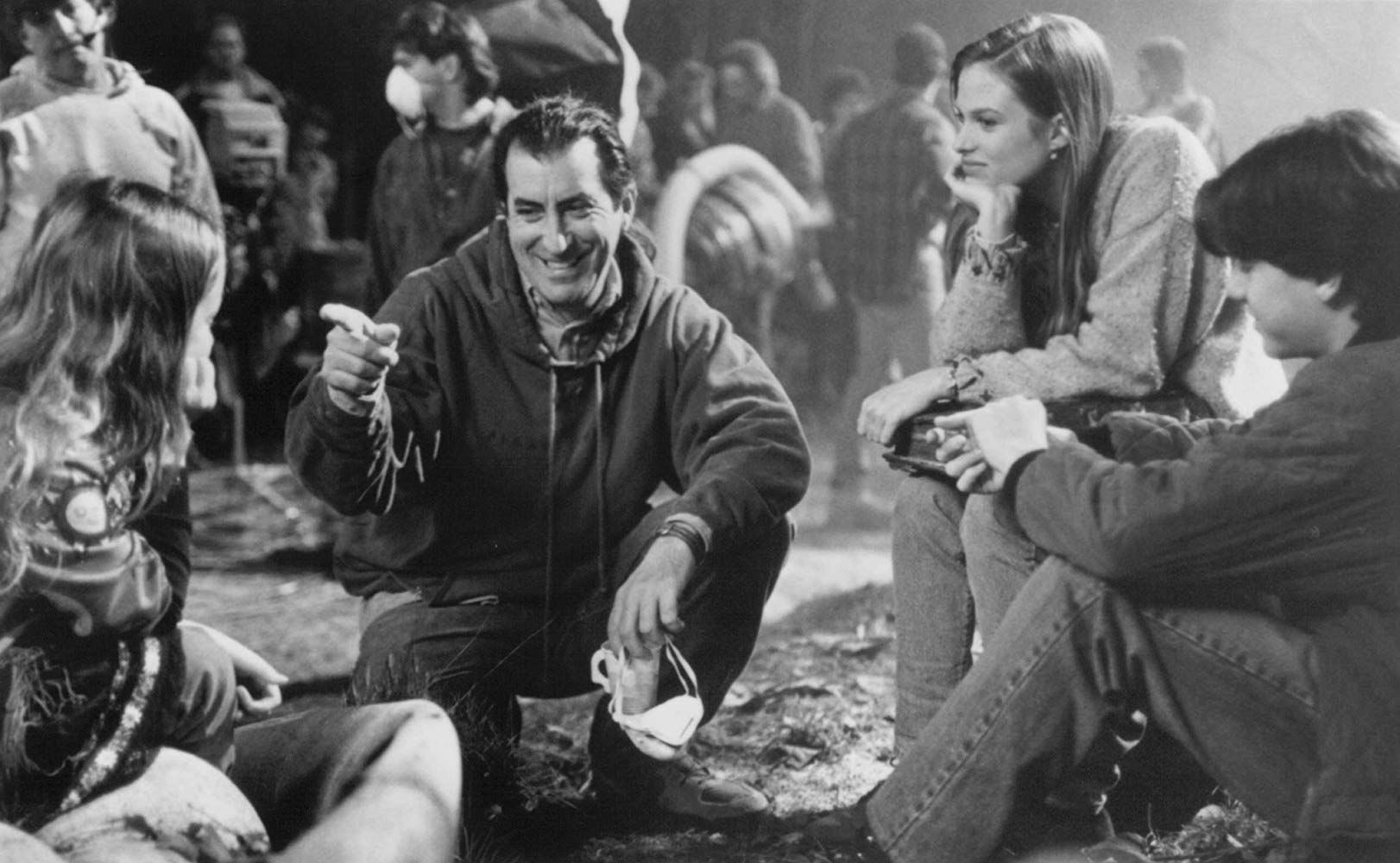 When you consider the physical comedy and musical numbers in Hocus Pocus, it makes a lot of sense that director Kenny Ortega was behind it all. Ortega is known for directing all of the High School Musical films, as well as Newsies and Michael Jackson's This Is It documentary. It's safe to say he knows what he's doing when it comes to music and choreography.
Ortega was sure to pay close attention to the physical aspects of the role. "We rehearsed for a month," Kathy Najimy recalls, "because there was flying and dancing and singing."
9

Mary Sanderson's animal inspiration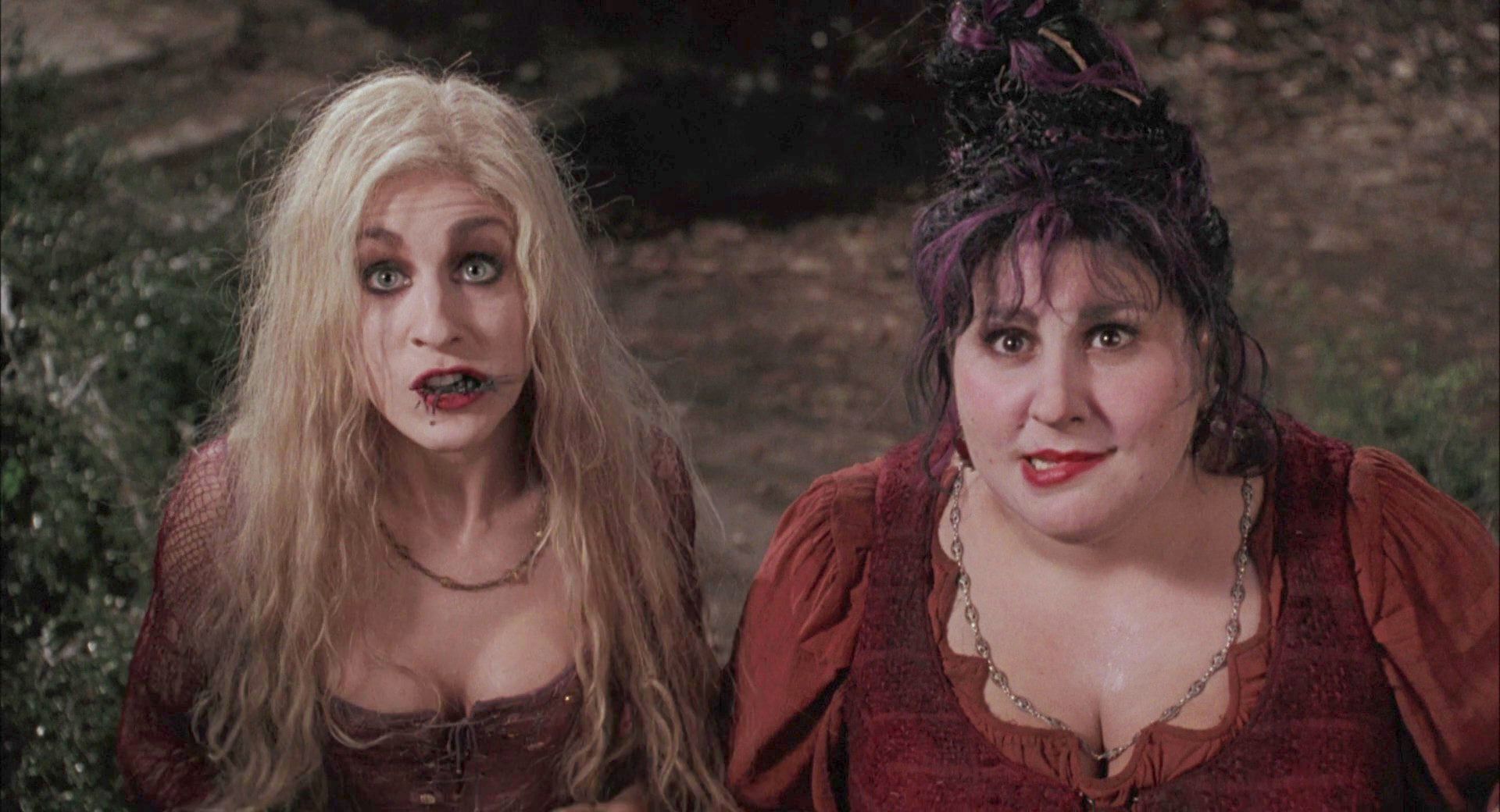 Kathy Najimy admits that she struggled with her character Mary Sanderson at first. While she praises Mary Vogt for great costuming, it took Najimy a while to find her flow in the character. Najimy remembers one day in rehearsal when they "decided [Mary] was a like bloodhound, so this sort of sniffy thing sort of happened."
Mary's signature crooked smile was something Najimy discovered for herself during rehearsals.
It seems as though the cast of Hocus Pocus brought a lot of personal touches to the film, which may be what makes it so great.
8

Binx had two different actors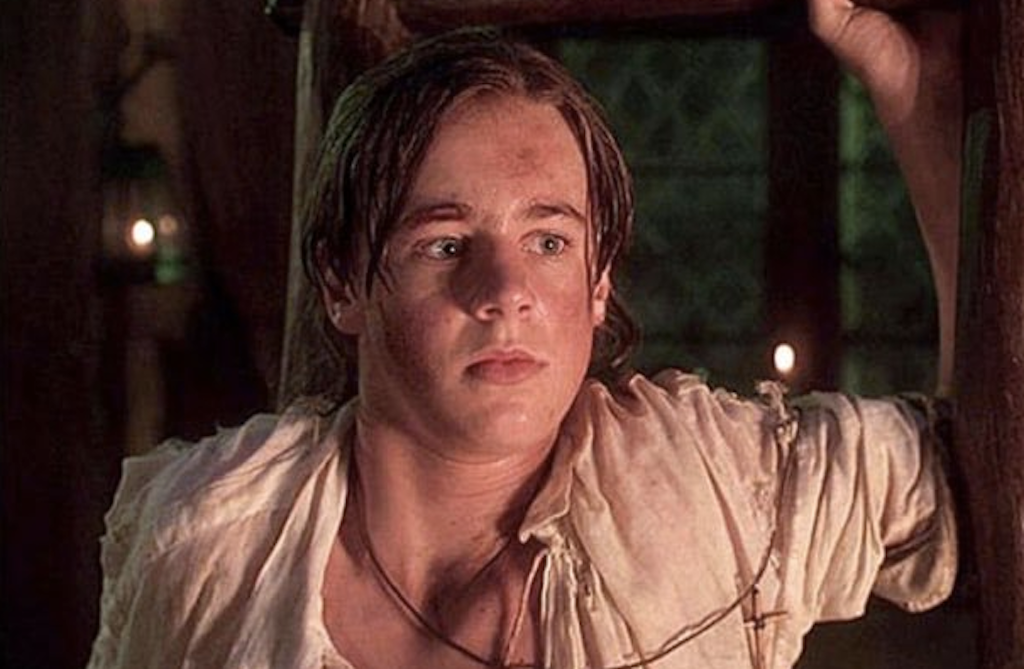 This is one detail that's a bit confusing. When it comes to the character Thackery Binx in human form, he is played by Sean Murray. Murray is only in the film for a short time, and as the story goes, he turns into a cat. When he turns into a cat something strange happens - his voice changes.
Murray does not voice the cat version of himself. It is, in fact, actor Jason Marsden, who you may recognize from Full House or Boy Meets World. Marsden also voiced Max in A Goofy Movie and many other characters throughout his career.
7

There are references to Bette Midler's "Gypsy"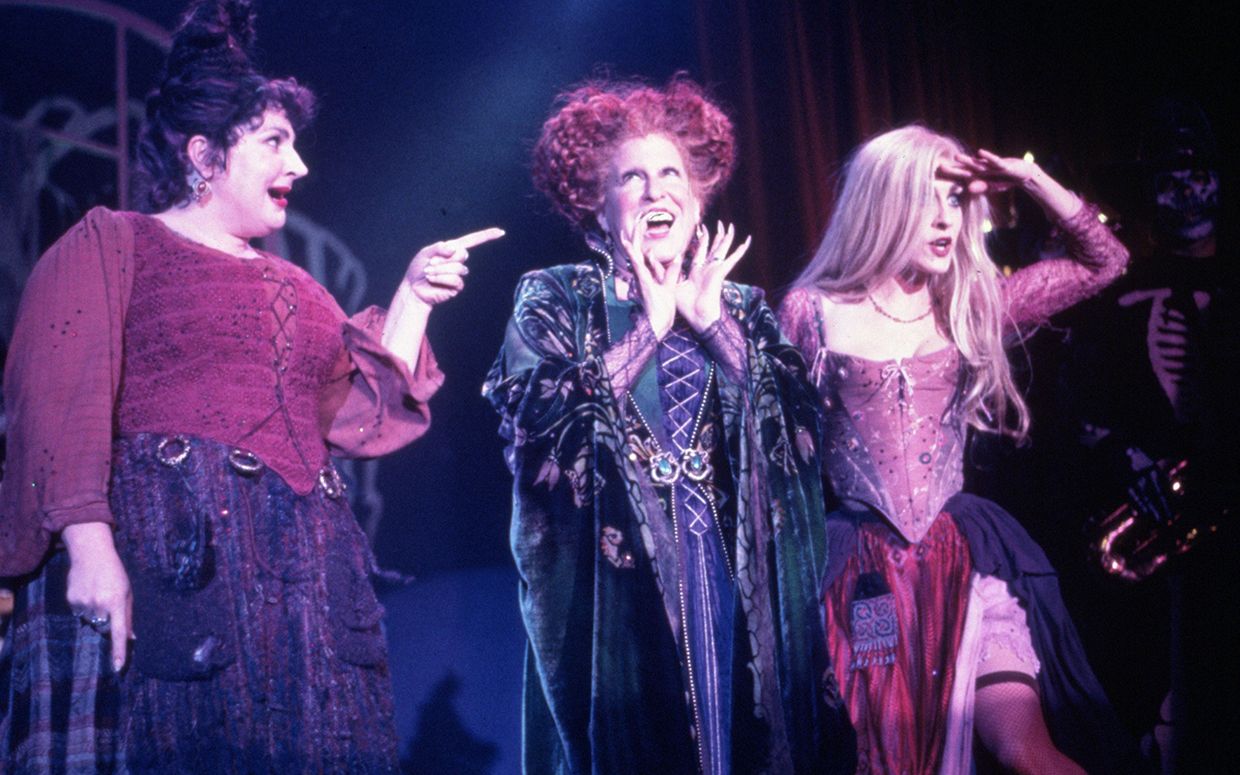 In the big musical scene where Bette Midler performs "I Put A Spell On You", she actually makes a reference to an old TV movie of hers, Gypsy.
In Gypsy, Midler's character says, "Hello, everybody! My name is Rose! What's yours?"
Of course Midler slightly modified the line for Hocus Pocus, and this time she says, "Hello, Salem! My name's Winifred! What's yours?" The fact that costumes from Gypsy were actually used for the party scene makes it even better. It turns out that Hocus Pocus has a lot of hidden gems!
6

A black cat started it all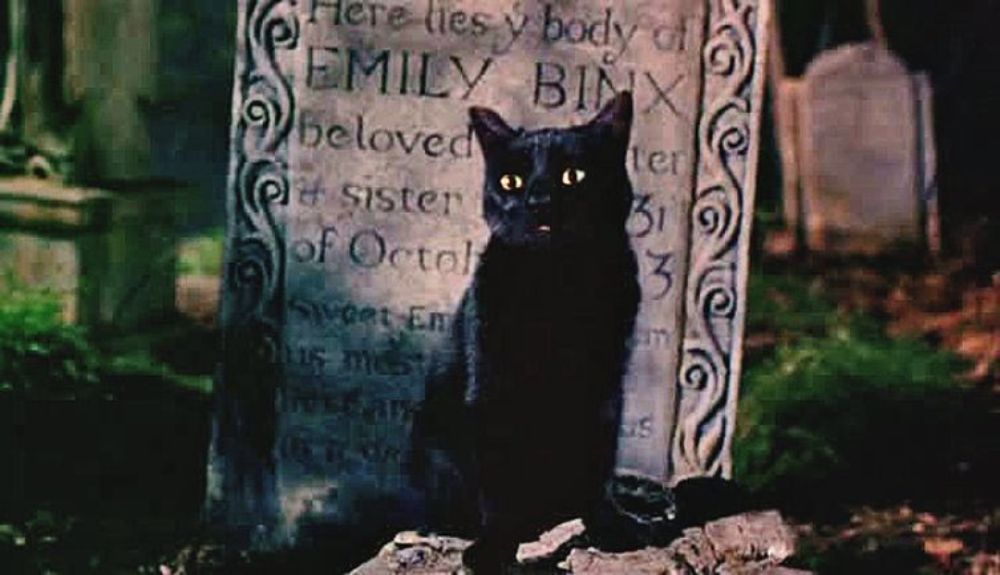 If you've ever wondered where the actual story of Hocus Pocus came from, it's all from the mind of director David Kirschner. It actually started out as a bedtime story he would tell his children.
Kirschner recalls how he found and took in a black cat when he was young, and named it Inks. Of course, this is where Binx the cat gets his name, and where Kirschner came up with the entire idea for the story about a boy who is turned into a cat, and the three witches who terrorize his town.
5

Billy is supposed to be an "attractive" zombie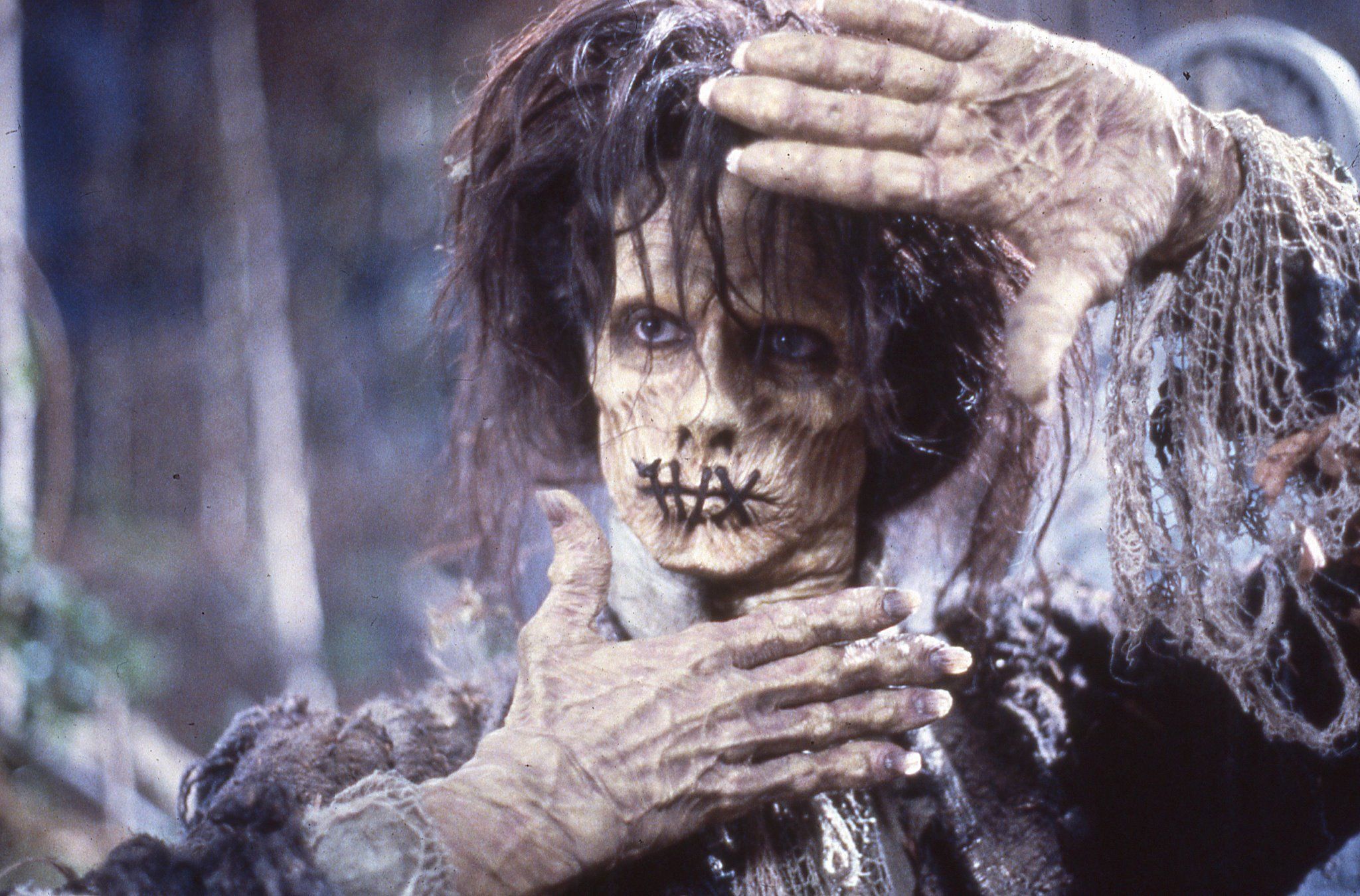 Many fans have found themselves attracted to one very strange character in Hocus Pocus - Billy the zombie. Fear not, you aren't alone in these feelings. In fact, director Kenny Ortega said himself that he wanted Billy to be an "attractive zombie." Doug Jones, who plays Billy, finds the whole thing wonderful.
Jones says that fans still tell him how Billy was their first movie crush.
"It's really kind of sweet and charming to hear that," Jones said. Fans can rest easy now knowing that their zombie attractions aren't that crazy after all.
4

Riding a broom is like driving a car?
Choreographer Peggy Holmes had a pretty interesting way to prepare for the broom flying scenes. In an interview with Syfy Wire, Kathy Najimy - who plays Mary Sanderson - went into detail about how each actress had their own unique flying styles.
Holmes actually drove around with Midler, Najimy, and Parker in a car to figure out their driving habits. "Sarah was like very front forward so she would hold it [close]," Najimy recalls. "I was like very 10-and-2 while I was driving, so [Peggy] was like, 'That's how you'll fly.'" Talk about attention to detail!
3

Doug Jones danced to get his part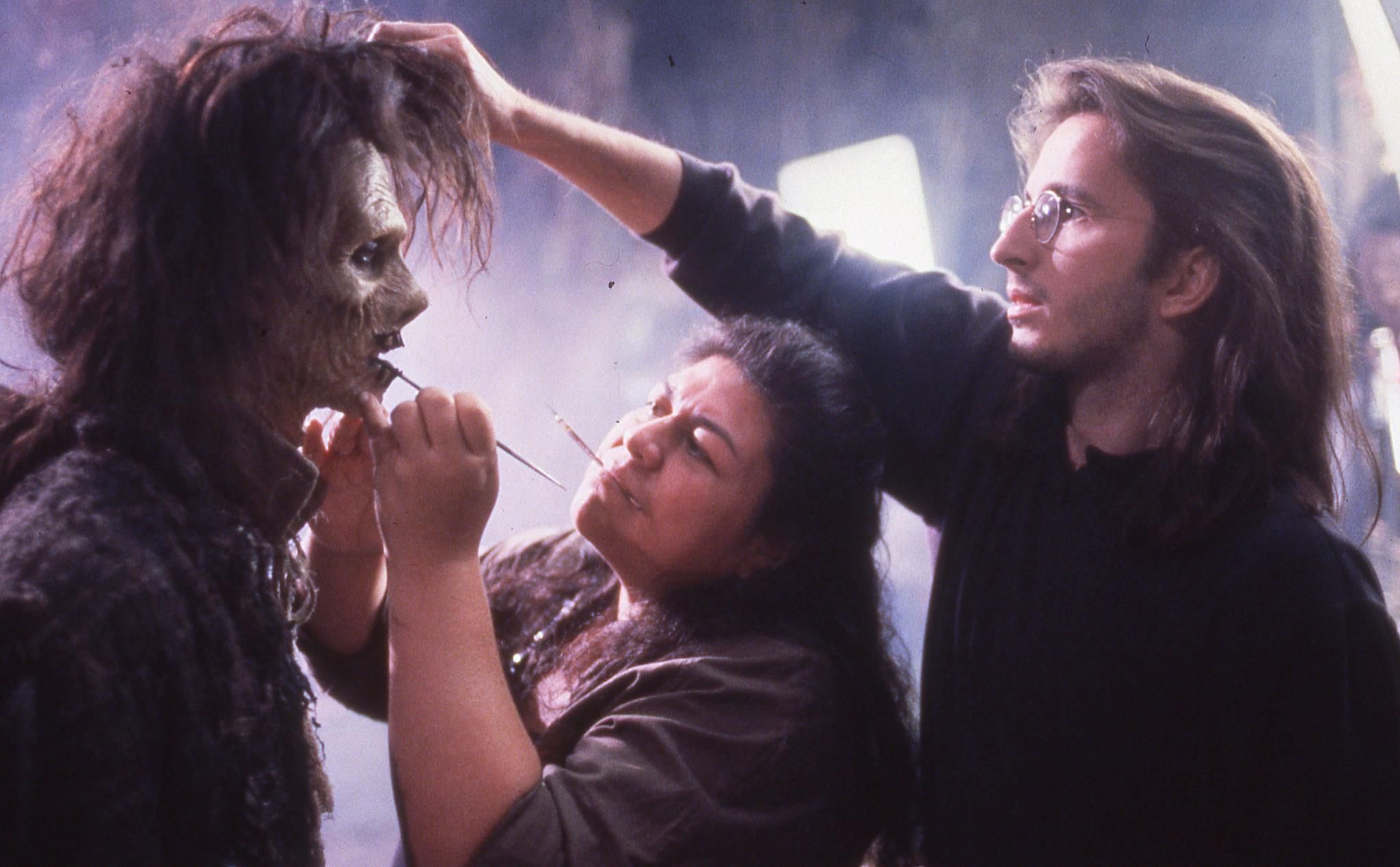 When Doug Jones auditioned for the role of Billy Butcherson, he remembers doing it at a dance studio. Kenny Ortega is big into choreography, so this wasn't a huge surprise for Jones. "For the role of Billy, [Kenny] really wanted to see a physicality and what choreography he could throw into that character to make it a more visual piece," Jones said.
Apparently there's also a Billy the zombie dance scene that didn't make the final cut of the movie.
What a waste! Thankfully for Jones, his small amount of screen time made a big mark.
2

David Kirschner pitched the movie with Halloween decorations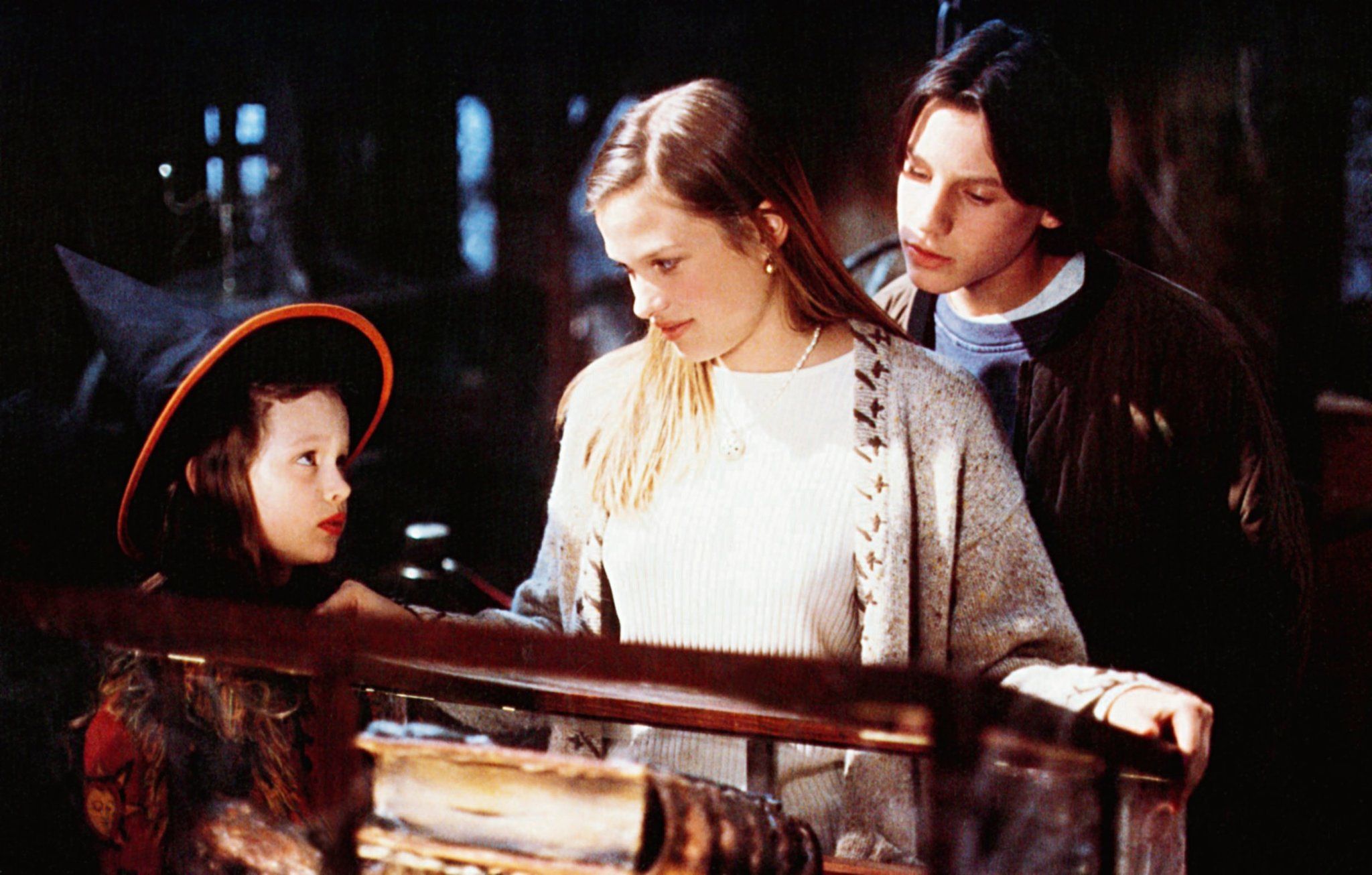 If you love Hocus Pocus as much as we do, you really should be thanking David Kirschner for making it all happen. Not only did he come up with the story, he pitched it in a way that Disney couldn't possibly turn down.
Kirschner is a lover of Halloween, and admits it's a "huge deal" at his house. When pitching Hocus Pocus, he went all out in decorating the pitch room. This included hanging witches brooms from the ceiling, pictures of black cats drawn by children, and candy corn. "One of the executives ran after me," Kirshner recalls, "And he said, 'Don't take it anywhere else. We want to do it.'"
1

Tony Gardner released behind-the-scenes photos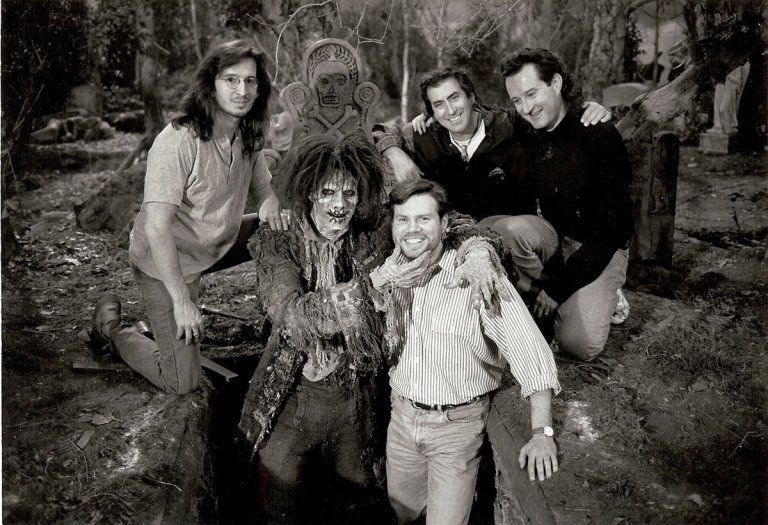 Tony Gardner (left) was the special effects make-up artist for Hocus Pocus, and also worked with the animatronic Binx cats. Just this year Gardner decided to share some never before seen behind-the-scenes photos, specifically of his work on Doug Jones as the zombie Billy Butcherson.
Gardner even goes into detail about how Billy was created, revealing that more than one person played the role.
You can see all of Gardner's captured moments here, most of which were taken by Andrew Cooper.
---
What is your favorite Hocus Pocus moment? Let us know in the comments!